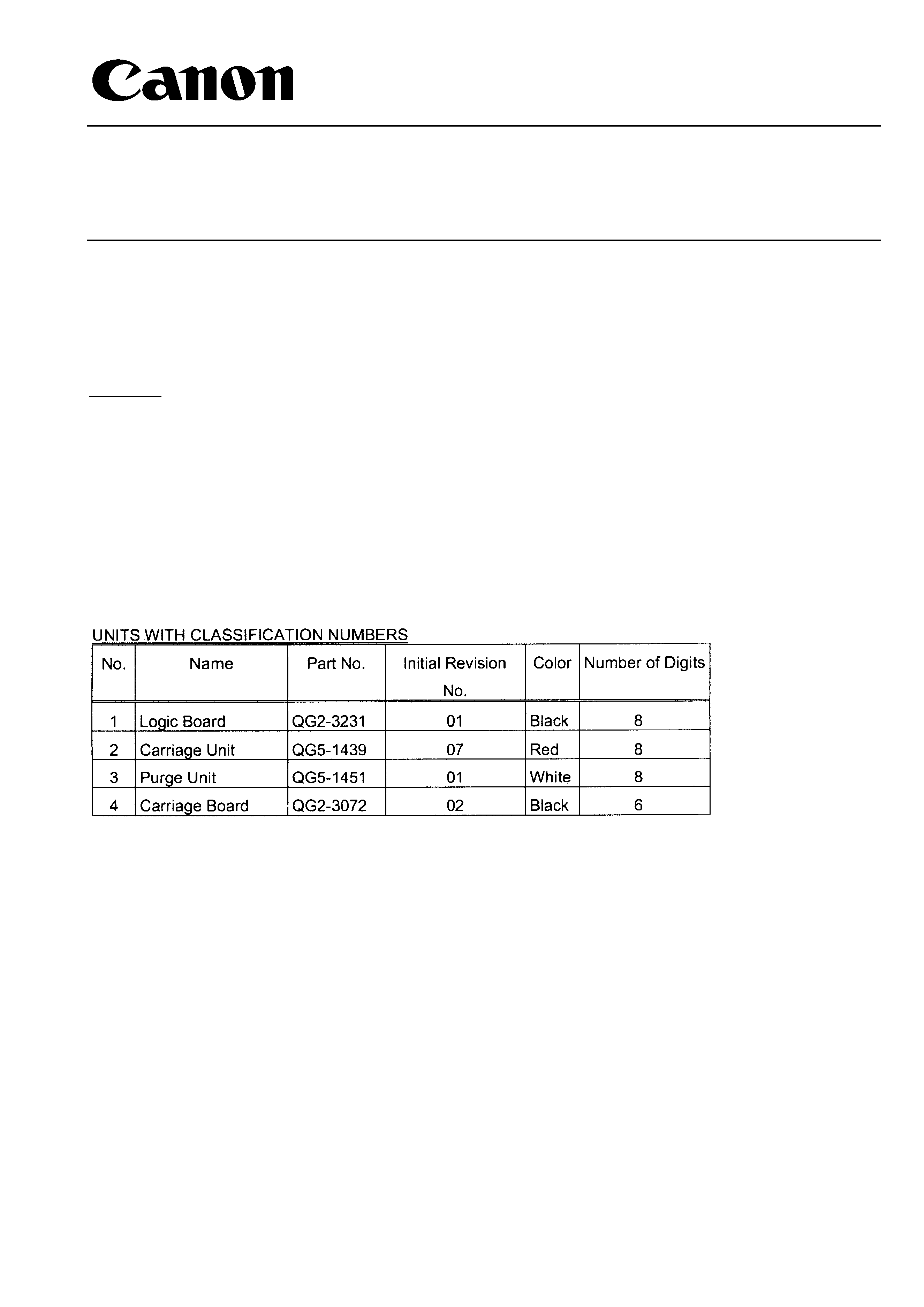 SERVICE BULLETIN
COMP. SYSTEMS
Issued by Canon Europa N.V.
Accompanying the S400 (Q30-3390 / 3391 / 3392) printer shipment, this Service Bulletin announces the
names of units that have classification numbers, and the masked ROM version at start
The S400 is a successor model of the BJC-3000.
Points of difference from the BJC-3000 are as follows:
- More brilliant and higher light-fastness inks (BCI-3e Bk / Y / M / C) supported
- Lower power consumption of 2 W during standby
Control ROM (QG2-3254) version number at start of production: Ver. 1.00
---

METHOD OF READING THE CLASSIFICATION NUMBER
8-digit classification number:
Unit revision number (01, 02, etc.)
Year, month, day of manufacture
The last digit of the year
6-digit classification number:
Unit version number (01, 02, etc.)
Month and day of manufacture
1. Related documents Ref. No.
Service Manual : Refer to the BJC-3000 Service Manual.
2. Printer serial number label position
On the chassis, visible when the Front Cover is opened. (Same as the BJC-3000)
---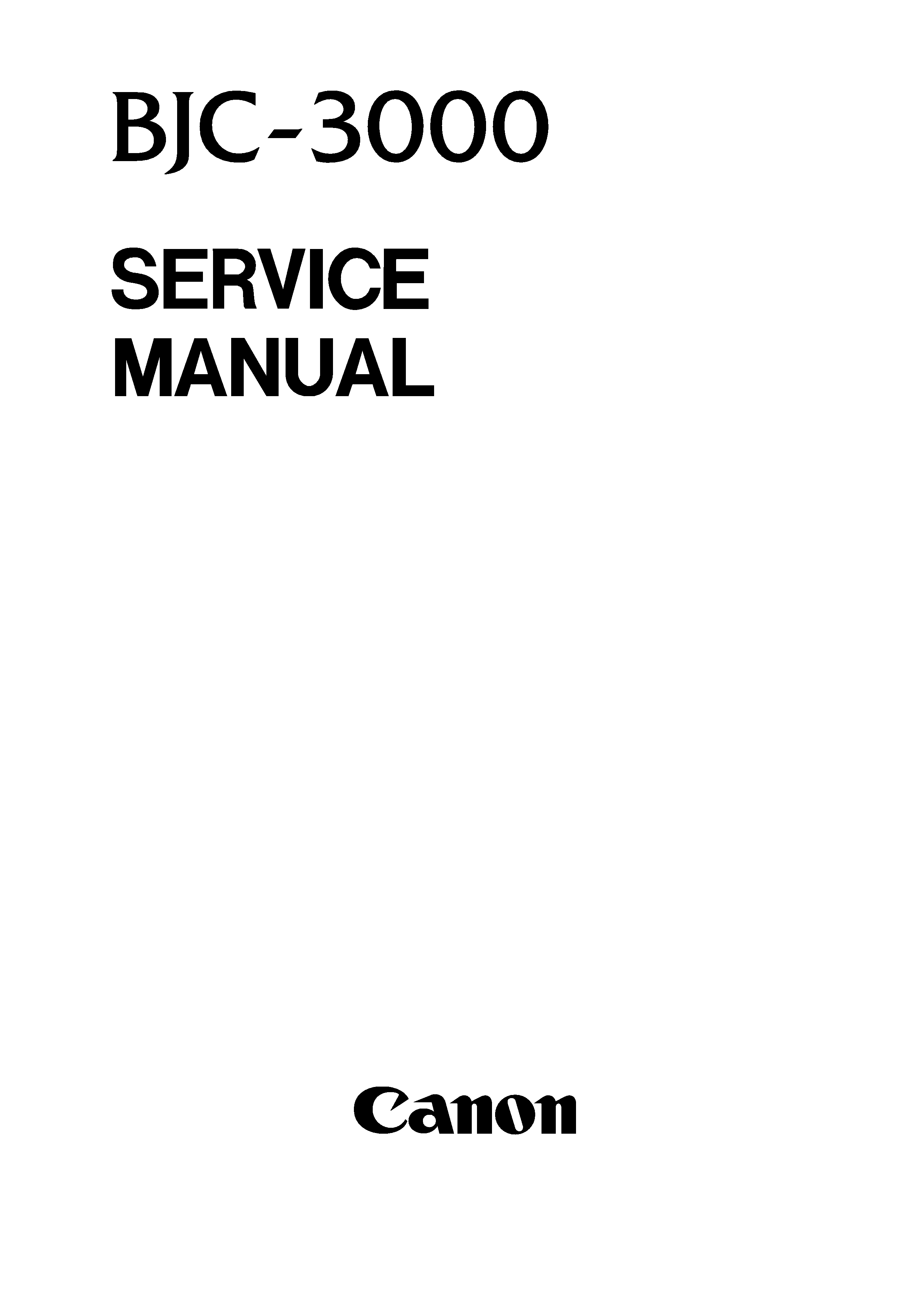 © 1999 CANON INC. CANON BJC 3000 0899 SC 0.30-0 PRINTED IN JAPAN (IMPRIME AU JAPON)
---

---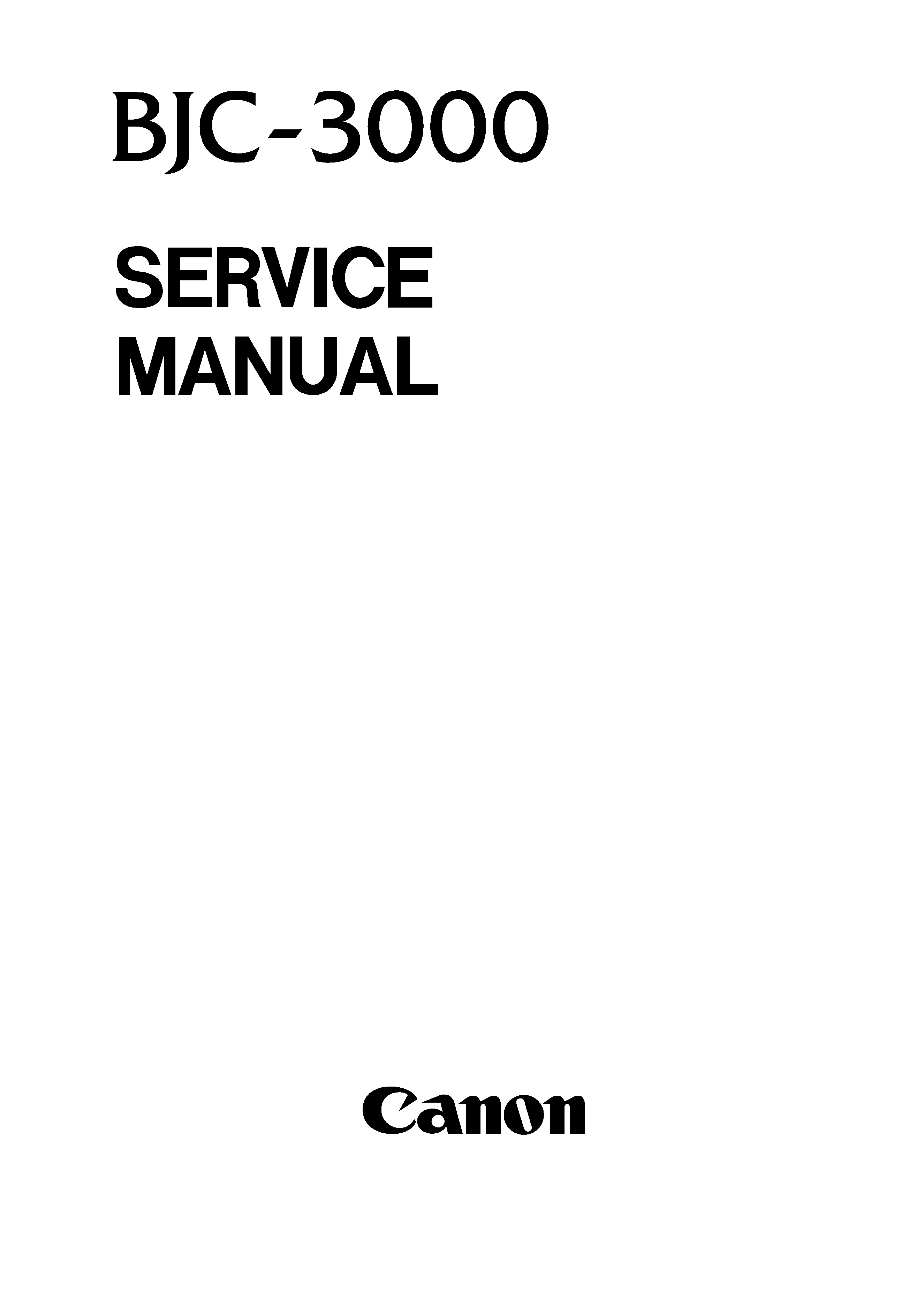 ---