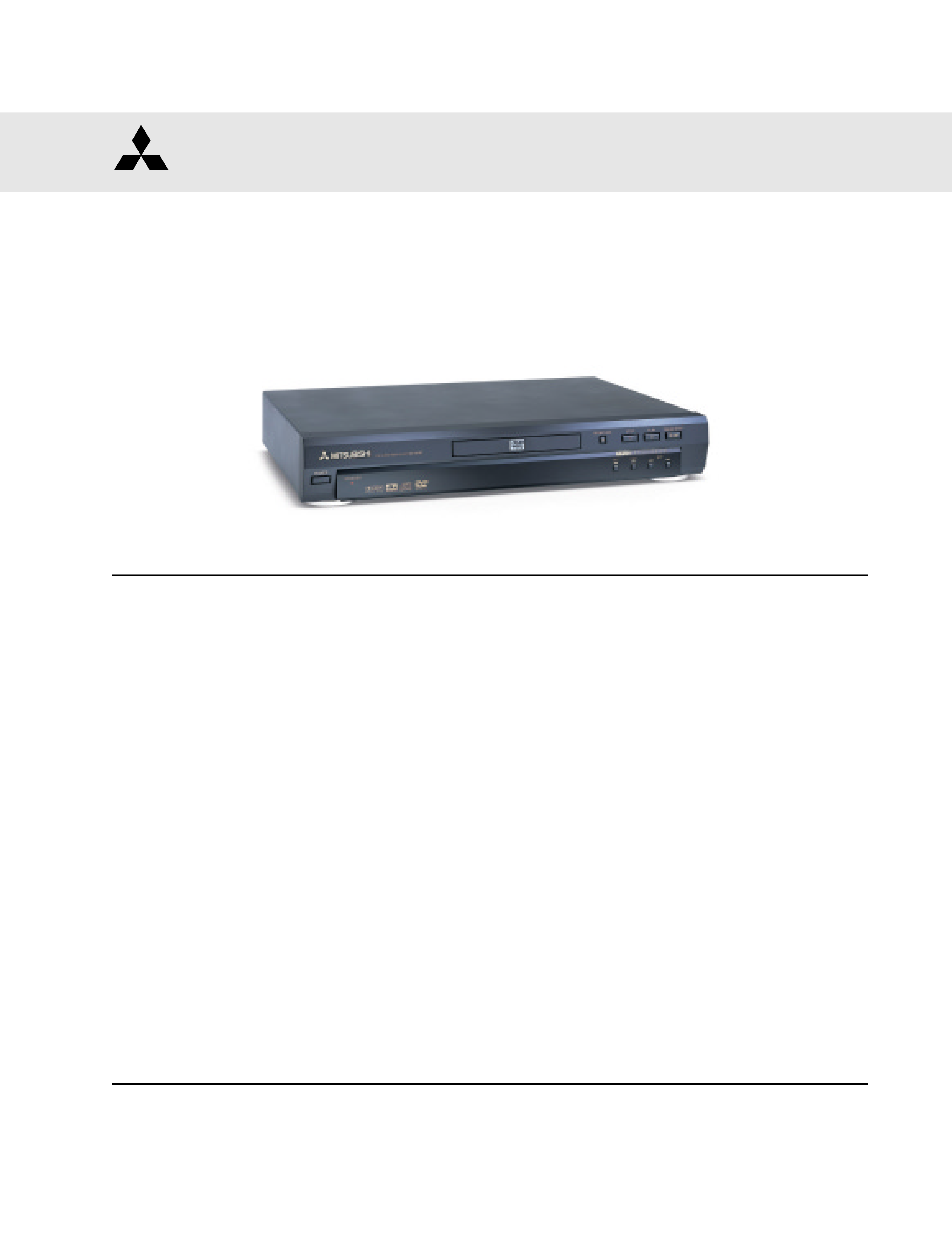 MITSUBISHI DIGITAL ELECTRONICS AMERICA, INC.
9351 Jeronimo Rd. Irvine, CA 92618
Copyright © 2002 Mitsubishi Digital Electronics America, Inc.
tive sync., Mini DIN 4-pin x 1
Component Video output: (Y) 1.0 V (p-p), 75
negative sync., pin jack x 1
(Cr, Pr)/(Cb, Pb) 0.7 V (p-p),
(Bitstream/PCM) 0.5 V (p-p),
Before servicing this chassis, it is important that the service person reads all SAFETY PRECAUTIONS and the
SAFETY NOTICE in this manual.
48 kHZ Sampling: 4 Hz to 22 kHz
96 kHZ Sampling: 4 Hz to 44 kHz
Audio Dynamic Range: More than 108 dB (EIAJ)
---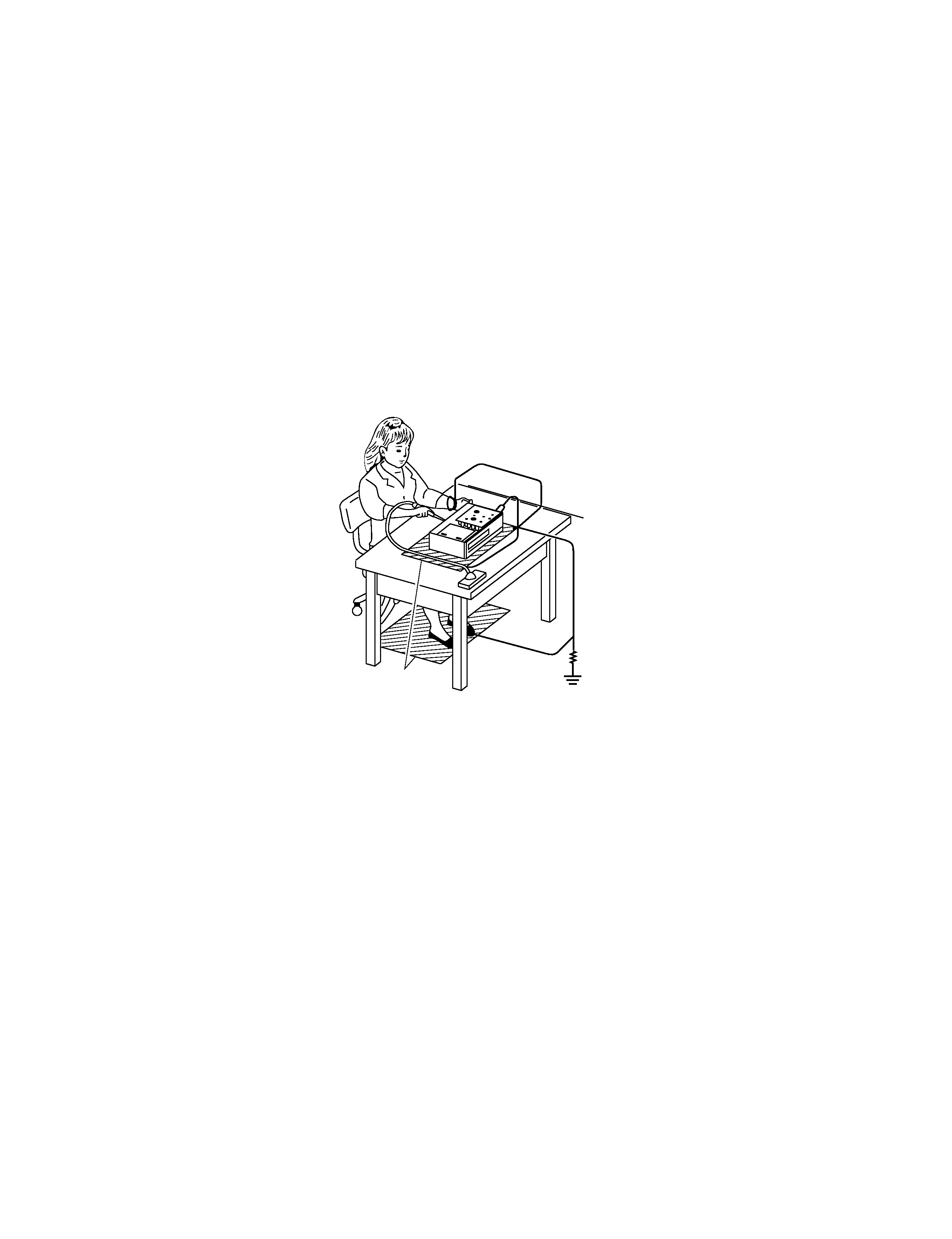 and the ground is less than 10
The Pickup Head consists of a laser diode that is very susceptible to external static electricity.
Although it may operate properly after replacement, if subjected to electrostatic discharge during replacement,
its life might be shortened. When replacing the laser diode, LSI's and IC's, use a conductive mat, soldering iron
with ground wire, etc. to protect against damage from static electricity.
1. PREPARATION FOR SERVICING
---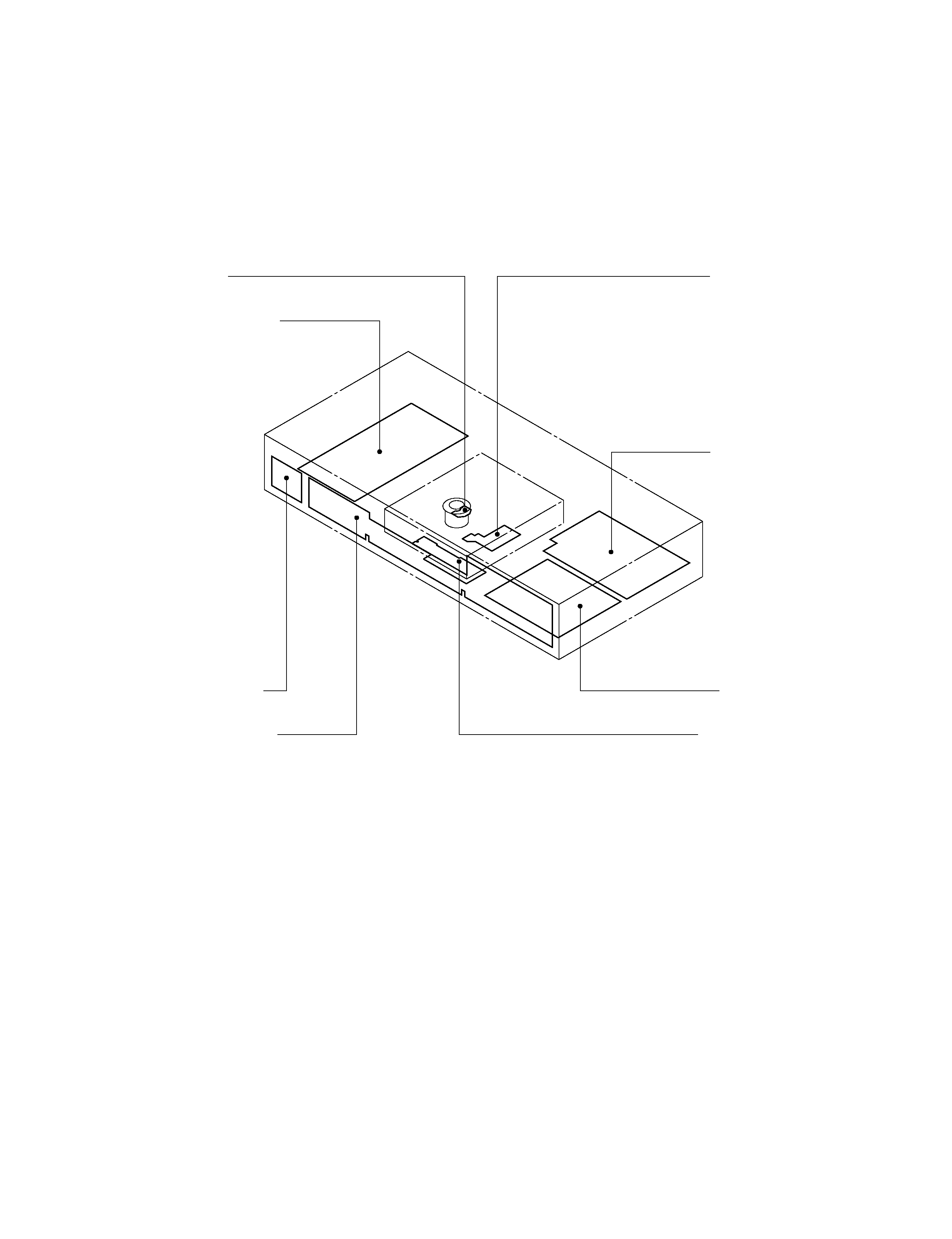 2. LOCATION OF MAIN PARTS AND MECHANISM PARTS
2-1. Location of Main Parts
EU02 Power supply PC board
EU03 Front display PC board
---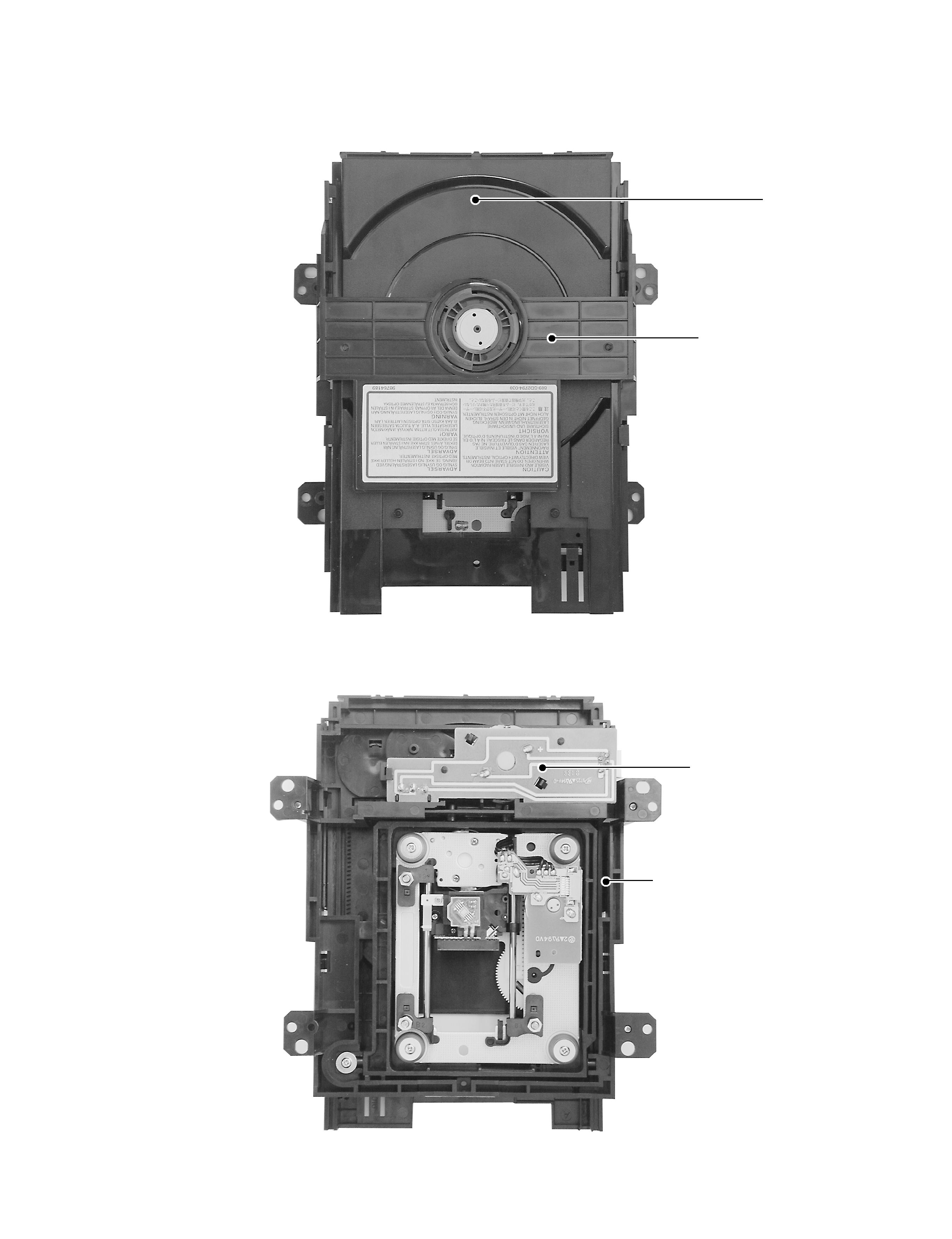 2-2. Location of Mechanism Parts
Fig. 1-2-2 Mechanism chassis assembly (Top side)
Fig. 1-2-3 Mechanism chassis assembly (Bottom side)
---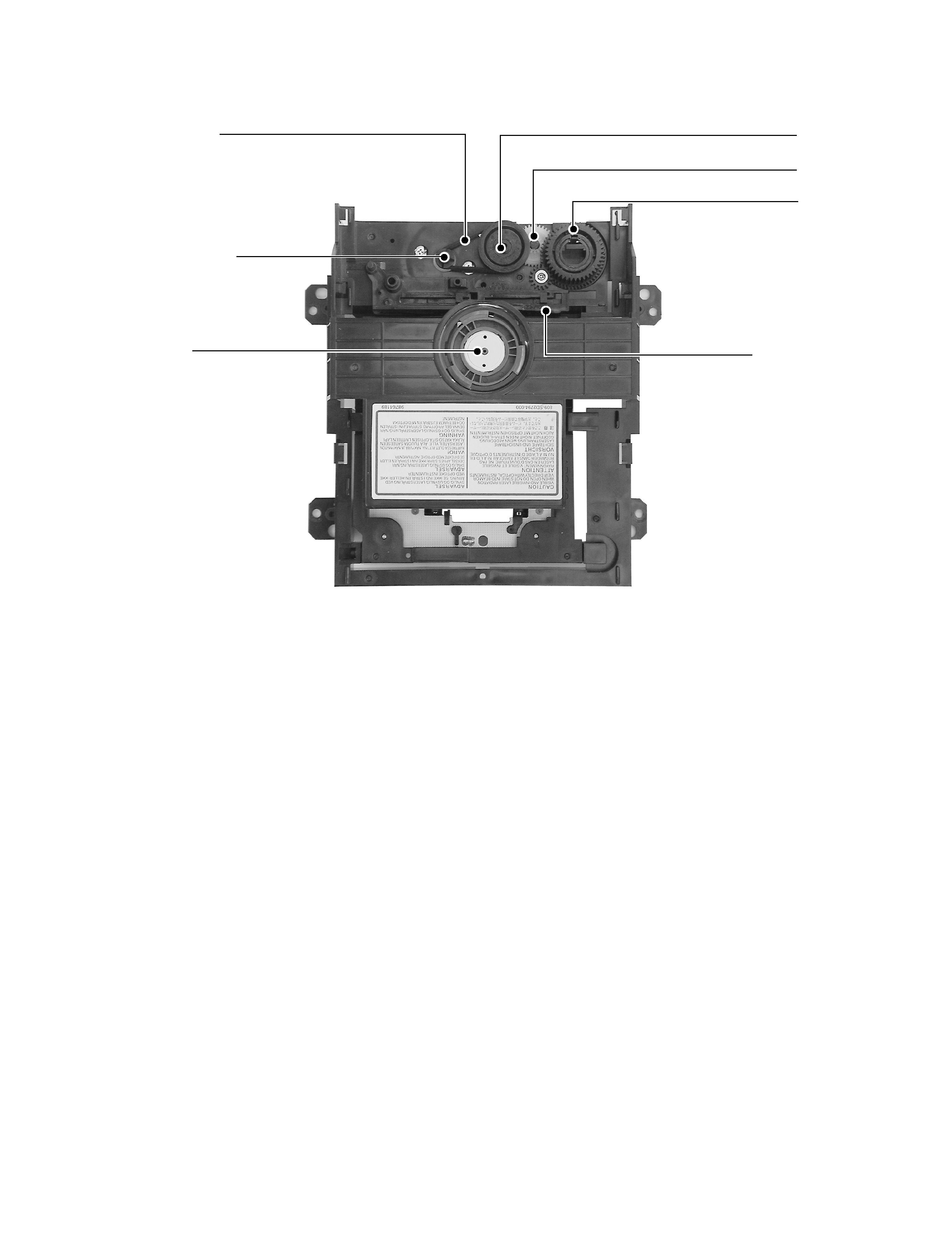 Fig. 1-2-4 Mechanism chassis assembly (Internal side)
---