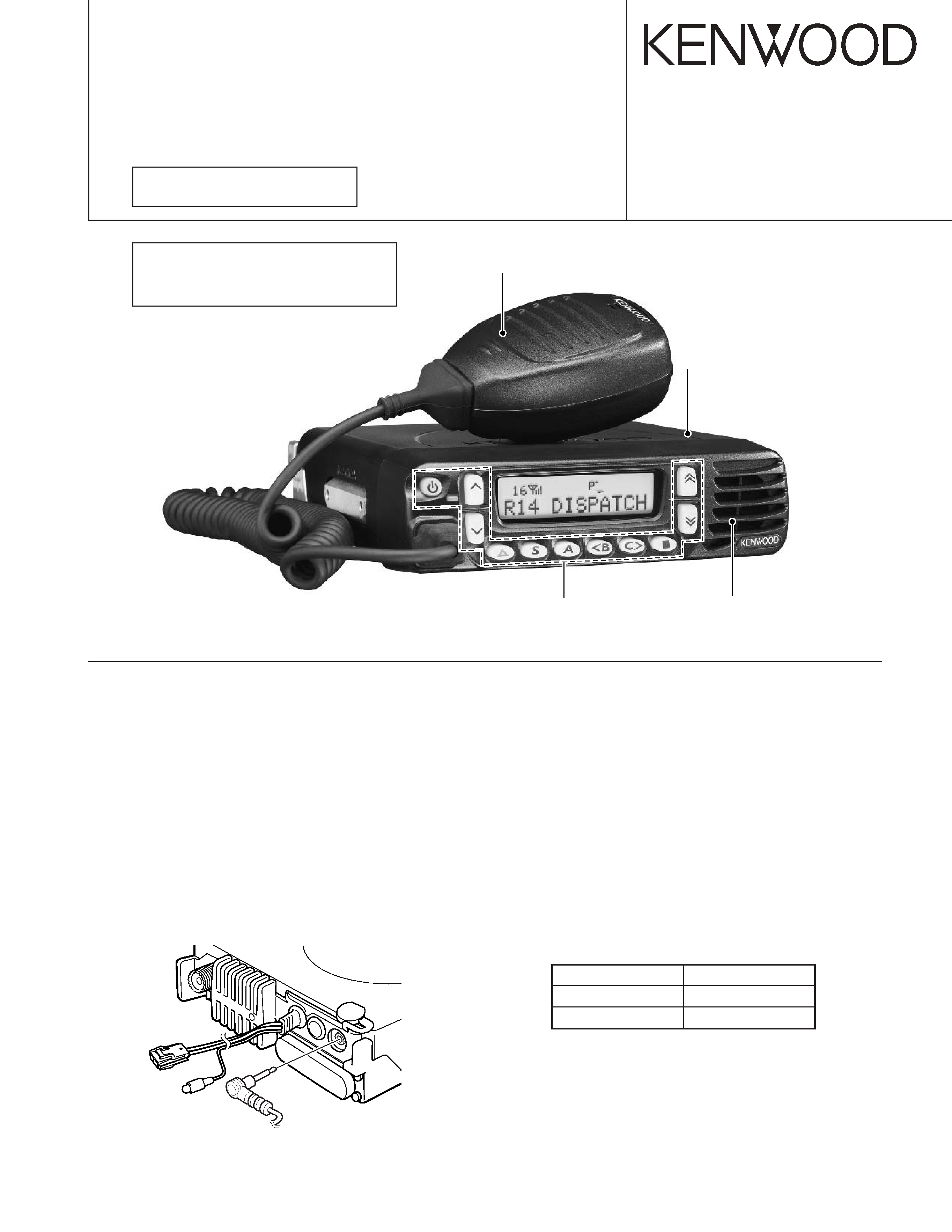 © 2004-12 PRINTED IN JAPAN
This addendum adds the information on
the transceiver and external speakers
installations (KES-3 and KES-5).
1. External Speaker (Option)
The KES-3 is an external speaker for the 3.5-mm-diameter
1. Connect the KES-3 to the 3.5-mm-diameter speaker jack
on the rear of the transceiver.
External speaker KES-5 can be installed for KAP-2. If KES-
5 is installed, it can be set by changing the CN1 short pin from
pins 4 and 5 to pins 5 and 6 on the KAP-2. Refer to the IN-
STALLATION (page 8) of the TK-7180 service manual (B51-
8691-00) and the TK-8180 original service manual (B51-8692-
00) for the detailed instructions how to install the KAP-2 to
---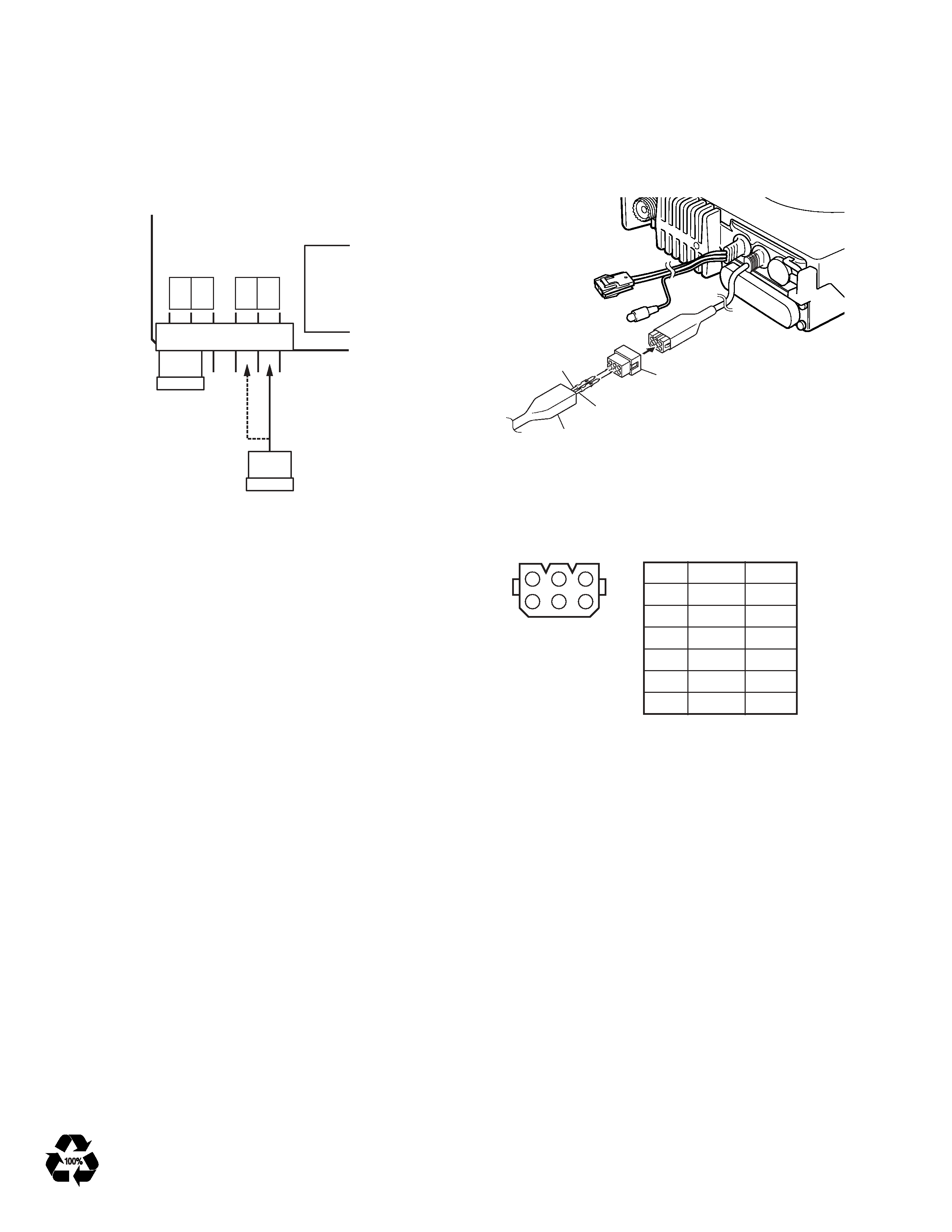 2967-3, Ishikawa-machi, Hachioji-shi, Tokyo, 192-8525 Japan
KENWOOD U.S.A. CORPORATION
P.O. BOX 22745, 2201 East Dominguez Street, Long Beach, CA 90801-5745, U.S.A.
KENWOOD ELECTRONICS CANADA INC.
6070 Kestrel Road, Mississauga, Ontario, Canada L5T 1S8
KENWOOD ELECTRONICS DEUTSCHLAND GMBH
Rembrücker Str. 15, 63150 Heusenstamm, Germany
KENWOOD ELECTRONICS BELGIUM N.V.
Leuvensesteenweg 248 J, 1800 Vilvoorde, Belgium
KENWOOD ELECTRONICS FRANCE S.A.
13, Boulevard Ney, 75018 Paris, France
KENWOOD ELECTRONICS U.K. LIMITED
KENWOOD House, Dwight Road, Watford, Herts., WD18 9EB United Kingdom
KENWOOD ELECTRONICS EUROPE B.V.
Amsterdamseweg 37, 1422 AC Uithoorn, The Netherlands
KENWOOD ELECTRONICS ITALIA S.p.A.
Via G. Sirtori, 7/9 20129 Milano, Italy
Bolivia, 239-08020 Barcelona, Spain
KENWOOD ELECTRONICS AUSTRALIA PTY. LTD.
16 Giffnock Avenue, Centrecourt Estate, North Ryde, N.S.W. 2113 Australia
KENWOOD ELECTRONICS (HONG KONG) LTD.
Unit 3712-3724, Level 37, Tower one Metroplaza, 223 Hing Fong Road, Kwai Fong, N.T., Hong Kong
KENWOOD ELECTRONICS SINGAPORE PTE LTD.
1 Ang Mo Kio Street 63, Singapore 569110
When you use the KES-5, plug the short pin to pins 5 and
When you use the INT. SP or KES-3, plug the short pin to
pins 4 and 5 on the KAP-2.
KAP-2 Cable (E37-1113-05) 6-pin Connector
Insert the crimp terminal into the Square plug supplied
---