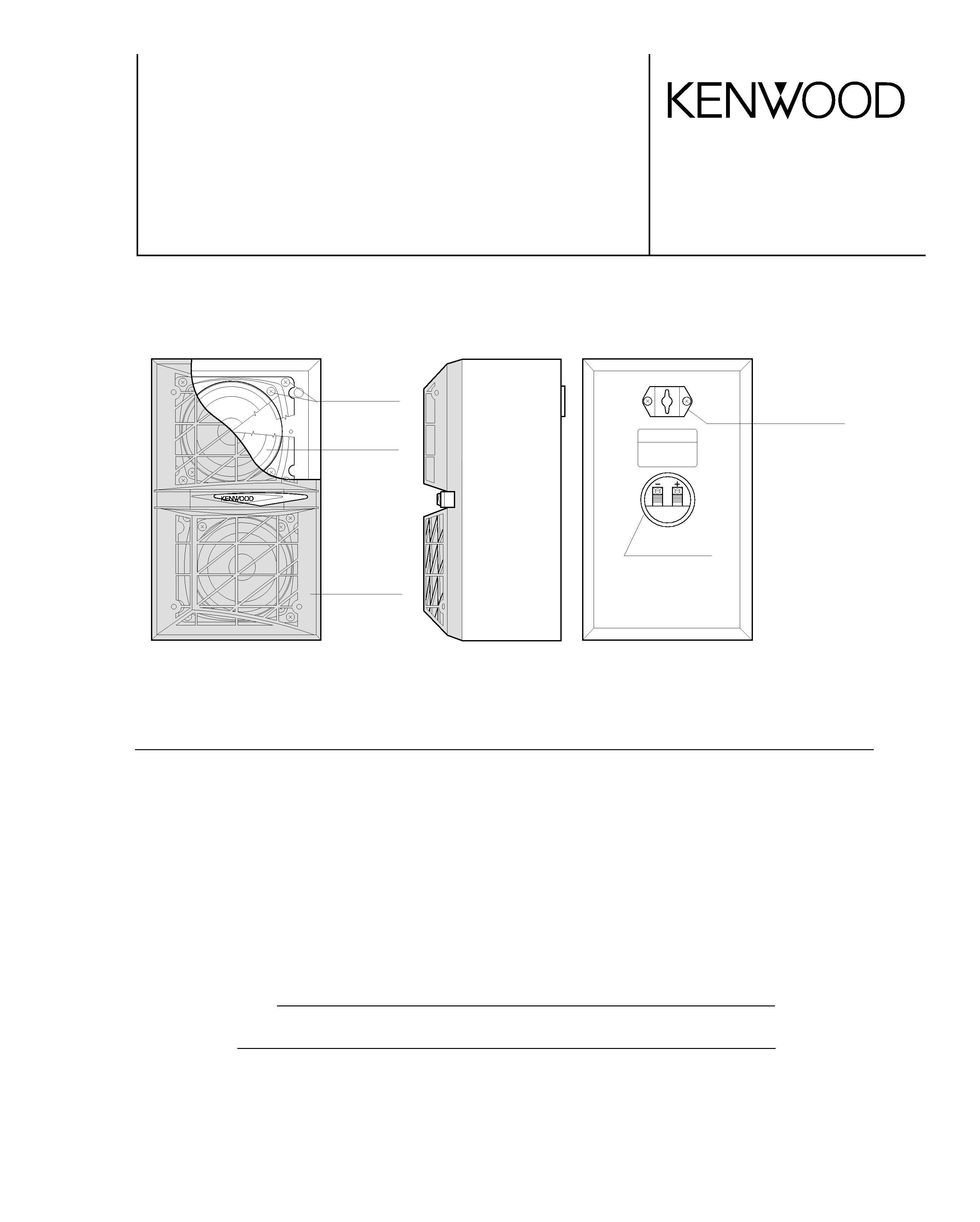 SURROUND SPEAKER,FULLRANGE 2-SPEAKER SYSTEM
2000-5/B51-5631-00 (Z/K)293
Enclosure...............................................................................................................Acoustic air suspension
Fullrange ....................................................................................................100 mm, (4 in) cone type x2
Impedance.............................................................................................................................................6
Maximum input level ........................................................................................................................70 W
Frequency response .....................................................................................................80 Hz ~ 20,000 Hz
Dimensions...............................................................................................................W: 170mm (6-11/16")
Net Weight .............................................................................................................2.6 kg (5.75 lb / piece)
KENWOOD follows a policy of continuous advancements in development. For this reason
specifications may be changed without notice.
How to remove the grille assy.
Insert the screwdriver into 2 slits on the top of grille assy if replace loudspeaker.
---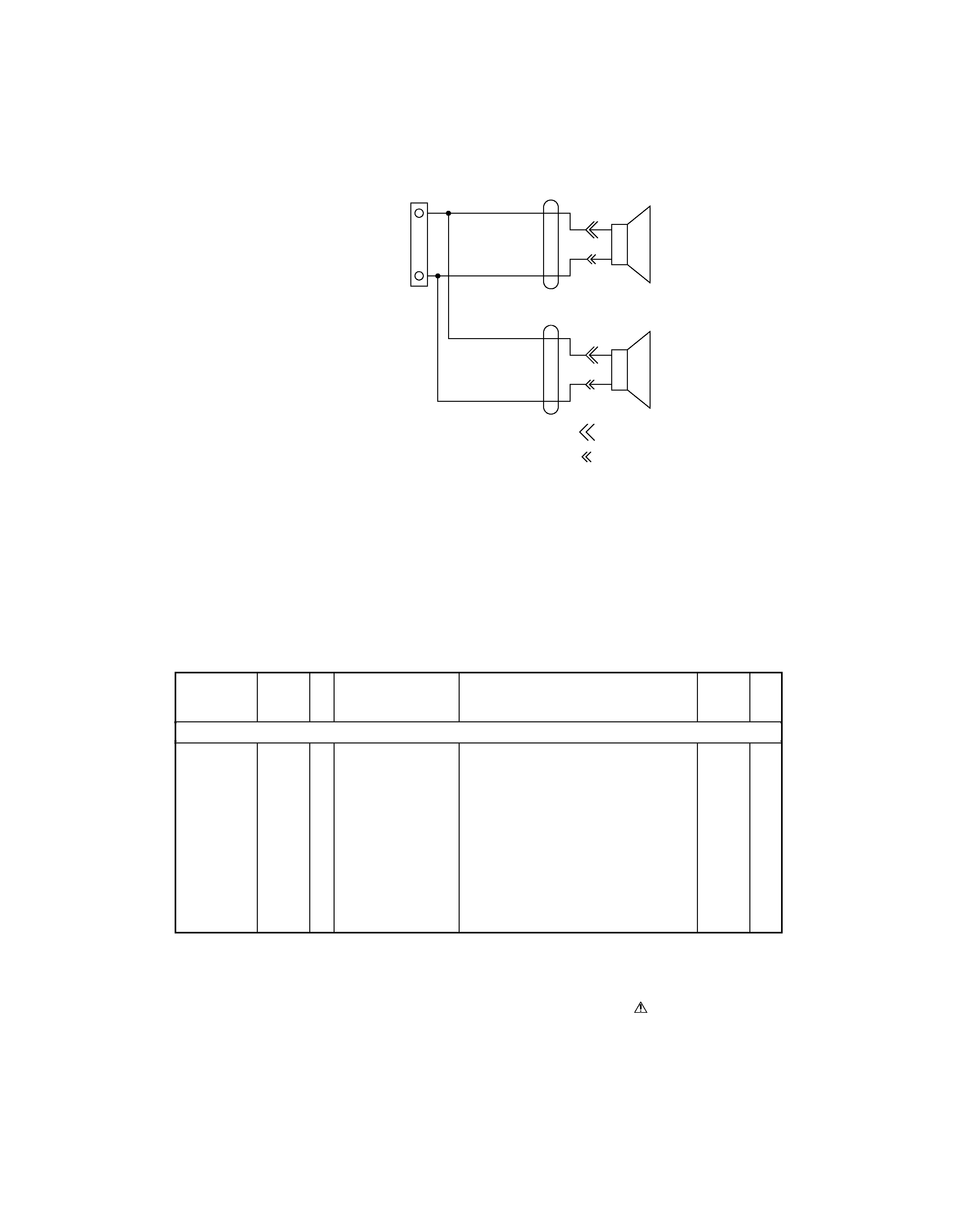 POLYSTYRENE FOAMED FIXTURE
Parts without Parts No. are not supplied.
Les articles non mentionnes dans le Parts No. ne sont pas fournis.
Teile ohne Parts No. werden nicht geliefert.
Y: PX(For East Hawaii) T: England
indicates safety critical components.
---