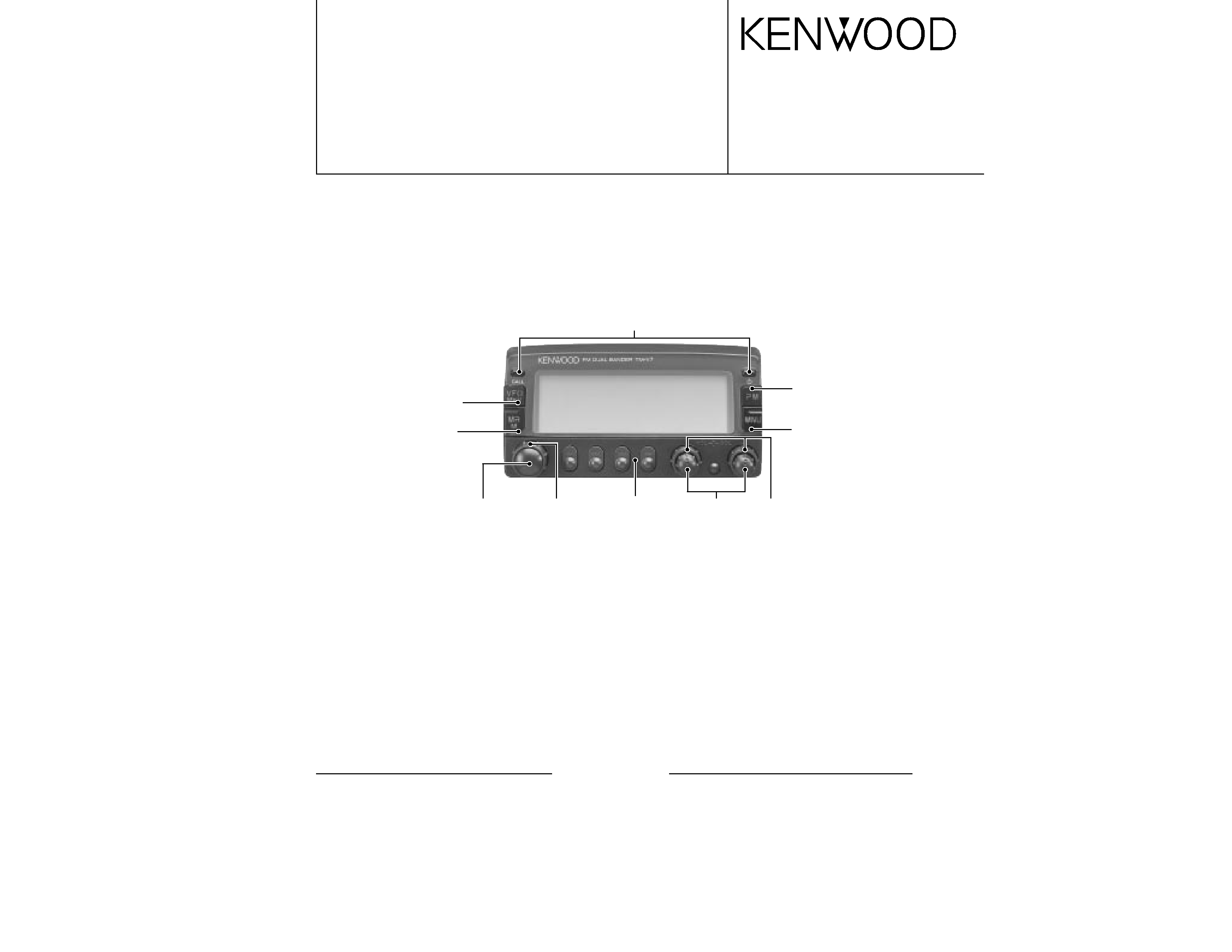 ©
2002-2 PRINTED IN JAPAN
CIRCUIT DESCRIPTION ....................................... 2
SEMICONDUCTOR DATA ................................... 3
TERMINAL FUNCTION ........................................ 3
PARTS LIST .......................................................... 4
EXPLODED VIEW ................................................. 5
PACKING .............................................................. 6
TX-RX UNIT (X57-6620-20) (C/3) .................. 7
SCHEMATIC DIAGRAM ....................................... 9
BLOCK DIAGRAM .............................................. 11
SPECIFICATIONS ............................ BACK COVER
---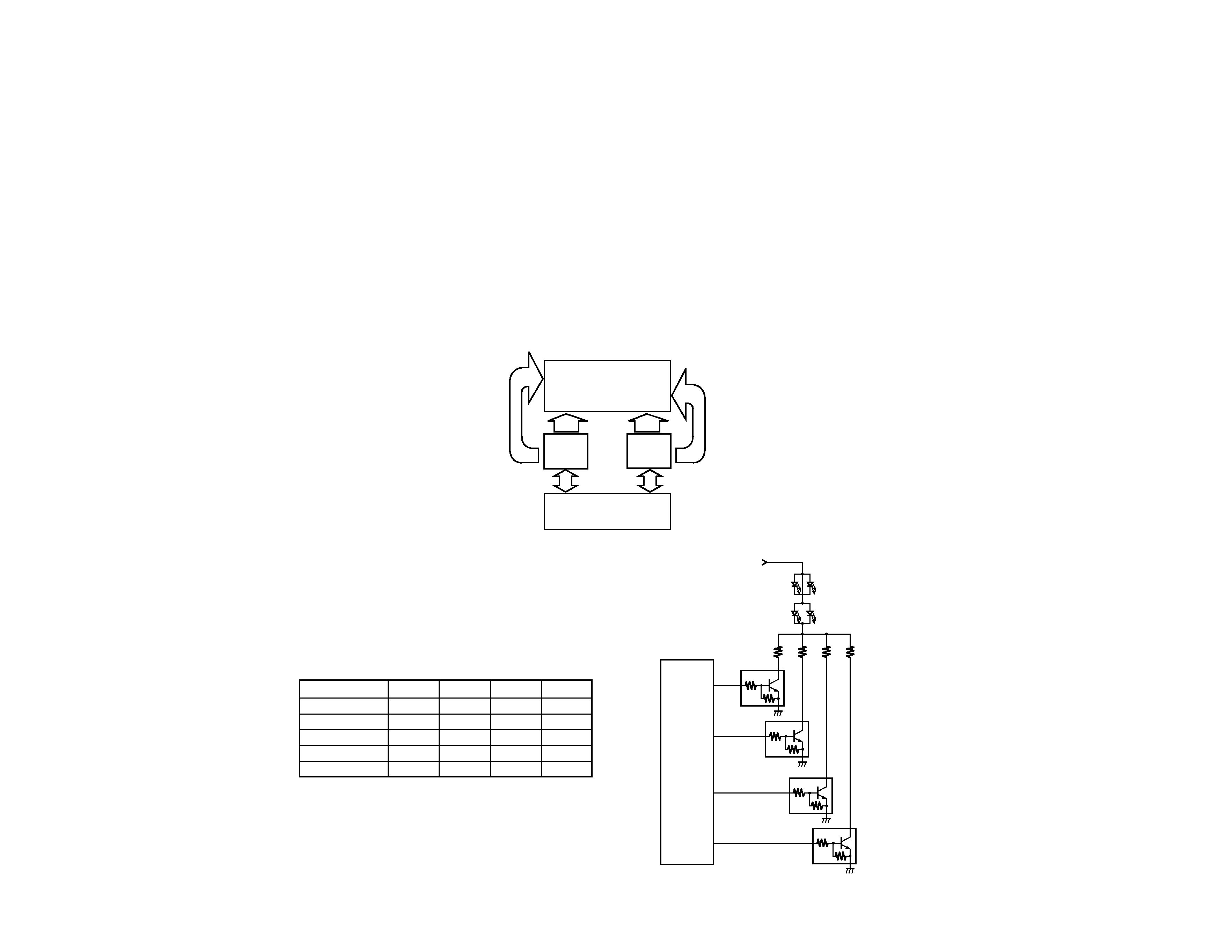 Panel Section (LCD ASSY: B38-0772-65)
The panel section controls serial communications with the
main unit control section, the key input circuit, the display
circuit, and the dimmer circuit through the microprocessor
· Serial communications circuit
A buffer is inserted in order to protect the microprocessor
There is one microprocessor port for each panel section
key. The PSW key is pulled down and the other keys are pulled
up with software within the microprocessor. The rotary encoder
is input directly to the microprocessor.
Display section is a 152x45-dot full-dot matrix LCD controlled
by two LCD. As shown in Figure 1, the master IC (IC5) side is
connected to 32 common dots and 80 segment dots and the
slave IC (IC6) side is connected to 13 common dots and 72
segment dots. The LCD drive voltage is obtained by raising
the power supply voltage (5V) within the IC. Also, the contrast
level (LEBEL8) for resetting is adjusted with R19 to be optimum.
The dimmer circuit switches the lamp brightness to one of
four levels or OFF. (See Table 1.) The current flowing to the
LEDs is varied by selecting resistors from R55 to R58.
---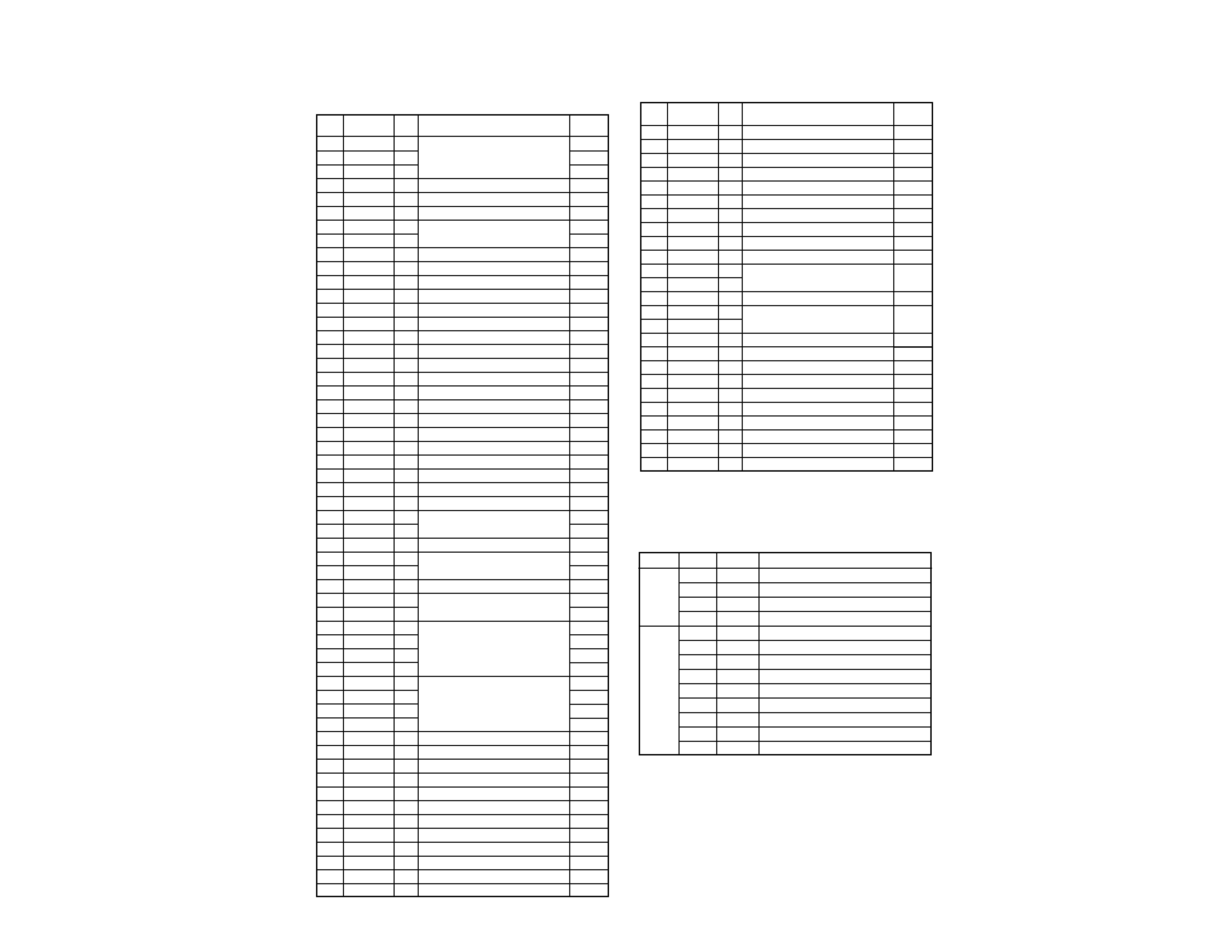 SEMICONDUCTOR DATA / TERMINAL FUNCTION
Encoder clock (encoder A signal)
Encoder data (encoder B signal)
Clock oscillator connection (4.19M)
A/D converter analog power
A/D converter reference voltage
430MHz band squelch input
144MHz band squelch input
UHF band select switch input
VHF band select switch input
78058GCC678BT (LCD ASSY : IC4)
A/D converter reference ground
LCD driver data select (AO)
---

indicates safety critical components.
Parts without Parts No. are not supplied.
Les articles non mentionnes dans le Parts No. ne sont pas fournis.
Teile ohne Parts No. werden nicht geliefert.
Y: PX (Far East, Hawaii) T: England
WARRANTY CARD(U.S.A./CANADA)
SPACER(BUTTON KNOB:VFO,MR,PM,MNU)
LEVER KNOB(RELEASE SWITCH)
PAN HEAD TAPTITE SCREW(PANEL)
TX-RX UNIT (X57-6620-20) (C/3)
---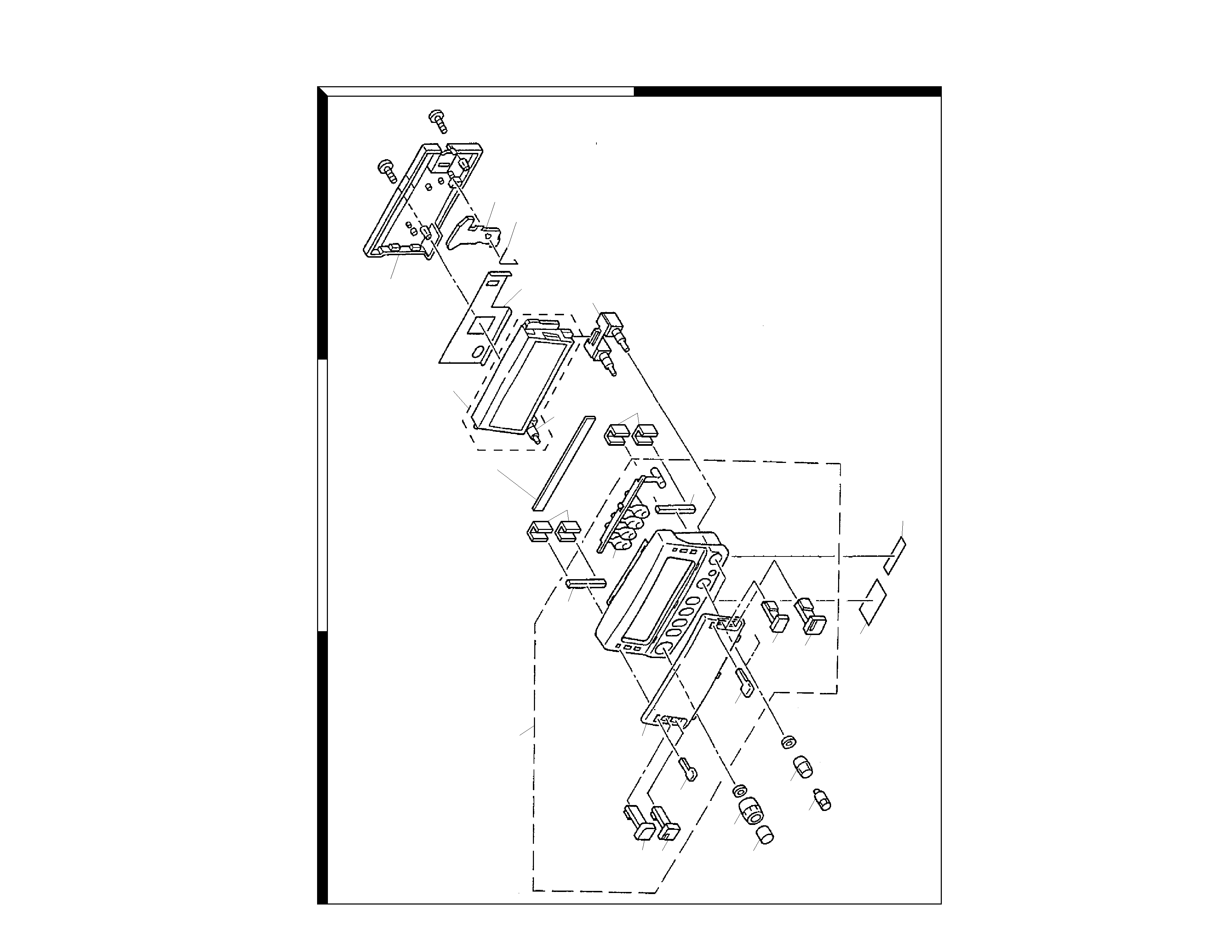 ---