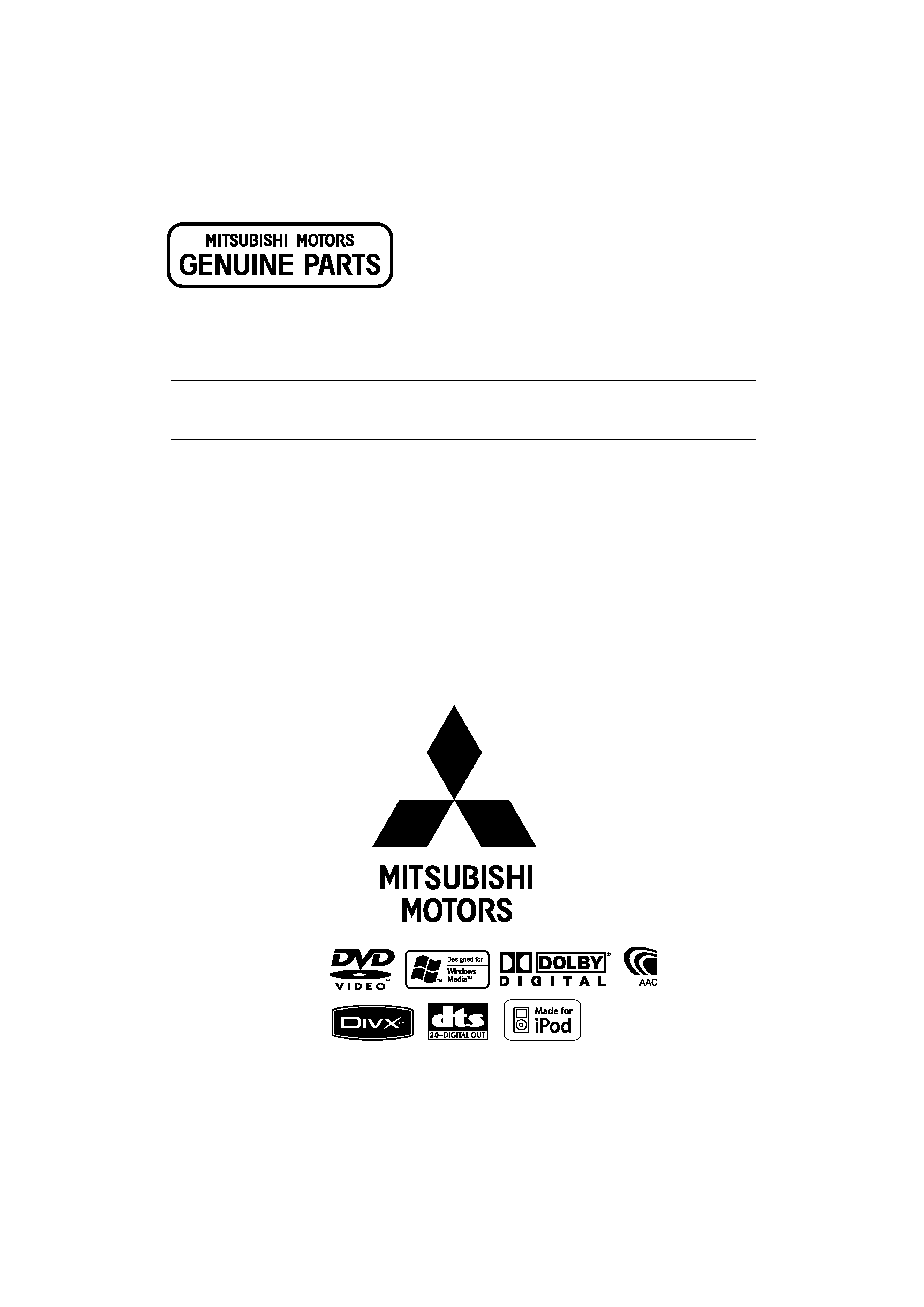 ---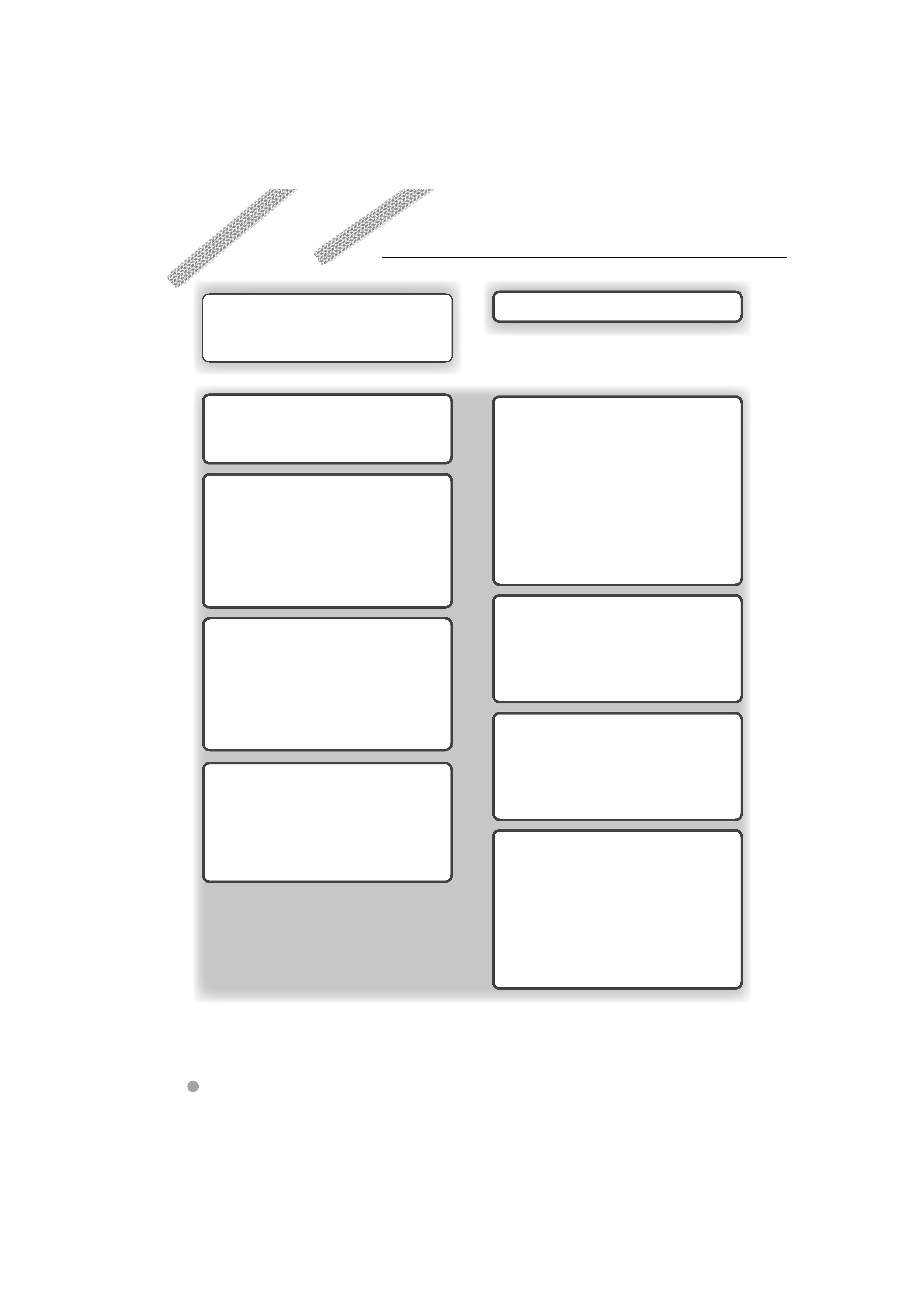 Functions When Displaying the Easy
Functions While Displaying the
Video File/Picture File Watching
Function During Playback Screen
Functions When Displaying the Easy
Functions While Displaying the
Using the Navigation System
Accessing the SD Memory Card
Music Disc & Audio File Listening
Functions When Displayig the
Functions While Displaying the
Folder Select (Function of Audio File)
Disc Select (Function of Disc Changer)
Functions when Displaying the
Functions while Displaying the
Functions During the Playback Screen
Functions When Displaying the Easy
Functions While Displaying the
Functions when Displaying the
Functions while Displaying the
Functions During TV Screen
Functions when Displaying the
Functions while Displaying the
---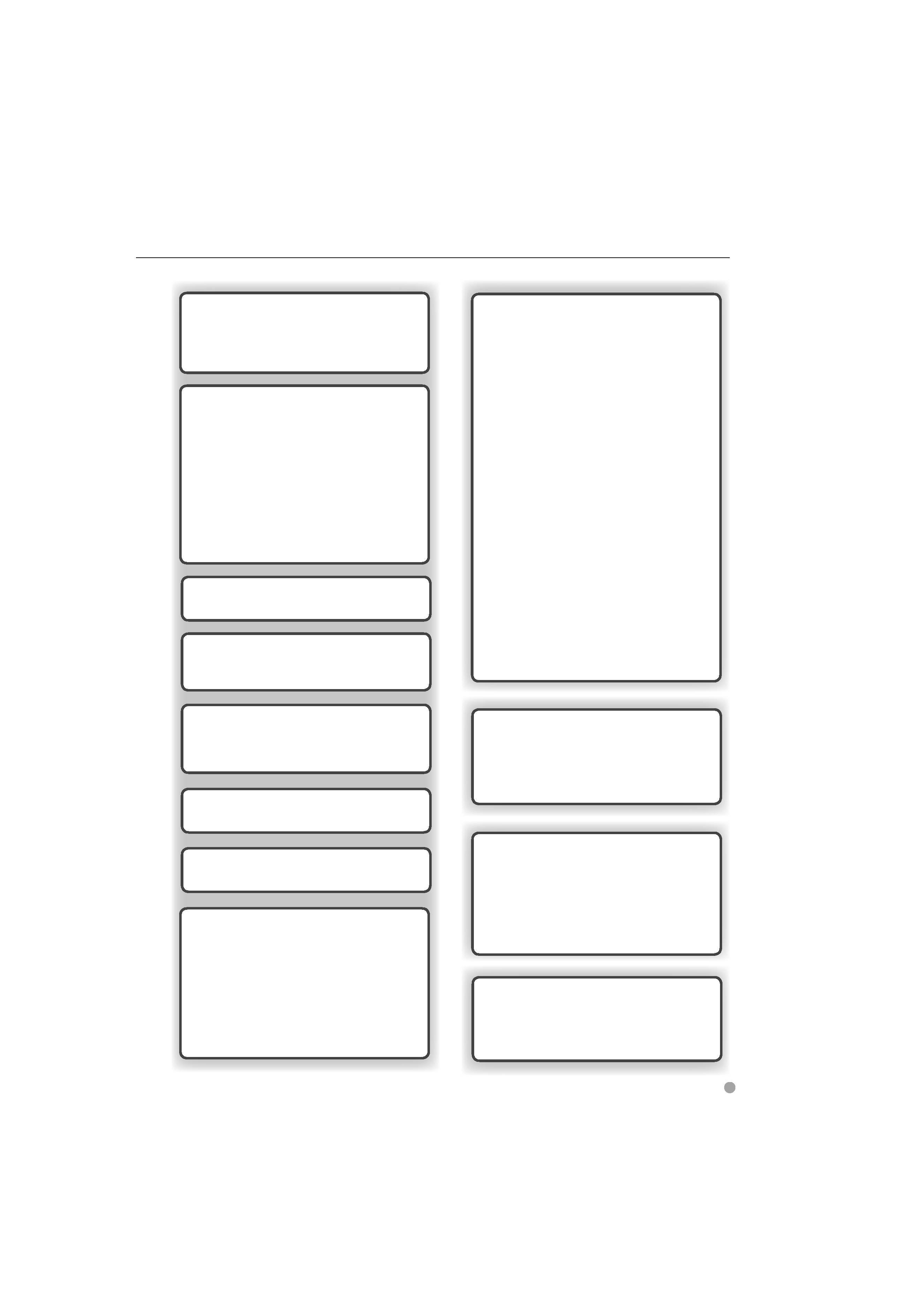 Functions when Displaying the
Functions while Displaying the
Functions when Displaying the
Functions while Displaying the
Displaying the Control Screen
External Device Power Supply Control
Muting Audio Volume upon Reception of
How to Use the Character Entry Screen
Setting Up the Hands-Free Phone
Selecting a Hands-Free Phone
Deleting the Hands-Free Phone
Remote Controller mode switch
Common operations (AUD mode)
DVD/VCD/CD/Audio files (DVD mode)
---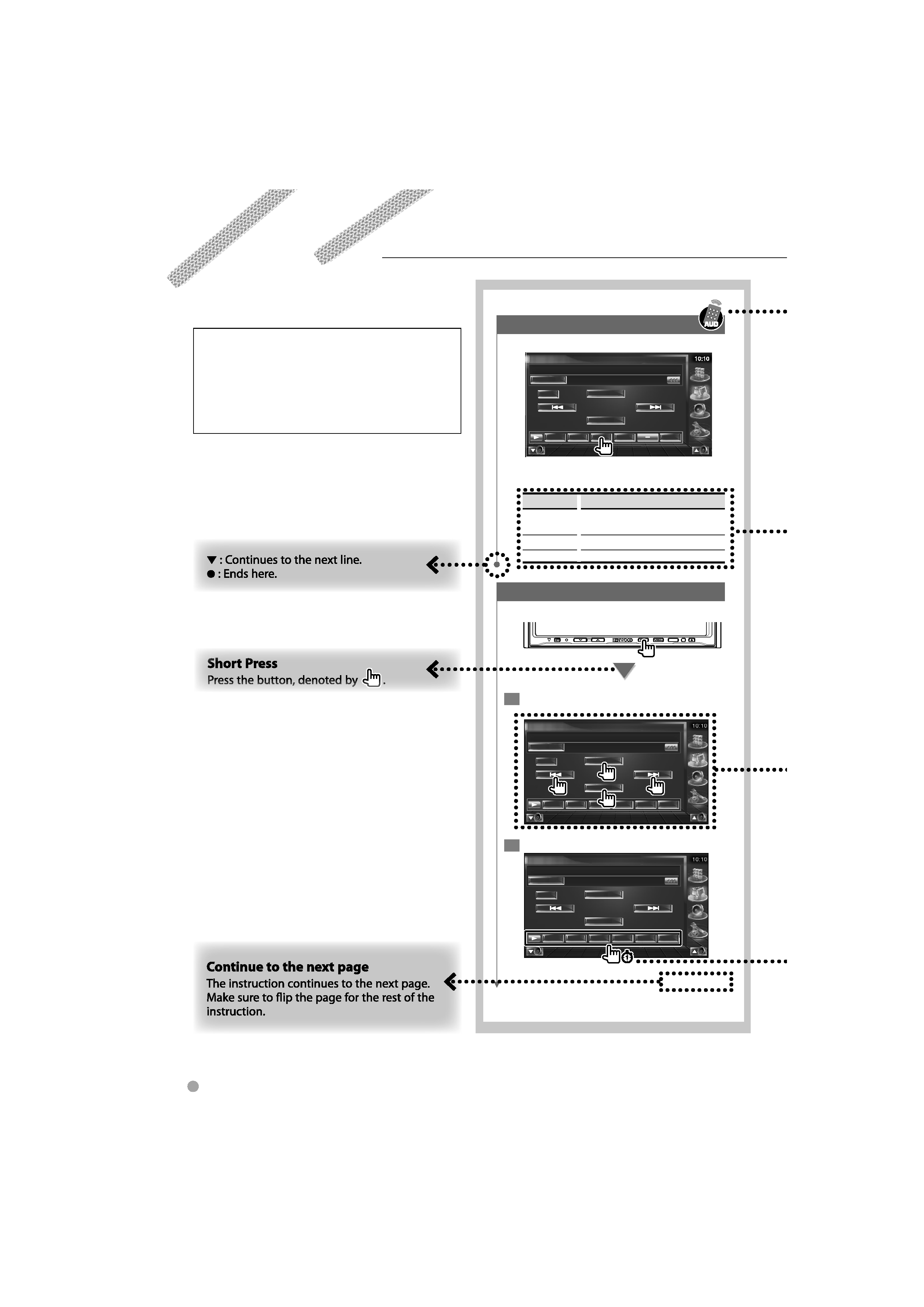 This manual uses illustrations to explain its
The displays and panels shown in this manual
are examples used to provide clear explanations
For this reason, they may be different from the
actual displays or panels used, or some display
patterns may be different.
The above operation example with the mark
differs from the actual operation.
Sets a station selection.
The mode is switched in following order each
time you touch the button.
Tunes in a station with good reception
Tunes in stations in memory one after another.
Switches to the next frequency manually.
Stores the current receiving station in memory.
1
Select a station you wish to store in
---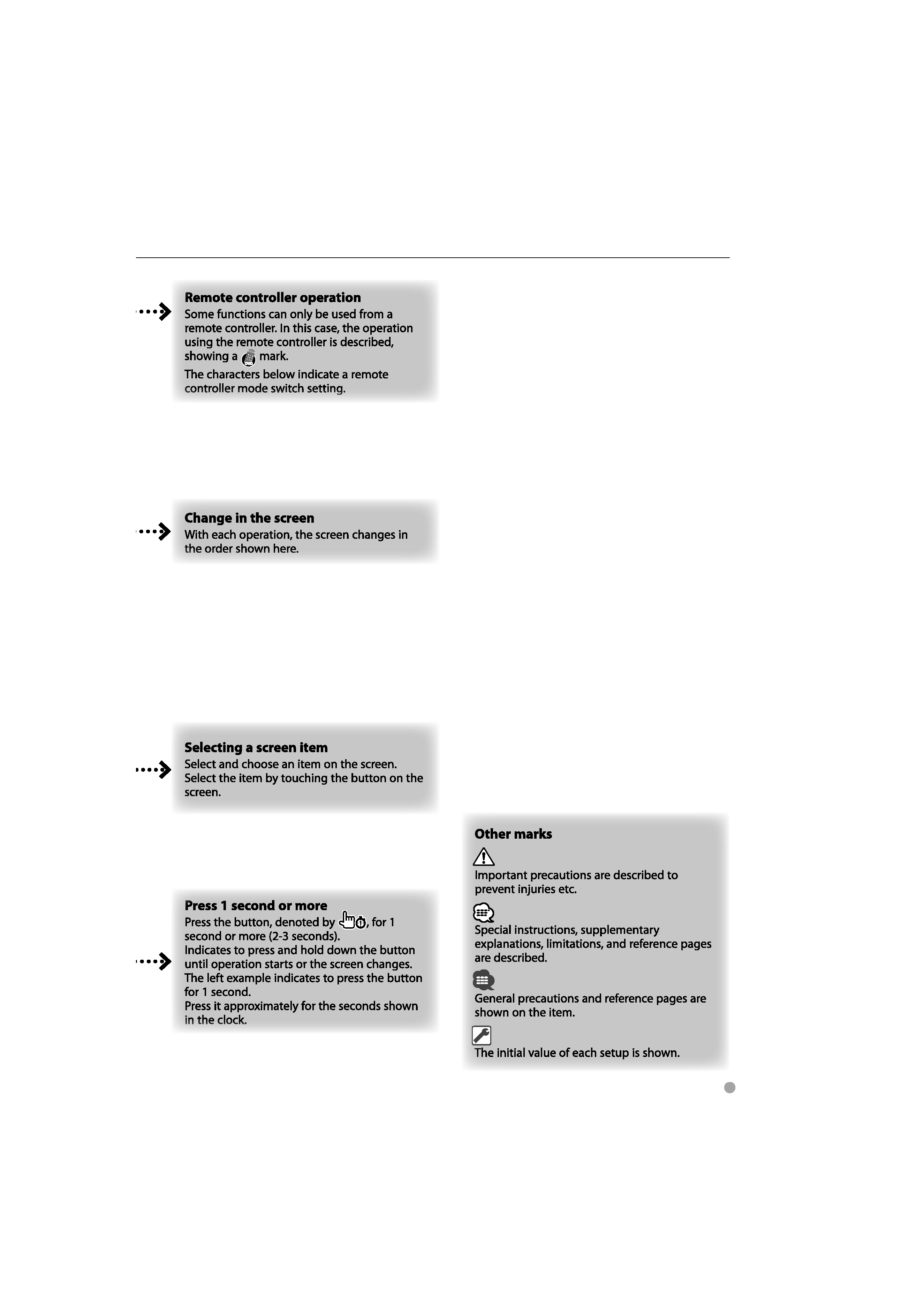 ---