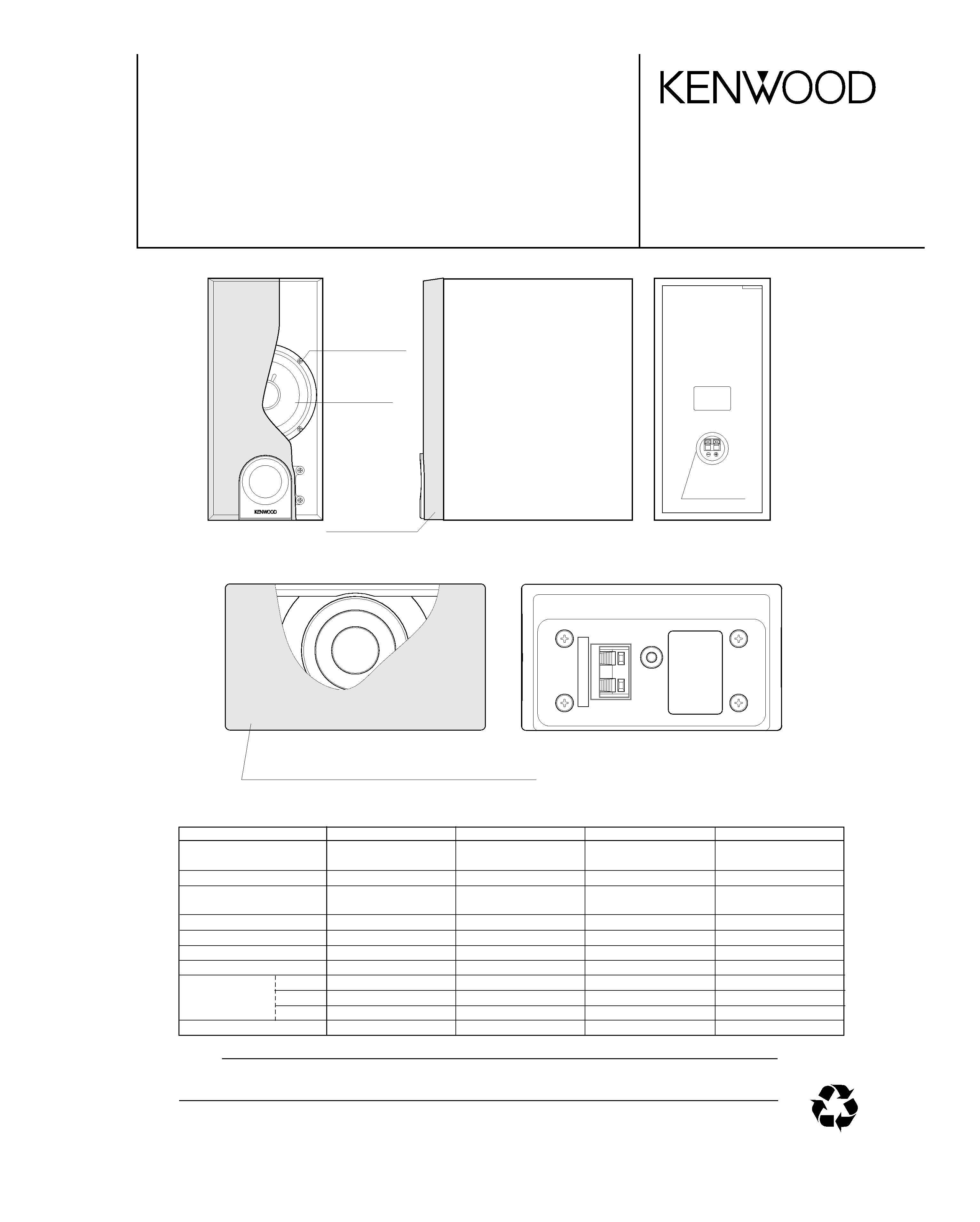 KENWOOD follows a policy of continuous advancements in development. For this reason specifications
may be changed without notice.
FRON, REAR, CENTER SPEAKER
SERVICE :PRODUCTS (UNIT) EXCHANGE.
---

DIVIDING NETWORK UNIT/PARTS LIST
Parts without Parts No. are not supplied.
Les articles non mentionnes dans le Parts No. ne sont pas fournis.
Teile ohne Parts No. werden nicht geliefert.
POLYSTYRENE FOAMED FIXTURE
POLYSTYRENE FOAMED FIXTURE
POLYSTURENE FOAMED FIXTURE
PROTECTION SHEET (SUBWOOFER)
PROTECTION BAG (SATELLITE)
Y: PX(For East Hawaii) T: England
indicates safety critical components.
---