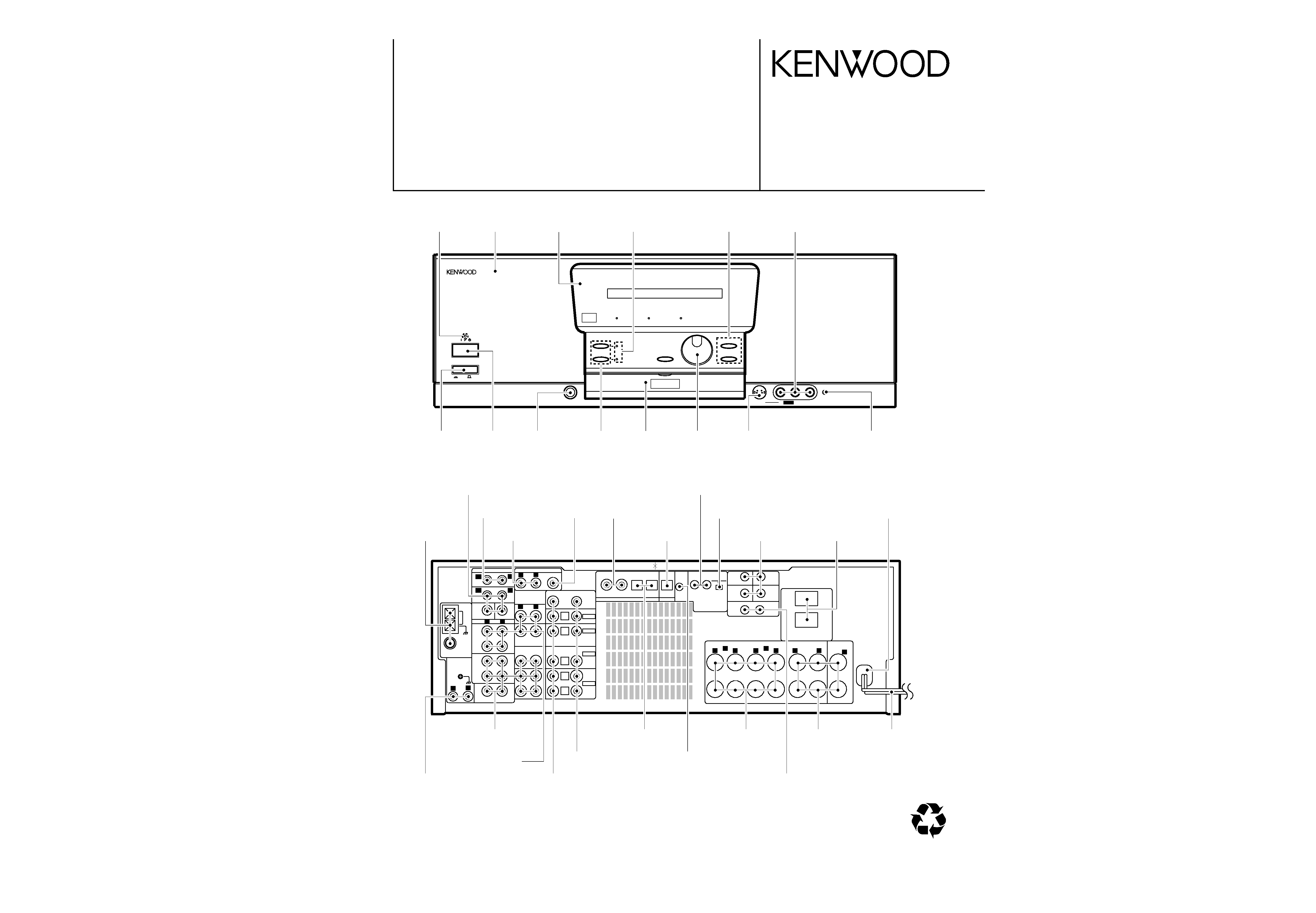 ---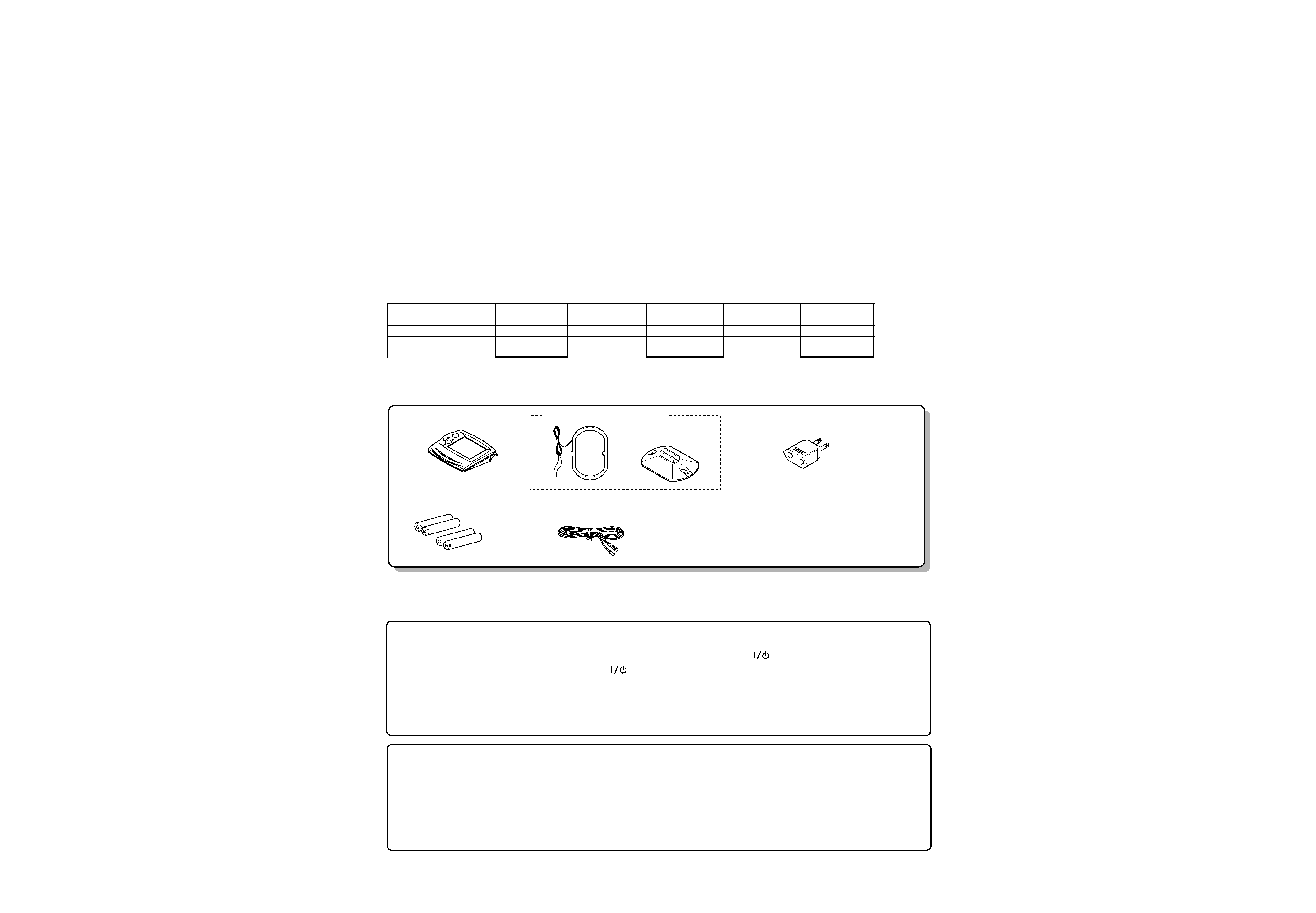 Battery cover(A09-1130-08)
AM loop antenna (1) (T90-0833-05)
* Use to adapt the plug on the power cord
to the shape of the wall outlet. (Accessory
only for regions where use is necessary.)
CONTENTS / ACCESSORIES / CAUTIONS
CONTENTS / ACCESSORIES / CAUTIONS ...............2
ADJUSTMENT ............................................................ 3
PC BOARD ..................................................................5
SCHEMATIC DIAGRAM ............................................13
EXPLODED VIEW .....................................................41
PARTS LIST...............................................................42
SPECIFICATIONS .....................................................44
How to reset the microcomputer
The microcomputer may malfunction (impossibility of operation,
erroneous display, etc.) when the power cord is unplugged and
plugged in again while the unit is in ON mode with the
pressed or due to other external causes. In this case, execute the
procedure on the right to reset the microcomputer and return the
unit to the normal condition.
1 Unplug the power cord from the wall outlet.
(ON/STANDBY) key depressed, plug the
power cord into the wall outlet again.
÷ Resetting the microcomputer clears the memory you entered and
returns it to the initial condition when the unit left the factory.
1 With the power cord plugged in, turn the POWER key OFF.
2 Whill holding down the ON/STANDBY key, press POWER key.
Expect for U.S.A. and Canada
Please note that the following items will be deleted from
this unit's memory if the power cord is disconnected
from the AC outlet for approximately three days.
÷ The frequency setting is cleared and 87.5 MHz is selected.
÷ The preset station memory is cleared.
÷ The surround setting is cleared and reset to the initial condition.
÷ The input selection is cleared and the "Tuner" input is selected.
÷ The volume setting is cleared and the volume is set to "-66 dB".
÷ The receiving band setting is cleared and the "FM" band is
CAUTION:
This manual is not available for information's, disassembly for repair, circuit description,
adjustment and wiring diagram. Please refer to KRF-V7771D service manual(B51-5426-00).
Also parts list is written a different part from B51-5426-00 manual.
---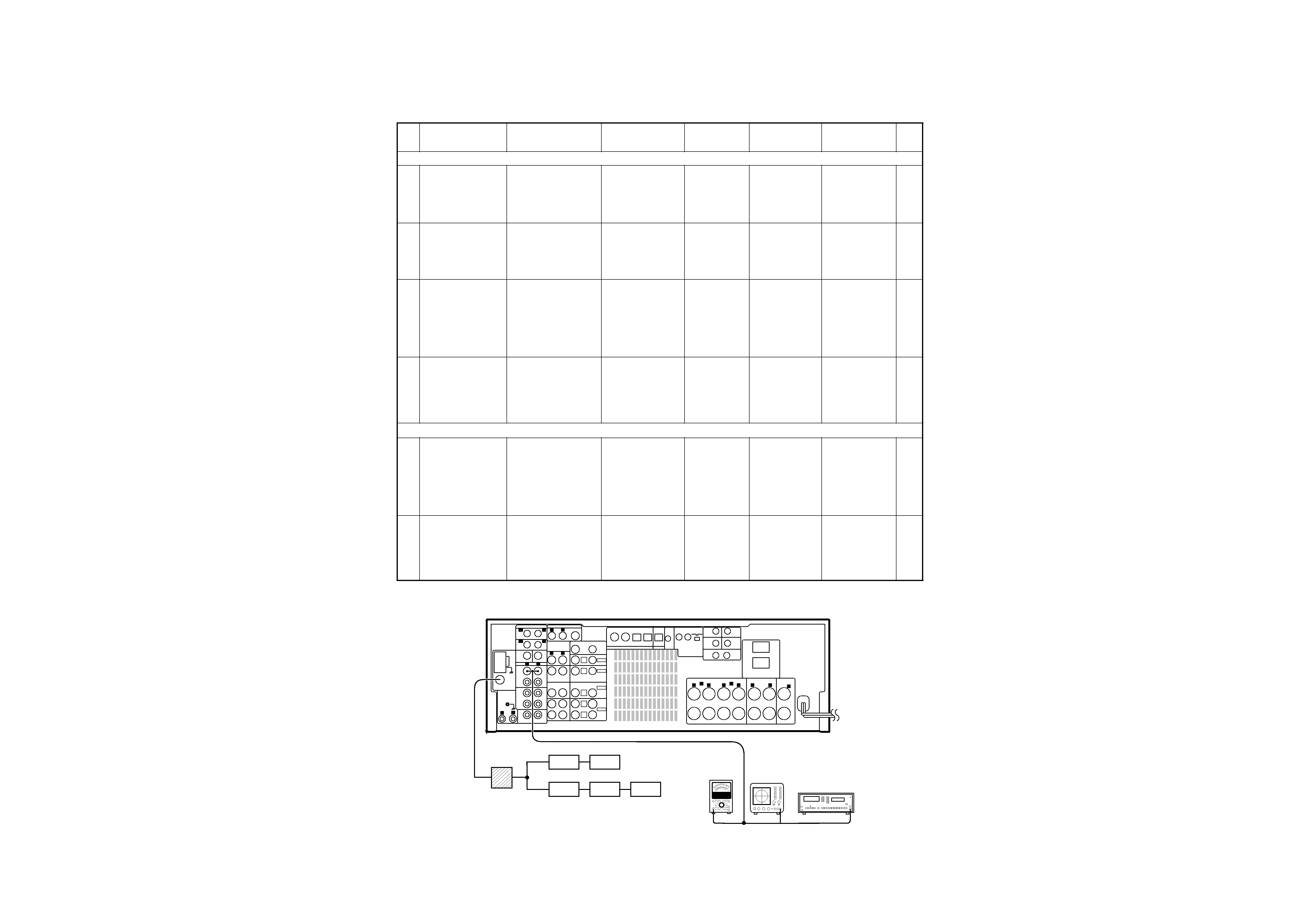 FM SECTION : Except M type
*Adjust NO.1 and NO.2 repeat.
---

---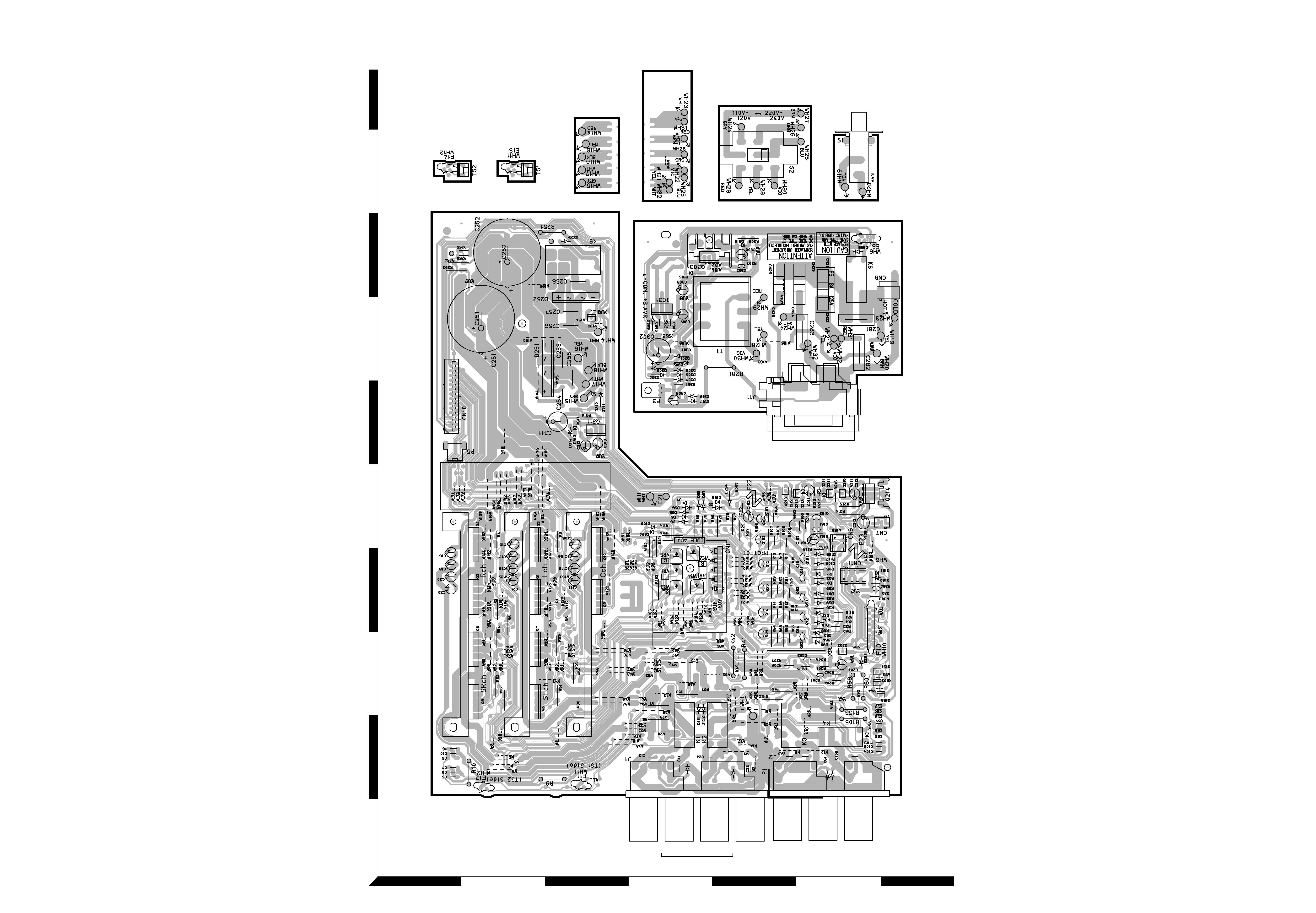 X07-294X-XX A/8 (J70-1153-11)
Refer to the schematic diagram for the value of resistors and capacitors.
PC BOARD(Component side view)
---