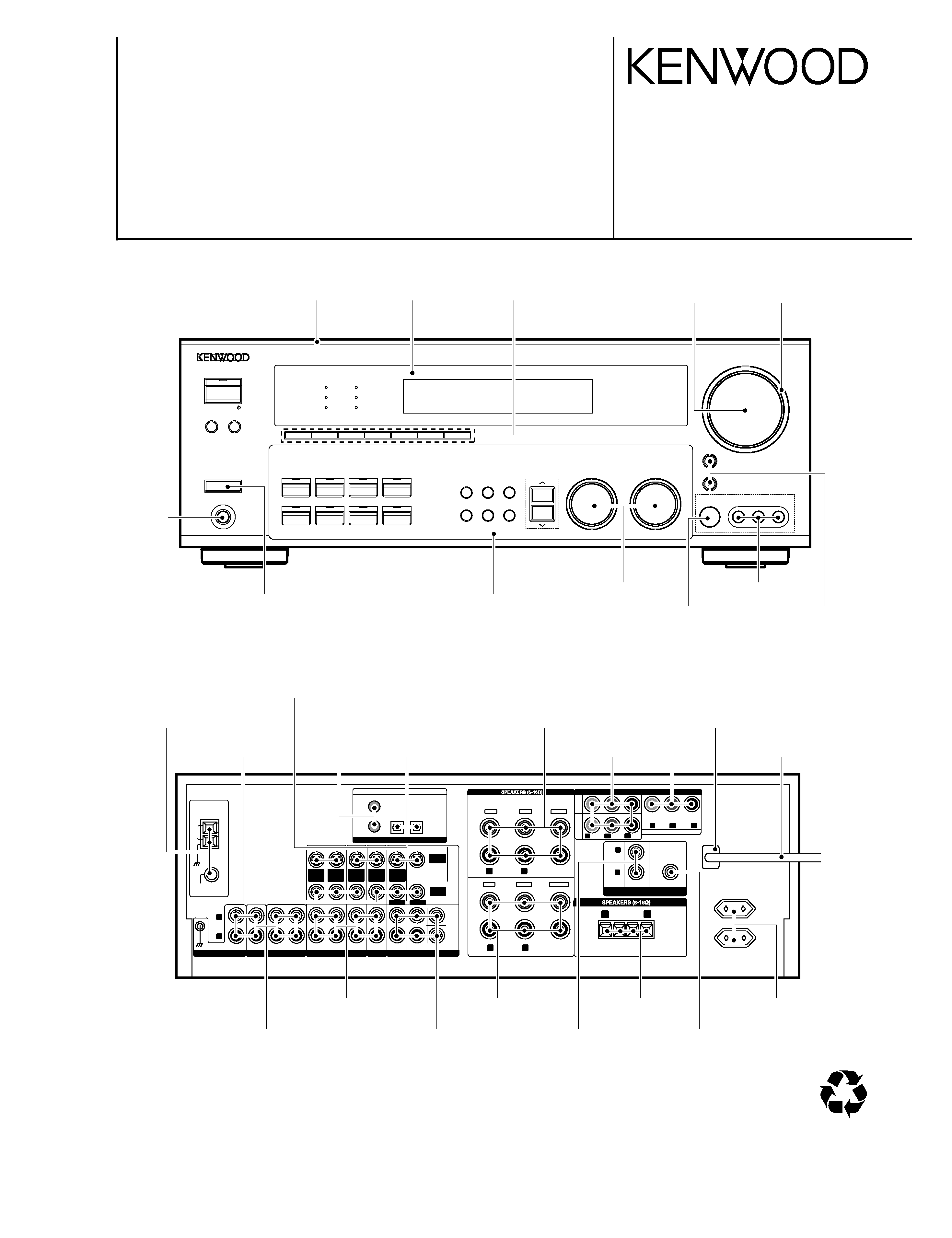 AUDIO VIDEO SURROUND RECEIVER
© 2004-5 PRINTED IN KOREA
ACTIVEEQ SPEAKEREQ LOUDNESS
* Refer to parts list on page 29 .
---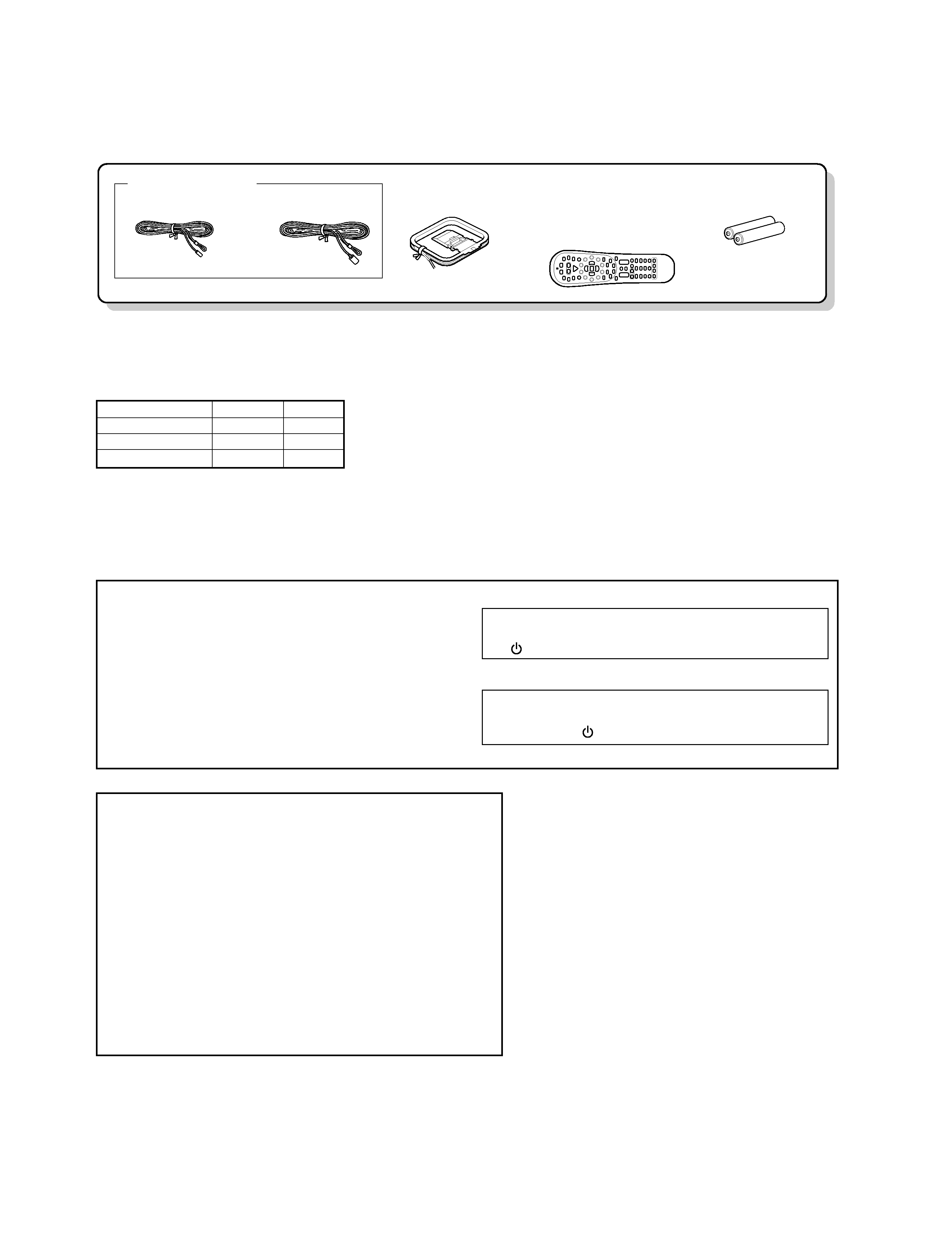 KRF-V8080D/V8080D-S/VR-8050
Resetting the Microcomputer
The microcomputer may malfunction (unit cannot be
operated, or shows an erroneous display) if the power
cord is unplugged while the power is ON, or due to
some other external factor. If this happens, execute the
following procedure to rese
· Please note that resetting the microcomputer will clear the
contents of the memory and return the unit to the state it
was in when it left the factory.
For the U.S.A. and Canada
Unplug the power cord from the wall outlet, then plug
it back in while holding down the POWER ON/STAND-
With the power cord plugged in, turn the POWER
ON/OFF key OFF. Then, while holding down the
key, press POWER ON/OFF key.
· Input selector settings
· BASS, TREBLE, INPUT level
Please note that the following items will be deleted from the unit's
memory if the power cord is disconnected from the AC outlet for
---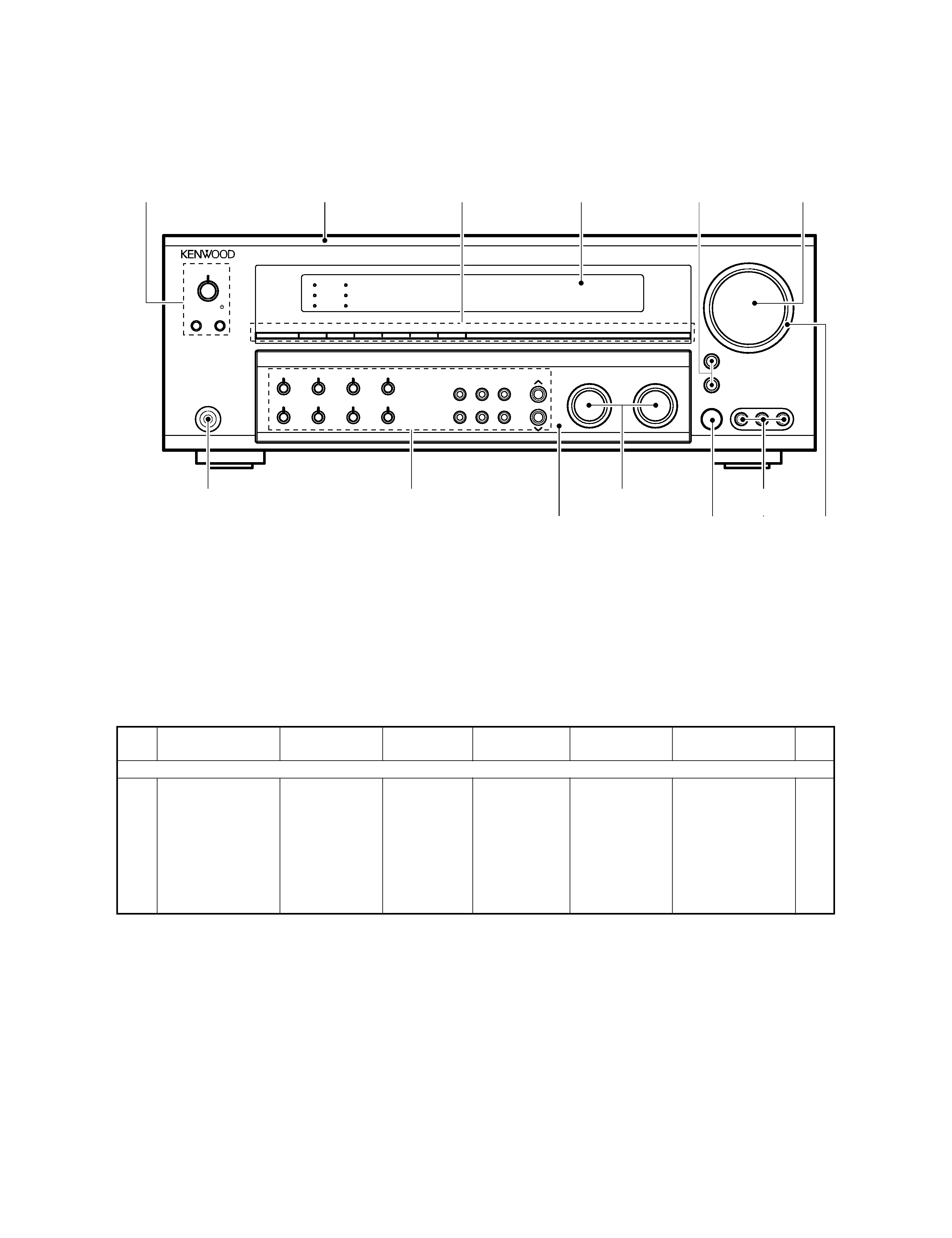 KRF-V8080D/V8080D-S/VR-8050
EXTERNAL VIEW / ADJUSTMENT
* Refer to parts list on page 29 .
Idling Current Adjustment
All power amplifier stage need idling current adjustment after the installation of TRAIT transistor.
1. Connect a voltmeter to CN11 with the correct polarity as indicated by the PCB silk print.
2. Adjust the preset, VR1 to get 8.8mV (Idling current = 20mA) at the voltmeter reading.
3. Repeat step 1 and 2 for all other channels.
---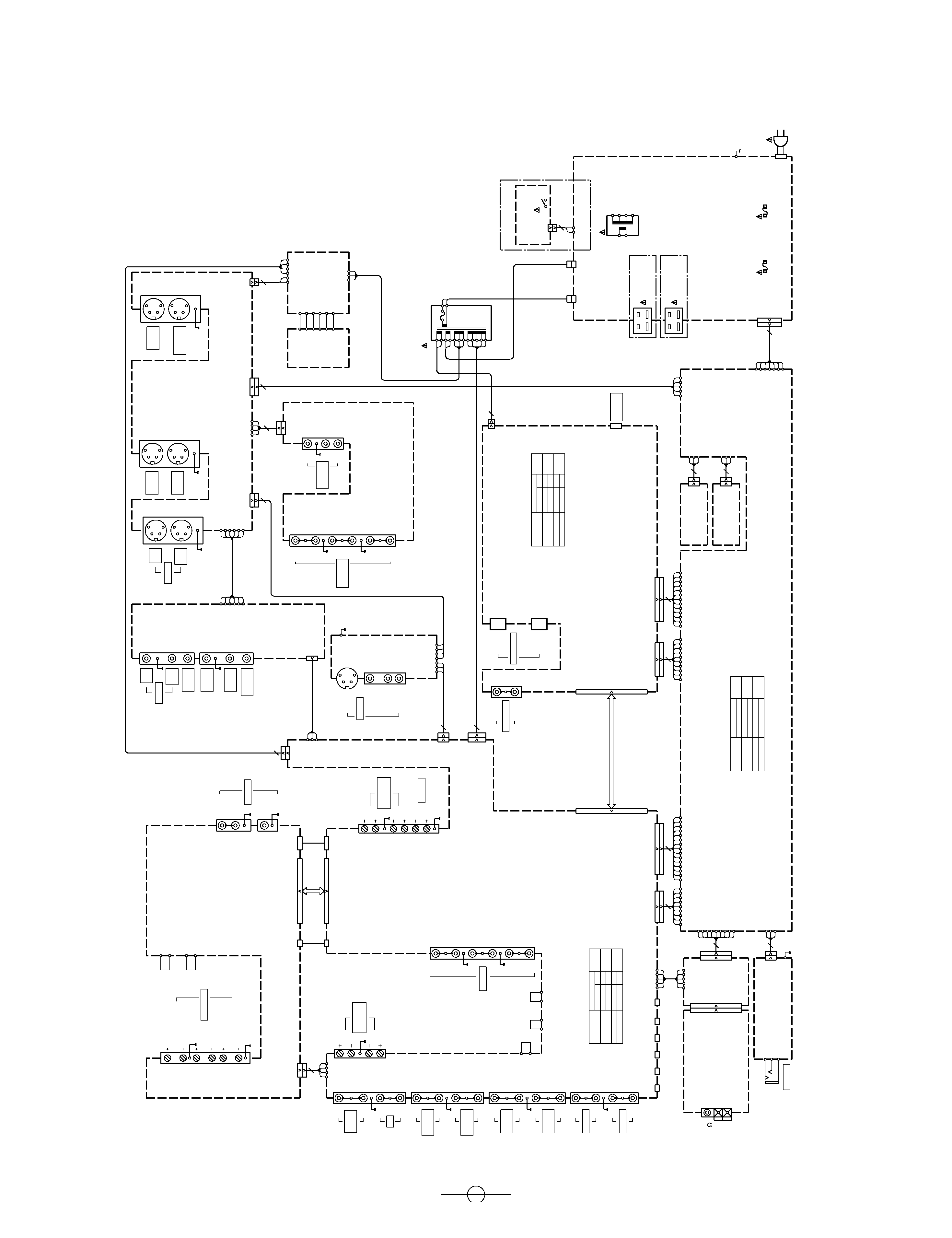 KRF-V8080D/V8080D-S/VR-8050
---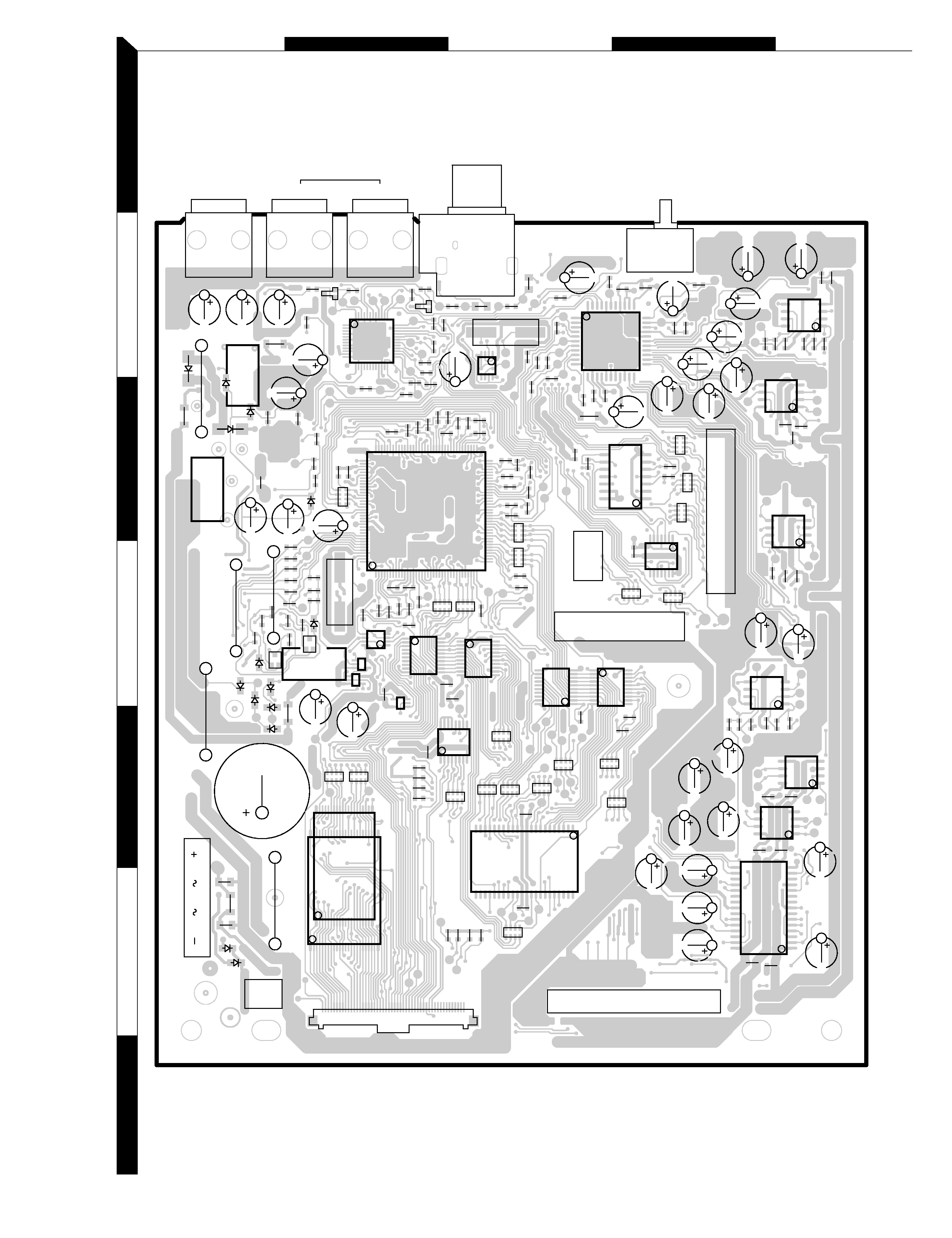 Refer to the schematic diagram for the value of resistors and capacitors.
PC BOARD (Component side view)
---