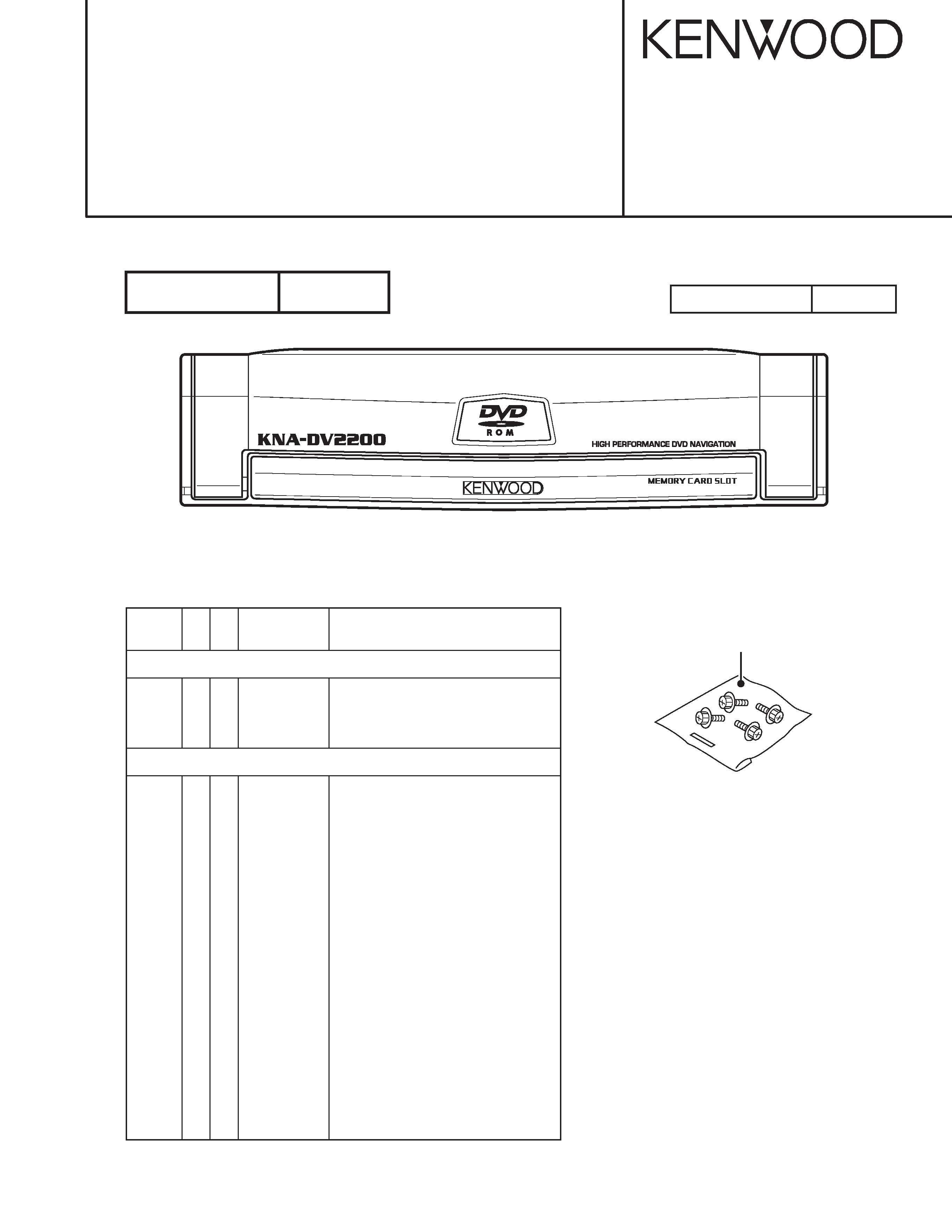 © 2002-8 CREATED IN JAPAN
Parts without Parts No. are not supplied.
ELECTRIC CIRCUIT MODULE (GPS)
KNA-DV2200/S does not include the following parts.
· Parts, electrical circuits and mechanism
assembly other than parts list at the left
are the same as the KNA-DV2200.
· Please file this manual along with the
KNA-DV2200 service manual.
· Please refer to the KNA-DV2200 service
manual (B51-7806-00) for inspection and
---