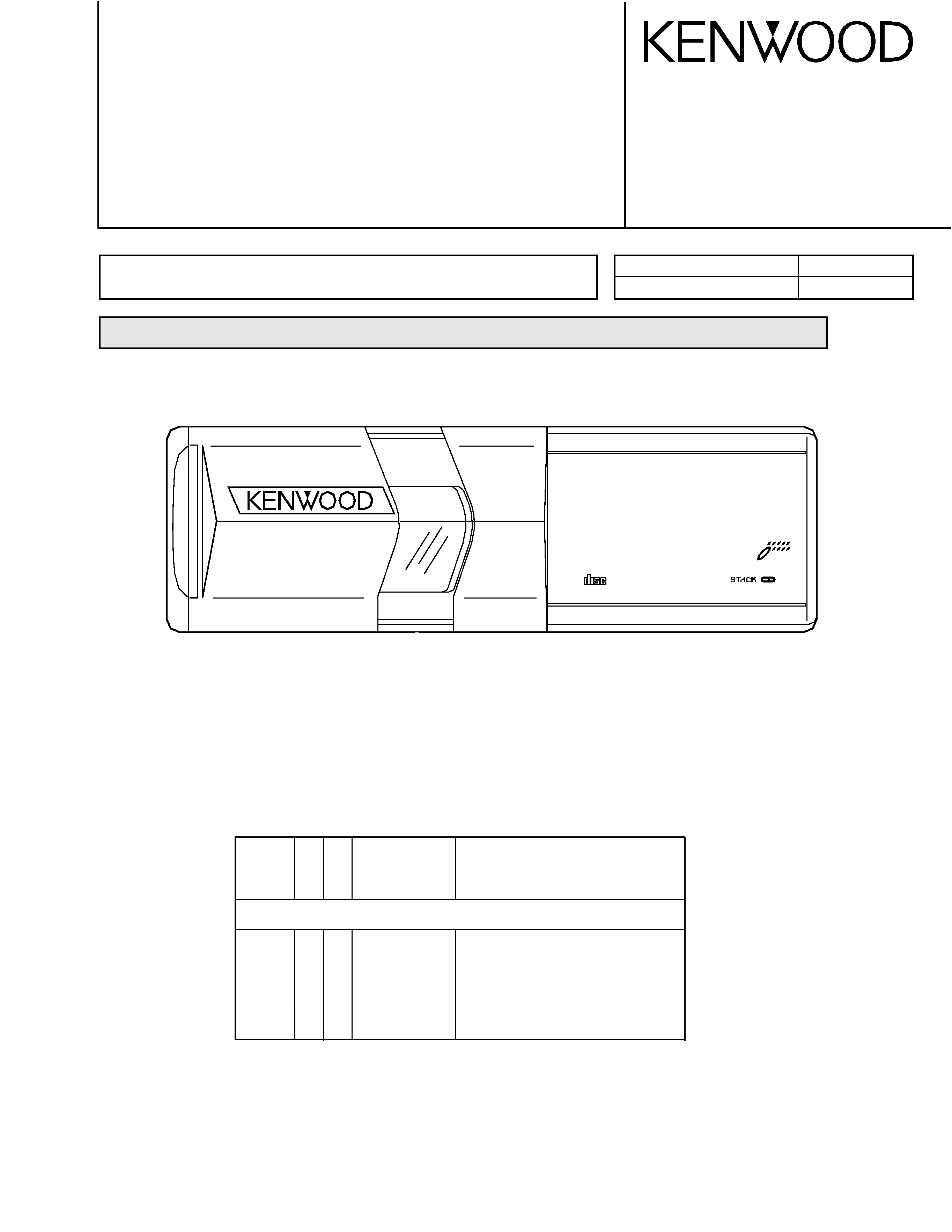 © 2002-11 CREATED IN JAPAN
INST.MANUAL(ENG,FRE,SPA,POR)
NEW ANTI VIBRATION MECHANISM
DYNAMIC RESOLUTION INTENSIVE VECTOR ENHANCEMENT
The MECHANISM OPERATION is the same as model KDC-C710.
Please refer to the service manual of model KDC-C710 (B51-7104-00).
For initial position setting
Refer to the Destination "E1" of service manual KDC-CPS87's parts list(B51-7730-00)
except the following parts.
When transporting this model, always attach CAUTION CARD and STEPPED SCREW (for transportation).
---