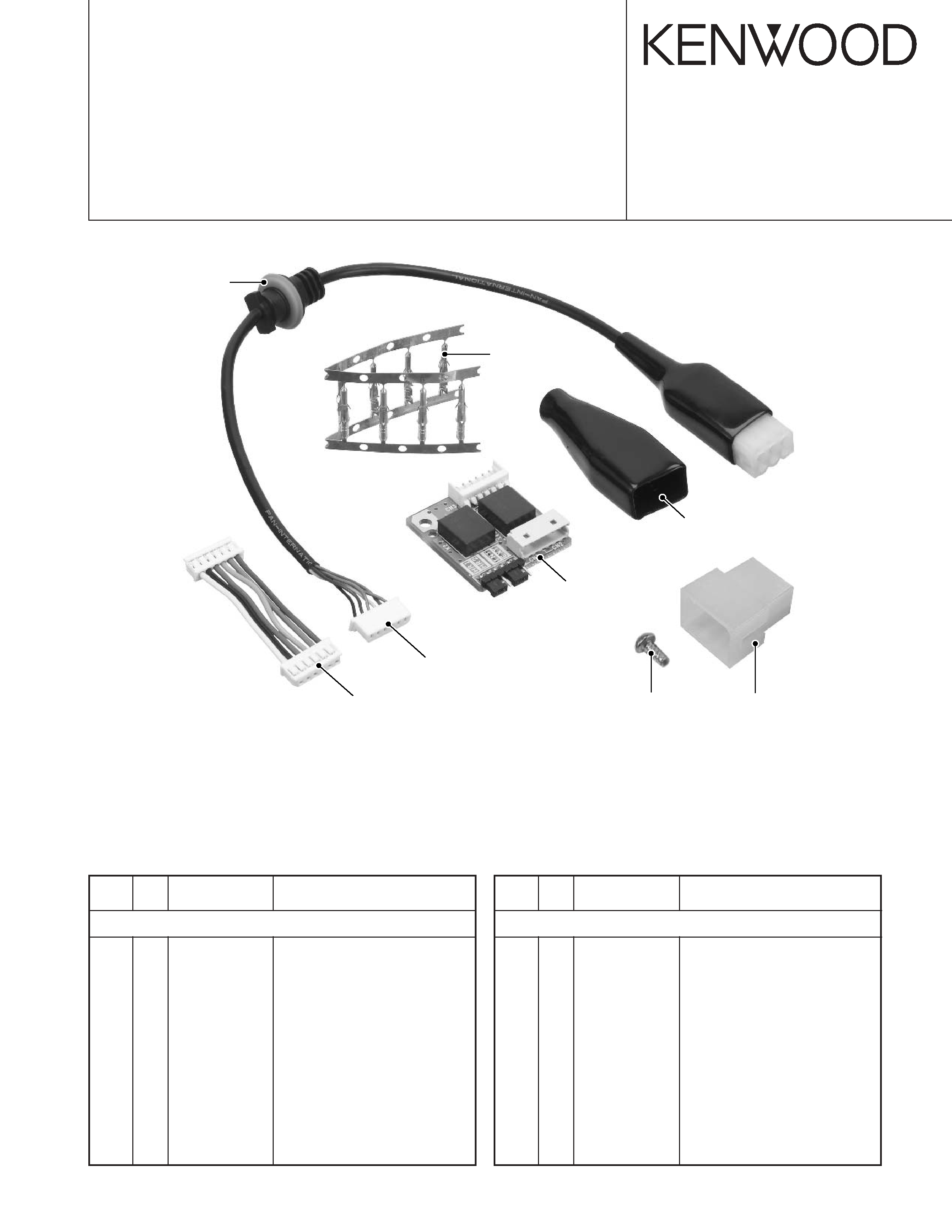 © 2004-7 PRINTED IN JAPAN
HORN ALERT / P.A. RELAY UNIT
Brazier head taptite screw
BRAZIER HEAD TAPTITE SCREW
---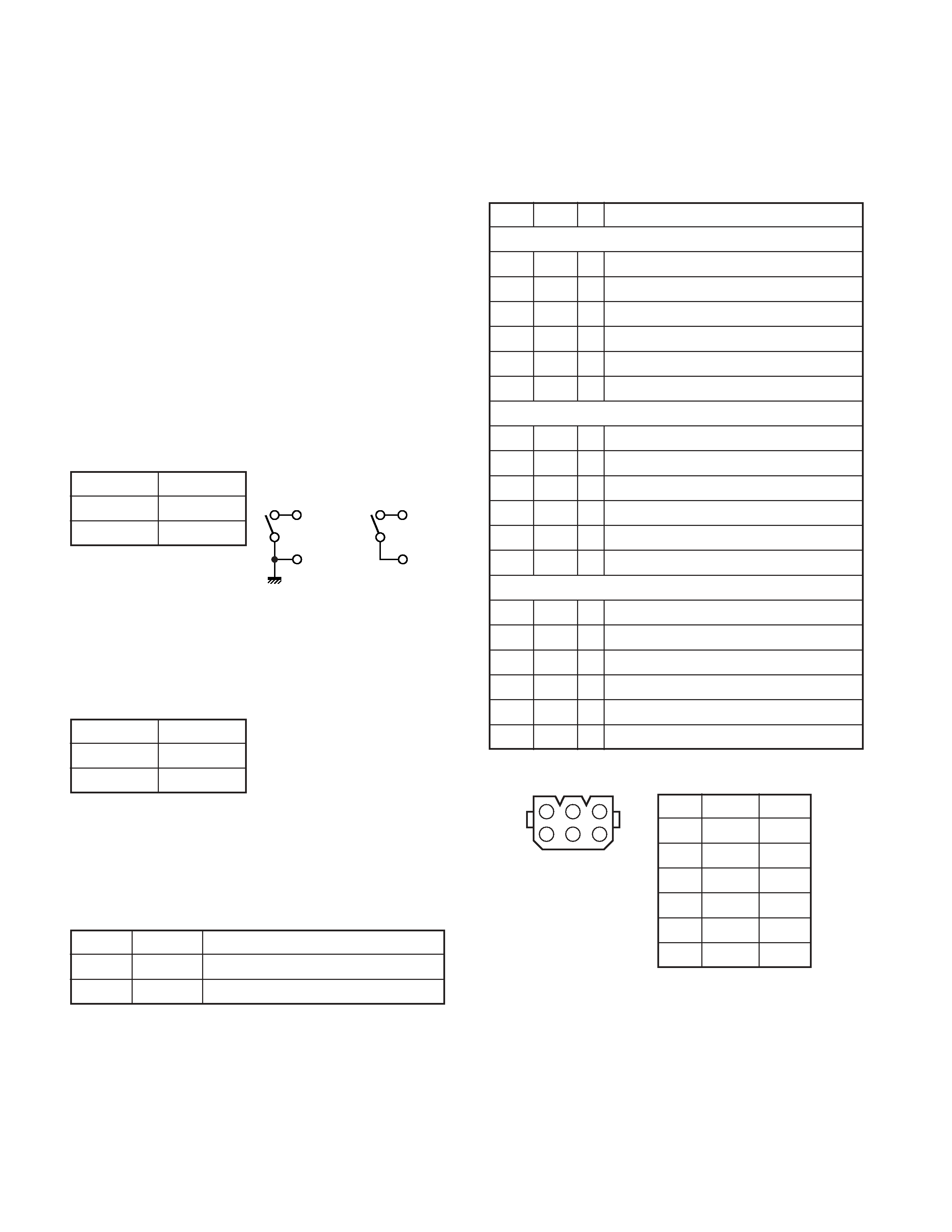 Reverse electromotive force protection
Horn alert signal output 2.
Horn alert signal output 2.
External speaker output (PA).
Horn alert signal input 1.
Control signal input of Horn Alert function.
Control signal input of Public Address function.
Power input of switched power supply.
Cable (E37-1113-05) 6-pin Connector
Public Address (PA) function
The PA output switching relay is controlled by turning the
PA function on and off. When the PA is activated, the PA
output flows through the following path.
The audio signal input from the microphone passes
through the filter, amplifier and other circuits of the TX-RX
unit (B/3) and goes to pin 5 (SPI) of CN3 of the relay unit. The
audio signal passes through the relay (K2) and is output to pin
The relay unit can be controlled by turning the HA function
on and off and by using a signaling decode output. The maxi-
There are two Horn Alert settings: HA1 (Default) and HA2.
HA2 can be set by changing the short pin of CN1.
External speaker KES-5 can be installed for KAP-2. If KES-
5 is installed, it can be set by changing the CN1 short pin from
pins 4 and 5 (INT SP) to pins 5 and 6 (EXT SP).
CIRCUIT DESCRIPTION / COMPONENTS DESCRIPTION / TERMINAL FUNCTION
---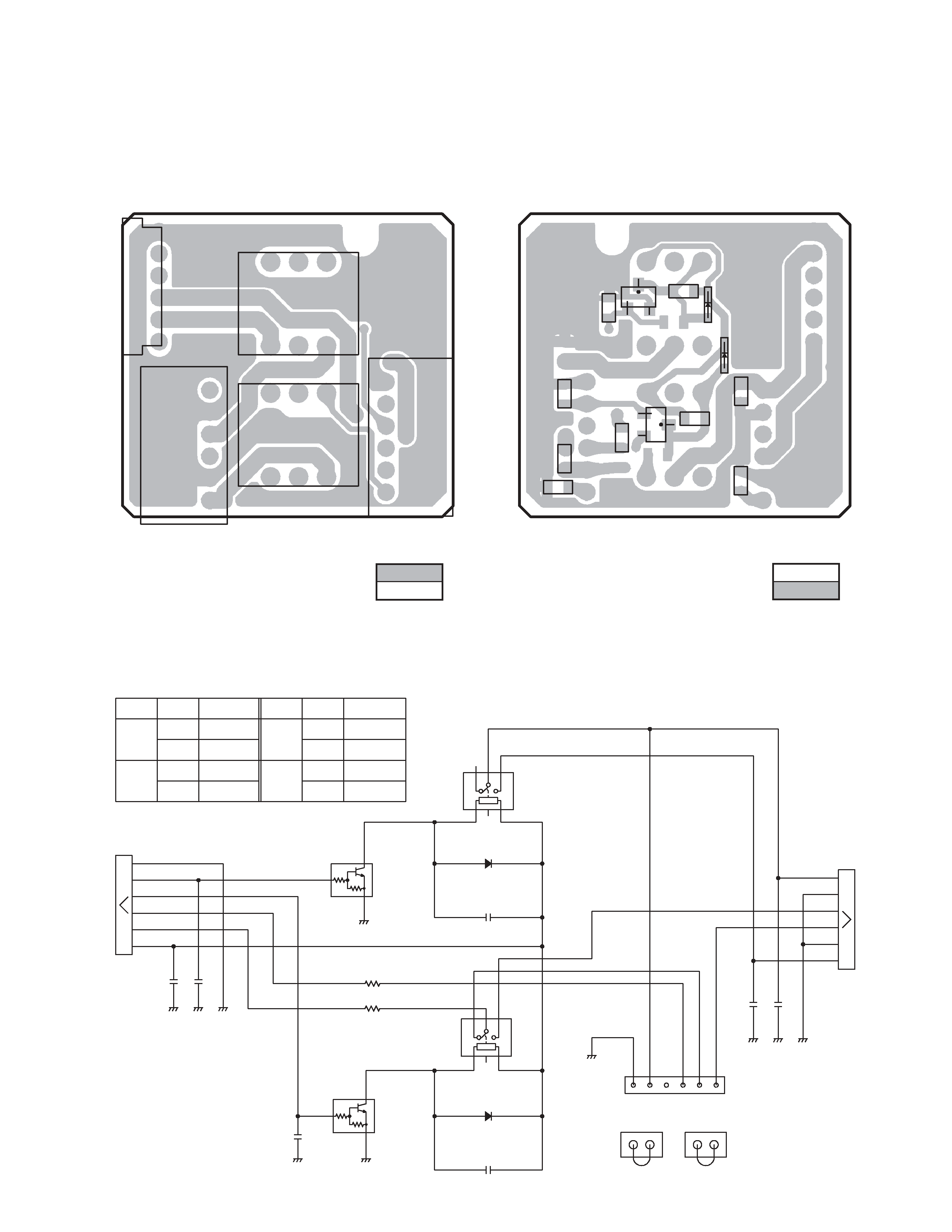 Component side view (J72-0922-09)
Foil side view (J72-0922-09)
PC BOARD / SCHEMATIC DIAGRAM
---

2967-3, Ishikawa-machi, Hachioji-shi, Tokyo, 192-8525 Japan
KENWOOD U.S.A. CORPORATION
P.O. BOX 22745, 2201 East Dominguez Street, Long Beach, CA 90801-5745, U.S.A.
KENWOOD ELECTRONICS CANADA INC.
6070 Kestrel Road, Mississauga, Ontario, Canada L5T 1S8
KENWOOD ELECTRONICS DEUTSCHLAND GMBH
Rembrücker Str. 15, 63150 Heusenstamm, Germany
KENWOOD ELECTRONICS BELGIUM N.V.
Leuvensesteenweg 248 J, 1800 Vilvoorde, Belgium
KENWOOD ELECTRONICS FRANCE S.A.
13, Boulevard Ney, 75018 Paris, France
KENWOOD ELECTRONICS U.K. LIMITED
KENWOOD House, Dwight Road, Watford, Herts., WD18 9EB United Kingdom
KENWOOD ELECTRONICS EUROPE B.V.
Amsterdamseweg 37, 1422 AC Uithoorn, The Netherlands
KENWOOD ELECTRONICS ITALIA S.p.A.
Via G. Sirtori, 7/9 20129 Milano, Italy
Bolivia, 239-08020 Barcelona, Spain
KENWOOD ELECTRONICS AUSTRALIA PTY. LTD.
16 Giffnock Avenue, Centrecourt Estate, North Ryde, N.S.W. 2113 Australia
KENWOOD ELECTRONICS (HONG KONG) LTD.
Unit 3712-3724, Level 37, Tower one Metroplaza, 223 Hing Fong Road, Kwai Fong, N.T., Hong Kong
KENWOOD ELECTRONICS SINGAPORE PTE LTD.
1 Genting Lane #07-00 Kenwood Building, Singapore 349544
---