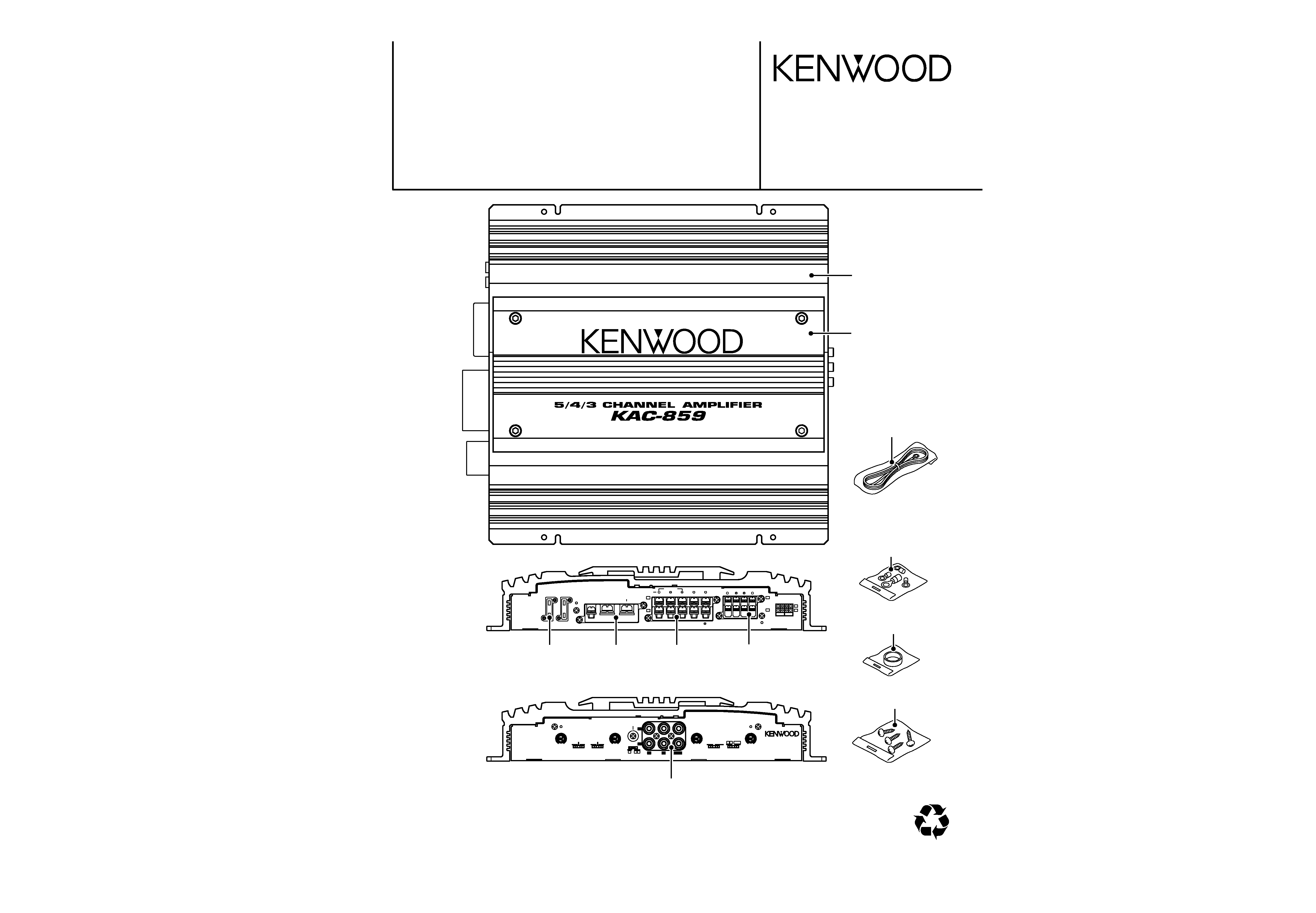 © 2000-5 PRINTED IN KOREA
---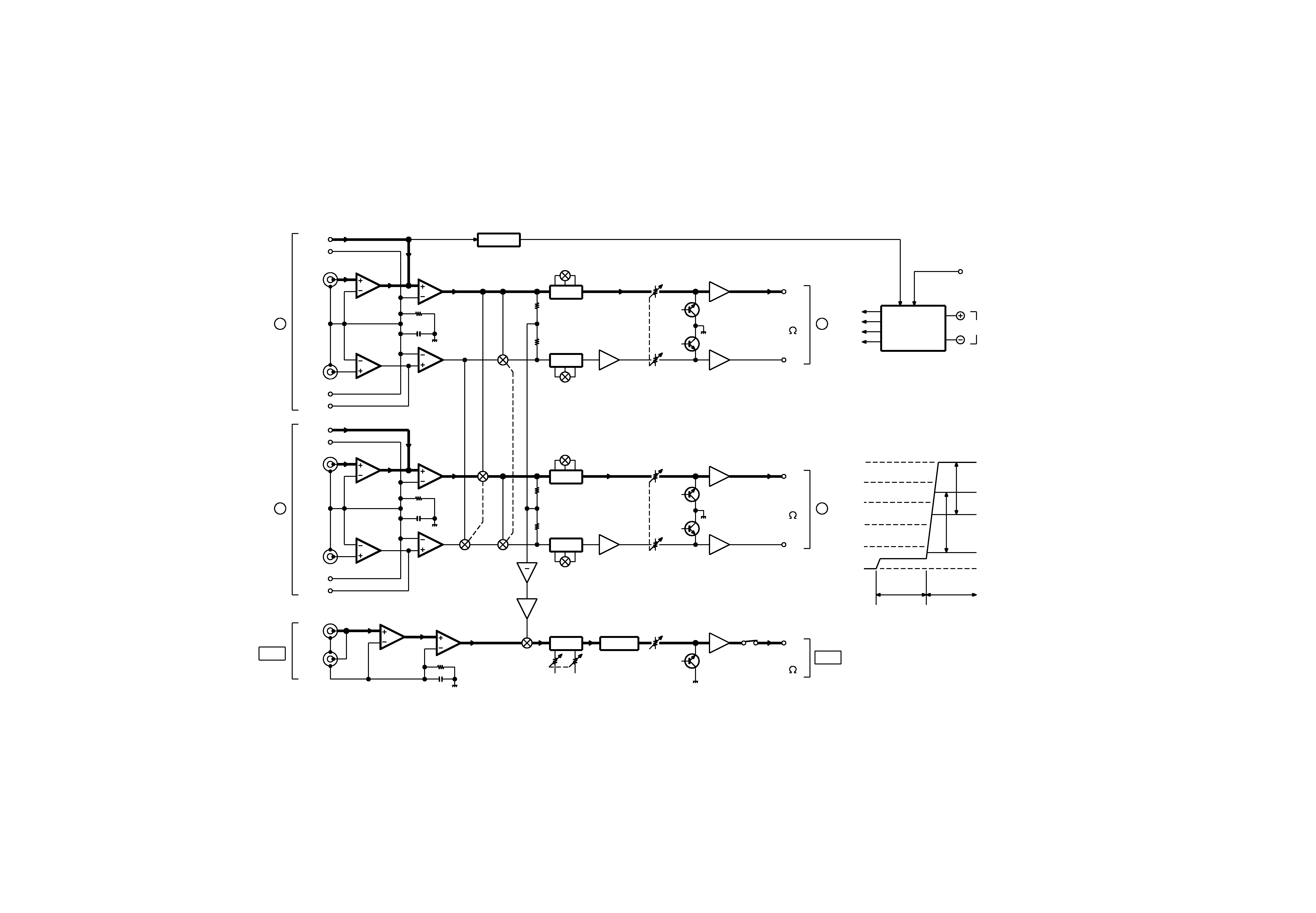 ---

When the SP output from the head unit is con-
nected to SP IN, the power can be switched
ON/OFF based on the DC voltage of the SP out-
However, As certain head unit models output DC
permanently or generate a click during switching
OFF, it is required to provide the capability of pre-
A circuit which can perform the switching without
using a switch is described below.
This circuit performs switching by inhibiting the
operation of the S-P-CON circuit when a voltage
is applied to the P-CON pin.
Circuit operation description When the head unit
is connected to SP-INN, the DC component in the
SP output turns Q2 ON through D8 and R16.
When a voltage is applied to the P-CON pin under
this condition, Q13 is turned ON via R44, positive
feedback is applied by combination of Q13 and
Q14, Q13 and Q14 are held at ON, so the voltage
at point (A) is almost 0V and the SP-P-CON cir-
This circuit holds the ON status while the DC volt-
Therefore, in this condition, the P-CON circuit
To cancel the functioning, the voltage at the SP-IN
SP P-CON Switching Circuit
---

Connect a cassette receiver or other receiver.
Connect a DC voltmeter to
L+/R-) in X09-5330-10 UNIT
Connect a DC voltmeter to
---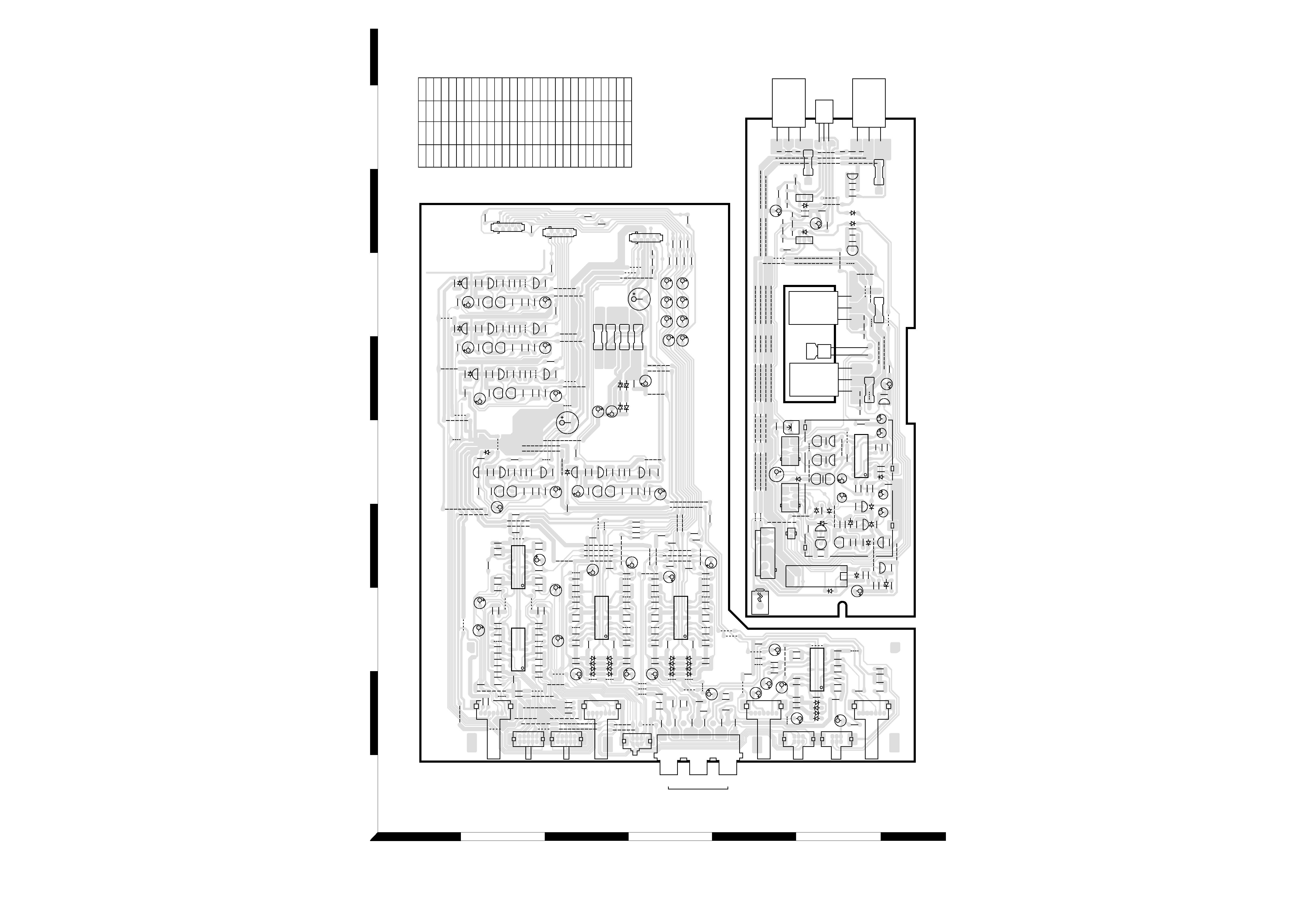 Refer to the schematic diagram for the value of resistors and capacitors.
PC BOARD (Component side view)
X08-4080-10 A/2 (J74-1031-11)
---