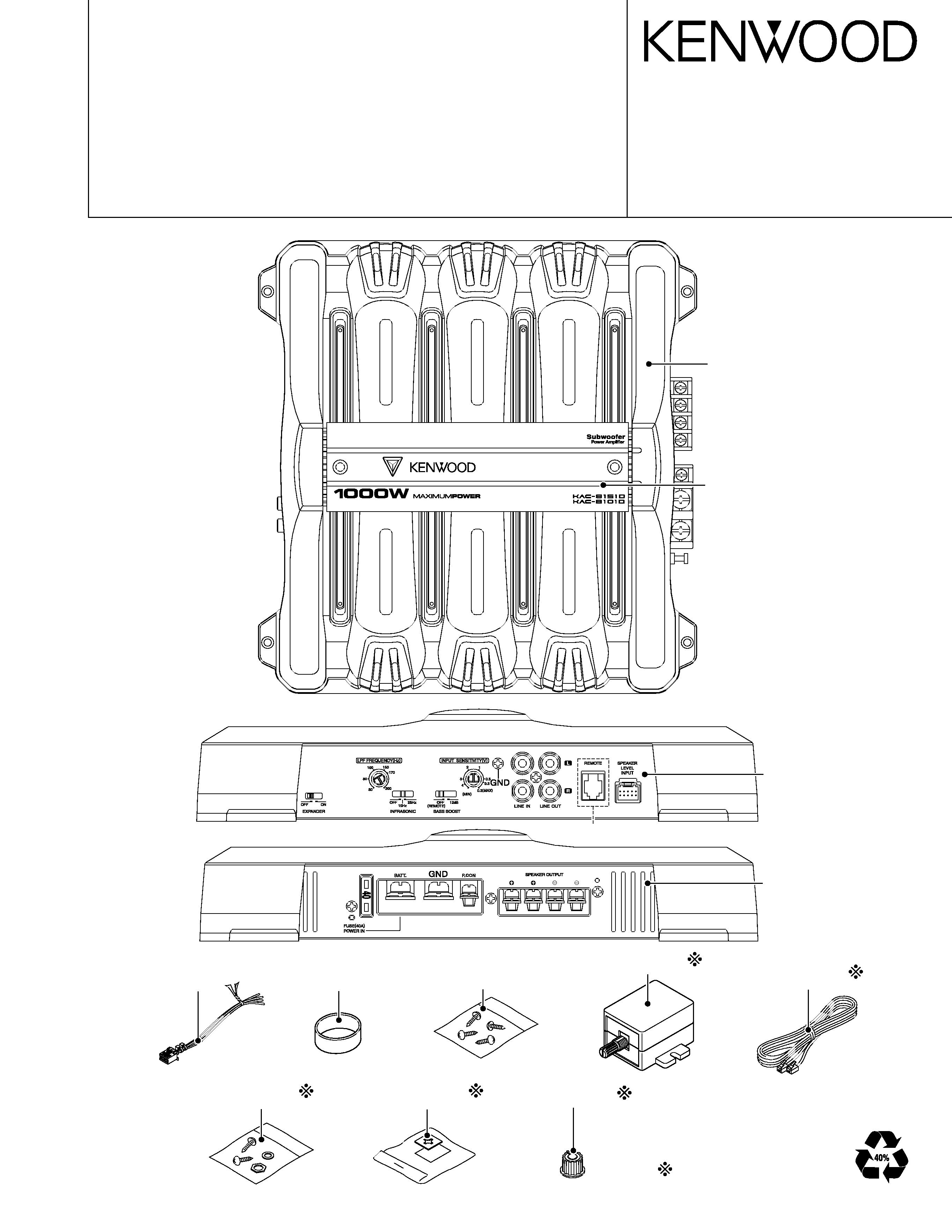 © 2003-2 PRINTED IN JAPAN
(A21-4271-03) : KAC-8151D
(A21-4288-03) : KAC-8101D
---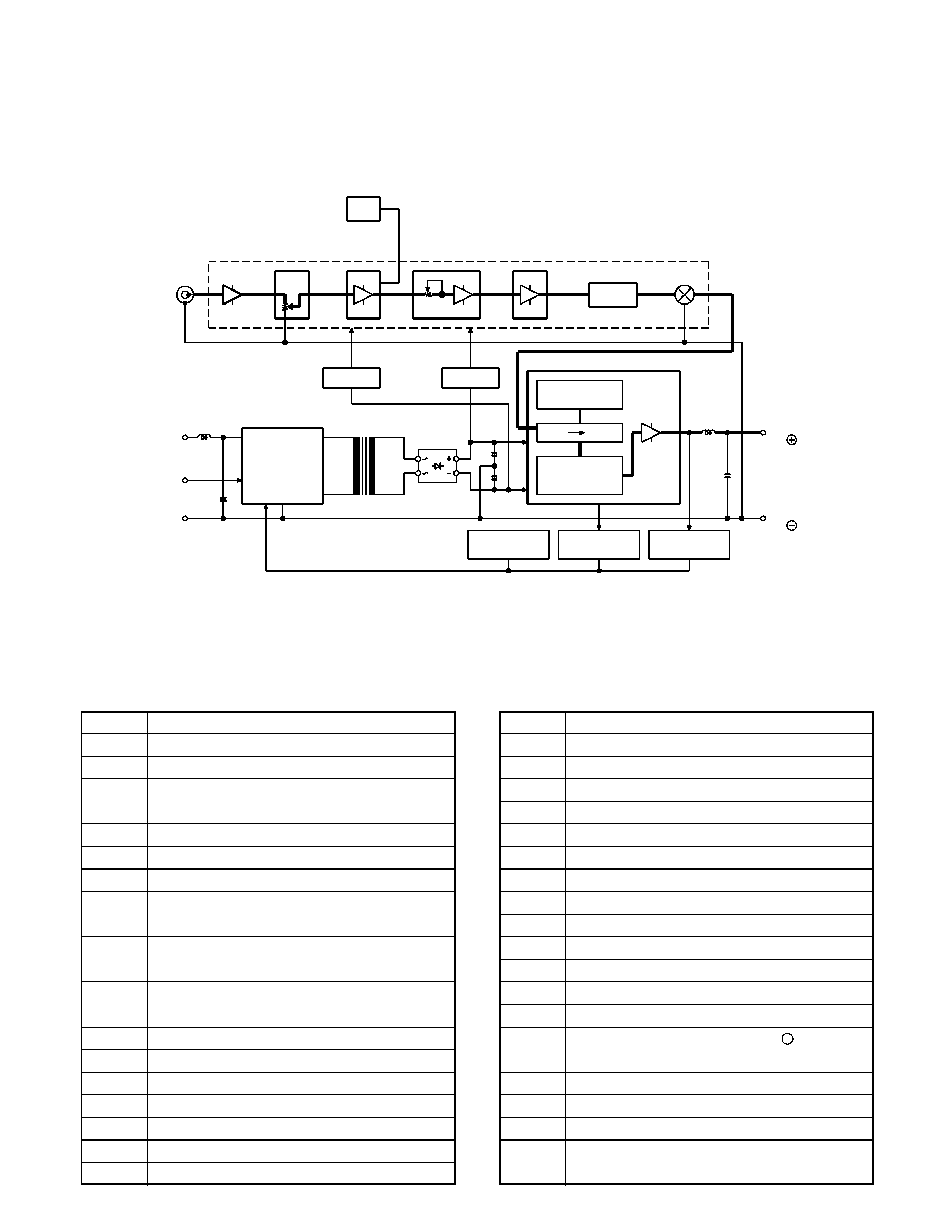 (1/2) : Lowpass filter amplifier
(2/2) : Infrasonic amplifier
DC detection rectification amplifier
Expander detection and difference output
(1/2) : Triangular waveform generation
(2/2) : Summing amplifier
(1/2) : ASO (current, voltage comparison) detection
(2/2) : DC converter control
(1/2) : Triangular waveform generation
(2/2) : PWM waveform generator
Output FET control (current amplifier)
Output FET control (current amplifier)
Speaker output current detection
Output FET control power supply and control
IC8 (2/2) output logic invert
Reduced voltage protection
DC/DC converter power supply
When OFF, quick break in a circuit of ­ power
supply for small-signal circuit
Power FET control power supply
Mute, LED and protection control
---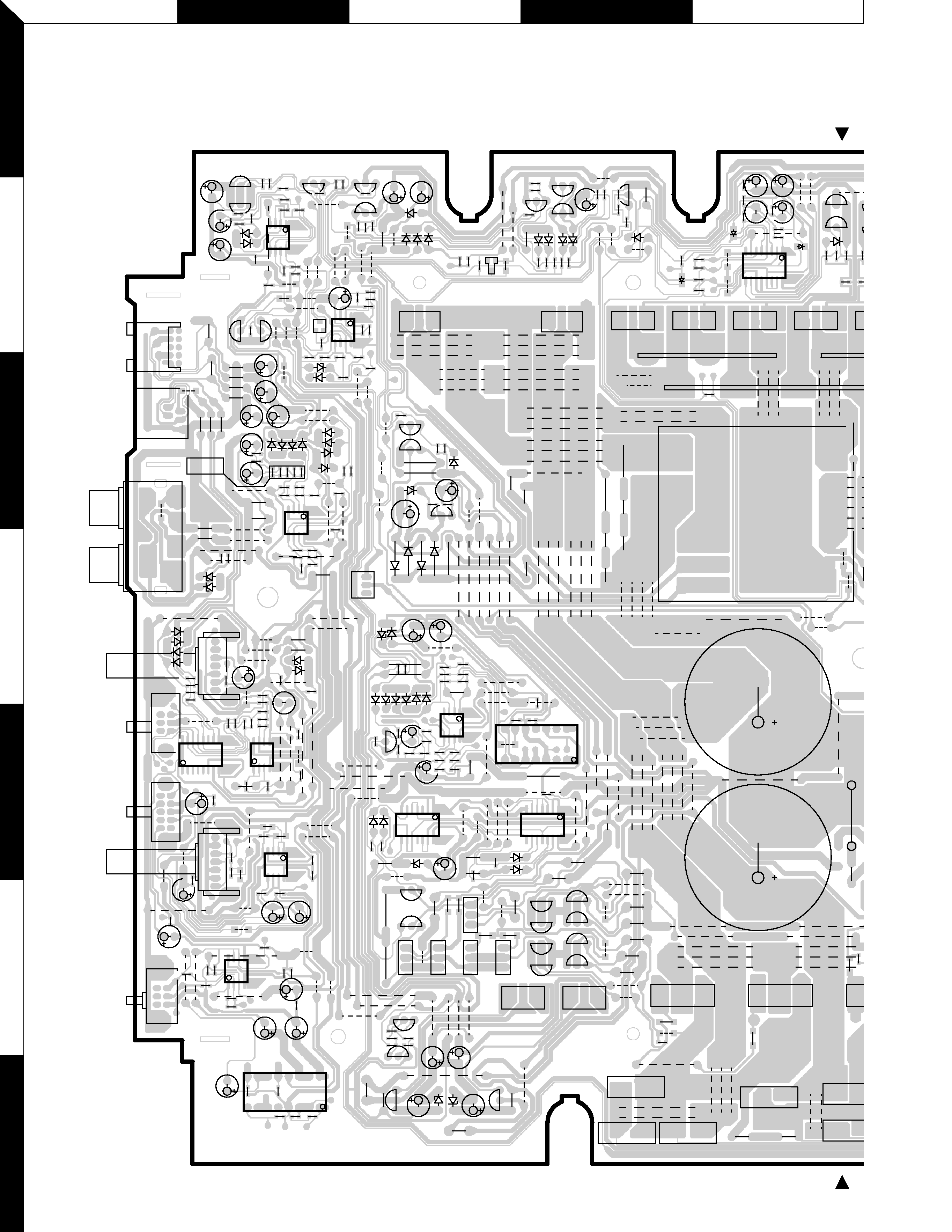 PC BOARD (FOIL SIDE VIEW)
AUDIO UNIT X09-5480-1x A/2 (J74-1502-11)
---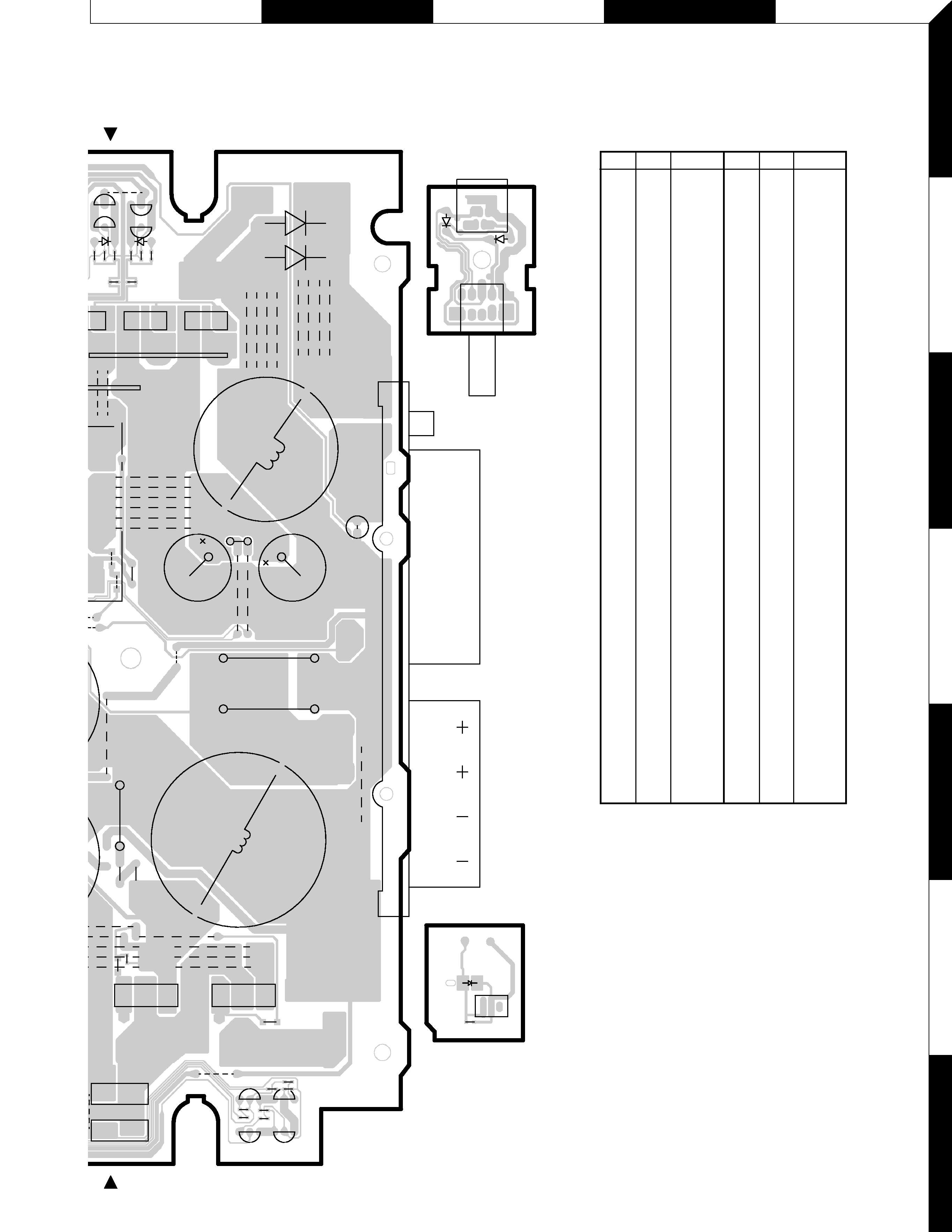 Refer to the schematic diagram for the values
of resistors and capacitors.
---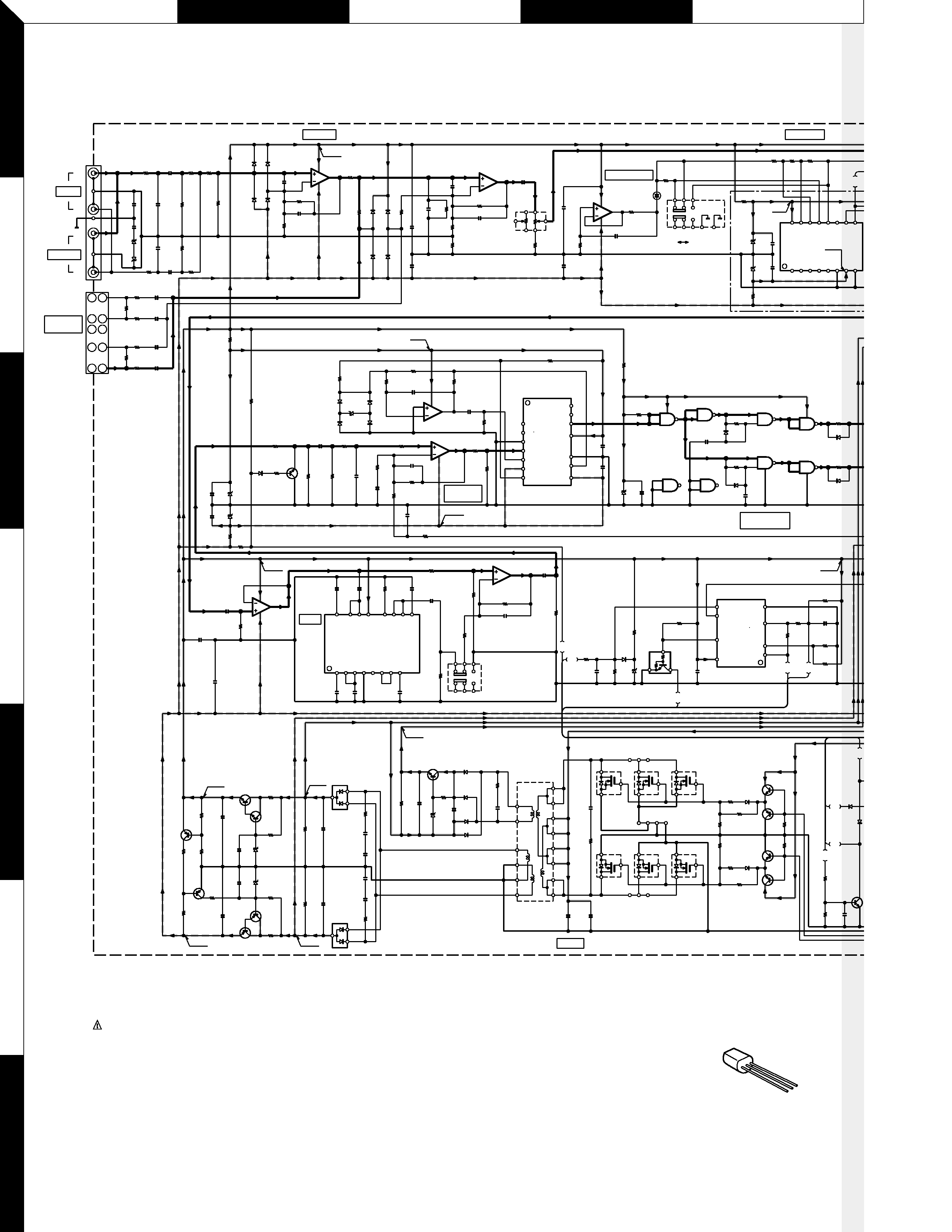 CAUTION : For continued safety, replace safety critical components only
with manufacturer's recommended parts (refer to parts list).
Indicates safety critical components. To reduce the risk of electric
shock, leakage-current or resistance measurements shall be carried out
(exposed parts are acceptably insulated from the supply circuit) before
the appliance is returned to the customer.
· DC voltages are as measured with a high impedance voltmeter. Values
may vary slightly due to variations between individual instruments or/
---