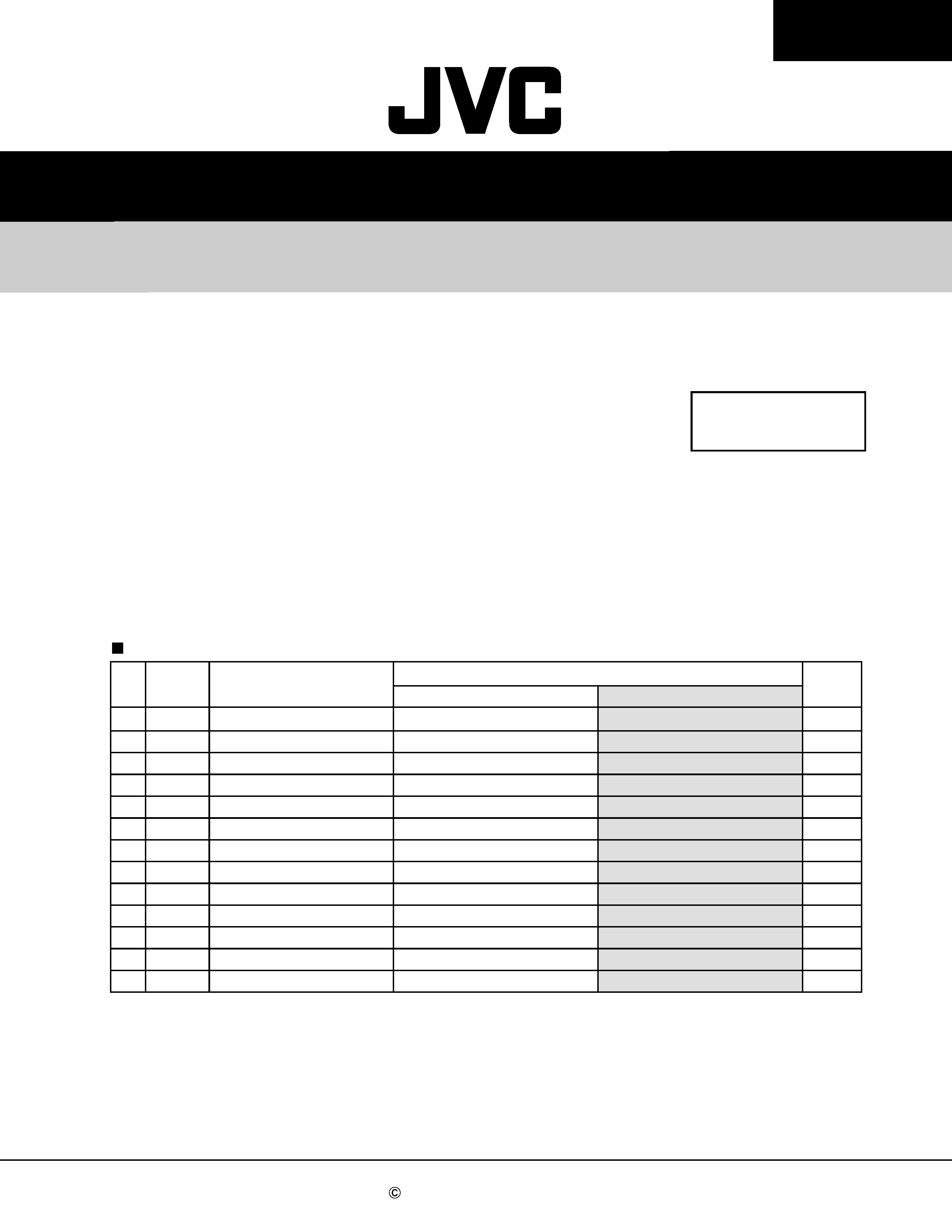 2001 VICTOR COMPANY OF JAPAN, LTD.
This service manual is printed on 100% recycled paper.
A new version was added to XV-M556TN. The added version is "US".
As for this service manual, only the difference point of
"XV-M557GD for ver.UB" and "XV-M556TN for ver.US" is published.
Therefore, please already refer to the issued service manual
(XV-M557GD for ver.UB issue No.20791) for other items.
Parts list (General assembly)
---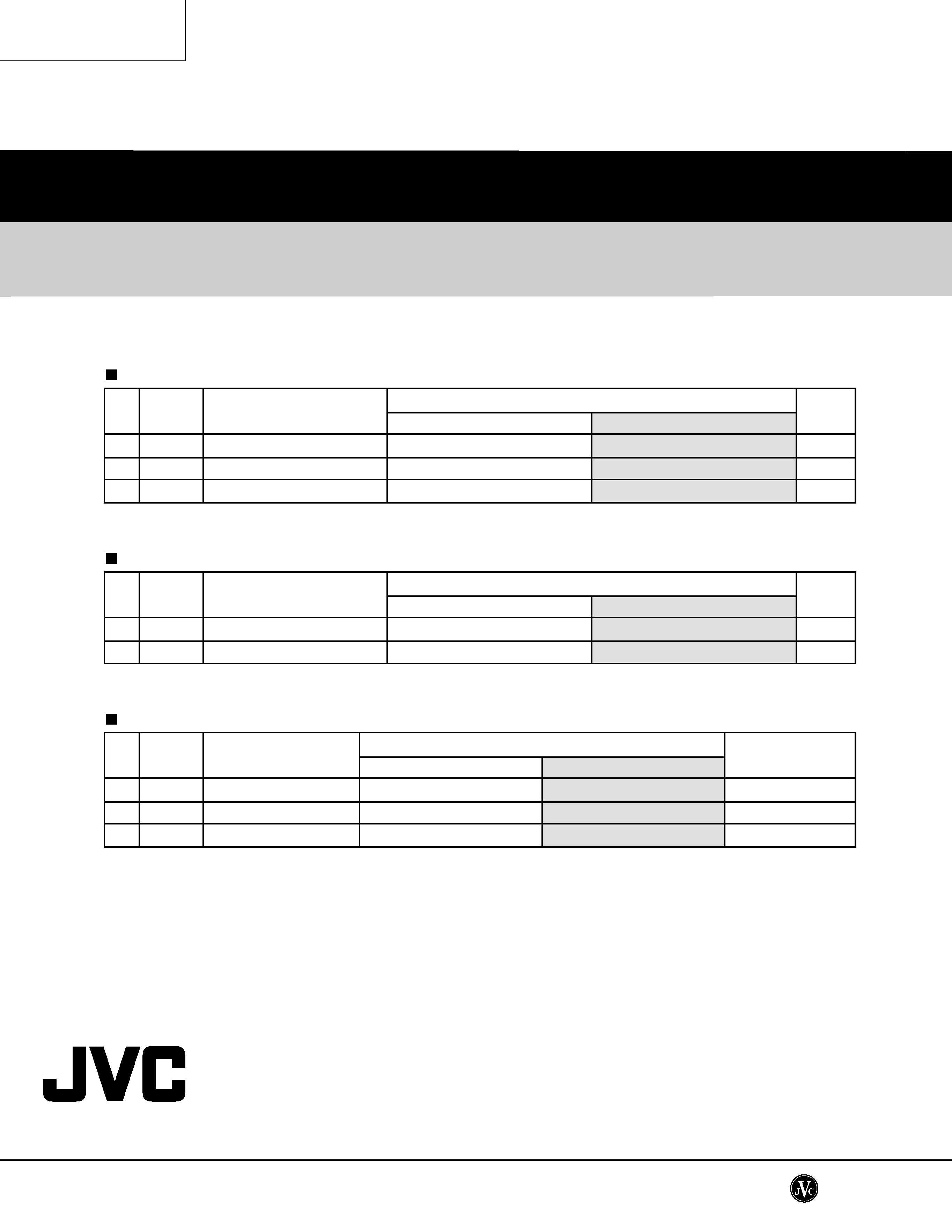 VICTOR COMPANY OF JAPAN, LIMITED
OPTICAL DISC BUSINESS DIV. PERSONAL & MOBILE NETWORK BUSINESS UNIT
AV & MULTIMEDIA COMPANY 1644, Shimotsuruma, Yamato, Kanagawa 242-8514, Japan
Electrical parts list (Traverse mechanism control board section)
---