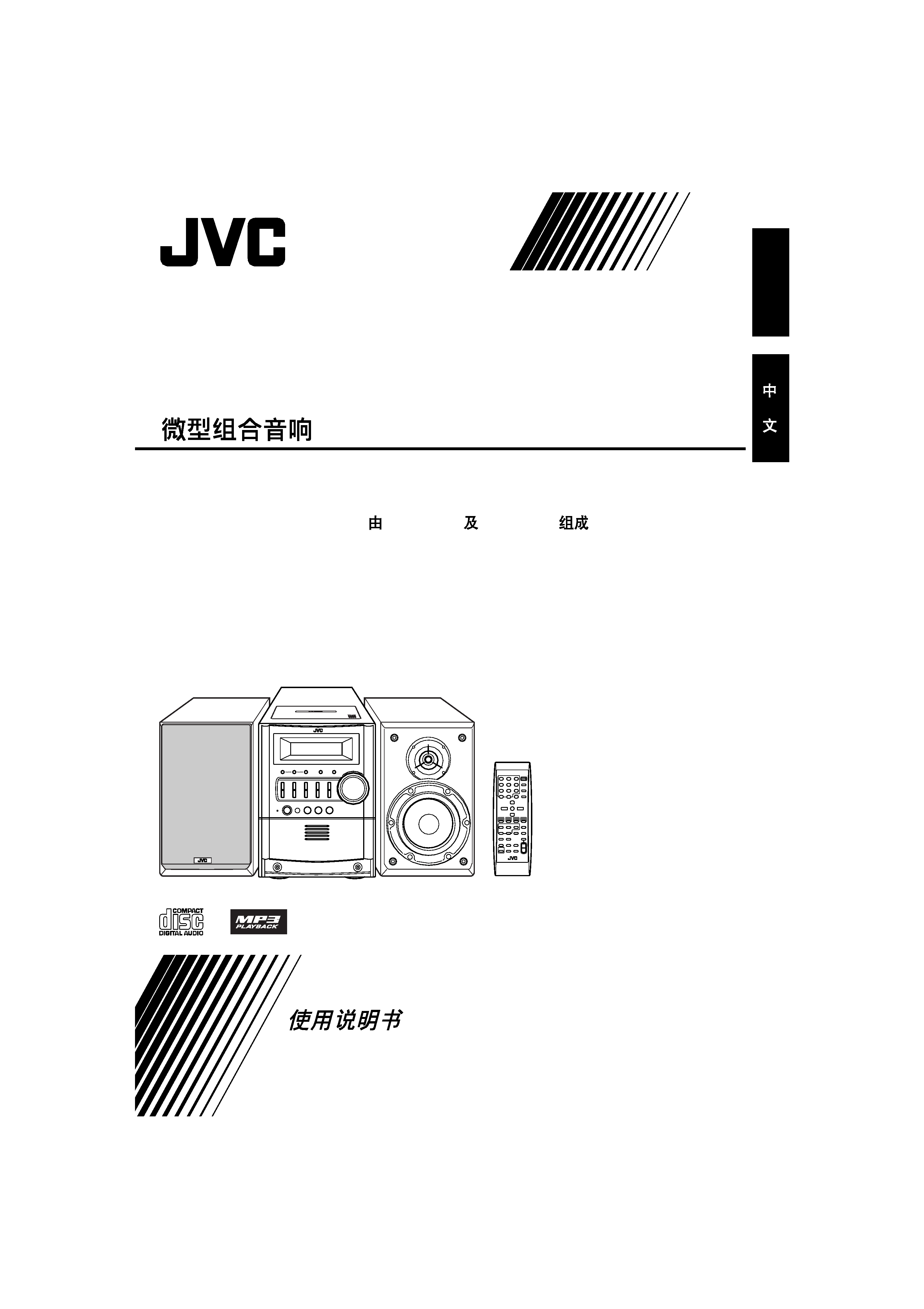 --Consists of CA-UXG5 and SP-UXG5
Cover[US].fm Page 1 Thursday, May 12, 2005 6:37 PM
---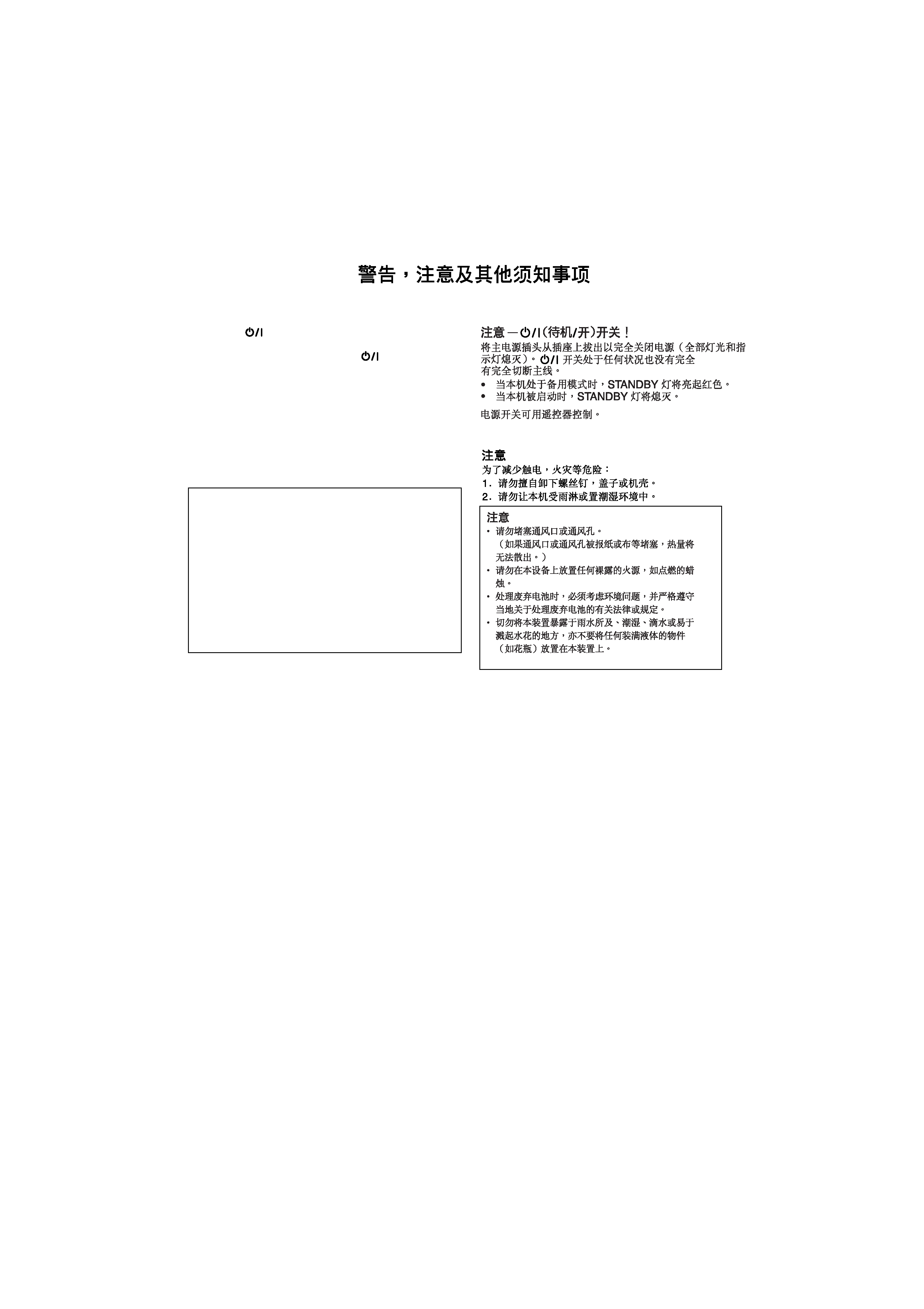 Warnings, Cautions and Others
Disconnect the mains plug to shut the power off completely
(all lamps and indications go off). The
position does not disconnect the mains line.
· When the unit is on standby, the STANDBY lamp lights in red.
· When the unit is turned on, the STANDBY lamp goes off.
The power can be remote controlled.
To reduce the risk of electrical shocks, fire, etc.:
1. Do not remove screws, covers or cabinet.
2. Do not expose this appliance to rain or moisture.
· Do not block the ventilation openings or holes.
(If the ventilation openings or holes are blocked by a
newspaper or cloth, etc., the heat may not be able to get
· Do not place any naked flame sources, such as lighted
candles, on the apparatus.
· When discarding batteries, environmental problems must
be considered and local rules or laws governing the
disposal of these batteries must be followed strictly.
· Do not expose this apparatus to rain, moisture, dripping or
splashing and that no objects filled with liquids, such as
vases, shall be placed on the apparatus.
UX-G5_Safty[US].fm Page 1 Monday, May 16, 2005 1:46 PM
---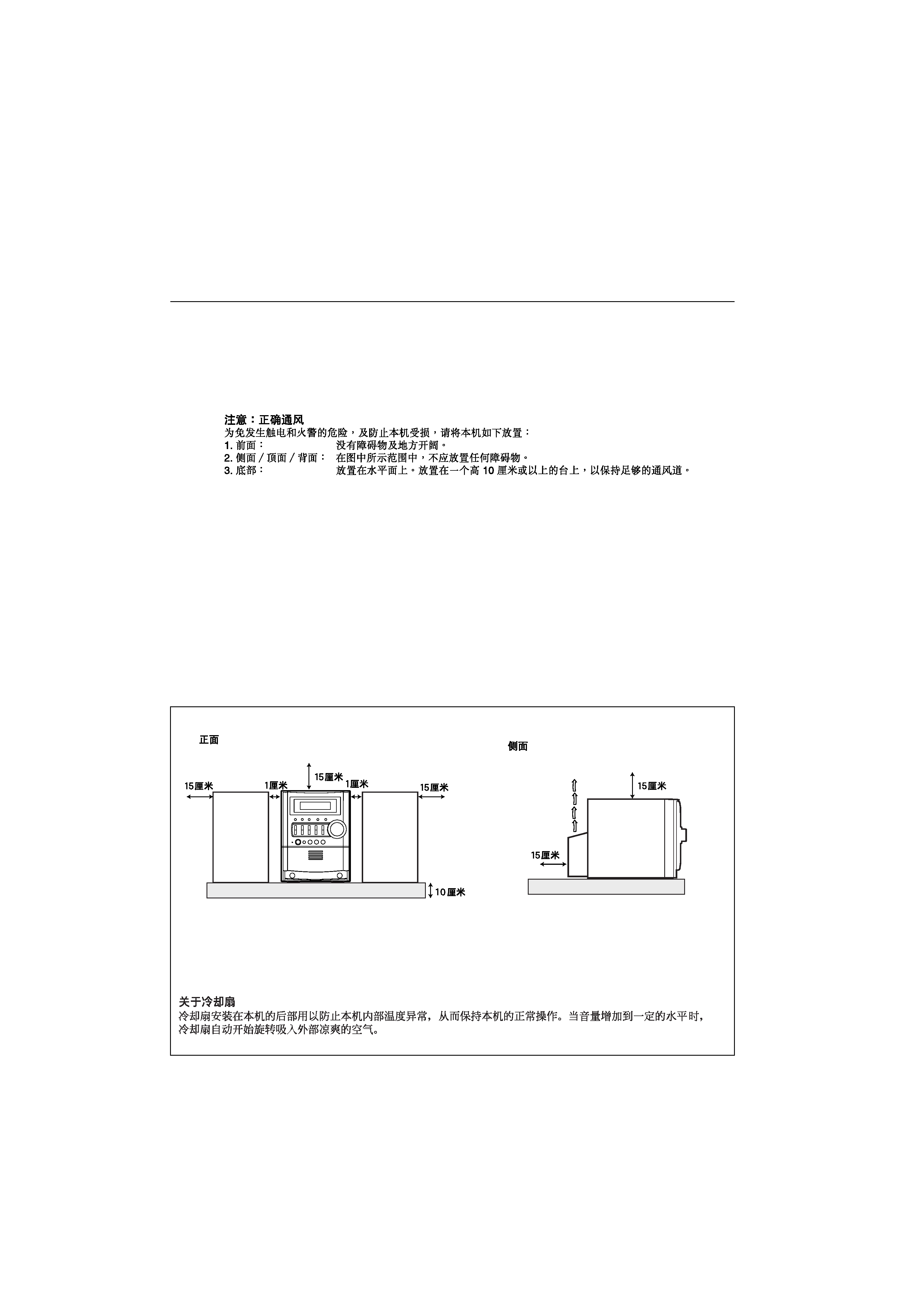 Caution: Proper Ventilation
To avoid risk of electric shock and fire, and to prevent damage, locate the apparatus as follows:
No obstructions and open spacing.
2. Sides/ Top/ Back: No obstructions should be placed in the areas shown by the dimensions below.
Place on the level surface. Maintain an adequate air path for ventilation by placing
on a stand with a height of 10 cm or more.
A cooling fan is mounted on the rear panel of the unit to prevent abnormal temperature inside the unit, thus
assuming normal operation of the unit. The cooling fan automaically starts rotating to intake external cool air
when the volume is increased up to more than a certain level.
UX-G5_Safty[US].fm Page 2 Monday, May 16, 2005 1:46 PM
---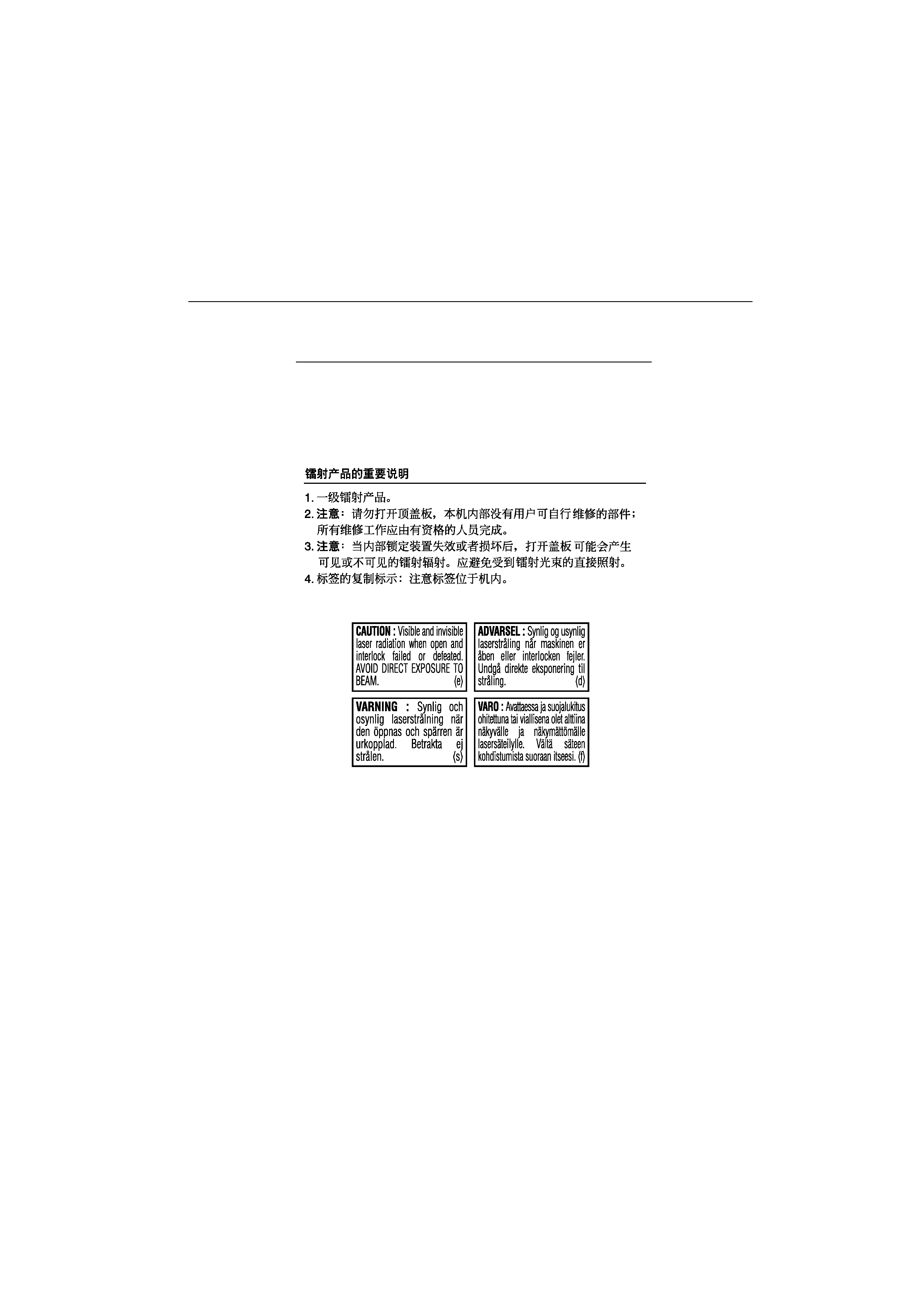 IMPORTANT FOR LASER PRODUCTS
2. CAUTION: Do not open the top cover. There are no user serviceable parts
inside the Unit; leave all servicing to qualified service personnel.
3. CAUTION: Visible and invisible laser radiation when open and interlock
failed or defeated. Avoid direct exposure to beam.
4. REPRODUCTION OF LABEL: CAUTION LABEL, PLACED INSIDE UNIT.
UX-G5_Safty[US].fm Page 3 Monday, May 16, 2005 1:46 PM
---

Introduction .....................................................2
Precautions...................................................................... 2
How to Read This Manual.............................................. 2
Getting Started ................................................3
Step 1: Unpack................................................................ 3
Step 2: Prepare the Remote Control ............................... 3
Step 3: Hook Up ............................................................. 4
Before Operating the System .........................7
Daily Operations--Playback ..........................8
Listening to the Radio..................................................... 9
Playing Back a Disc...................................................... 10
Playing Back a Tape ..................................................... 12
Playing Back Other Equipment .................................... 12
--Sound & Other Adjustments ................13
Adjusting the Volume................................................... 13
Adjusting the Sound ..................................................... 13
Changing the Display Brightness--DIMMER............. 14
Setting the Clock .......................................................... 14
Turning Off the Power Automatically.......................... 14
Advanced Disc Operations ...........................15
Programming the Playing Order--Program Play ......... 15
Playing at Random--Random Play .............................. 16
Playing Repeatedly--Repeat Play................................ 17
Prohibiting Disc Ejection--Child Lock ....................... 17
Advanced Tape Operations ..........................18
Recording on a Tape..................................................... 18
Synchronized Disc Recording ...................................... 19
Timer Operations ..........................................20
Setting the Timer .......................................................... 20
Additional Information ................................22
Learning More about This System ............................... 22
Troubleshooting............................................................ 24
Maintenance.................................................................. 25
Specifications................................................................ 25
Parts Index .................................................................... 26
UX-G5[US].book Page 1 Monday, May 16, 2005 4:17 PM
---