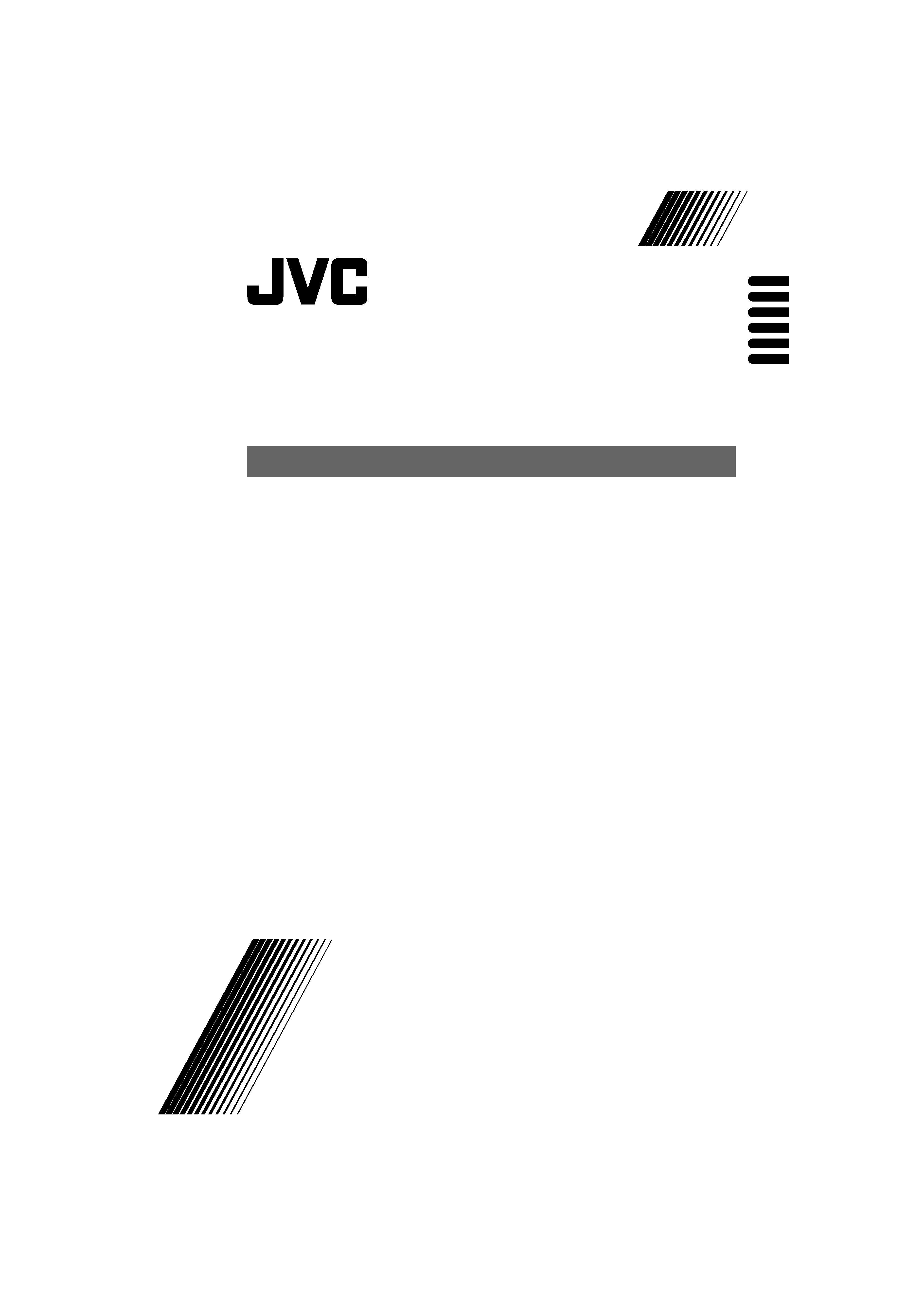 DISPOSITIF D'INSTALLATION MURALE
UNIDAD PARA MONTAJE MURAL
UNITÀ DI MONTAGGIO A PARETE
---

Thank you for purchasing this Wall Mounting Unit.
We recommend that you read this manual thoroughly before use in order to familiarize yourself with this unit.
Please store this manual inasafe placeafterreading it.
Mounting a plasma/LCD display television requires specific technical knowledge. Do not attempt to mount the
Please be aware that screw holes and anchor bolts will remain in the wall surface if the Wall Mounting Unit is
removed after having been mounted to the wall.
Long-term use of the plasma/LCD display may result in discoloration of the wall surface due to heat/air emitted
For Assembly By Authorized Service Personnel Only
Consult authorized service personnel for the installation of this unit. Installation
instructions must be followed precisely in order to prevent accidents. We are
selling this product with the understanding that it will be assembled and installed
by properly trained and qualified service personnel.
We are not liable for any damage caused by faulty assembly,
faulty wall mounting, insecure wall mounting, misuse,
alterations, or natural disasters.
Incomplete or inadequate mounting of this unit to the wall may cause it to fall
down, resulting in potentially fatal accidents.
Please consult authorizedservice personnel for the installation of this unit.
---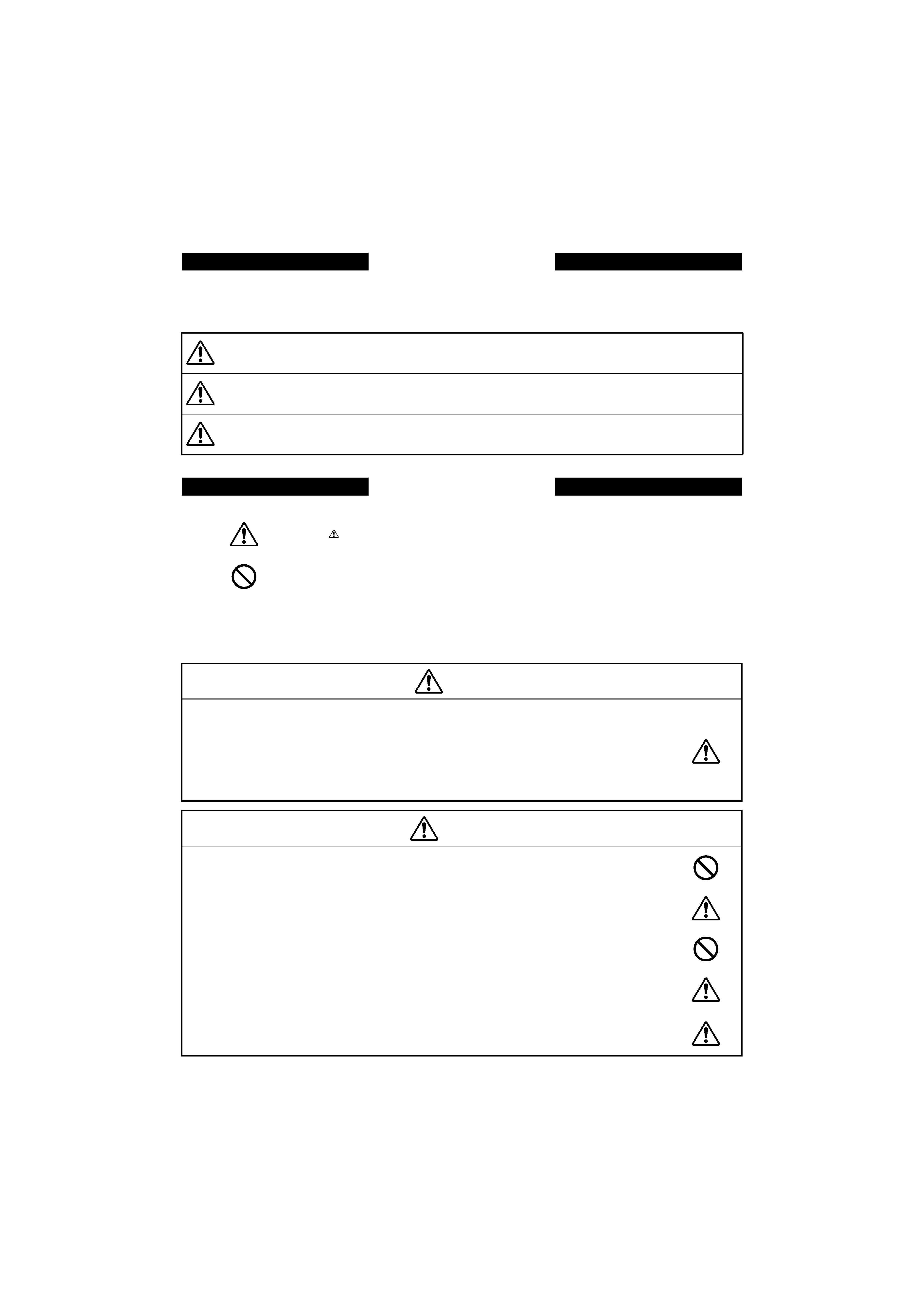 The following section describes the symbols used in this manual. Read this section prior to using the product for correct usage.
The following items contain information for your safety. Follow these precautions precisely.
Warning and Caution are defined as follows:
Assembly and Mounting Warnings
Improper handling in disregard of these notices may result in danger of death or bodily
Warning
Improper handling in disregard of these notices may result in bodily injury and even
Mishandling of the unit in disregard of these notices may result in bodily injury or damage
indicates caution (including warning or danger).
indicates a prohibition, with the specific action indicated either in the circle itself (the
symbol at left means "Do Not Disassemble"), or in the accompanying text.
Consult authorized service personnel for the installation and attachment of this
unit to the wall. Improper assembly or installation may cause the unit to fall when it is mounted,
which may result in fatal accidents. To prevent this happening, check the strength of the
materials in the mounting surface, and have at least two persons carry out the installation
in a suitable location. Check the material strength again after mounting as well.
Using display monitors other than those authorized by JVC with the unit may result in damage or
bodily injury due to the display monitor and stand toppling over.
Assemble all bolts, nuts and screws securely. Failure to do so may result in display monitor and
wall mounting falling down, potentially causing damage or bodily injury.
Avoid placing heavy objects on the power cord, as damage to the power cord may result,
causing fire or electric shock.
This unit does not come with anchor bolts for securing it to walls, etc. Be sure you have
materials on hand as appropriate for the mounting location.
This task must be performed by at least two persons when attaching the Plasma/LCD display
to the wall mounting unit.
---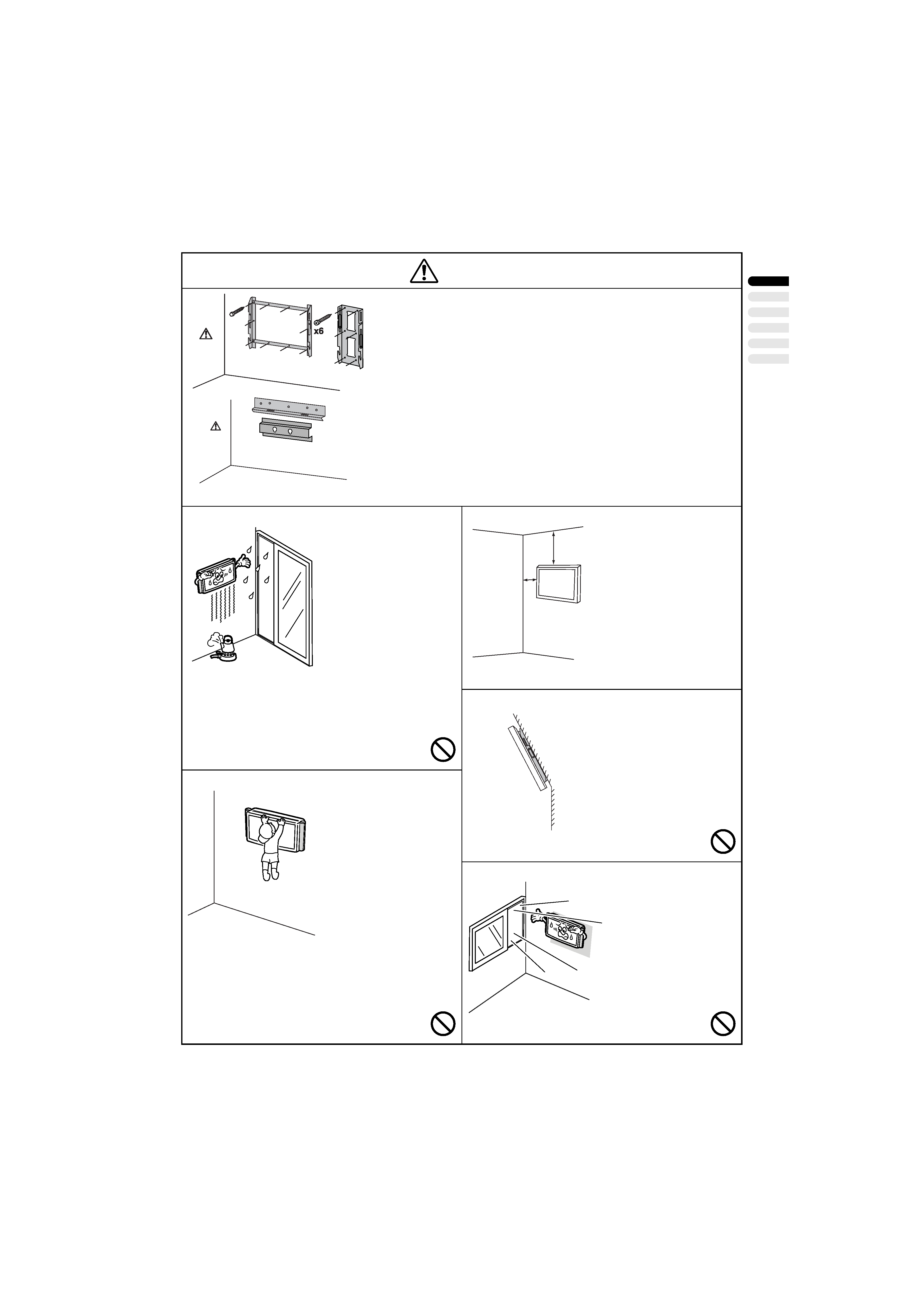 moisture may lead to fire
blower or air inlet of an
Do not install the unit in a
ventilation holes, and be
space around the unit for
Inadequate ventilation may
cause the unit interior to
overheat, leading to fire.
overheat, resulting in fire,
or the unit may fall down,
frequent vibration, impact
or other external forces.
The unit may fall down or
Do not install the unit in a
Do not install the unit in a
direct sunlight or strong
environment can be tiring
The Wall Mounting Unit should be mounted to a wall that can adequately
hold the total weight of the
plasma/LCD display and the Wall Mounting
Unit over a long period of time and which can adequately withstand
earthquakes, conceivable vibrations, and other external forces.
Improper installation may cause the Plasma/LCD display to fall down, resulting
The weight of the unit should be borne by the wall posts or studs, and these
should be reinforced if insufficiently strong. Do not install the Wall Mounting
Unit on walls made of plasterboard or thin plywood. Use the commercially sold
screws best suited for the wall structure and material.
Mounting On Concrete Walls
Use commercially sold wall anchors capable of supporting the weight of the
---

Instructions for using the Wall mounting unit
In order to secure the Plasma/LCD Panel and Wall mounting units correctly, please refer to the attached Location
Consult authorized service personnel for electrical work. Using power cords damaged during
installation (i.e., exposed or severed wiring) may result in fire or electric shock.
Conduct the work with adequate working space. Damage or bodily injury may result from
working under unsuitable conditions.
Avoid mounting this unit in areas where there is electrical wiring or water pipes, as fire or electric
---