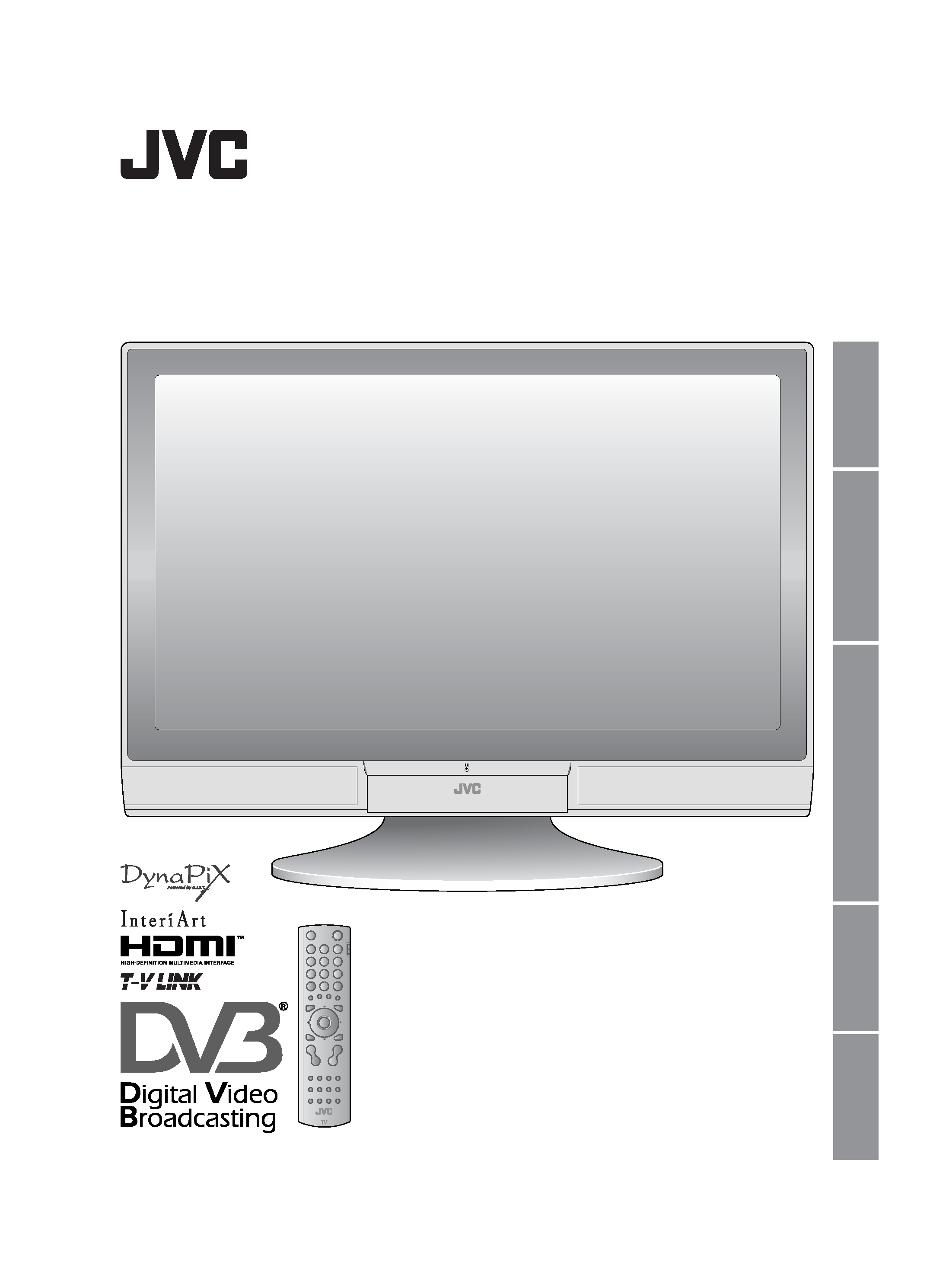 PDP COLOUR TELEVISION INSTRUCTIONS
Trade Mark of the DVB Digital Video Broadcasting
Project (1991 to 1996) Number : 3481
---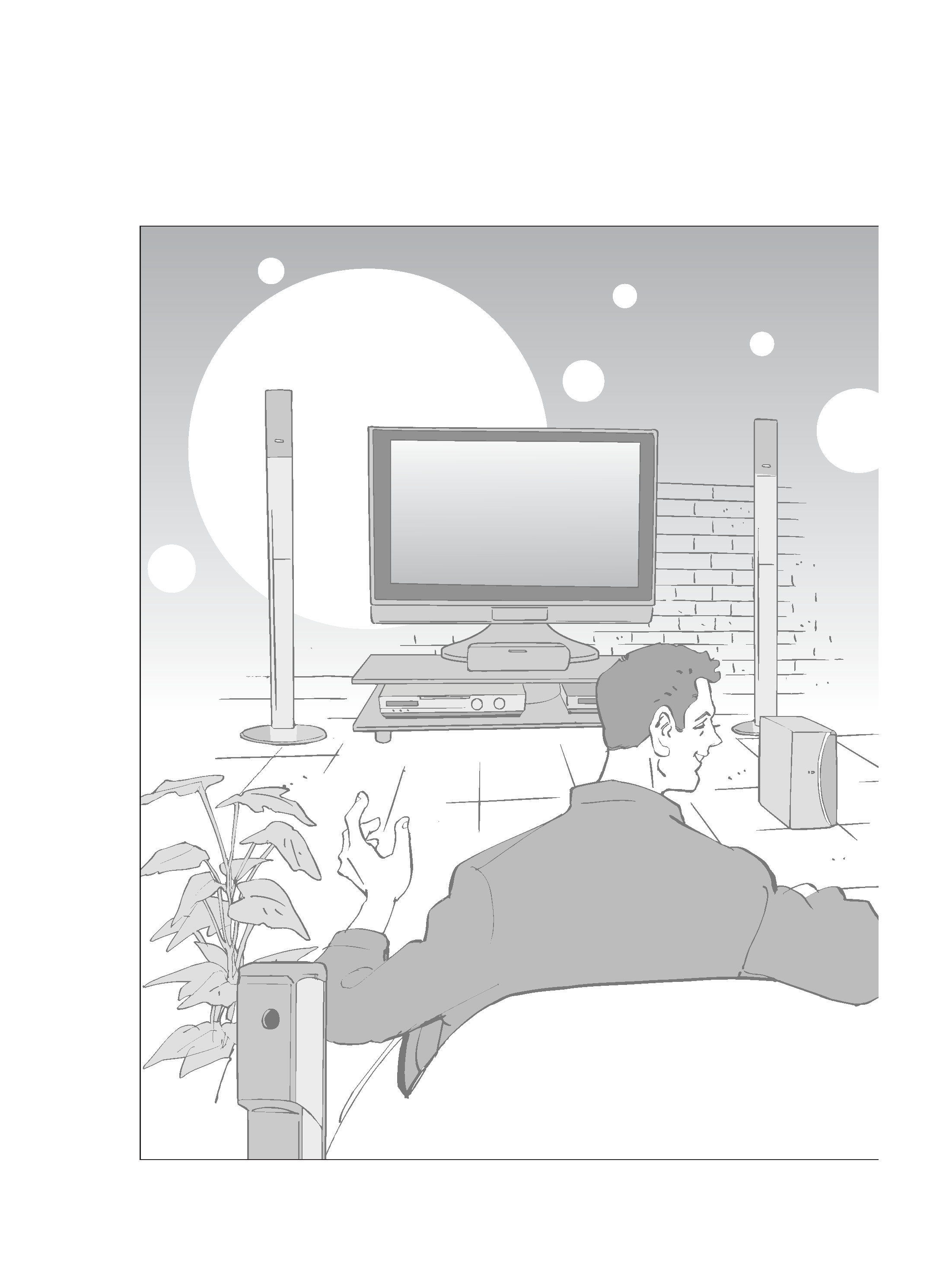 ---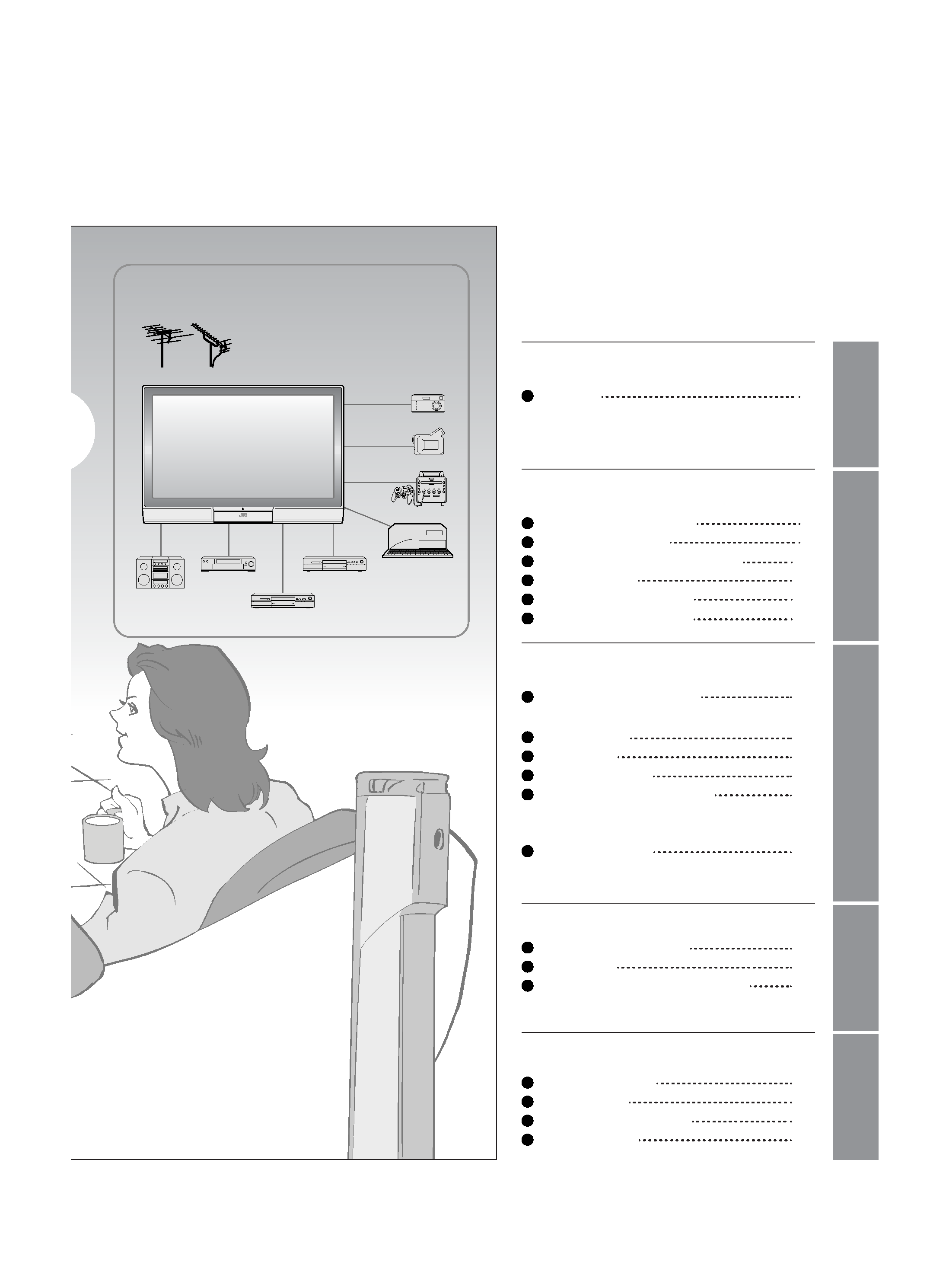 Enjoy rich multi-media with JVC
VHF / UHF / DVB-T broadcasting
Connecting external devices
· TV / Teletext / EPG / Video / Menu
· Multi-picture / Favourite channel
· Sleep timer / Child lock
Try the advanced features
· Reduce noise / Watch a more natural picture
· Set the aspect ratio, etc.
Advanced picture adjustment
ATV : analogue terrestrial broadcasting (VHF / UHF)
DTV : digital terrestrial broadcasting (DVB-T)
---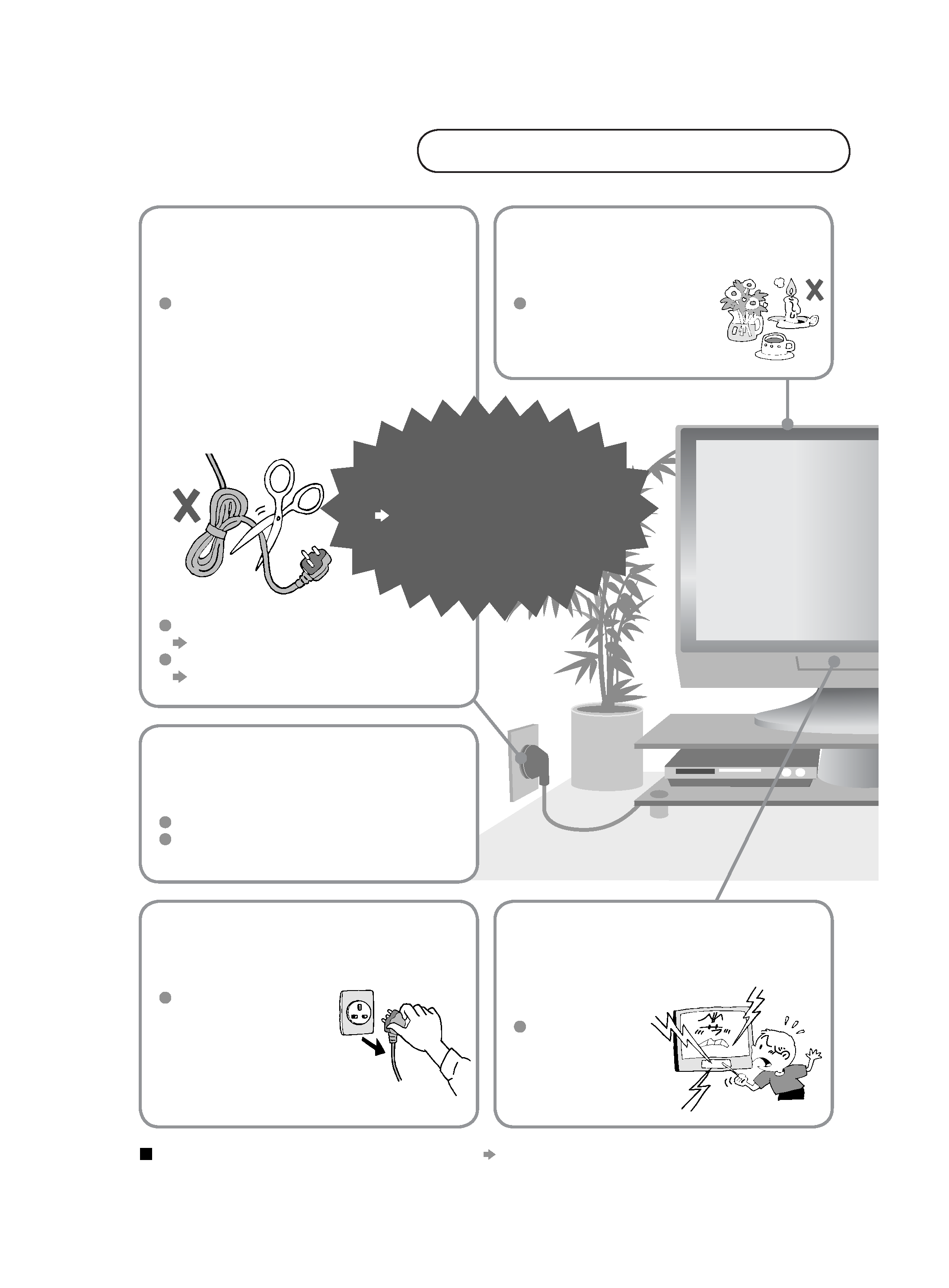 Please follow all the guidelines below
For more details on installation, usage and safety
If the AC plug is not the right shape,
or the power cord is not long enough,
use an appropriate plug adapter
Use only the power cord included.
Connect only to an earthed AC110-240V,
If the problem cannot be solved in
"Troubleshooting" (P. 42), unplug
the power cord and contact
If you have cut or damaged the power cord
"Technical information" (P. 46)
To change the fuse in UK plugs
"Technical information" (P. 46)
---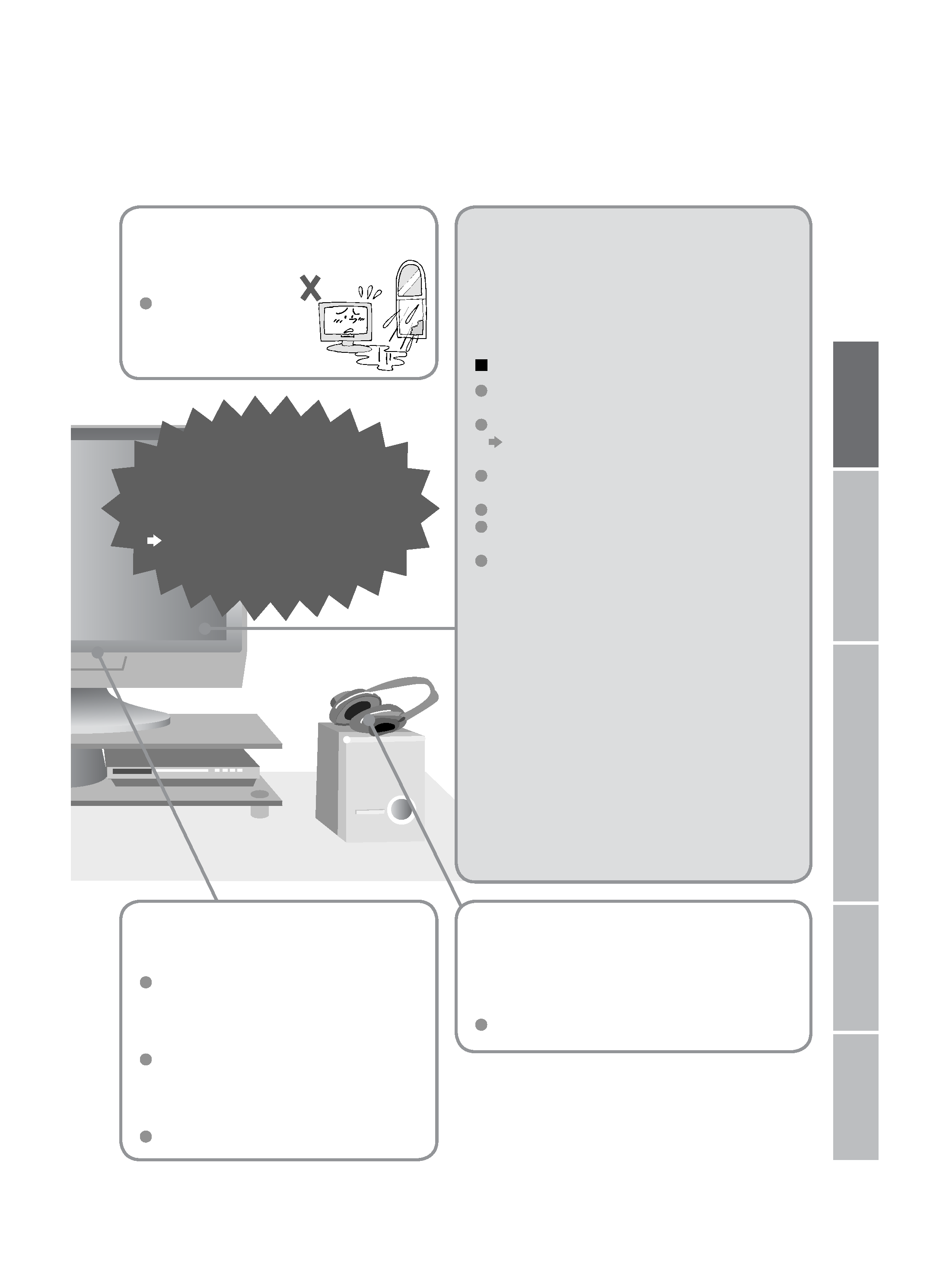 Unplug the power cord and
It causes a part of the image to remain on the
Once burn-in occurs, it will never disappear.
To completely remove a burn-in,
the whole plasma panel must be exchanged
(This is not covered by the warranty.)
Never display PC content or teletext for
Watch TV using the entire screen area.
Set the aspect raito to PANORAMIC
Never view in MULTI-PICTURE (P. 28)
mode for long periods of time.
Set PICTURE SHIFT to SLOW (P. 33).
Set CONTRAST (P. 33) and BRIGHT
(P. 33) to a lower level.
REFRESH (P. 33) may be able to partially
It may cause an electric shock.
It may cause overheating or a fire.
It may damage your hearing.
Use a soft, dry cloth when cleaning.
---