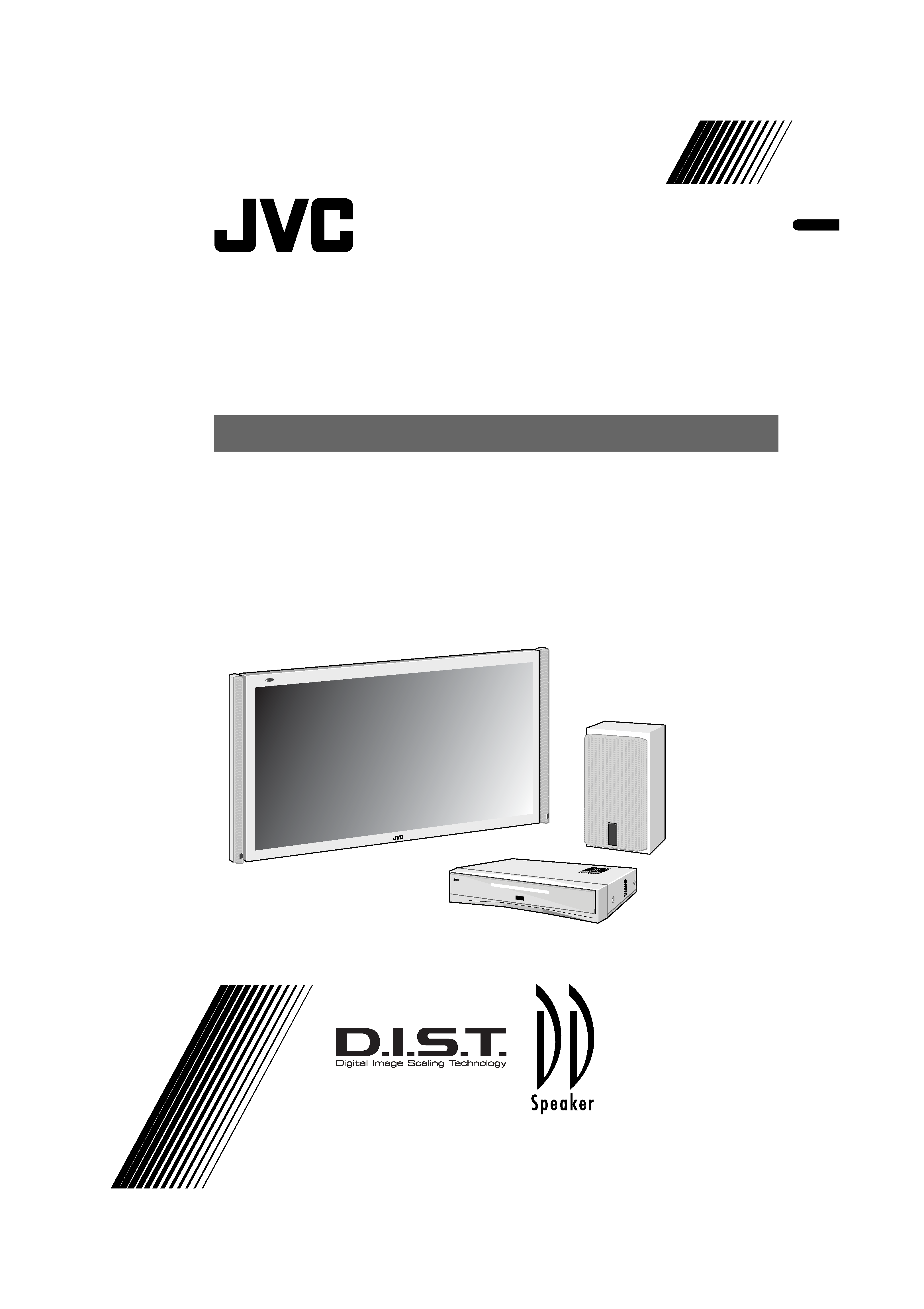 PD-42(ASIA) / LCT1309-001A / All cover
LCT1309-001A_Cover.fm Page 1 Friday, December 13, 2002 9:48 AM
---

PD-42(ASIA) / LCT1309-001A / All cover
PD-42(ASIA) / LCT1309-001A / All cover
LCT1309-001A_Cover.fm Page 2 Friday, December 13, 2002 9:48 AM
---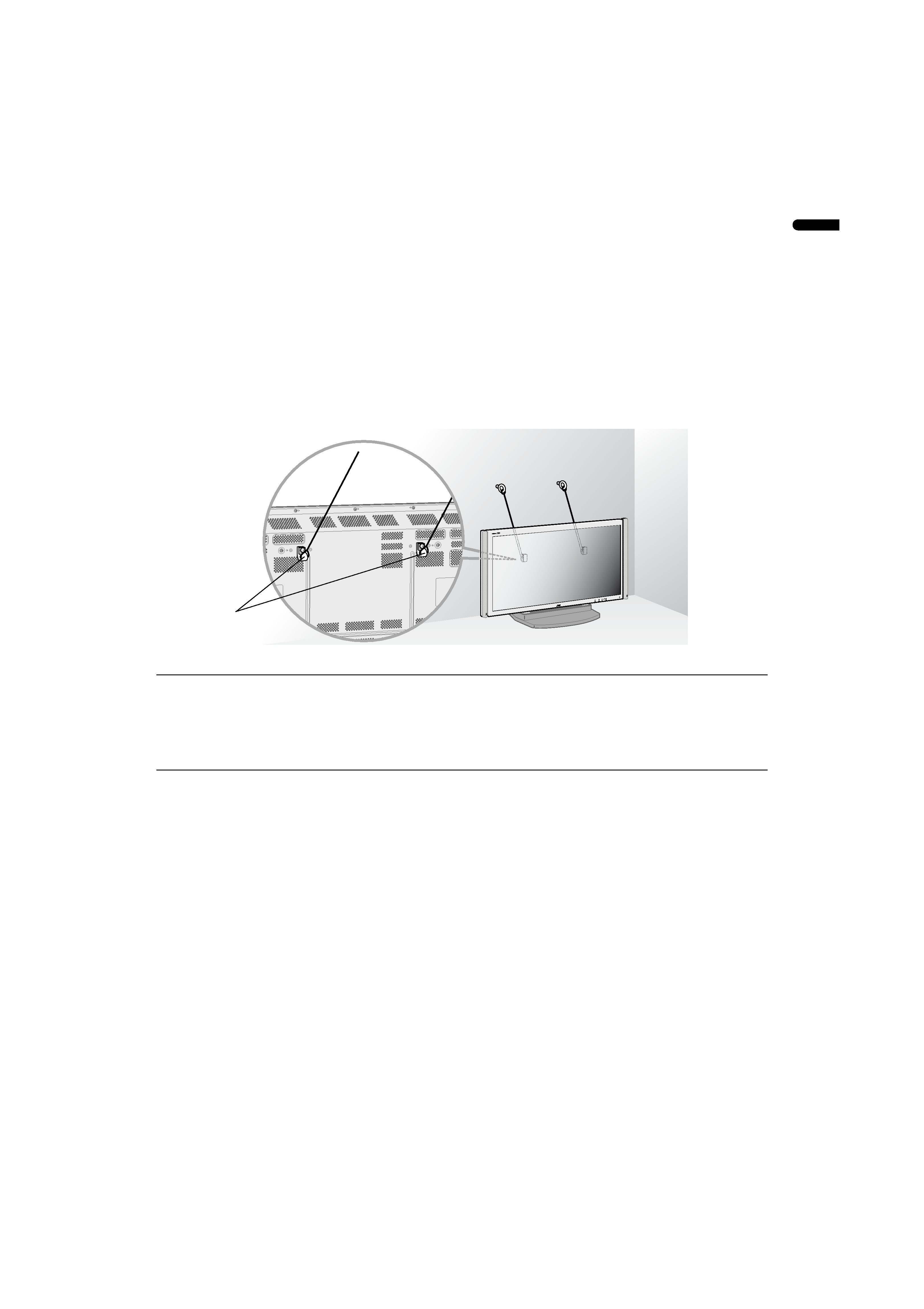 PD-42DX(ASIA)/ LCT1309-001A / English
Thank you for buying this JVC colour television.
To make sure you understand how to use your new TV, please read this manual thoroughly before you begin.
Always use the power cords which are supplied with the TV and receiver.
Some power cords are supplied with this TV. Use the power cord which best suits the area in which you live, and insert it into a correctly
Failure to use the supplied power cord or to insert it into a correctly earthed outlet may result in electric shocks.
To ensure safety in an emergency such as an earthquake, and to prevent accidents, ensure that measures are taken to prevent the TV
dropping or falling over.
· Use the supplied screws to firmly attach the supplied hooks to the back of the TV, and use commercially available cord to fix the TV
to rigid components such as walls and columns.
WARNING: TO PREVENT FIRE OR SHOCK HAZARD, DO NOT EXPOSE THIS APPLIANCE TO RAIN OR
· Operate only from the power source specified (AC 110­ 240 V,
· Avoid damaging the AC plug and power cord.
· When you are not using this unit for a long period of time, it is
recommended that you disconnect the power cord from the
· The ambient temperature for using this unit is 0° to 40°C (32°
to 104°F). Using the unit outside of this range may lead to it not
working correctly or being broken.
PD-42DX_Eng.book Page 1 Friday, December 13, 2002 9:43 AM
---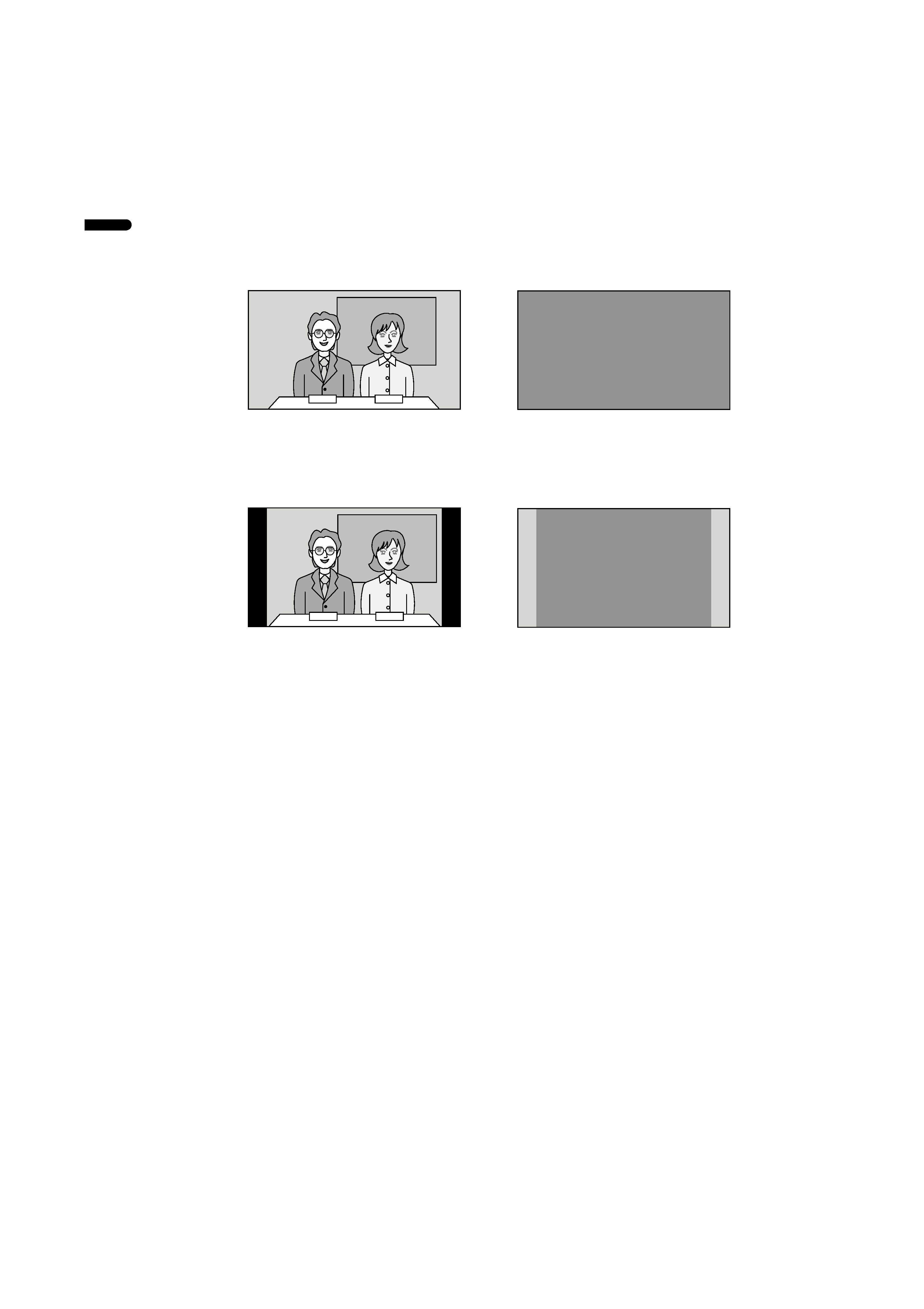 PD-42DX(ASIA)/ LCT1309-001A / English
A characteristic of Plasma Display Panels (PDPs) is that displaying the same image for a long time causes a part of the image to stay
on the screen (this is called phosphor burn-in).
Avoid burn-in as follows.
Do not display static images or characters for long periods of time.
· Reduce CONTRAST and BRIGHT on the PICTURE SETTING menu (page 24) when viewing.
Do not view for long periods of time in the REGULAR mode (page 17).
Screen size is normally chosen to ensure that the picture is displayed on the entire screen. After viewing in the REGULAR mode in
which black bands may occur at the left and right of the screen, it is recommended to change to the PANORAMIC mode to display
the picture on the entire screen.
Do not view for long periods of time using the PIP function (page 19) or MULTI-PICTURE function (page 20).
If burn-in occurs, try the SNOW NOISE function (page 32). If burn-in is minimal it may gradually become less noticeable.
Note: Once burn-in occurs it will never disappear completely.
While an image is displayed
While an image is displayed
PD-42DX_Eng.book Page 2 Friday, December 13, 2002 9:43 AM
---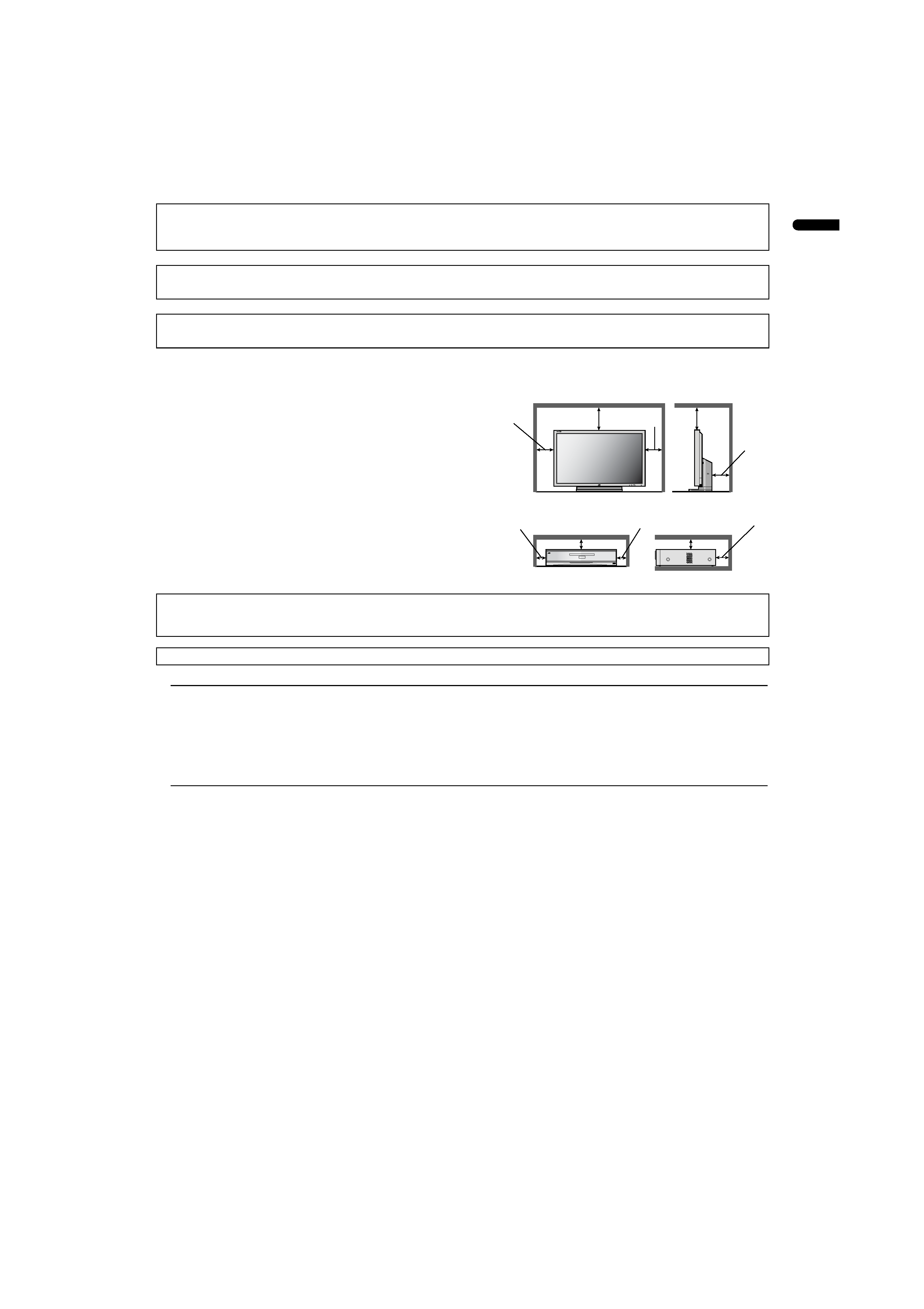 PD-42DX(ASIA)/ LCT1309-001A / English
Avoid improper installation and never position the unit where good ventilation is impossible.
When installing this TV, distance recommendations must be maintained between the set and the wall, as well as inside a tightly enclosed
area or piece of furniture.
Keep to the minimum distance guidelines shown for safe operation.
Failure to take the following precautions may cause
damage to the television or remote control.
DO NOT block the TV's ventilation openings or holes.
(If the ventilation openings or holes are blocked by a newspaper or
cloth, etc., the heat may not be able to get out.)
DO NOT place anything on top of the TV.
(such as cosmetics or medicines, flower vases, potted plants, cups, etc.)
DO NOT allow objects or liquid into the cabinet openings.
(If water or liquid is allowed to enter this equipment, fire or electric
DO NOT place any naked flame sources, such as lighted candles, on
To start the D.I.S.T. demonstration:
Press the a button to display the MENU (main menu). Then press the yellow button.
A picture split in two (D.I.S.T. turned on and D.I.S.T. turned off) will appear on the screen.
To quit the D.I.S.T. demonstration:
Press the yellow button, b button, P p buttons or any of the number buttons.
PDPs use collections of fine pixels to display images. While there is no problem with more than 99.99% of these pixels, please
understand that a very small number of pixels may not light or may light all the time.
Do not install the TV near electronic equipment that is susceptible to electromagnetic waves
It may cause interference in images, sound, etc. In particular, keep video equipment away from this product.
Effect on infrared devices
There may be interference while using infrared devices such as infrared cordless headphones.
The surface of the TV screen is easily damaged. Be very careful with it when handling the TV.
Should the TV screen become soiled, wipe it with a soft dry cloth. Never rub it forcefully.
Never use any cleaner or detergent on it.
If there is a fault, unplug the unit and call a service technician. Do not attempt to repair it yourself or remove the rear cover.
PD-42DX_Eng.book Page 3 Friday, December 13, 2002 9:43 AM
---