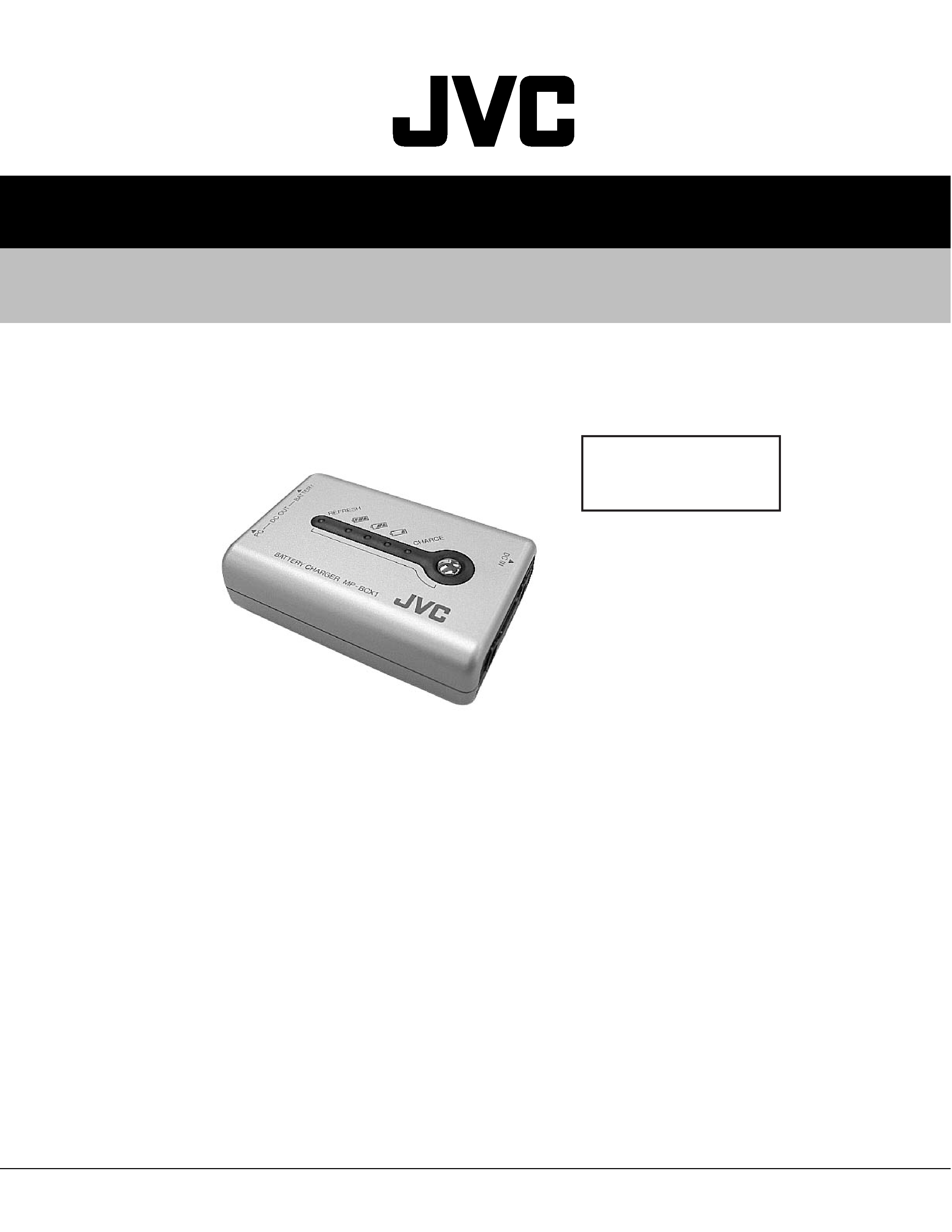 COPYRIGHT © 2003 VICTOR COMPANY OF JAPAN, LTD.
DE ------------------ German
GB ----------------------- U.K.
---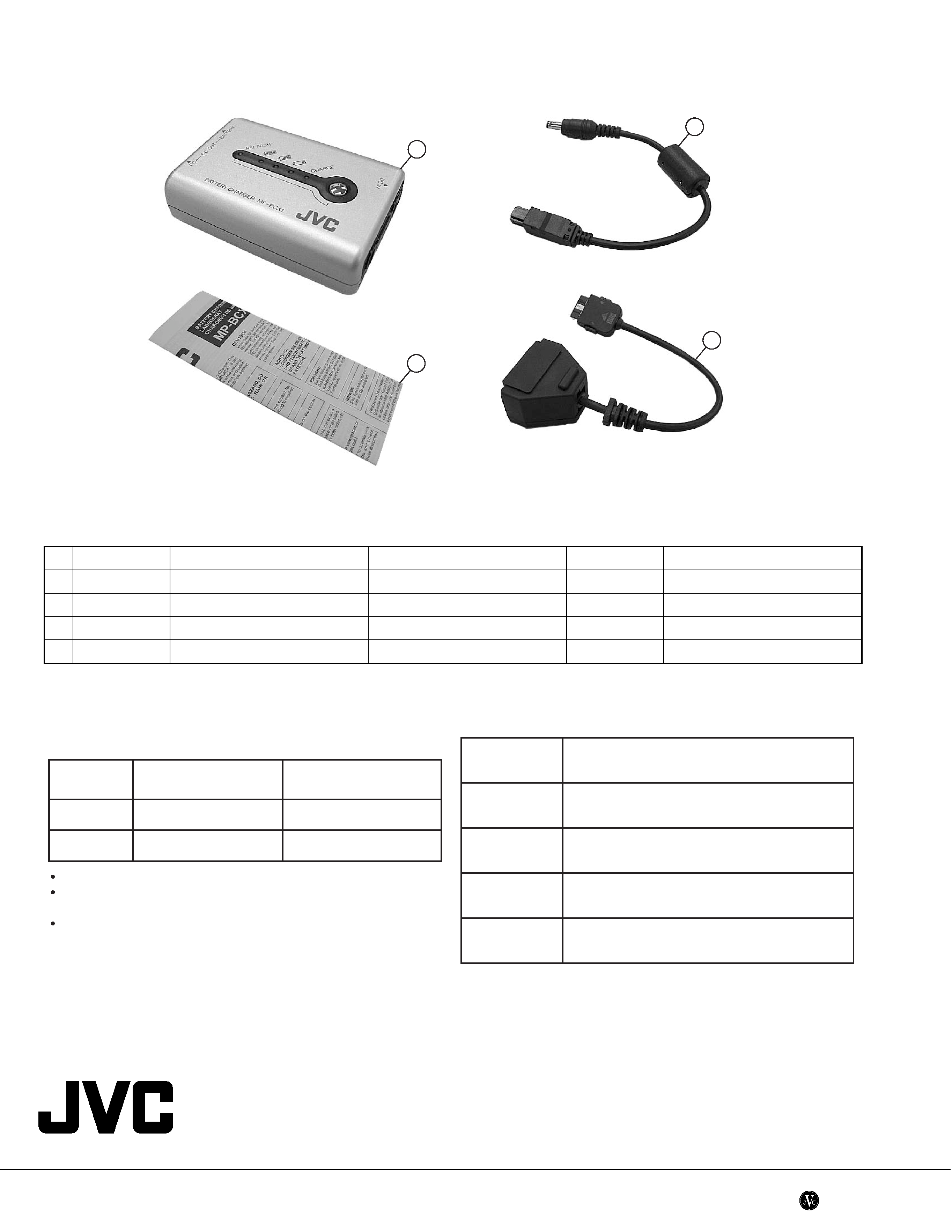 AV & MULTIMEDIA COMPANY MOBILE IT CATEGORY 1644, Shimotsuruma, Yamato, Kanagawa 242-8514, Japan
VICTOR COMPANY OF JAPAN, LIMITED
When charged at temperatures between 20ºC and 25ºC.
When charging Battery Packs after a long storage period,
charging time will be longer than the time indicated above.
If the DC cord of the AC adaptor is left disconnected while the
battery charger and the battery pack are connected, the
charged battery pack starts discharging. Keep it in mind.
(Battery connection only)
(When charging 10ºC - 35ºC)
---