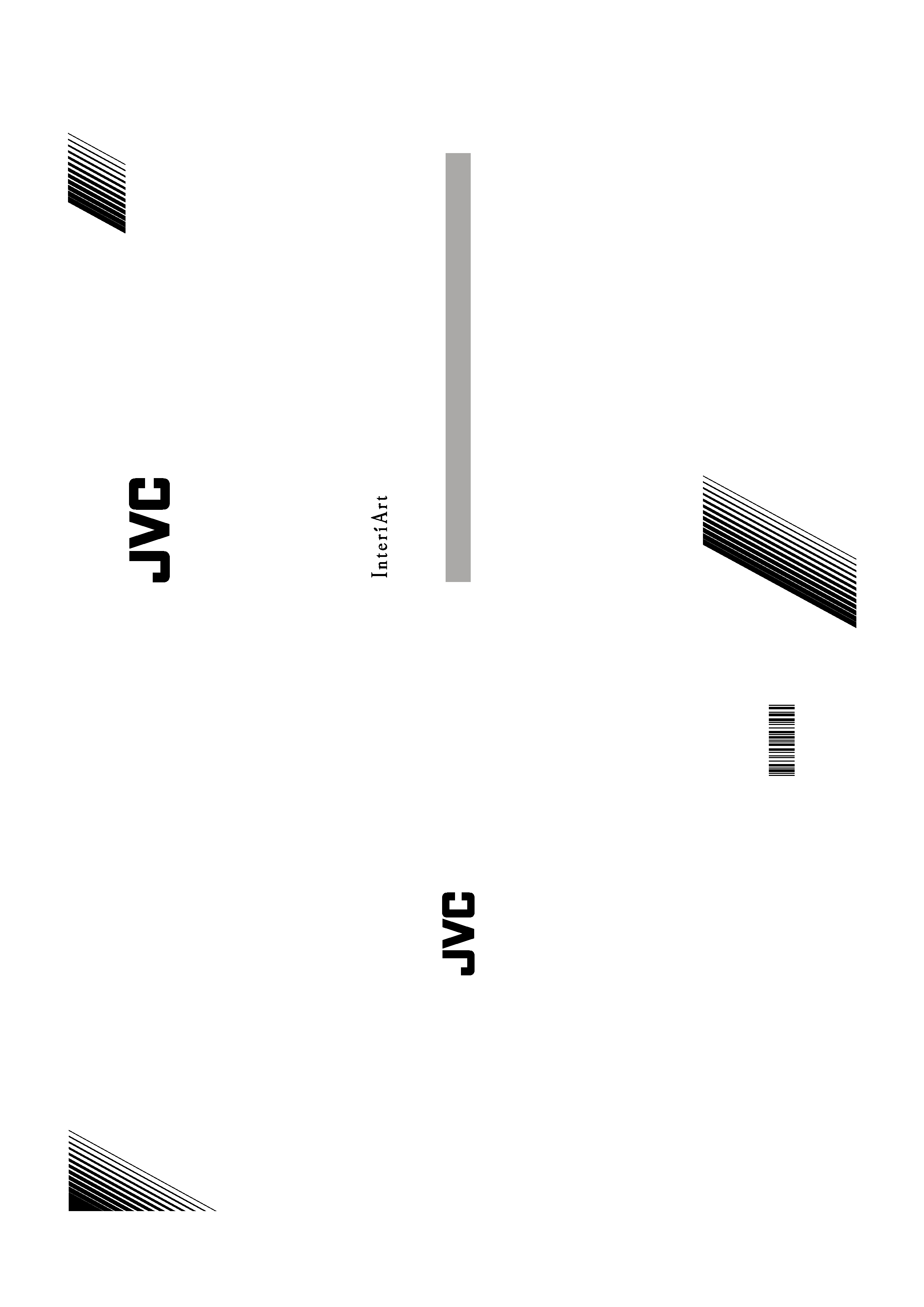 ©2004 VICTOR COMPANY OF JAPAN, LIMITED
D:\Aldus Page Maker Onemli\IB-NEW\JVC\Ak-45\2835 (16-9)\3D-(AV28-GT20U)\COVER PAGE-2835-AK45-1512UK-16-9-(AV-28GT20U)-50053856.cdr
---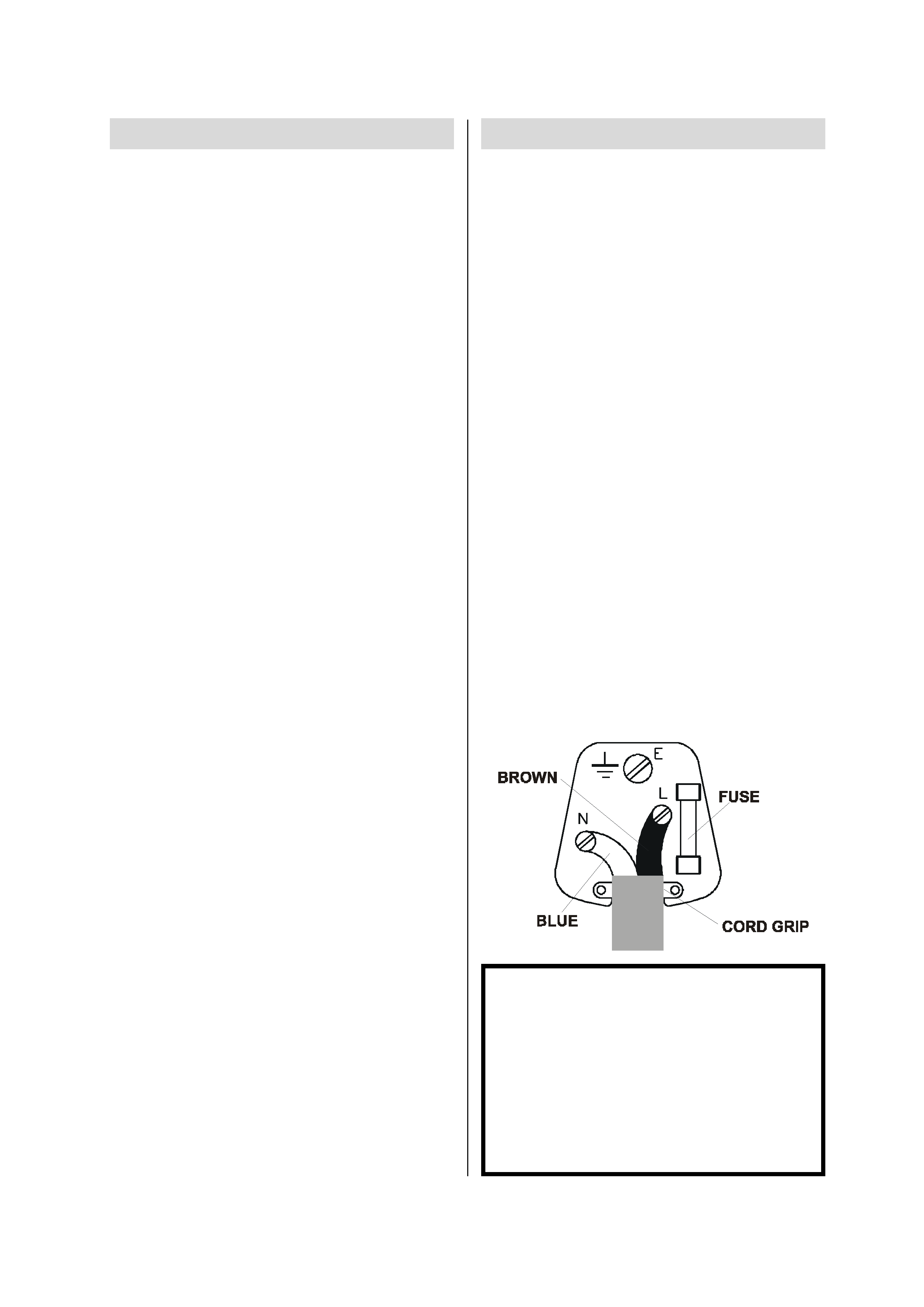 Important Instruction .............................. 1
How to remove the stand ........................ 2
Important Information ............................. 3
TV Control Buttons and Terminals ......... 4
Remote Control Buttons .......................... 6
Preparation .............................................. 7
Safety Precautions .................................. 7
Before Switching On Your TV ................. 9
Switching The TV ON/OFF ....................... 9
Operating The TV ................................... 10
Other Features ....................................... 18
Teletext................................................... 21
Connect Peripheral Equipment ............ 22
Antenna Connections ............................ 24
PC Input Typical Display Modes ............ 25
PIP Combination Restrictions ............... 25
Tips ......................................................... 26
Specifications ........................................ 27
TO PREVENT ELECTRIC SHOCK DISCONNECT
FROM THE MAINS BEFORE REMOVING COVER.
NO USER SERVICEABLE PARTS INSIDE. REFER
SERVICING TO QUALIFIED SERVICE PERSONNEL.
THIS EQUIPMENT MUST BE DISCONNECTED FROM
THE MAINS WHEN NOT IN USE. DO NOT ALLOW
THIS UNIT TO BE EXPOSED TO RAIN OR MOISTURE.
For your own safety read following instruction
carefully before attempting to connect this unit
The wires in this mains lead are coloured in
accordance with the following code :
As the colours of the wires in the mains lead
of this appliance may not correspond with the
coloured markings identifying the terminals
in your plug, proceed as follows:
The wire which is coloured blue must be
connected to the terminal which is marked
with the letter N or coloured black.
The wire which is coloured brown must be
connected to the terminal which is marked
with the letter L or coloured red.
No connection is to be made to the earth
If a 13 Amp (BS 1363) Plug is used a 5 Amp
Fuse must be fitted, or if any other type of Plug
is used a 5 Amp Fuse must be fitted, either in
the Plug of Adaptor, or on the Distribution
01-ENG-3008W-17MB11-1860UK-(LT-30E45SJ)-50059704.p65
---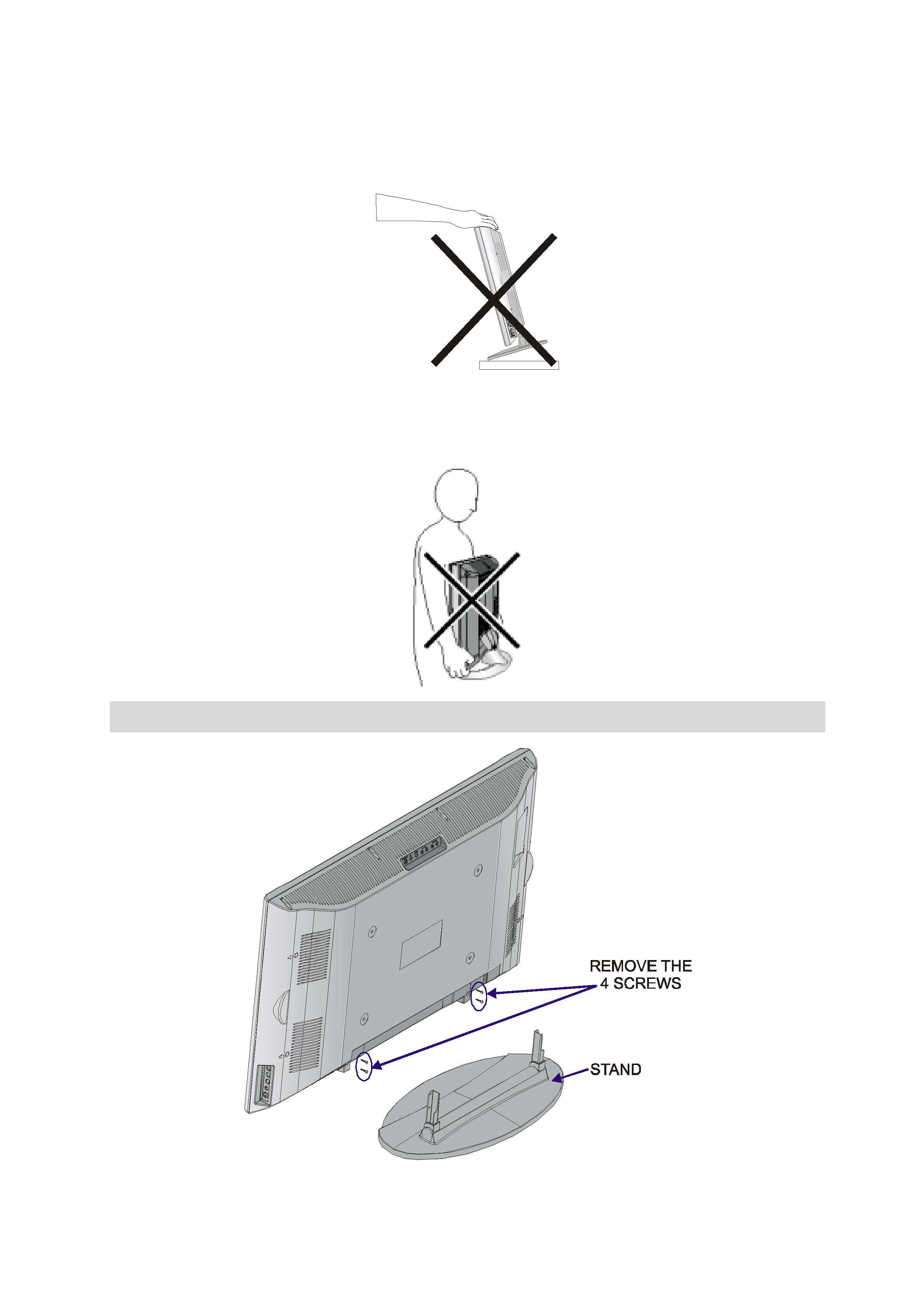 Do not allow children to hang from the TV, place their elbows on the TV or lean against the TV.
Doing so may cause the TV to fall over and lead to injuries.
The TV screen may be damaged if the TV is carried as shown in the diagram below.
The TV should always be carried by two people.
01-ENG-3008W-17MB11-1860UK-(LT-30E45SJ)-50059704.p65
---

JVC shall under no circumstances be liable for loss and/or damage to the product caused
intentional misuse of the product;
use of the product in improper conditions;
loss and/or damage caused to the product whilst in the possession of a third party;
any damage or loss caused as a result of the owner s failure and/or neglect to follow the
instructions set out in the owners manual;
any loss or damage caused directly as a result of misuse or malfunction of the product
when used simultaneously with associated equipment;
Furthermore, under no circumstances shall JVC be liable for any consequential loss and/
or damage including but not limited to the following, loss of profit, interruption of business,
the loss of recorded data whether caused during normal operation or misuse of the
If stationary images generated by TELETEXT,
CHANNEL IDENTIFICATION LOGOS, COM-
PUTER DISPLAYS, VIDEO GAMES, ON
SCREEN MENUS, etc. are left on the TV
screen for any length of time, they could be-
come permanently ingrained.
If you use your television to display completely
still images, or moving pictures which have a
permanent still image superimposed e.g.
broadcast network logos, it is always advis-
able to reduce BOTH the brightness and con-
Cleaning the screen and cabinet...
Turn off the power, clean the screen and cabi-
net with a soft, dry cloth. We recommend that
you do not use any proprietary polishes or
solvents on the screen or cabinet as this may
When the set reaches the end of its useful
life please dispose of it in accordance with
Local Government Regulations or at a recy-
01-ENG-3008W-17MB11-1860UK-(LT-30E45SJ)-50059704.p65
---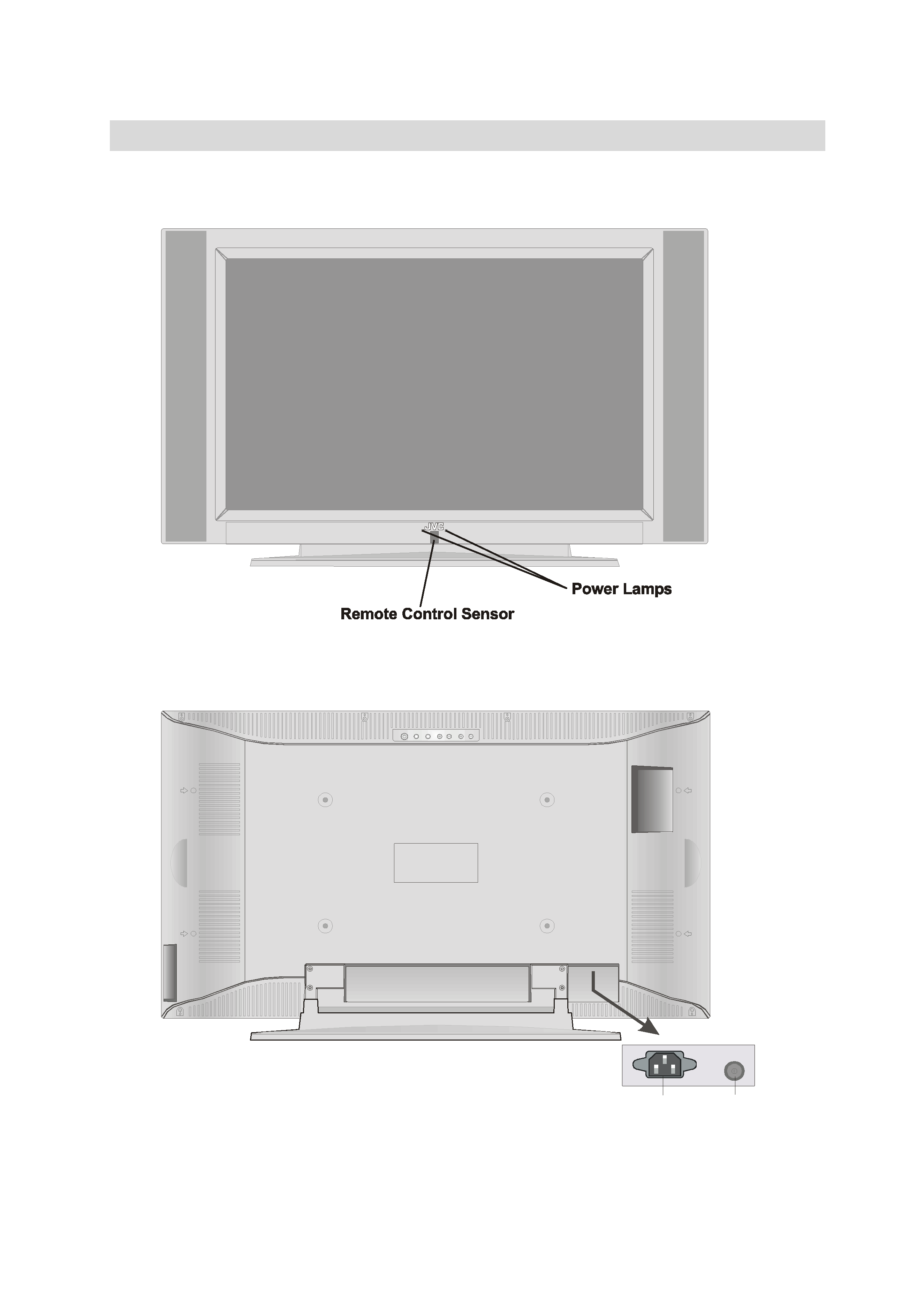 TV Control Buttons and Terminals
01-ENG-3008W-17MB11-1860UK-(LT-30E45SJ)-50059704.p65
---