COPYRIGHT © 2003 VICTOR COMPANY OF JAPAN, LTD.
This model is KW-XC770J3_UN that is added to the preceding model,the KW-XC770_J.
Therefore ,this service manual is consisting of diffrence parts list with KW-XC770_JU.
Please refer to the service manual of KW-XC770_JU. (issue No.49527)
Parts list (General assembly) [P3~5 Block No.M1MM]
Electrical parts list (Main board) [P3~10 Block No.01]
UN ---------------------- Asean
---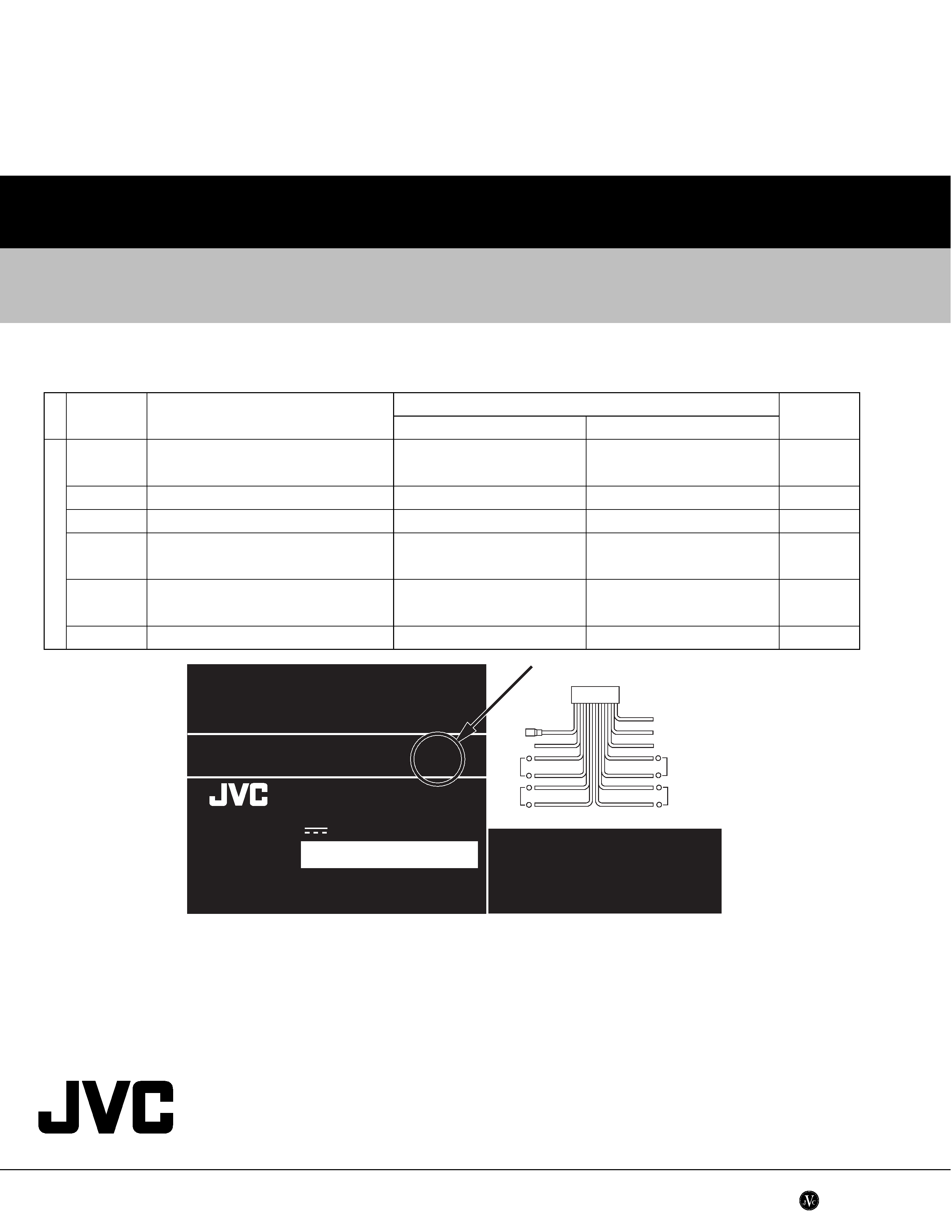 AV & MULTIMEDIA COMPANY 10-1,1chome,Ohwatari-machi,Maebashi-city,371-8543,Japan
VICTOR COMPANY OF JAPAN, LIMITED
Parts list (Accessories) [P3~19 Block No.M5MM]
This device complies with Part 15 of the FCC Rules.
Operation is subject to the following two conditions:
(1) This device may not cause harmful interference, and
(2) this device must accept any interference received,
including interference that may cause undesired
Manufactured under license from
"Dolby" and the double-D symbol are trademarks
DO NOT CONNECT SPEAKER NEGATIVE (Ð) LEADS
TOGETHER OR TO CHASSIS GROUND
VICTOR COMPANY OF JAPAN, LIMITED
---