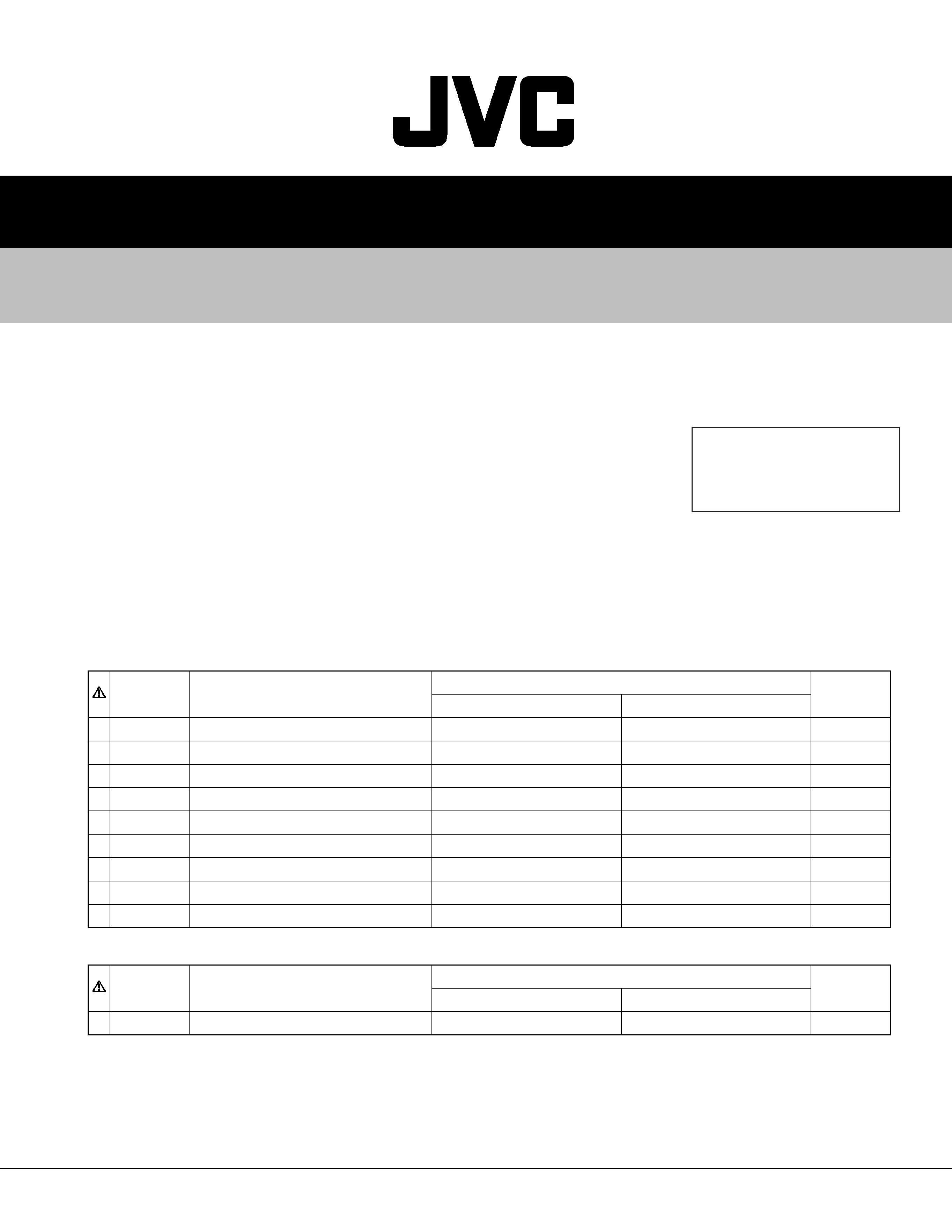 COPYRIGHT © 2003 VICTOR COMPANY OF JAPAN, LTD.
KD-SH909RB is a model that the main body color changed for KD-SH909R.
As for this service manual, only the difference point with the service manual of early model
(KD-SH909R) which has already been issued is described.
Refer to the service manual of KD-SH909R (ISSUE No.49712) for other parts.
Parts list (General assembly) [P3-4~5 Block No.M1MM]
Parts list(Packing) [P3-21 Block No.M3MM]
E ----- Continental Europe
EX ---------- Central Europe
---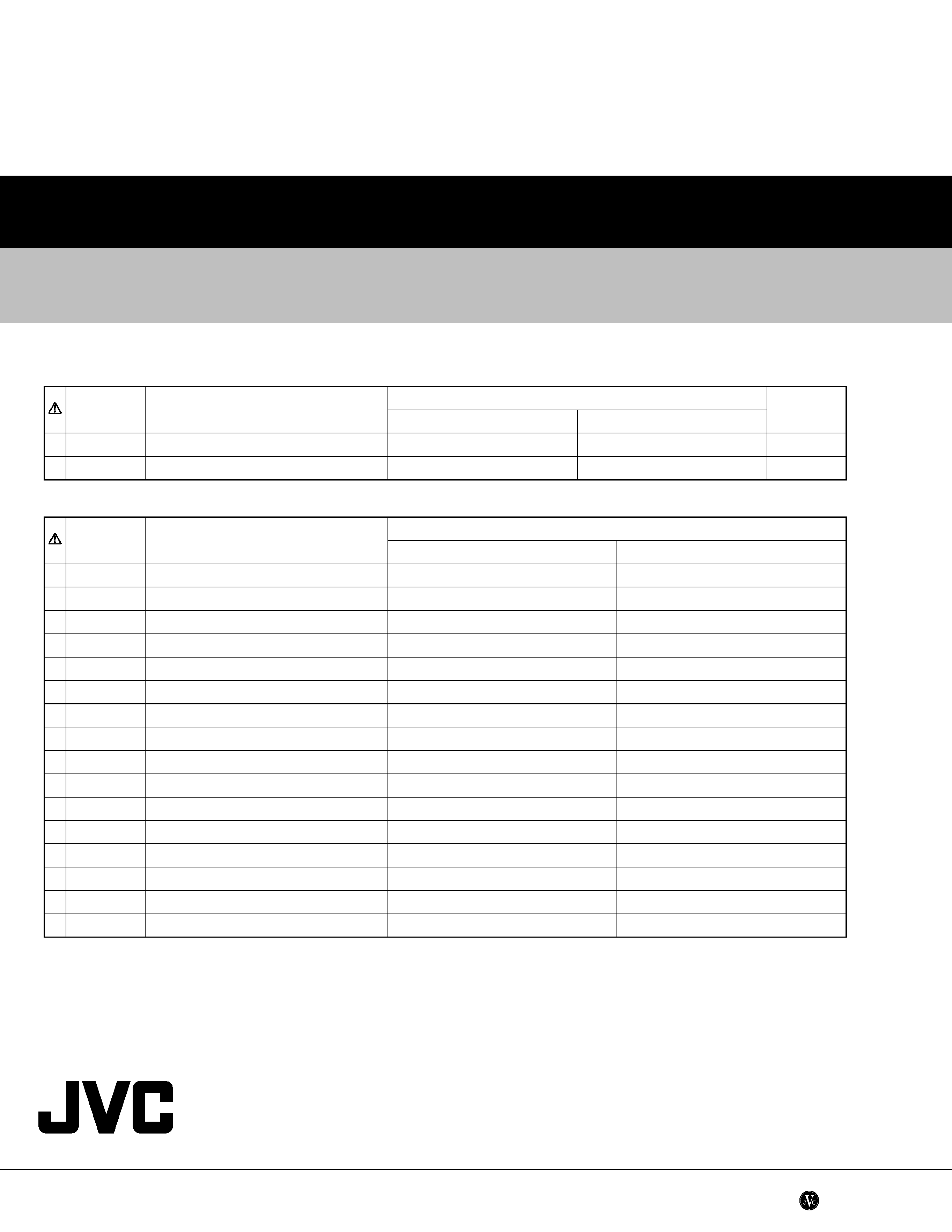 AV & MULTIMEDIA COMPANY 10-1,1chome,Ohwatari-machi,Maebashi-city,371-8543,Japan
VICTOR COMPANY OF JAPAN, LIMITED
Parts list(Accessories) [P3-21 Block No.M5MM]
Electrical parts list(LCD board) [P3-14 Block No.02]
---