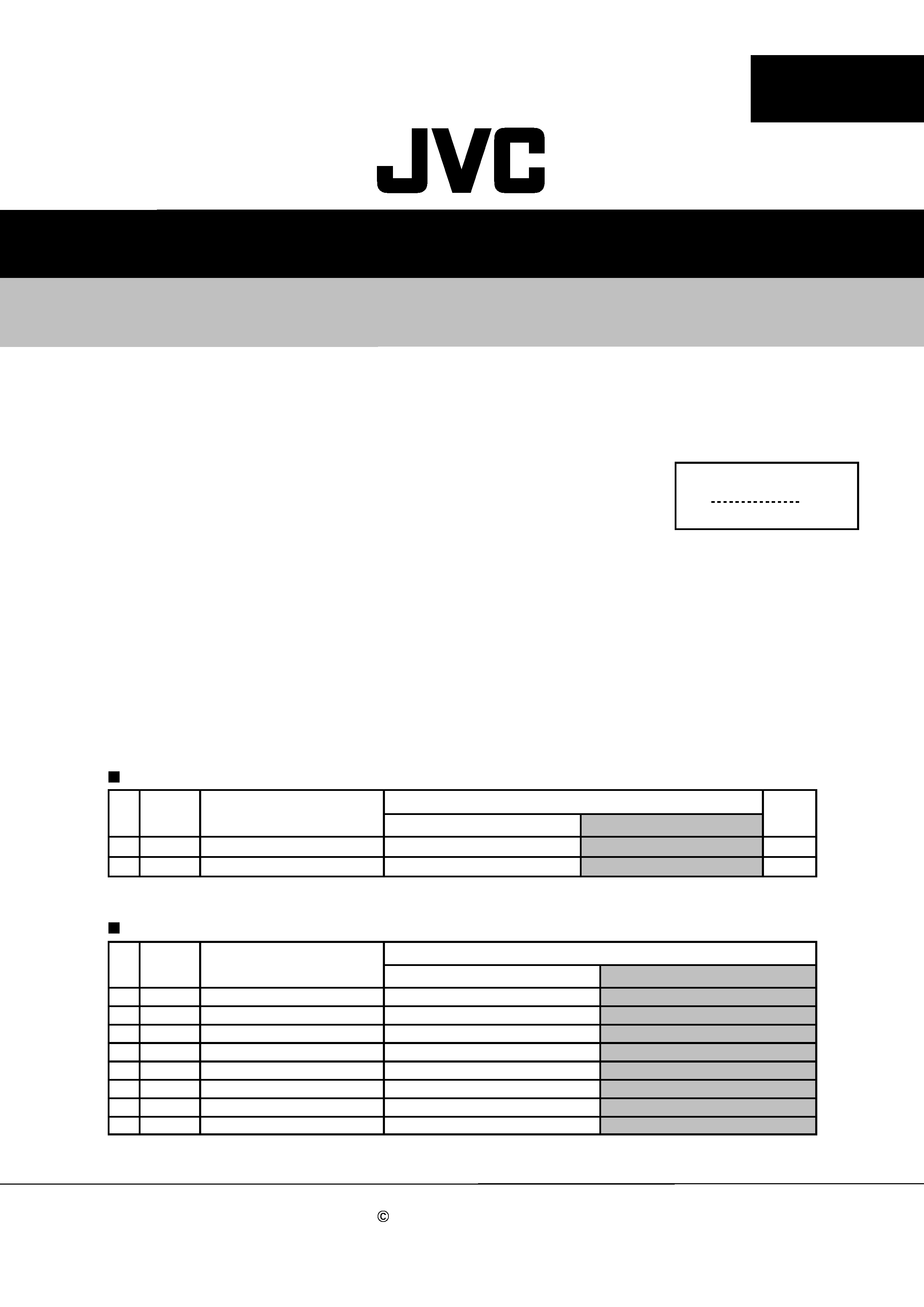 2000 VICTOR COMPANY OF JAPAN, LTD.
This service manual is printed on 100% recycled paper.
This model is KD-S555UR that is added to the preceding model,
the KD-S550. Therefore the service manual for this model is consisting of Parts list only.
For others, please refer to the service manual of KD-S550 (issue No.49553).
The parts number ----------- is non use or no supply service parts.
Parts list (General assembly)
Electrical parts list (Main board)
---

VICTOR COMPANY OF JAPAN, LIMITED
MOBILE ELECTRONICS DIVISION
PERSONAL & MOBILE NETWORK BUSINESS UNIT. 10-1,1Chome,Ohwatari-machi,Maebashi-city,Japan
Electrical parts list (Switch board)
---