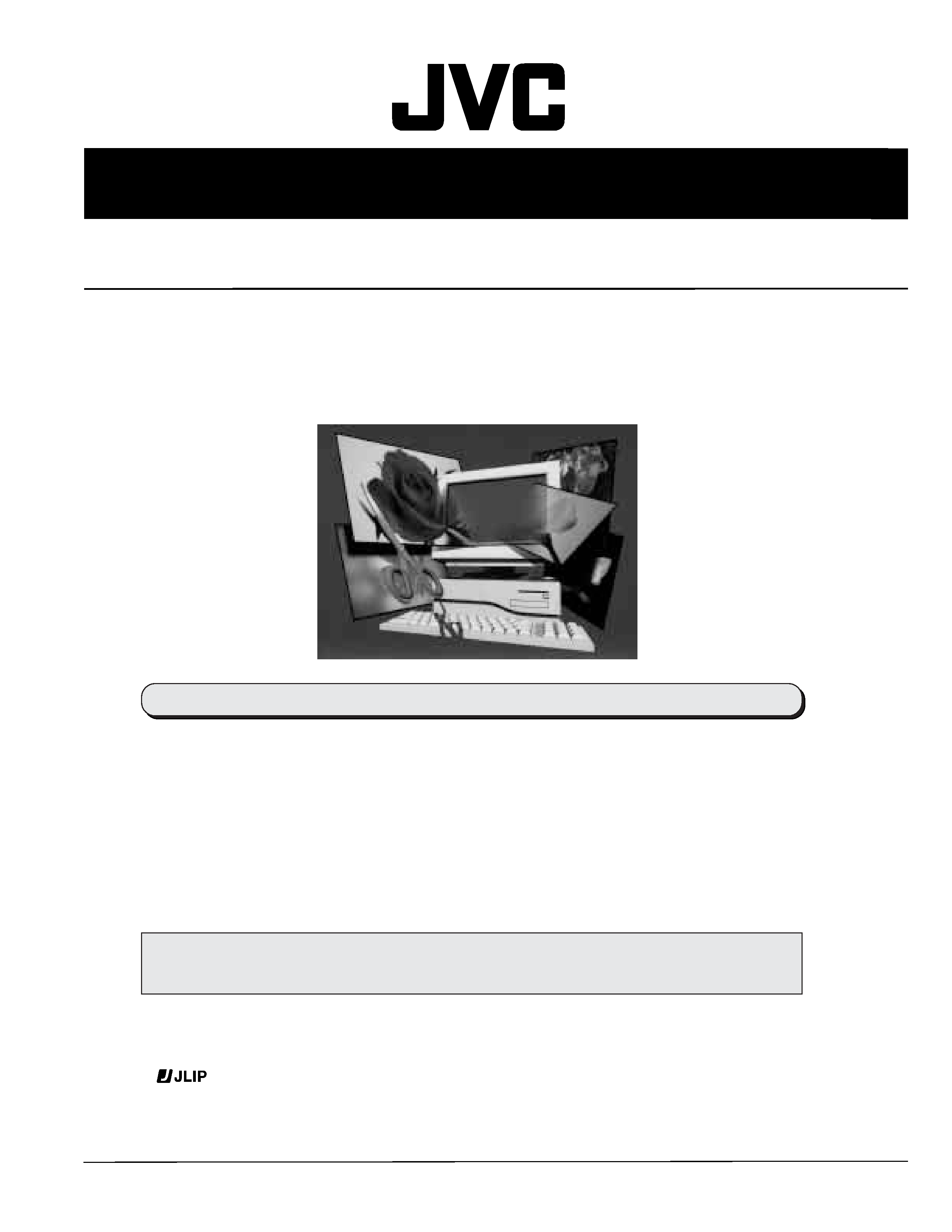 This service manual is printed on 100% recycled paper.
COPYRIGHT © 2001 VICTOR COMPANY OF JAPAN, LTD
Personal Computer with Microsoft
®
Windows
®
95/98/Me/2000 Professional
CPU: Intel
®
Pentium
®
or better processor
Minimum RAM requirement: 32 MB
Available Hard Disk space of at least 20 MB for JVC Software
Recommended 140 MB for Presto! Mr. Photo Gold
(You can select which applications from Mr. Photo Gold you wish to install.)
Colour display capable of at least 800 x 600 pixels, 65,536 colours
Recommended 1024 x 768 pixels, 16.77 million colours
1 free serial transmission port, compatible with 9600 bps or higher transmission rate, connect-
able to RS-232C with 9 pin serial connectorÅ (Recommended compatible with UART 16550A)
Mouse (Windows
®
compatible)
An optional 9 pin serial conversion adapter is required for computers using a serial communica-
tion port other than a standard 9 pin.
* The system requirements information above is not a guarantee that the provided software will
work on all personal computers meeting those requirements.
* Microsoft
®
and Windows
®
are either registered trademarks or trademarks of Microsoft
Corporation in the United States and/or other countries.
is a registered trademark of JVC.
JLIP stands for Joint Level Interface Protocol, a new communication protocol which allows AV
units equipped with a JLIP terminal to be controlled by a personal computer.
* Other product and company names included in this instruction manual are trademarks and/or
registered trademarks of their respective holders.
---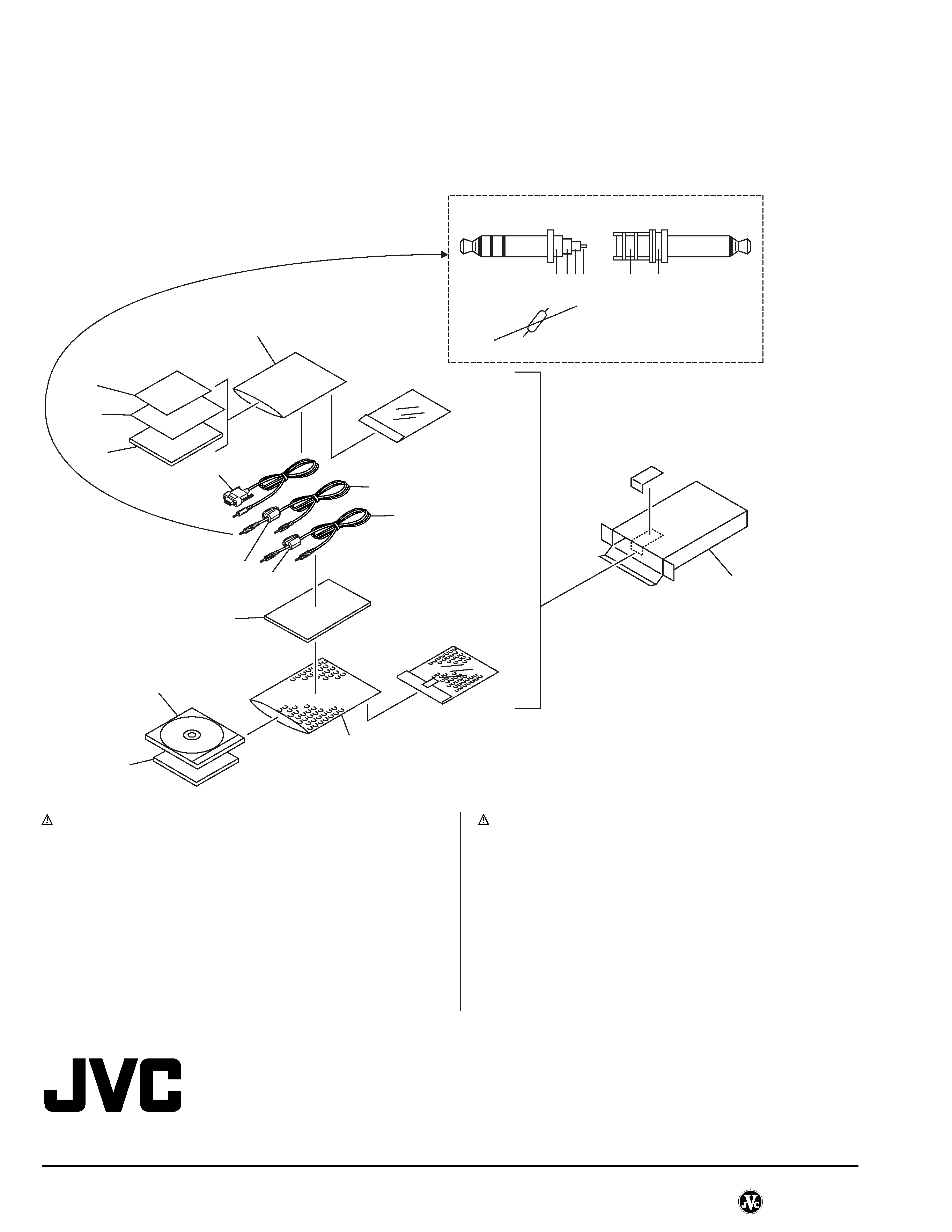 VICTOR COMPANY OF JAPAN, LIMITED
CONNECTION DIAGRAM
(QAM0214-001 RM CABLE)
(VP)M14ACC E. & O. E No. 86621
******************************
---------------------------------------------------- -
----------------------------------------------------- -
INST.BOOK(SOFT.SETUP),V16KITE
INST.BOOK(SOFT.SETUP),V16U
!
symbol are critical for safety. Replace only with specified part numbers.
The instruction manual to be provided with this product will differ according to the destination.
---