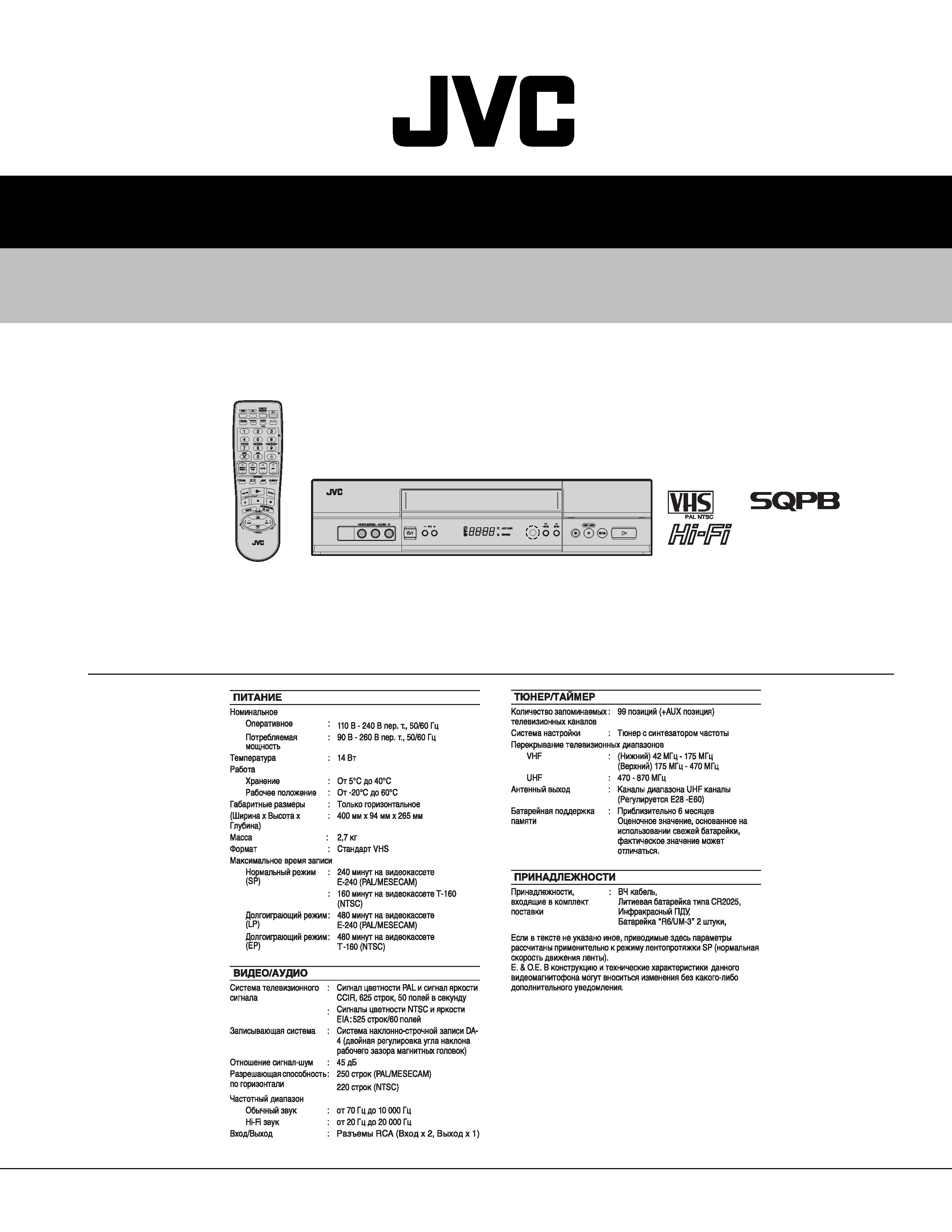 COPYRIGHT © 2003 VICTOR COMPANY OF JAPAN, LTD.
Regarding service information other than these sections, refer to the service manual No. 82961 (HR-S5960EX).
Also, be sure to note important safety precautions provided in the service manual.
For disassembling and assembling of MECHANISM ASSEMBLY, refer to the SERVICE MANUAL No.86700 (MECHANISM ASSEMBLY).
---

DIFFERENT TABLE OF FEATURE
The following table indicates main different points between models HR-S5960EX, HR-V605ER and HR-V606ER.
MULTI-BRAND REMOTE CONTROL
SHUTTLE SEARCH(LATCH)-NTSC
NTSC PB on PAL TV with HiFi
RECORDING & PLAYBACK SPEED
SCART OUT(Y/C),AUDIO(L/R)
RF OUT CH/RF OUT SYSTEM[INITIAL]
---

DIFFERENT TABLE OF PARTS LIST
PACKING AND ACCESSORY ASSEMBLY<M1>
---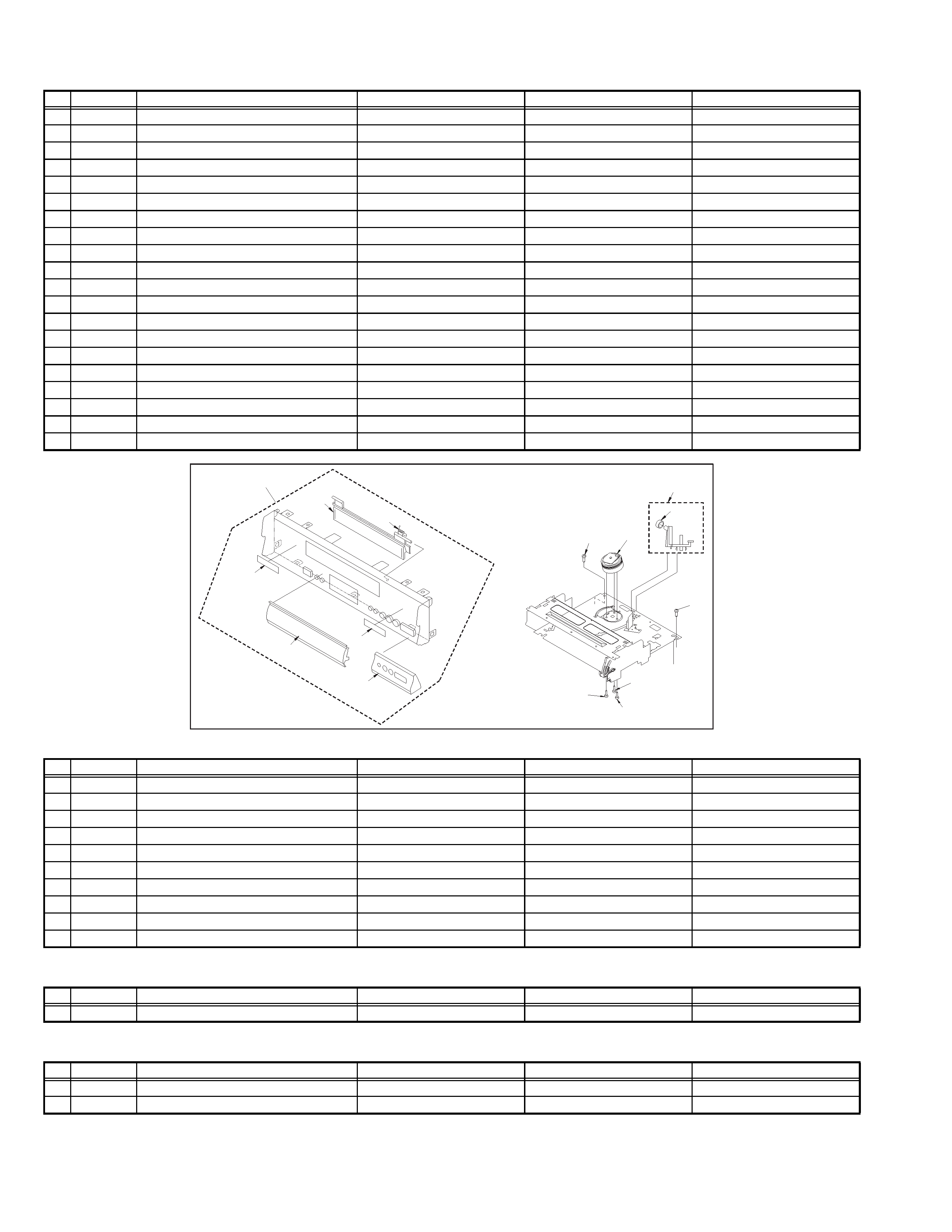 LITHIUM BATTERY BOARD ASSEMBLY<09>
LITHIUM BATTERY BOARD ASSY
---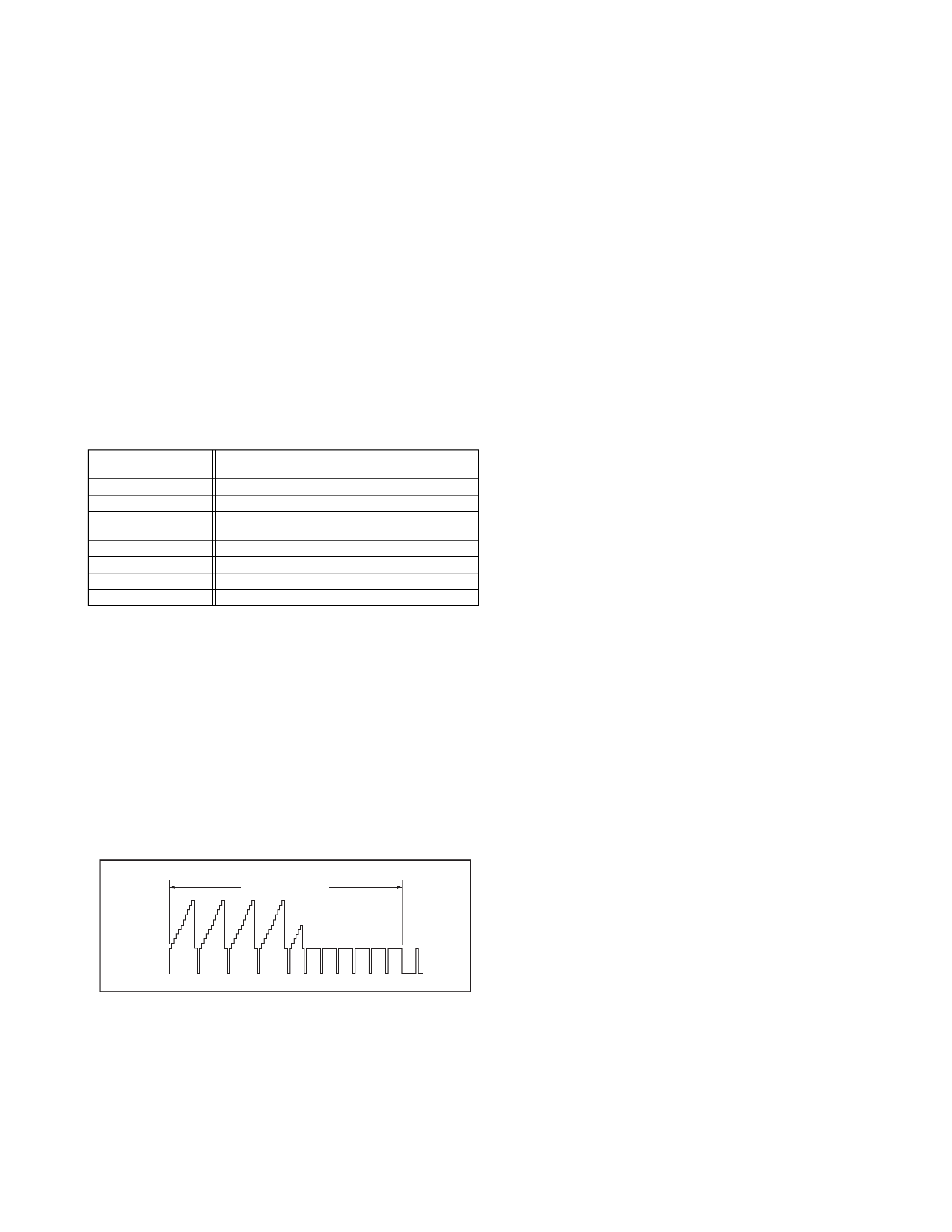 The difference point(s) compared with the reference model are
EE Y/PB Y (S-VHS/VHS) LEVEL
3.3.4 PAL/SECAM converter circuit [EF model]
Adjustment procedure and value are changed.
(1) Play back the signal (A1) of the alignment tape (A2).
(2) Apply the external trigger signal to D.FF (E) to observe the
VIDEO OUT waveform and V.PB FM waveform at the mea-
suring points (D1) and (D2).
(3) Set the VCR to the manual tracking mode.
(4) Adjust tracking so that the V.PB FM waveform becomes
(5) Set the VCR to the Auto adjust mode by transmitting the
code (F) from the Jig RCU. When the VCR enters the stop
mode, the adjustment is completed.
(6) If the VCR enters the eject mode, repeat steps (1) to (5)
(7) Play back the alignment tape (A2) again, confirm that the
switching point is the specified value (G).
Fig.3-3-1a Switching point
· Alignment tape(LP,stairstep,PAL) [MHPE-L]
· VIDEO OUT terminal (75 ohm terminated)
---