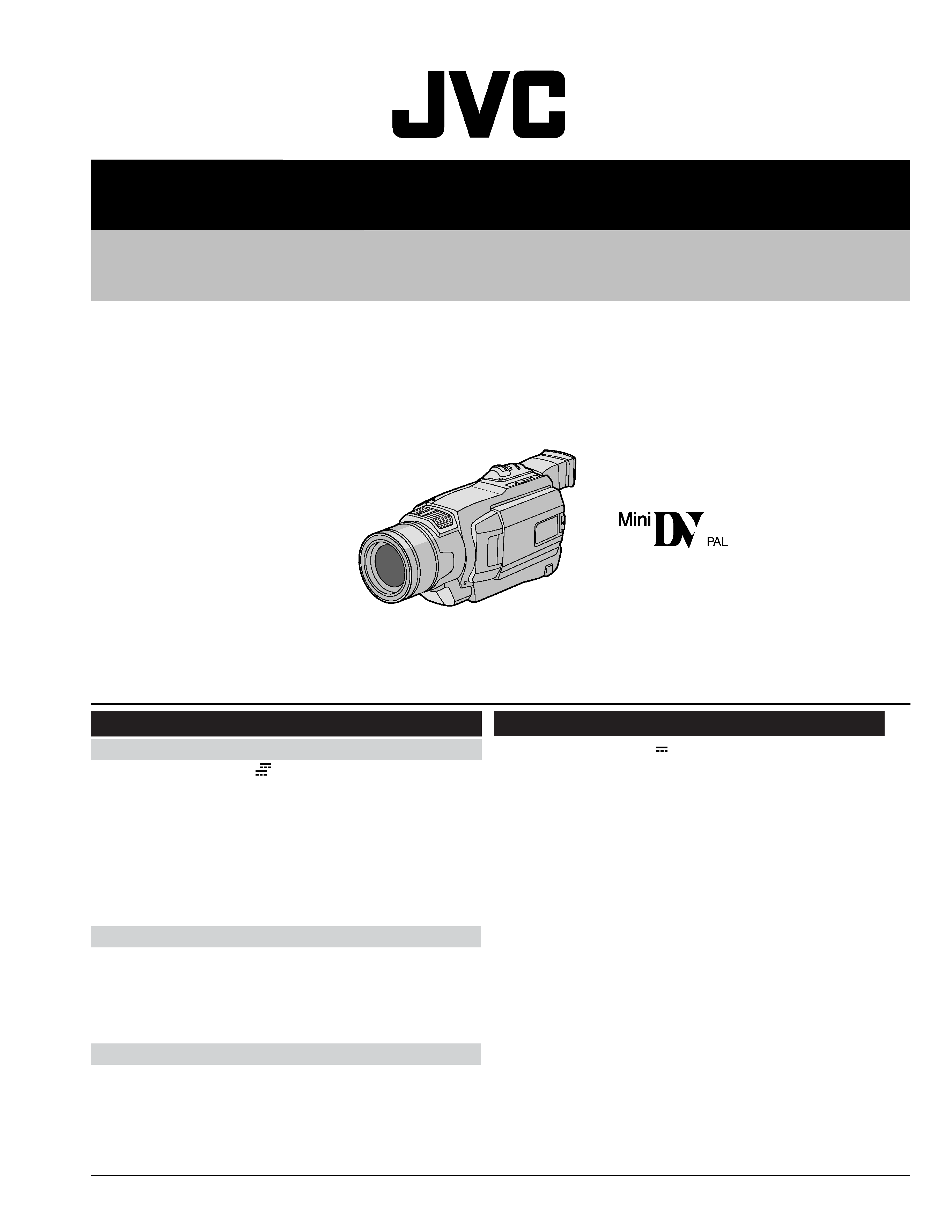 COPYRIGHT © 2002 VICTOR COMPANY OF JAPAN, LTD
This service manual is printed on 100% recycled paper.
Regarding service information other than these sections, refer to the service manual No. 86693 (GR-DVL145EG-X).
Also, be sure to note important safety precautions provided in the service manual.
LCD monitor off, viewfinder on : Approx. 4.3 W
LCD monitor on, viewfinder off : Approx. 5.3 W
(with the LCD monitor closed and the viewfinder pushed down)
: F 1.6, f = 3.9 mm to 62.4 mm, 16:1 power zoom lens
: 2.5" diagonally measured, LCD panel/TFT active matrix system
: Electronic viewfinder with 0.24" black/white LCD
Recording/Playback format
: Video: Digital component recording
: Audio: PCM digital recording, 32 kHz 4-channel (12-bit),
48 kHz 2-channel (16-bit)
: 4-pin, IEEE 1394 compliant
Specifications shown are for SP mode unless otherwise indicated. E & O.E. Design and specifications subject to
GR-DVL145EK, GR-DVL149EG-X M2D122
SPECIFICATIONS
(The specifications shown pertain specifically to the model GR-DVL145.)
---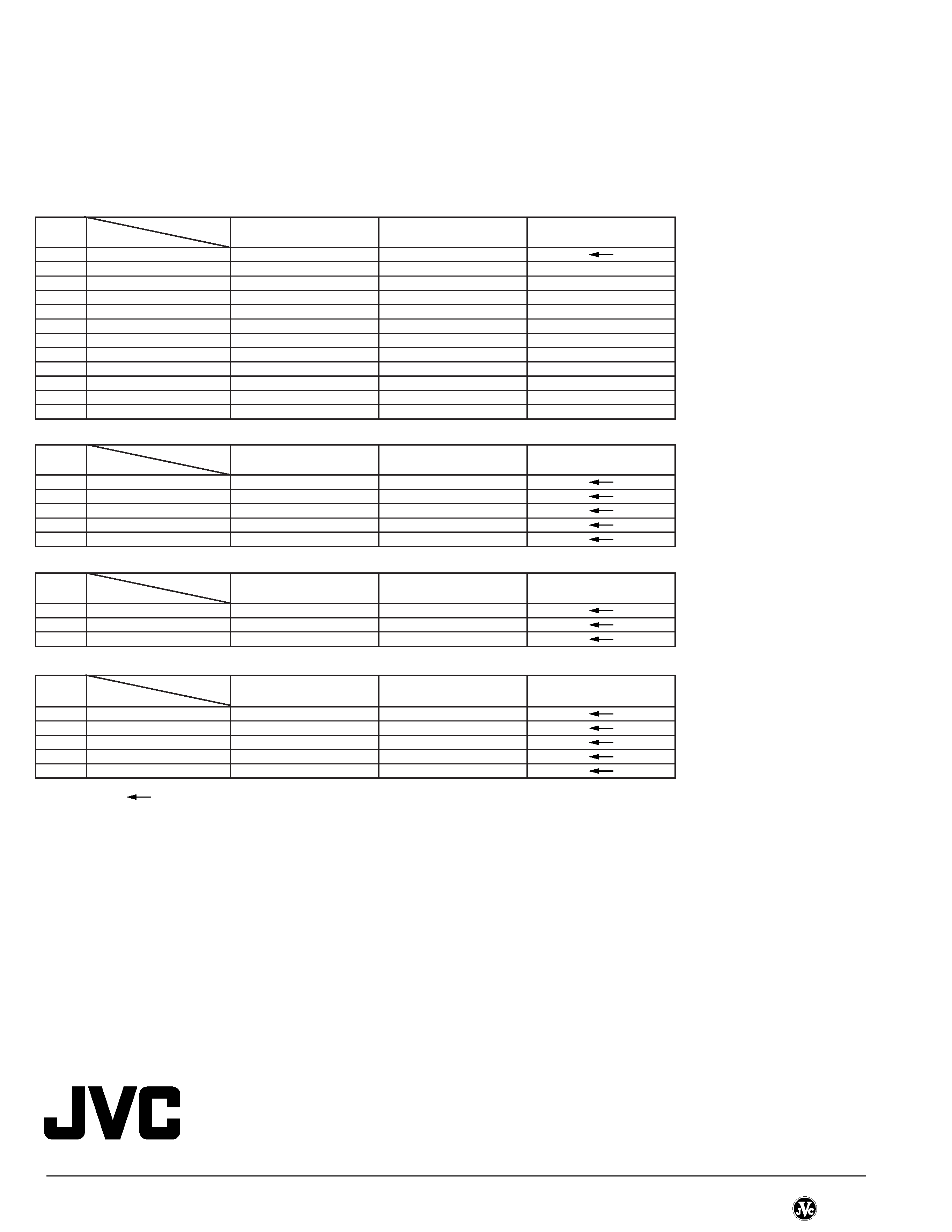 VICTOR COMPANY OF JAPAN, LIMITED
12,3-chome,Moriya-cho,Kanagawa-ku,Yokohama,Kanagawa-prefecture,221-8528,Japan
DIFFERENT TABLE............................................................................1
The following table indicates different parts number between models GR-DVL145EG-X, GR-DVL145EK and GR-DVL149EG-X.
PACKING AND ACCESSORY ASSEMBLY<M1>
reference model was also changed.
---