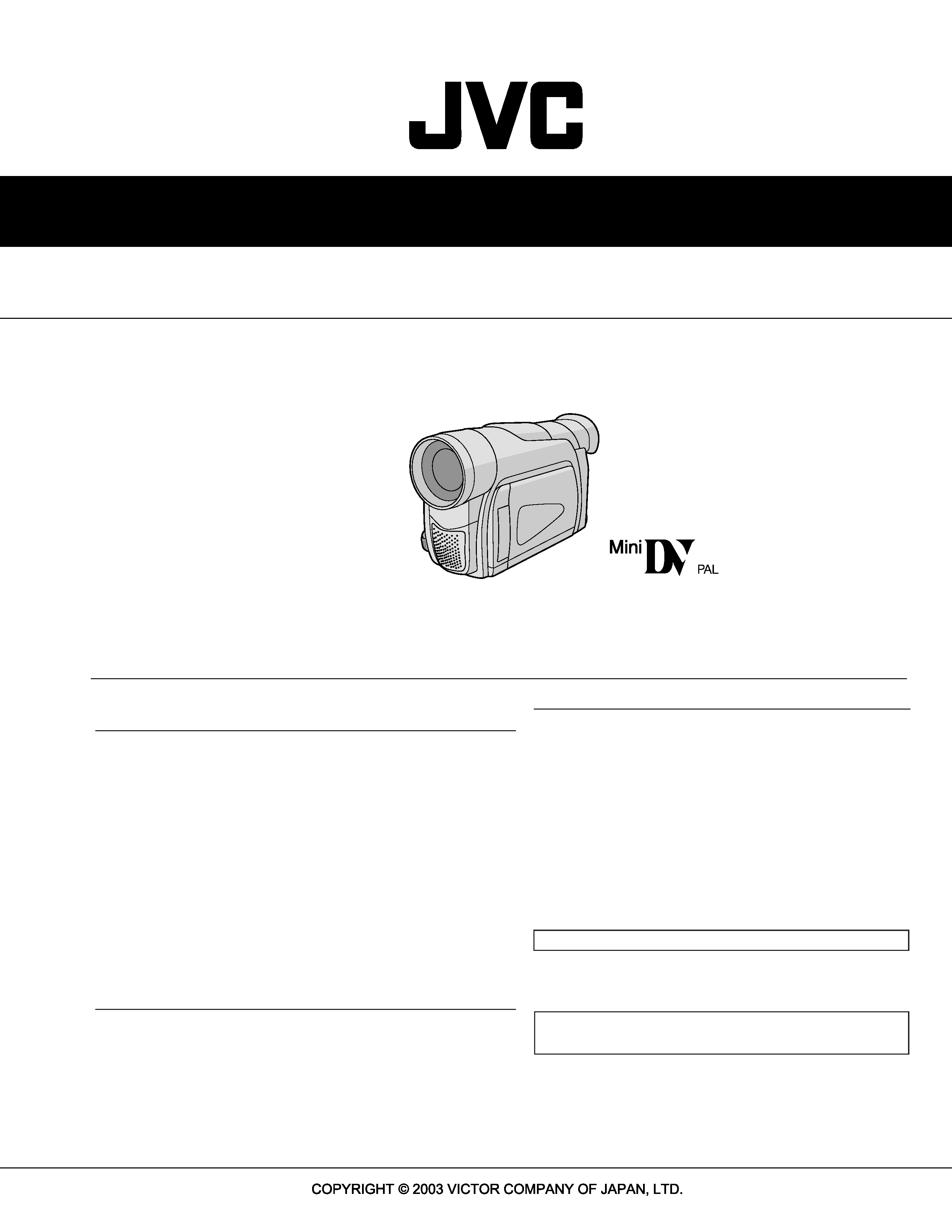 TECHNISCHE DATEN
(The specifications shown pertain specifically to the model GR-D22)
For disassembling and assembling of MECHANISM ASSEMBLY, refer to the SERVICE MANUAL No.86700 (MECHANISM ASSEMBLY).
Regarding service information other than these sections, refer to the service manual No. 86730 (GR-D20EK).
Also, be sure to note important safety precautions provided in the service manual.
: Y : 1 Vss, 75 Ø, analog
C : 0,29 Vss, 75 Ø, analog
: 300 mV (eff.), 1 kØ, analog, Stereo
: 110 V bis 240 V Netzstrom, 50 Hz/60 Hz
· Battery Packs BN-V416U, BN-V428U
Die Angaben gelten, falls nicht anders angegeben, für die SP-Geschwindigkeit.
Irrtümer sowie Änderungen des Designs und der technischen Daten
: 11 V Gleichstrom (bei Netzbetrieb)
7,2 V Gleichstrom (bei Batteriebetrieb)
LCD-Monitor und eingeschaltetem Sucher
LCD-Monitor und ausgeschaltetem Sucher : Ca. 4,7 W
(bei eingeklapptem LCD-Monitor und vollständig
Umgebungs-Betriebs-temperatur
Umgebungs-Luftfeuchtigkeit
Umgebungs-Lagerungs-temperatur
: F 1,6, f = 2,7 mm bis 43,2 mm, 16fach Motorzoom
: 2,5" diagonal, LCD-Bildschirm/TFT Active Matrix
: Elektronischer Sucher mit 0,24"-Schwarzweiß-LCD
: Video: Digital-Komponenten-Aufnahme
: Audio: PCM-Digitalaufnahme, 32-kHz 4-Kanal (12 Bit),
---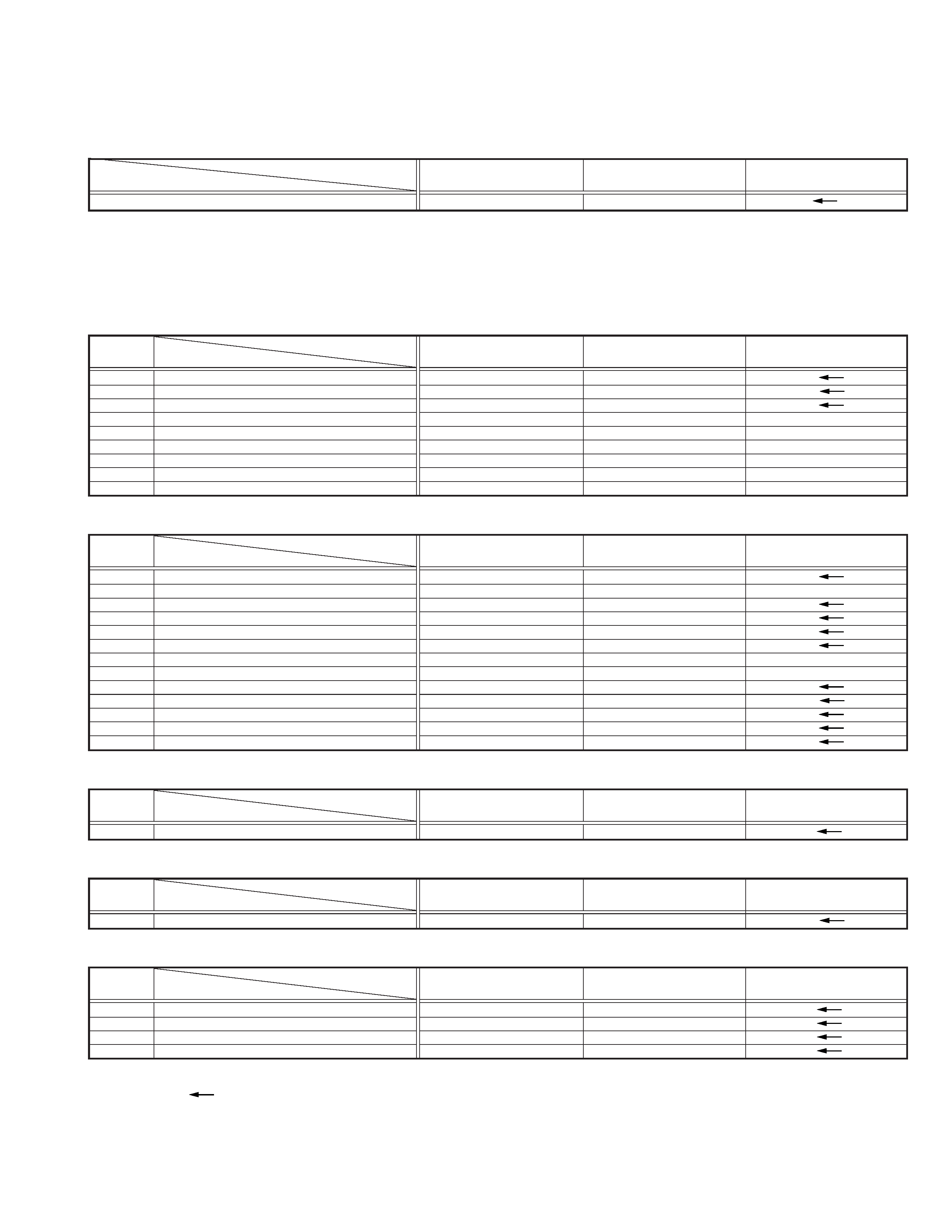 The following table indicate main different points between models GR-D20EX, GR-D22EX and GR-D22EZ.
DIFFERENT TABLE OF FEATURE
DIFFERENT TABLE OF PARTS LIST
PACKING AND ACCESSORY ASSEMBLY <M1>
The following table indicate different parts number between models GR-D20EX, GR-D22EX and GR-D22EZ.
Mark * reference model was also changed.
ELECTRONIC VIEWFINDER ASSEMBLY <M4>
---

AV & MULTIMEDIA COMPANY CAMCORDER CATEGORY 12, 3-chome, Moriya-cho, kanagawa-ku, Yokohama, kanagawa-prefecture, 221-8528, Japan
VICTOR COMPANY OF JAPAN, LIMITED
---