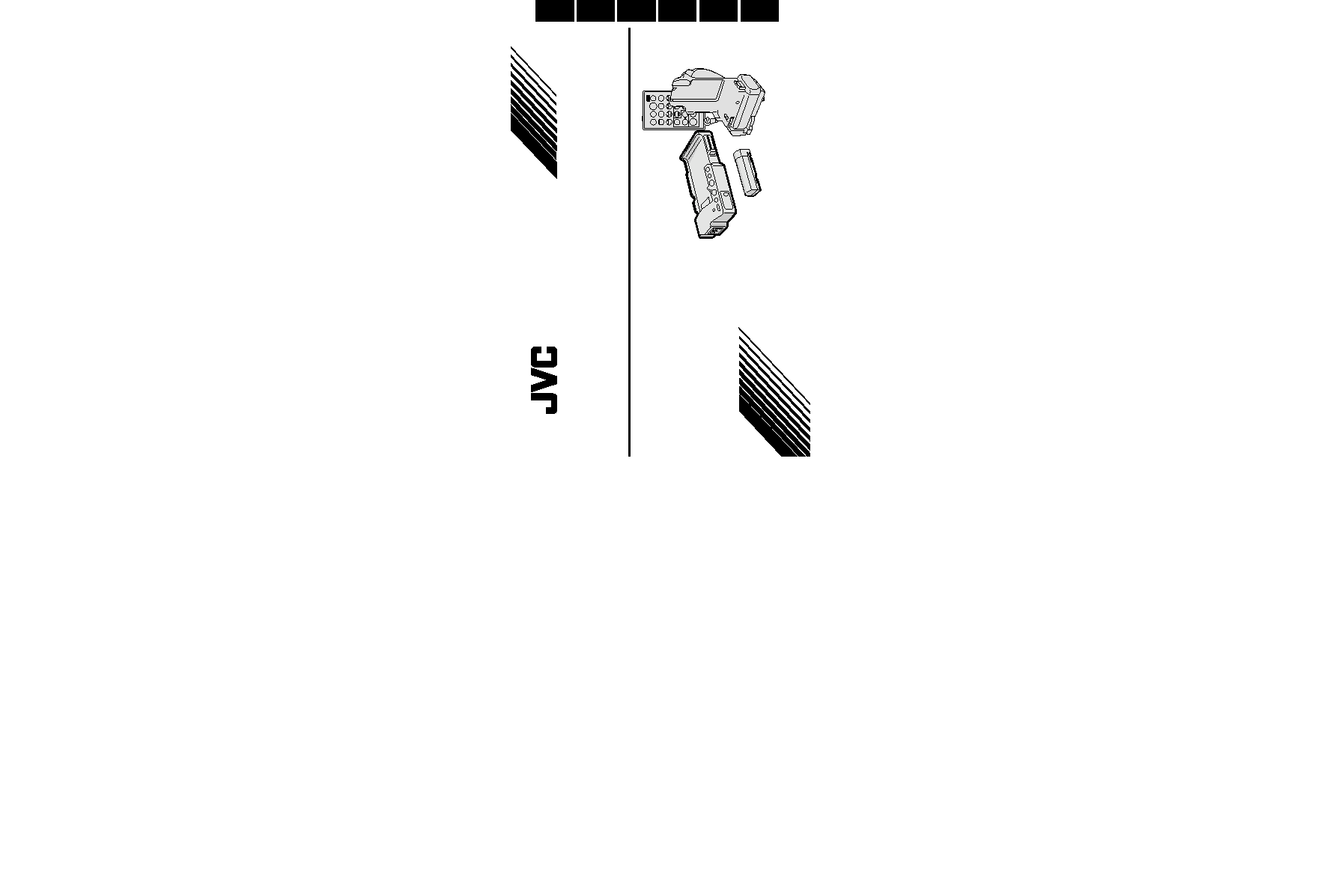 VICTOR COMPANY OF JAPAN, LIMITED
COPYRIGHT© 1997 VICTOR COMPANY OF JAPAN, LTD.
---

Thank you for purchasing this Accessory KIT.
Before use, please read the safety information
and precautions contained in the following
pages to ensure safe use of your new
Using This Instruction Manual
·All major sections and subsections are listed in
·Notes appear after most subsections. Be sure to
It is recommended that you . . .
..... read thoroughly the Safety Precautions that
contain extremely important information
regarding the safe use of your new Accessory
To prevent shock, do not open the cabinet.
No user serviceable parts inside. Refer
servicing to qualified personnel.
---

Warning on lithium cell battery
The battery used in this device may present a
fire or chemical burn hazard if mistreated. Do
not recharge, disassemble, heat above 100°C
Replace battery with Panasonic (Matsushita
Electric), Sanyo or Maxell CR2025; use of
another battery may present a risk of fire or
Dispose of used battery promptly.
Do not disassemble and do not dispose of
CAUTION
(applies to the Docking Station):
TO REDUCE THE RISK OF FIRE, DO NOT
REMOVE COVER (OR BACK). NO USER­
SERVICEABLE PARTS INSIDE. REFER SERVIC-
ING TO QUALIFIED SERVICE PERSONNEL.
The rating plate (serial number plate) of the
Docking Station is on its bottom.
This unit is produced to comply with
---

CAUTION! Attaching the camcorder to the
Docking Station, connecting cables (AUDIO/
VIDEO, S-VIDEO, Editing, DC) and leaving the
unit on top of the TV is not recommended, as
tripping on the cables will cause the camcorder to
fall, resulting in damage.
DANGER! Do not attempt to take the batteries
apart, or expose them to flame or excessive heat,
as there is a risk of fire or explosion.
WARNING! Do not allow the battery terminals,
or the battery itself, to come in contact with
metals, as this can result in a short circuit and
· When transporting, make sure the provided battery cap
is attached to the battery. If you misplace the battery
cap, carry the battery in a plastic bag.
---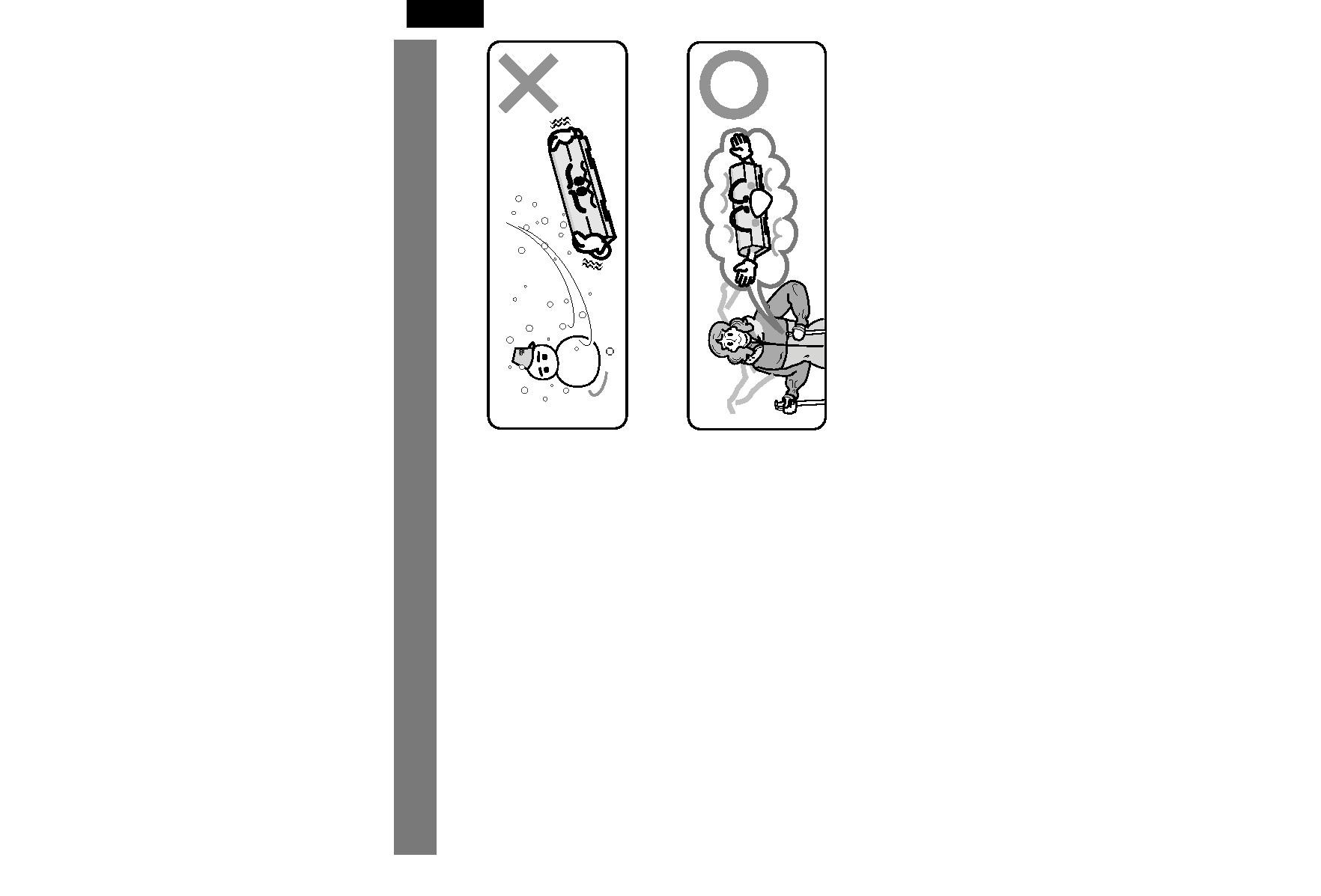 Lithium-ion is vulnerable in colder temperatures.
Keep the battery in a pocket when not in use, or
use the provided power grip.
The Benefits Of Lithium-Ion Batteries
Lithium-ion batteries are small yet have a large
power capacity. However, if exposed to extreme
cold (below 10°C), the effective operational time
decreases significantly. Exposure to temperatures
below 0°C will render the battery inoperative. If
you are planning to shoot in an environment at
these temperatures, carry the battery in a pocket
to keep it warm, then attach it just prior to
recording. The provided power grip is also
recommended. It holds two batteries, and keeps
them sufficiently warm even at an outside
---