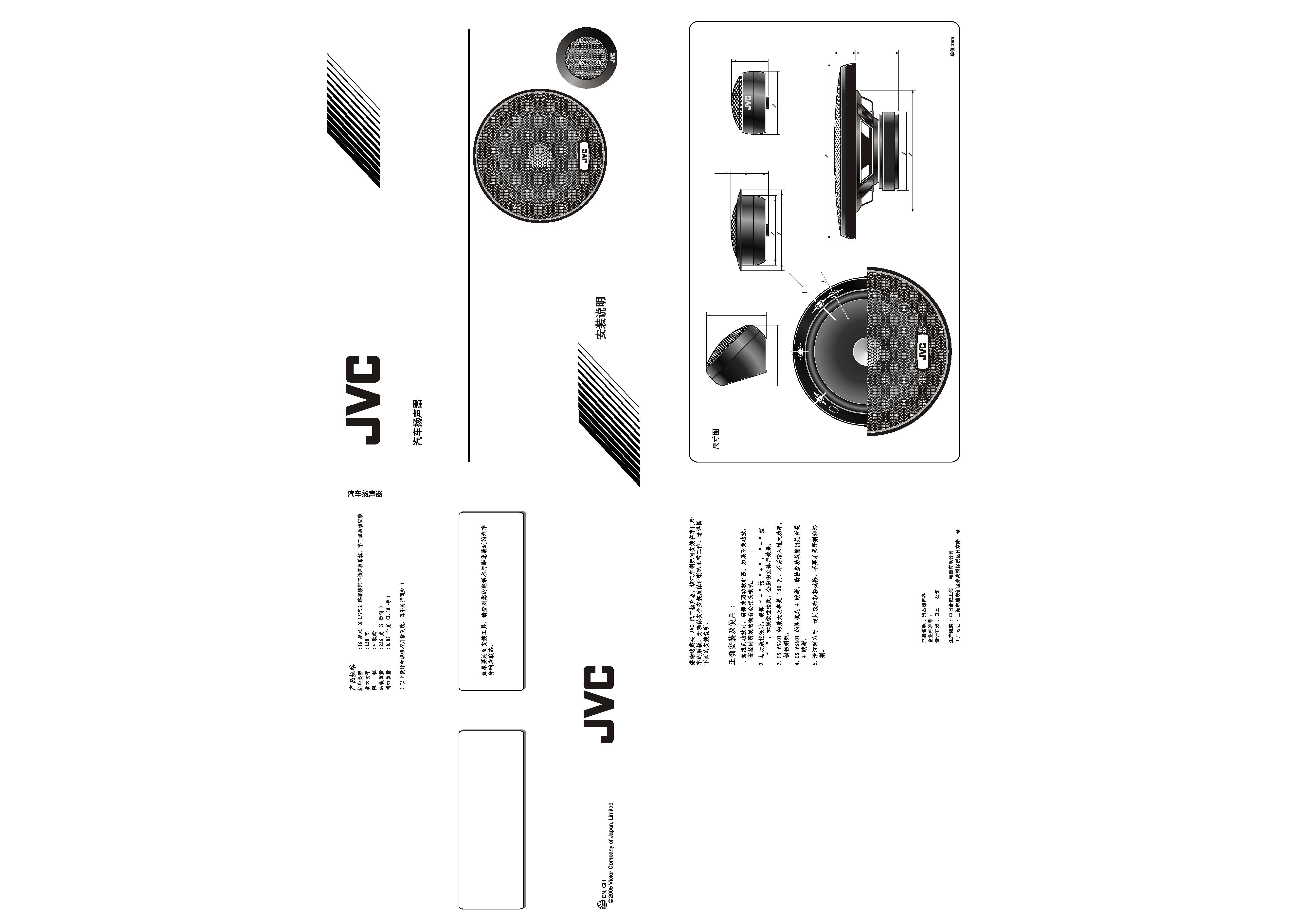 For Proper Installation and Use
If a kit is necessary for your car, consult your telephone
directory for the nearest car audio speciality shop ("IN-CAR
Thank you for purchasing the JVC Car Stereo Speakers. These
speakers can be mounted either in the doors or in the rear tray of
your vehicle. For the secure installation and perfect operation of your
speakers, please read the following carefully.
: 16 cm (6-1/2") 2-Way Component Speaker, Door/
: 150 watts (MAX. MUSIC POWER)
(Design and specifications are subject to change without notice.)
1. Before connecting the speakers to the amplifier, confirm that the
power has been turned off. The click noise generated by the
connection if the power is on may damage the speakers.
2. The amplifier and speakers should be connected between
corresponding terminals, i.e. "left" to "left", and "right" to "right", as
well as "+" to "+", and "-" to "-". Connection with reversed polarity
will degrade the quality of stereo reproduction.
3. Do not subject the speakers to excessive input. The power handling
capacity of the CS-VS601 is 150 watts (Max. music power). Any
excessive input may damage the speakers.
4. The CS-VS601 has an impedance of the amplifier's speaker terminal
5. When cleaning the speakers, use a soft cloth and wipe the surface
gently. Do not apply thinner or solvent.
(Victor Company of Japan, Limited)
---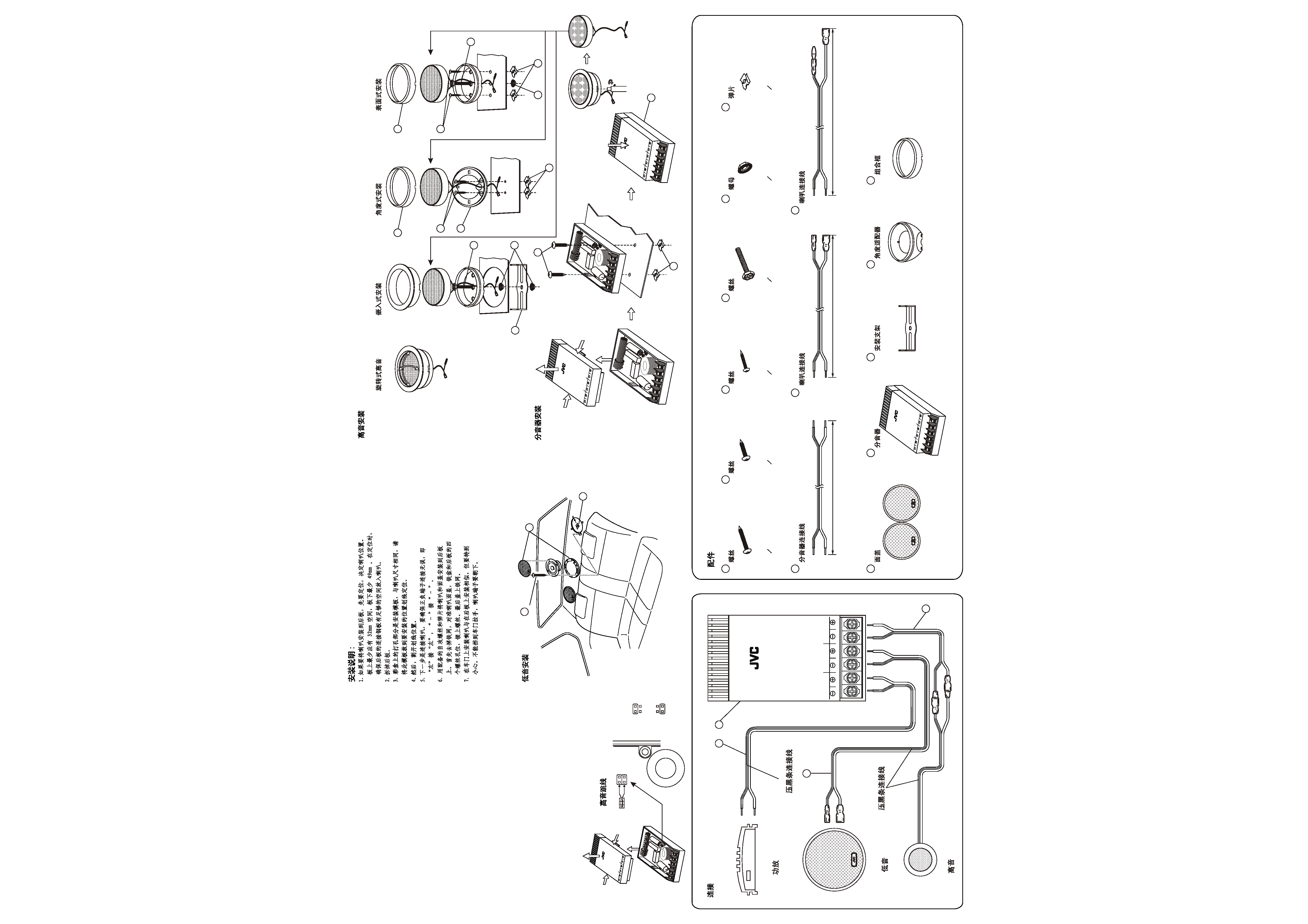 1. To install the speaker in the rear tray, first
determine the appropriate area in which to place
it. The speakers must be installed in a place
where there are spaces of at least 32 mm over
the tray and at least 49 mm under the tray. ln
determining the location, make sure that the
bottom part of each speaker fits into the large
hole in the steel plate on which the rear tray is
3. The paper pattern printed on the bottom of the
packing box shows the exact shape of the area
on the rear tray through which the speaker will
be installed. Apply the paper pattern onto the
area determined in 1. above, and trace out the
shape of the area on the tray.
4. Then, cut out the marked area.
5. The next step is to wire the speakers. Be sure to
connect to connect corresponding terminals, i.e.
"left" to "left", "-" to" -", etc.
6. Use the tapping screw and speed nuts provided
to fix the speaker and grille to the rear tray. Match
the 4 screw holes in the speaker frame and the grille
to the holes in the rear tray, insert the 4 screws
in into the holes and secure them with 4 nut.
7. The process for installing the speakers in the
door is much the same as for installing the
speakers in the rear tray. ln this case, however,
extra care must be taken to install the speaker
out of the way of the door handle. lnstall the
speakers with the terminals down.
---