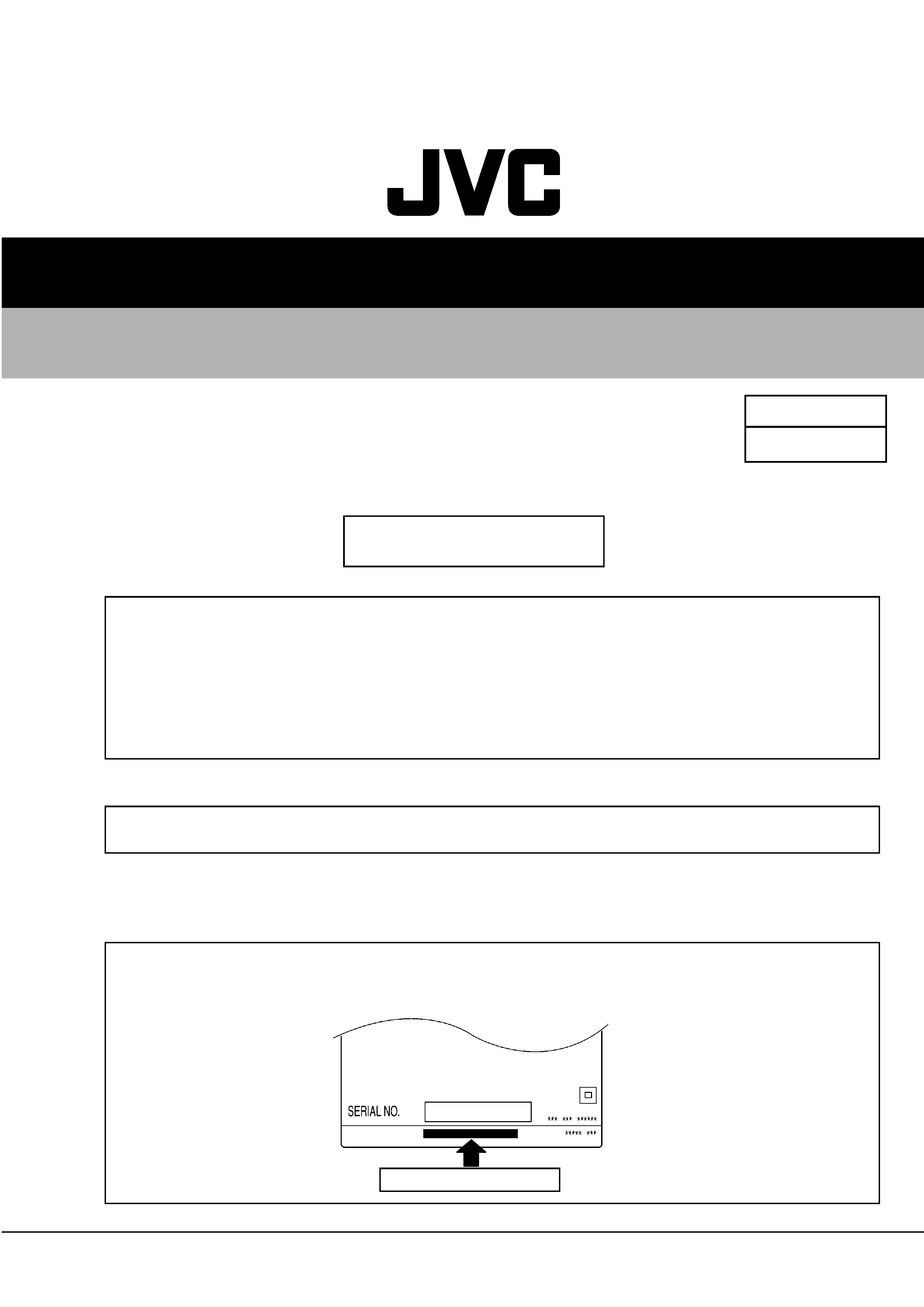 COPYRIGHT © 2002 VICTOR COMPANY OF JAPAN, LTD.
The following item for the AV-A14T3
/B
model was changed partly from AV-A14T3 model.
Therefore, this service manual describes only the items which differ from those of the AV-A14T3
For details other than those described in this manual, please refer to the AV-A14T3 model Service
Manual (No. 51669, Jan.2000).
Since the picture tube was changed, we have issued the SERVICE MANUAL for AV-A14T3
/B.
Identify that the model name "AV-A14T3-B" is printed on the margin of the rating label affixed to
---

EXPLODED VIEW PARTS LIST (Page 34)
PRINTED WIRING BOARD PARTS LIST
MAIN P.W. BOARD ASS'Y (Page 36 - 39)
---

---

VICTOR COMPANY OF JAPAN, LIMITED
HOME AV NETWORK BUSINESS UNIT
12, 3-chome, Moriya-cho, Kanagawa-ku, Yokohama, Kanagawa-prefecture, 221-8528, Japan
---