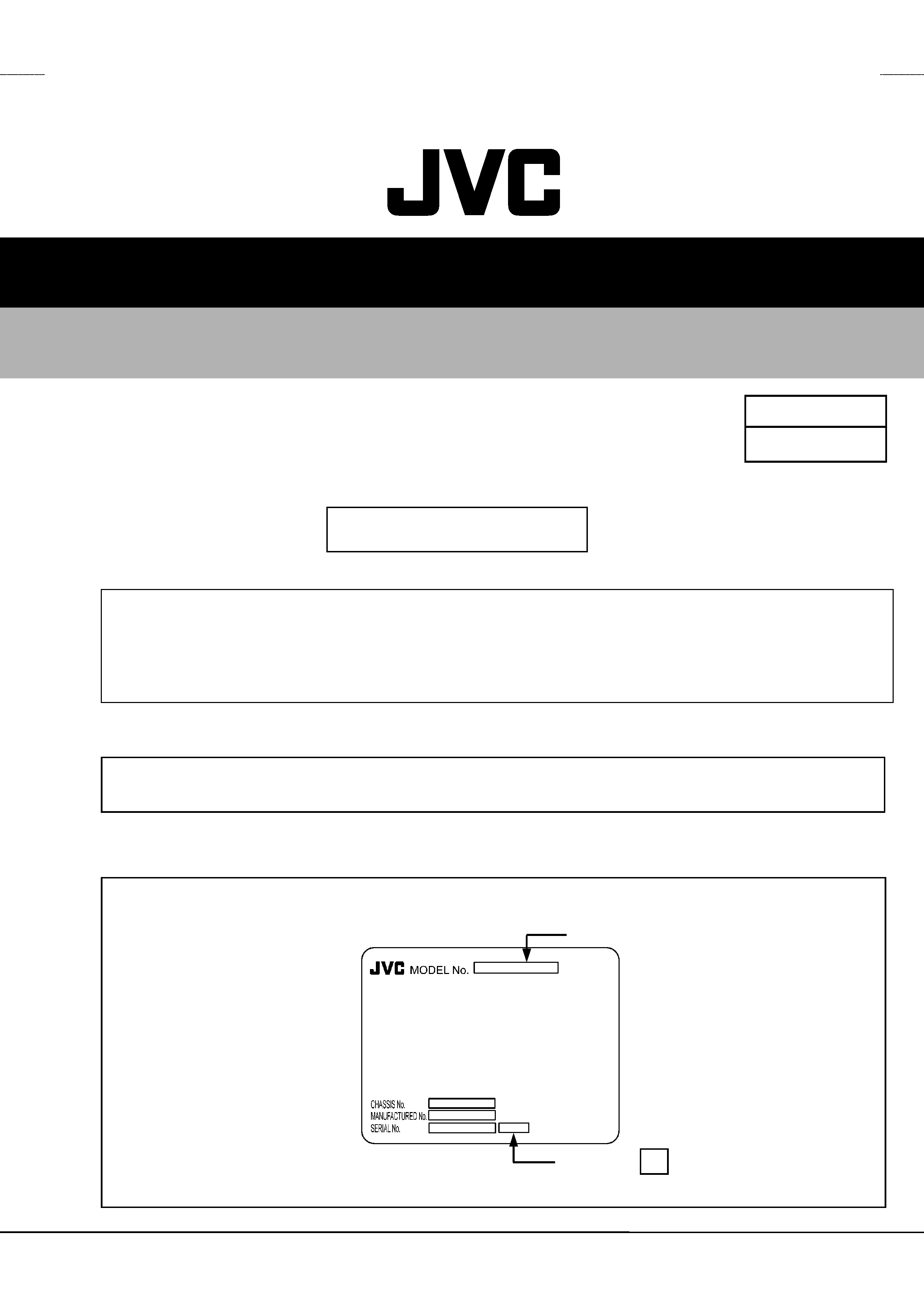 REAR PROJECTION TELEVISION
The following item for the AV-56WP30
/B
model was changed partly from AV-56WP30
/A
model.
Therefore, this service manual describes only the items which differ from those of the AV-56WP30
/A
For details other than those described in this manual, please refer to the AV-56WP30 model service
manual (No.52007, Jun. 2002) and AV-56WP30
/A
(No.52007B, Jul. 2002).
A suffix "B" is added to the serial No. after at the rating label.
Since the R/G/B CRT ASS'Ys were changed, we have issued the SERVICE MANUAL for
COPYRIGHT © 2002 VICTOR COMPANY OF JAPAN, LTD.
---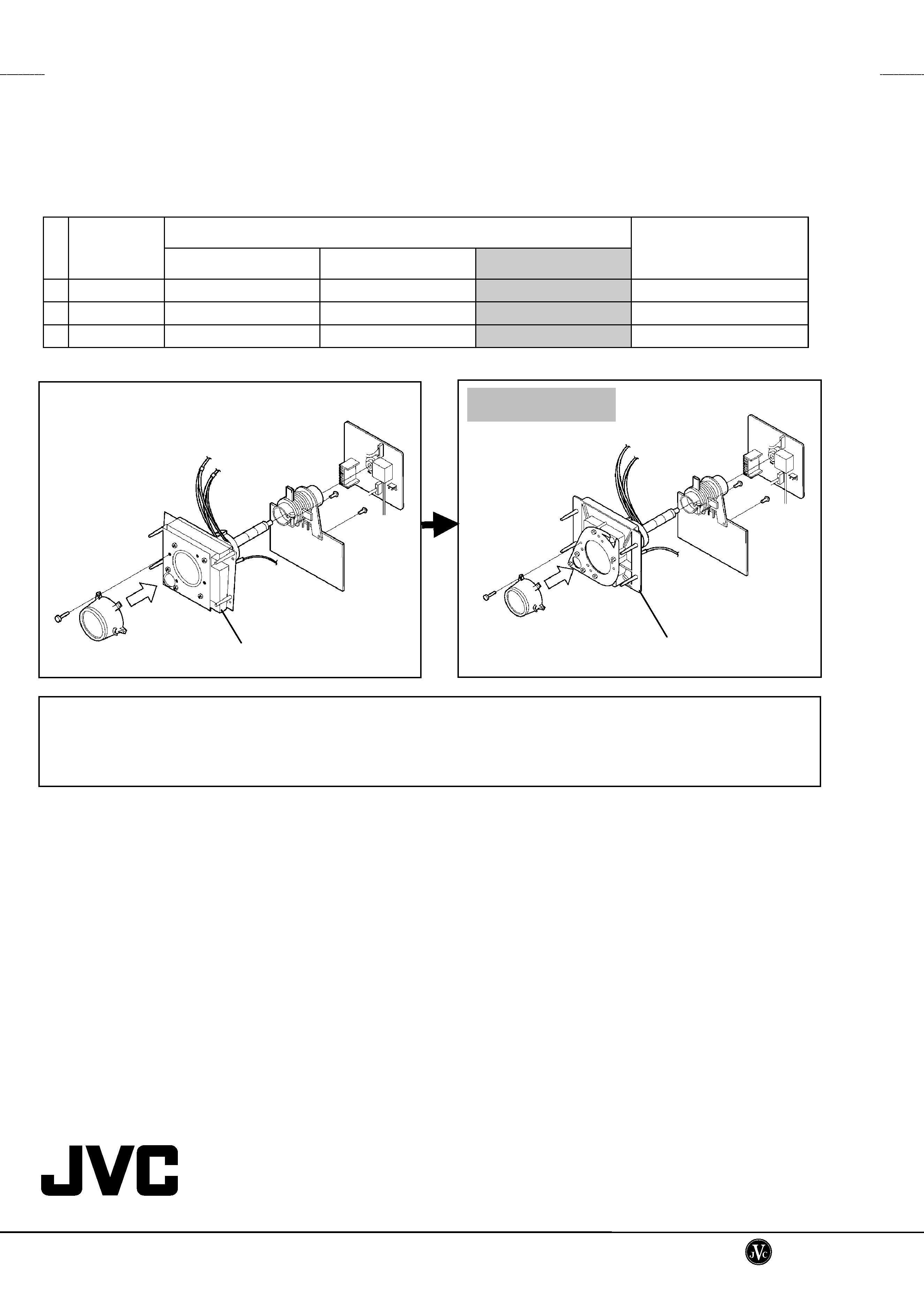 EXPLODED VIEW PARTS LIST (Page 58)
CRT ASS'Y (COUPLER ASS'Y)
CRT ASS'Y (COUPLER ASS'Y)
When you replace the CRT ASS'Y for the AV-56WP30 and AV-56WP30
/A
models with those for the
AV-56WP30
/B
model, please change the three CRT ASS'Y for R/G/B all together.
They are not compatible with each other.
JVC SERVICE & ENGINEERING COMPANY OF AMERICA
DIVISION OF JVC AMERICAS CORP.
www.jvcservice.com(US Only)
21 Finchdene Square Scarborough, Ontario M1X 1A7
---