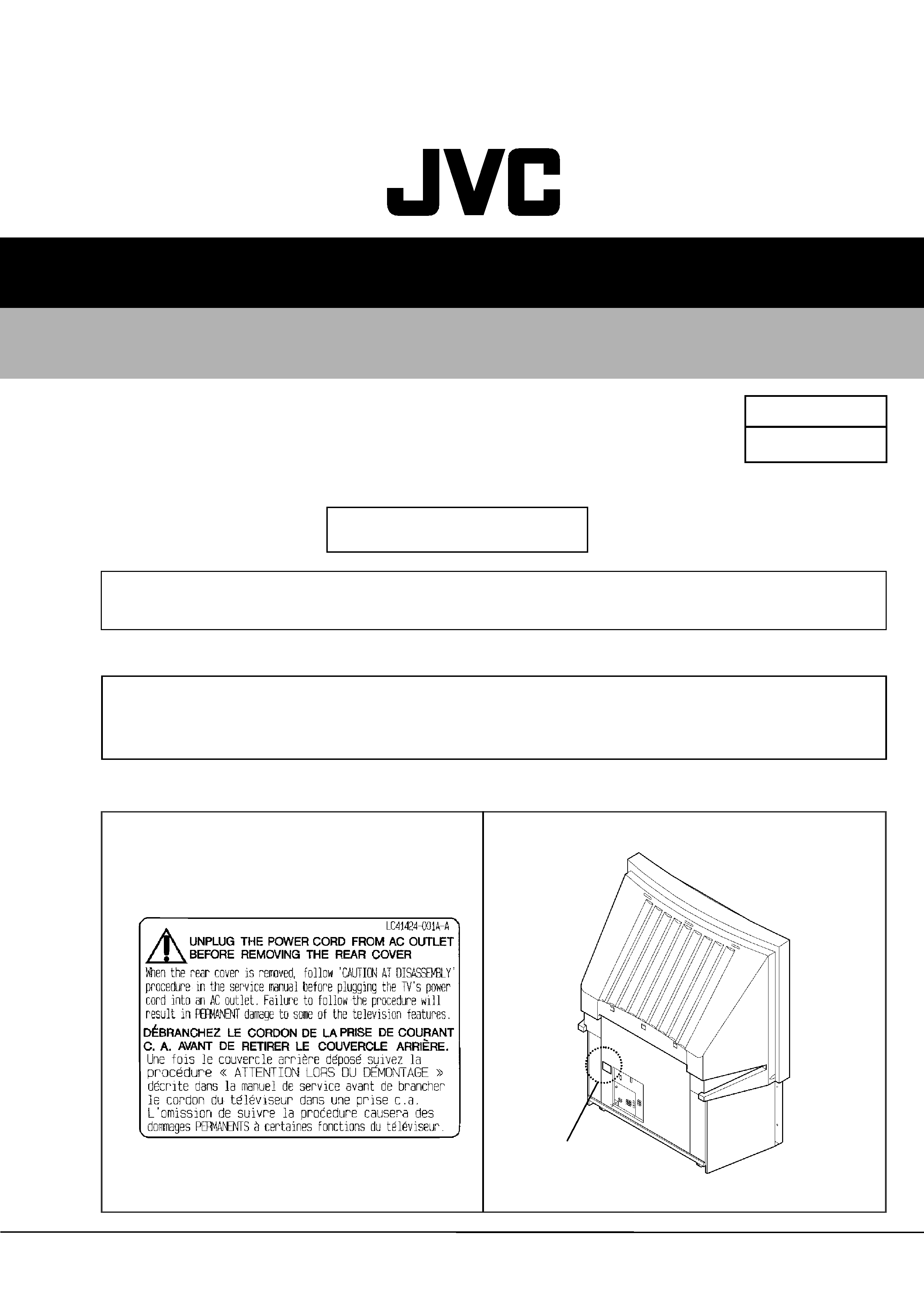 COPYRIGHT © 2002 VICTOR COMPANY OF JAPAN, LTD.
Since the some details of the AV-48WP30
/A-ME
service manual (No.51989B, Jul. 2002) were changed,
we are informing you of these changes and of the new description.
REAR PROJECTION TELEVISION
HDCP WARNING LABEL (LC41424-001A-A)
A "HDCP WARNING LABEL" is additionally attached to the rear side of the set.
Note: Before carrying out the work at the time when the REAR COVER (REAR PANEL) is removed,
read the description written on the LABEL without fail.
---

VICTOR COMPANY OF JAPAN, LIMITED
HOME AV NETWORK BUSINESS UNIT 12, 3-chome, Moriya-cho, Kanagawa-ku, Yokohama, Kanagawa-prefecture, 221-8528, Japan
---