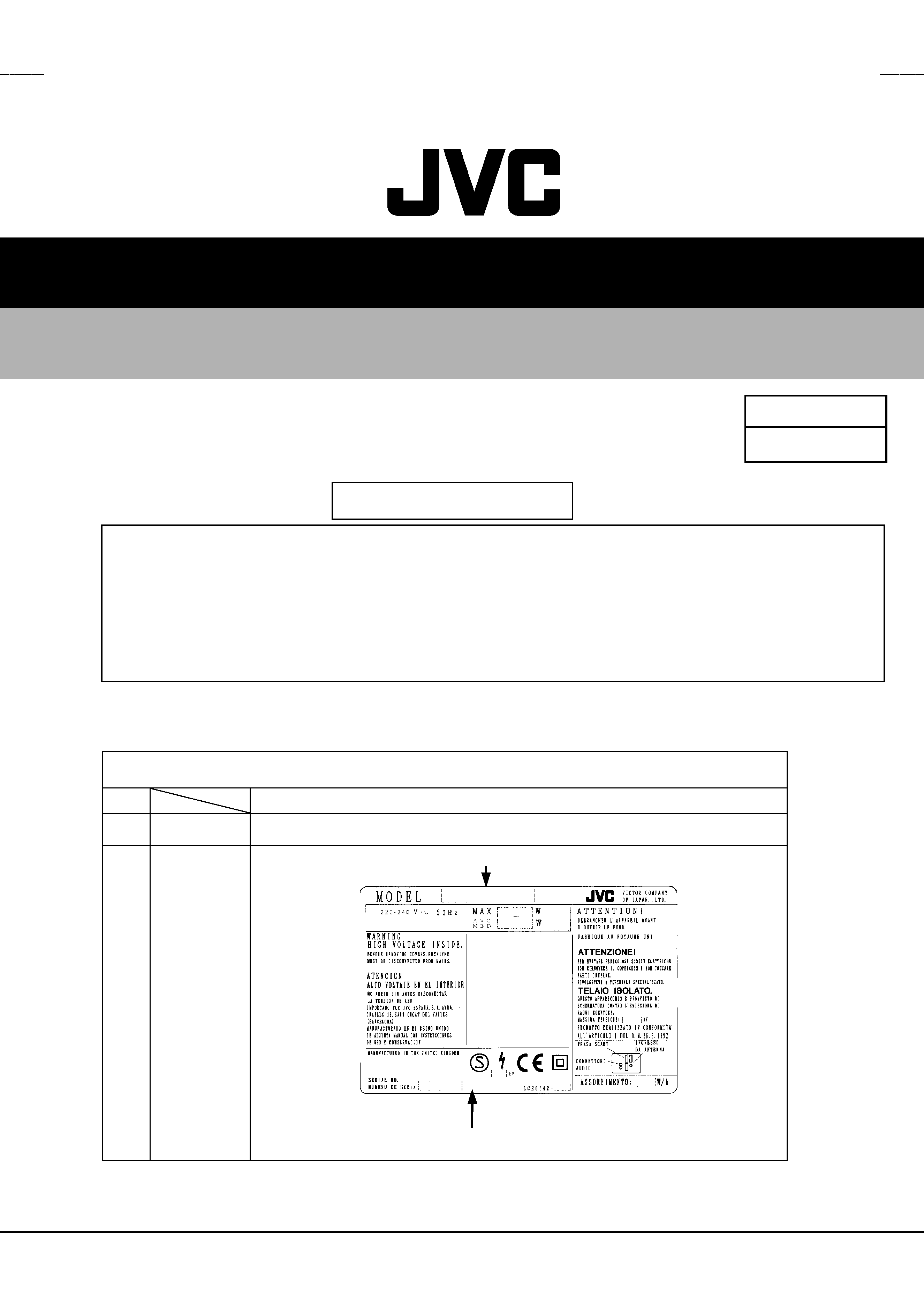 COPYRIGHT © 2000 VICTOR COMPANY OF JAPAN, LTD.
While refering to the illustration given below, identify model name on the rating label affixed to the
The following items for the AV-28WFT1EP/A model were changed from those of the AV-28WFT1EP models.
Therefore, this service manual describes only the items which differ from those of the AV-28WFT1EP service
For details other than those described in this manual, please refer to the AV-28WFT1EP service manual
(No.51694D, Nov. 2000) and AV-28WFT1EPS service manual (No.51694, Feb. 2000).
---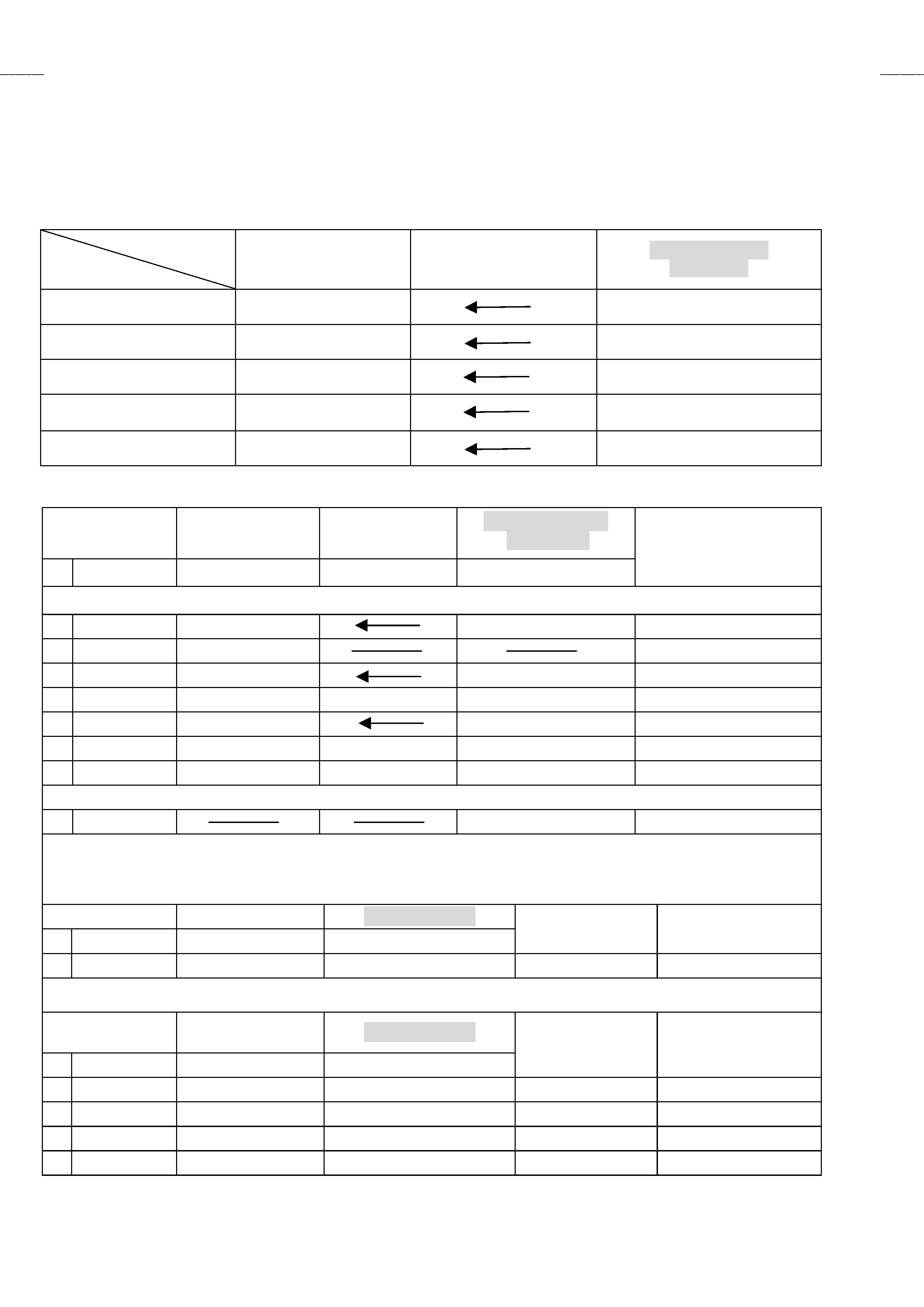 USING PW BOARD DIFFERENCE TABLE (Page 38)
EXPLODED VIEW PARTS LIST (Page 40)
PACKING PARTS LIST (Page57)
PRINTED WIRING BOARD PARS LIST
MAIN PW BOARD ASS'Y (Page 43)
POWER & DEF. PW BOARD ASS'Y(Page 45~46)
---

POWER & DEF. PW BOARD ASS'Y(Page 45)
---

VICTOR COMPANY OF JAPAN, LIMITED
HOME AV NETWORK BUSINESS UNIT
1106 Heta, Iwai-city, Ibaraki-prefecture, 306-0698, Japan
---