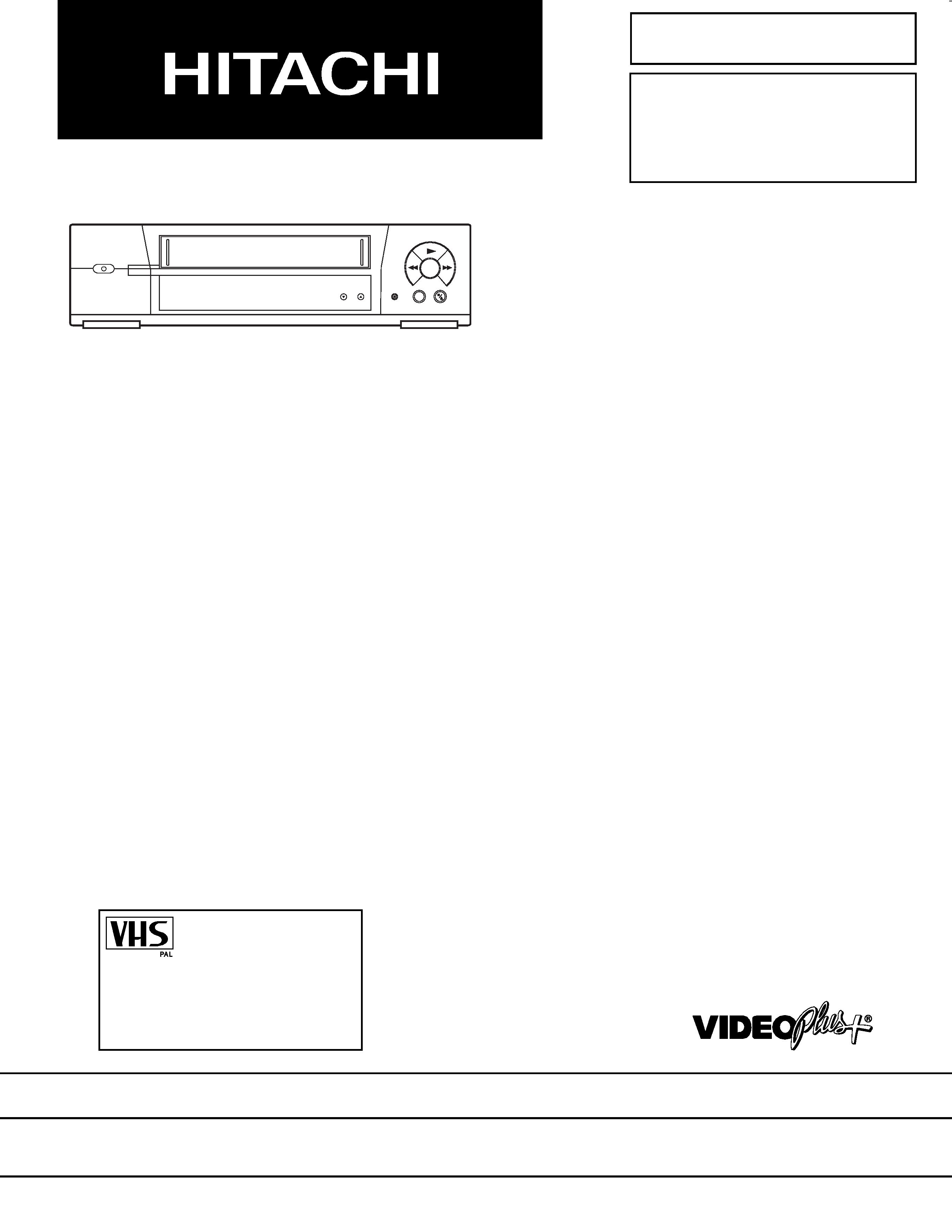 This video deck is VHS type video
recorder. For proper operation, only
the VHS type cassette must be
SPECIFICATIONS AND PARTS ARE SUBJECT TO CHANGE FOR IMPROVEMENT
---

SPECIFICATIONS. . . . . . . . . . . . . . . . . . . . . . . . . . . . . 1-1-1
FUNCTION INDICATOR SYMBOLS . . . . . . . . . . . . . . 1-2-1
IMPORTANT SAFETY PRECAUTIONS . . . . . . . . . . . . 1-3-1
Product Safety Notice . . . . . . . . . . . . . . . . . . . . . . . . . 1-3-1
Precautions during Servicing. . . . . . . . . . . . . . . . . . . . 1-3-1
Safety Check after Servicing . . . . . . . . . . . . . . . . . . . . 1-3-2
STANDARD NOTES FOR SERVICING . . . . . . . . . . . . 1-4-1
Circuit Board Indications . . . . . . . . . . . . . . . . . . . . . . . 1-4-1
Instructions for Connectors . . . . . . . . . . . . . . . . . . . . . 1-4-1
How to Remove/Install Flat Pack-IC . . . . . . . . . . . . . . 1-4-1
Instructions for Handling
Semi-conductors . . . . . . . . . . . . . . . . . . . . . . . . . . . 1-4-3
PREPARATION FOR SERVICING . . . . . . . . . . . . . . . . 1-5-1
How to Enter the Service Mode. . . . . . . . . . . . . . . . . . 1-5-1
TROUBLESHOOTING . . . . . . . . . . . . . . . . . . . . . . . . . 1-6-1
ORERATING CONTROLS AND FUNCTIONS . . . . . . . 1-7-1
CABINET DISASSEMBLY INSTRUCTIONS . . . . . . . . 2-1-1
1. Disassembly Flowchart . . . . . . . . . . . . . . . . . . . . . . 2-1-1
2. Disassembly Method . . . . . . . . . . . . . . . . . . . . . . . . 2-1-1
DISASSEMBLY/ASSEMBLY PROCEDURES OF
DECK MECHANISM . . . . . . . . . . . . . . . . . . . . . . . . . . 2-2-1
ALIGNMENT PROCEDURES OF MECHANISM . . . . . 2-3-1
ELECTRICAL ADJUSTMENT INSTRUCTIONS . . . . . 2-4-1
Test Equipment Required . . . . . . . . . . . . . . . . . . . . . . 2-4-1
Head Switching Position Adjustment. . . . . . . . . . . . . . 2-4-1
FIXTURE AND TAPE FOR ADJUSTMENT . . . . . . . . . 2-5-1
How to Use The Fixtures . . . . . . . . . . . . . . . . . . . . . . . 2-5-1
MECHANICAL ALIGNMENT PROCEDURES . . . . . . . 2-6-1
Service Information . . . . . . . . . . . . . . . . . . . . . . . . . . . 2-6-1
1. Tape Interchangeability Alignment. . . . . . . . . . . . . . 2-6-2
1-A.Preliminary/Final Checking and
Alignment of Tape Path . . . . . . . . . . . . . . . . . . . 2-6-3
1-B.X Value Alignment . . . . . . . . . . . . . . . . . . . . . . . . 2-6-3
1-C.Checking/Adjustment of Envelope Waveform . . . 2-6-4
Audio/Control/Erase Head . . . . . . . . . . . . . . . . . 2-6-4
STANDARD MAINTENANCE . . . . . . . . . . . . . . . . . . . . 2-7-1
Service Schedule Components . . . . . . . . . . . . . . . . . . 2-7-1
Cleaning . . . . . . . . . . . . . . . . . . . . . . . . . . . . . . . . . . . 2-7-2
EXPLODED VIEWS . . . . . . . . . . . . . . . . . . . . . . . . . . . 3-1-1
Front Panel . . . . . . . . . . . . . . . . . . . . . . . . . . . . . . . . . 3-1-1
Cabinet . . . . . . . . . . . . . . . . . . . . . . . . . . . . . . . . . . . . 3-1-2
Deck Mechanism View 1 . . . . . . . . . . . . . . . . . . . . . . . 3-1-3
Deck Mechanism View 2 . . . . . . . . . . . . . . . . . . . . . . . 3-1-4
Deck Mechanism View 3 . . . . . . . . . . . . . . . . . . . . . . . 3-1-5
REPLACEMENT PARTS LIST . . . . . . . . . . . . . . . . . . . 3-2-1
Mechanical Parts List . . . . . . . . . . . . . . . . . . . . . . . . . 3-2-1
Electrical Parts List . . . . . . . . . . . . . . . . . . . . . . . . . . . 3-2-3
SCHEMATIC DIAGRAMS/CBA'S AND
TEST POINTS. . . . . . . . . . . . . . . . . . . . . . . . . . . . . . . 4-1-1
Wiring Diagrams . . . . . . . . . . . . . . . . . . . . . . . . . . . . . 4-1-3
Main 1/5 Schematic Diagram . . . . . . . . . . . . . . . . . . . 4-1-4
Main 2/5 Schematic Diagram . . . . . . . . . . . . . . . . . . . 4-1-5
Main 3/5 Schematic Diagram . . . . . . . . . . . . . . . . . . . 4-1-6
Main 4/5 Schematic Diagram . . . . . . . . . . . . . . . . . . . 4-1-7
Main 5/5 Schematic Diagram ( VT-FX240EUK ) . . . . . 4-1-8
Function Schematic Diagram . . . . . . . . . . . . . . . . . . . 4-1-9
AFV Schematic Diagram ( VT-FX240EUK ) . . . . . . . 4-1-10
Jack Schematic Diagram. . . . . . . . . . . . . . . . . . . . . . 4-1-11
Main CBA Top View . . . . . . . . . . . . . . . . . . . . . . . . . 4-1-12
Main CBA Bottom View . . . . . . . . . . . . . . . . . . . . . . . 4-1-13
Function/Power SW CBA Top/Bottom View . . . . . . . 4-1-14
AFV CBA Top/Bottom View. . . . . . . . . . . . . . . . . . . . 4-1-15
Jack CBA Top/Bottom View . . . . . . . . . . . . . . . . . . . 4-1-16
BLOCK DIAGRAMS . . . . . . . . . . . . . . . . . . . . . . . . . . . 4-2-1
Servo/System Control Block Diagram . . . . . . . . . . . . 4-2-1
Video Block Diagram(VT-MX210EUK) . . . . . . . . . . . . 4-2-2
Video Block Diagram(VT-FX240EUK). . . . . . . . . . . . . 4-2-3
Audio Block Diagram(VT-MX210EUK) . . . . . . . . . . . . 4-2-4
Audio Block Diagram(VT-FX240EUK). . . . . . . . . . . . . 4-2-5
Hi-Fi Audio Block Diagram(VT-FX240EUK) . . . . . . . . 4-2-6
Power Supply Block Diagram . . . . . . . . . . . . . . . . . . . 4-2-7
SYSTEM CONTROL TIMING CHARTS . . . . . . . . . . . . 4-3-1
IC PIN FUNCTION DESCRIPTIONS . . . . . . . . . . . . . . 4-4-1
LEAD IDENTIFICATIONS. . . . . . . . . . . . . . . . . . . . . . . 4-5-1
CHAPTER 1 GENERAL INFORMATION
CHAPTER 2 DISASSEMBLY AND ADJUSTMENT
CHAPTER 3 EXPLODED VIEWS AND PARTS LIST
SCHEMATIC AND BLOCK DIAGRAMS/
---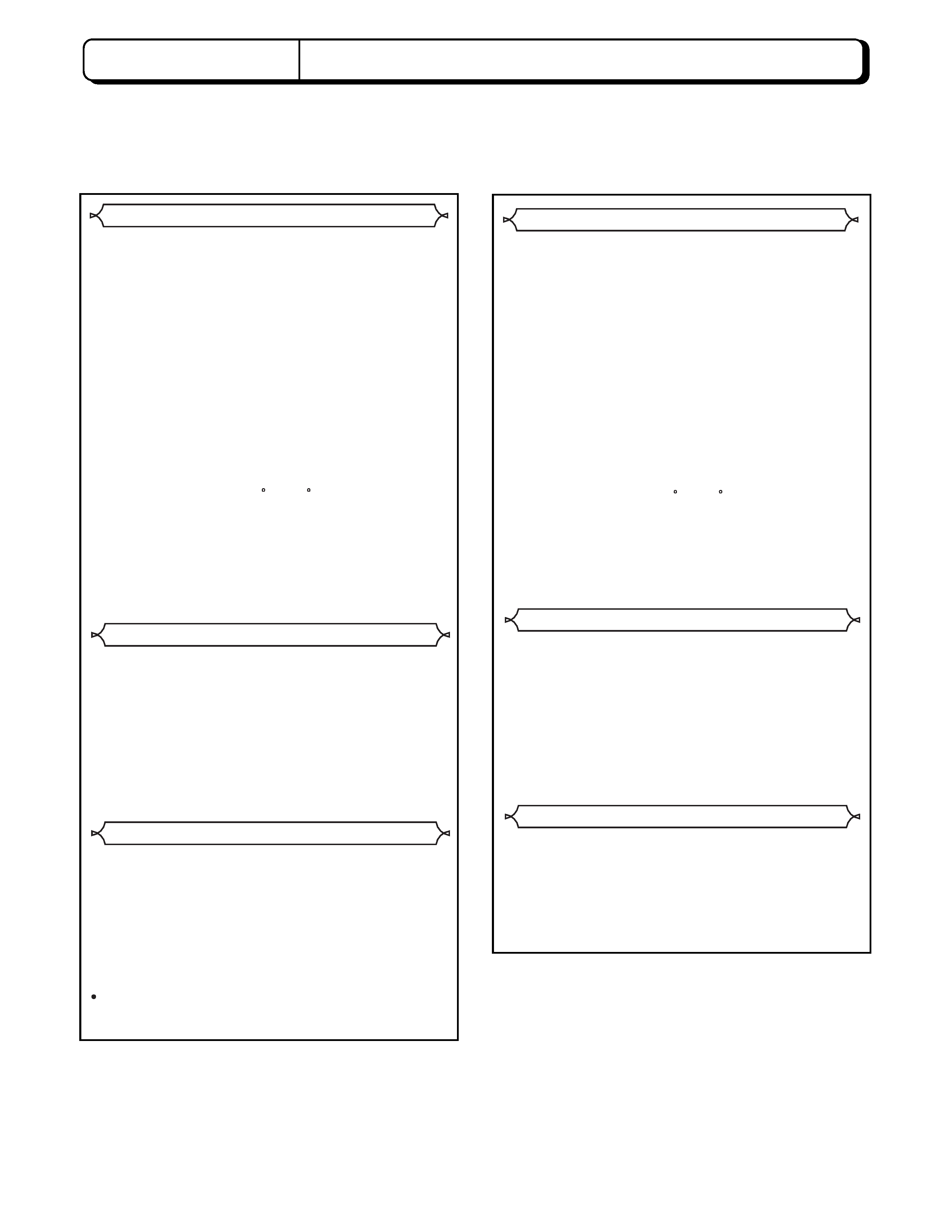 20 Watts (Stand by: 3.3 watts)
Electrical Specifications
20 Watts (Stand by:3.3 watts)
Electrical Specifications
Designs and specifications are subject to change with-
Six comprising of Four-video
---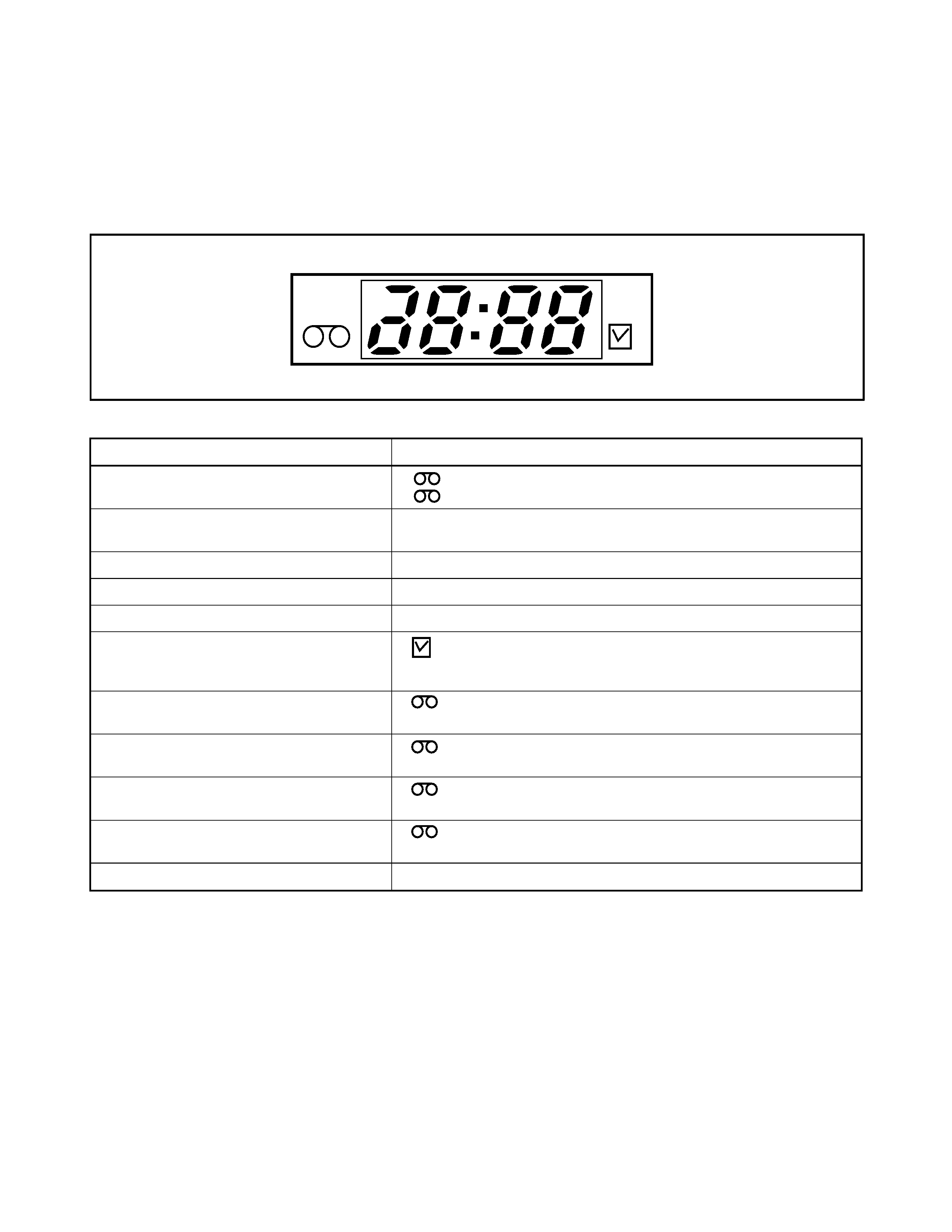 FUNCTION INDICATOR SYMBOLS
The following symbols will appear on the indicator panel to indicate the current mode or operation of the VCR.
On-screen modes will also be momentarily displayed on the tv screen when you press the operation buttons.
" H "= LED Light on, " L "= LED Light off
(T-REC OFF, T-REC incomplete
Blinks at 0.8Hz interval)
When reel and capstan mechanism is not
When tape loading mechanism is not func-
When cassette loading mechanism is not
When the drum is not working properly
---

IMPORTANT SAFETY PRECAUTIONS
Some electrical and mechanical parts have special
safety-related characteristics which are often not evi-
dent from visual inspection, nor can the protection
they give necessarily be obtained by replacing them
with components rated for higher voltage, wattage,
etc. Parts that have special safety characteristics are
identified by a ! on schematics and in parts lists. Use
of a substitute replacement that does not have the
same safety characteristics as the recommended
replacement part might create shock, fire, and/or other
hazards. The Product's Safety is under review contin-
uously and new instructions are issued whenever
appropriate. Prior to shipment from the factory, our
products are carefully inspected to confirm with the
recognized product safety and electrical codes of the
countries in which they are to be sold. However, in
order to maintain such compliance, it is equally impor-
tant to implement the following precautions when a set
Precautions during Servicing
A. Parts identified by the ! symbol are critical for
safety. Replace only with part number specified.
B. In addition to safety, other parts and assemblies
are specified for conformance with regulations
applying to spurious radiation. These must also be
replaced only with specified replacements.
Examples: RF converters, RF cables, noise block-
ing capacitors, and noise blocking filters, etc.
C. Use specified internal wiring. Note especially:
1)Wires covered with PVC tubing
D. Use specified insulating materials for hazardous
live parts. Note especially:
4)Insulators for transistors
E. When replacing AC primary side components
(transformers, power cord, etc.), wrap ends of
wires securely about the terminals before solder-
F. Observe that the wires do not contact heat produc-
ing parts (heatsinks, oxide metal film resistors, fus-
G. Check that replaced wires do not contact sharp
H. When a power cord has been replaced, check that
5 - 6 kg of force in any direction will not loosen it.
I. Also check areas surrounding repaired locations.
J. Use care that foreign objects (screws, solder drop-
lets, etc.) do not remain inside the set.
K. Crimp type wire connector
The power transformer uses crimp type connectors
which connect the power cord and the primary side
of the transformer. When replacing the transformer,
follow these steps carefully and precisely to pre-
1)Remove the old connector by cutting the wires at a
point close to the connector.
Important: Do not re-use a connector. (Discard it.)
2)Strip about 15 mm of the insulation from the ends
of the wires. If the wires are stranded, twist the
strands to avoid frayed conductors.
3)Align the lengths of the wires to be connected.
Insert the wires fully into the connector.
4)Use a crimping tool to crimp the metal sleeve at its
center. Be sure to crimp fully to the complete clo-
L. When connecting or disconnecting the internal con-
nectors, first, disconnect the AC plug from the AC
---