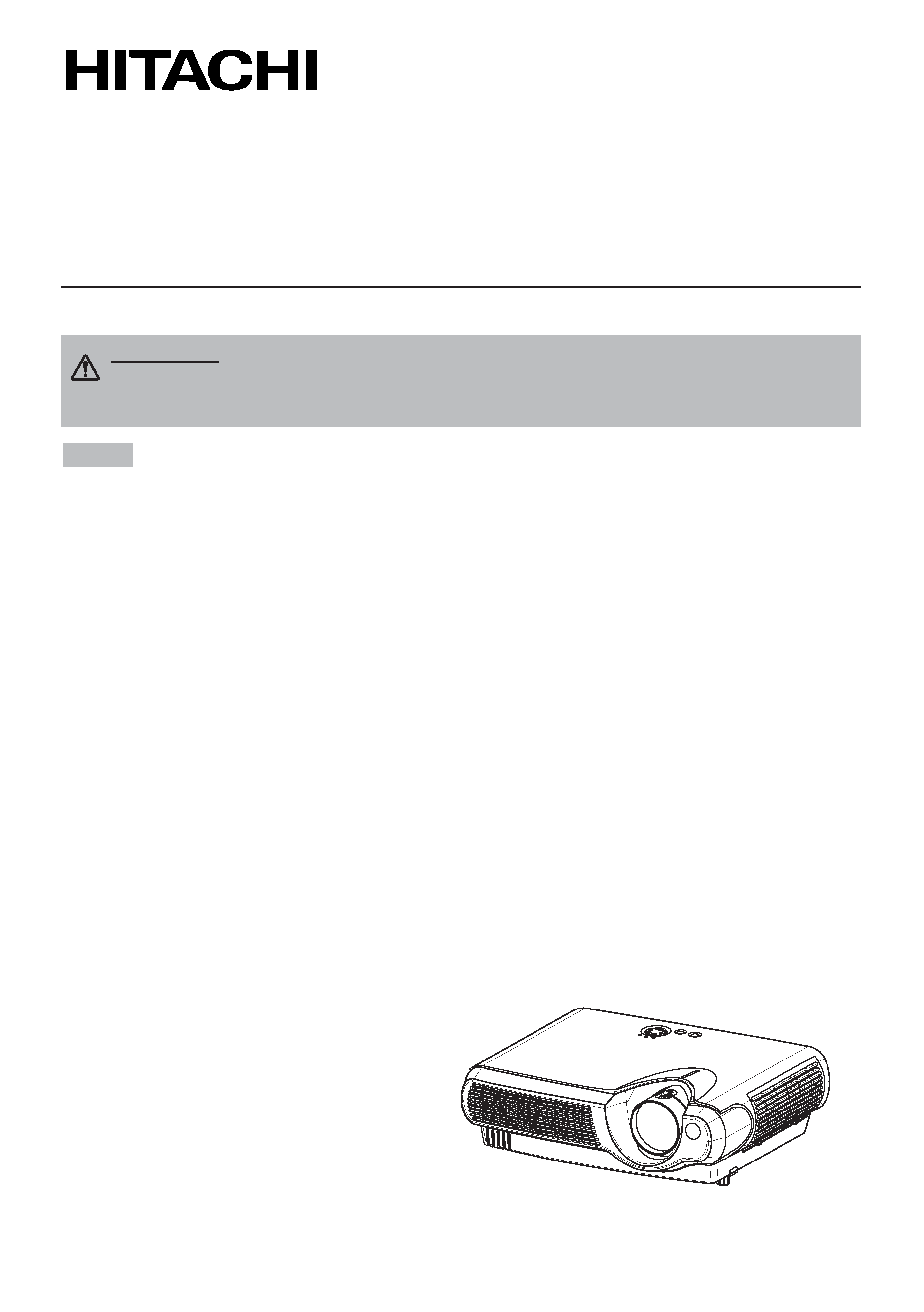 Thank you for purchasing this projector.
· The information in this manual is subject to change without notice.
· The manufacturer assumes no responsibility for any errors that may appear in this manual.
· The reproduction, transmission or use of this document or contents is not permitted without
express written authority.
TRADEMARK ACKNOWLEDGMENT :
· VGA and XGA are registered trademarks of the International Business Machines Corporation.
· Apple and Mac are registered trademarks of Apple Computer, Inc.
· VESA and SVGA are trademarks of the Video Electronics Standard Association.
· Windows is a registered trademark of Microsoft Corporation.
All other trademarks are the property of their respective owners.
WARNING Before using, read the "User's Manual - Safety Guide" and
these manuals to ensure correct usage through understanding. After reading,
store them in a safe place for future reference.
User's Manual - Operating Guide
---

Adjusting The Projector's
Operating The Remote Control
Selecting An Input Signal
Temporarily Muting The Sound
Using The Magnify Feature
Selecting The Aspect Ratio
Caring For The Air Filter
Phenomena That May Easily Be
Mistaken For Machine Defects
Warranty And After-Service
---

Crisp, ultra-bright presentations is achieved by using a UHB (ultra high brightness) lamp and a highly
efficient optical system.
Special mode is available for reducing projector noise to achieve quieter operation.
This projector can memorize 4 settings by MY MEMORY function.
G
Partial Magnification Function
Interesting parts of images can be magnified for closer viewing.
G
Keystone Distortion Correction
Quick correction of distorted images electrically.
Please see the "Contents Of Package" of the "User's Manual ­ Quick Guide".
Your projector should come with the items shown there. Contact your dealer
This multimedia projector is used to project various computer signals as well as
NTSC / PAL / SECAM video signals onto a screen. Little space is required for
installation and large images can easily be realized.
· Keep the original packing material for future reshipment.
---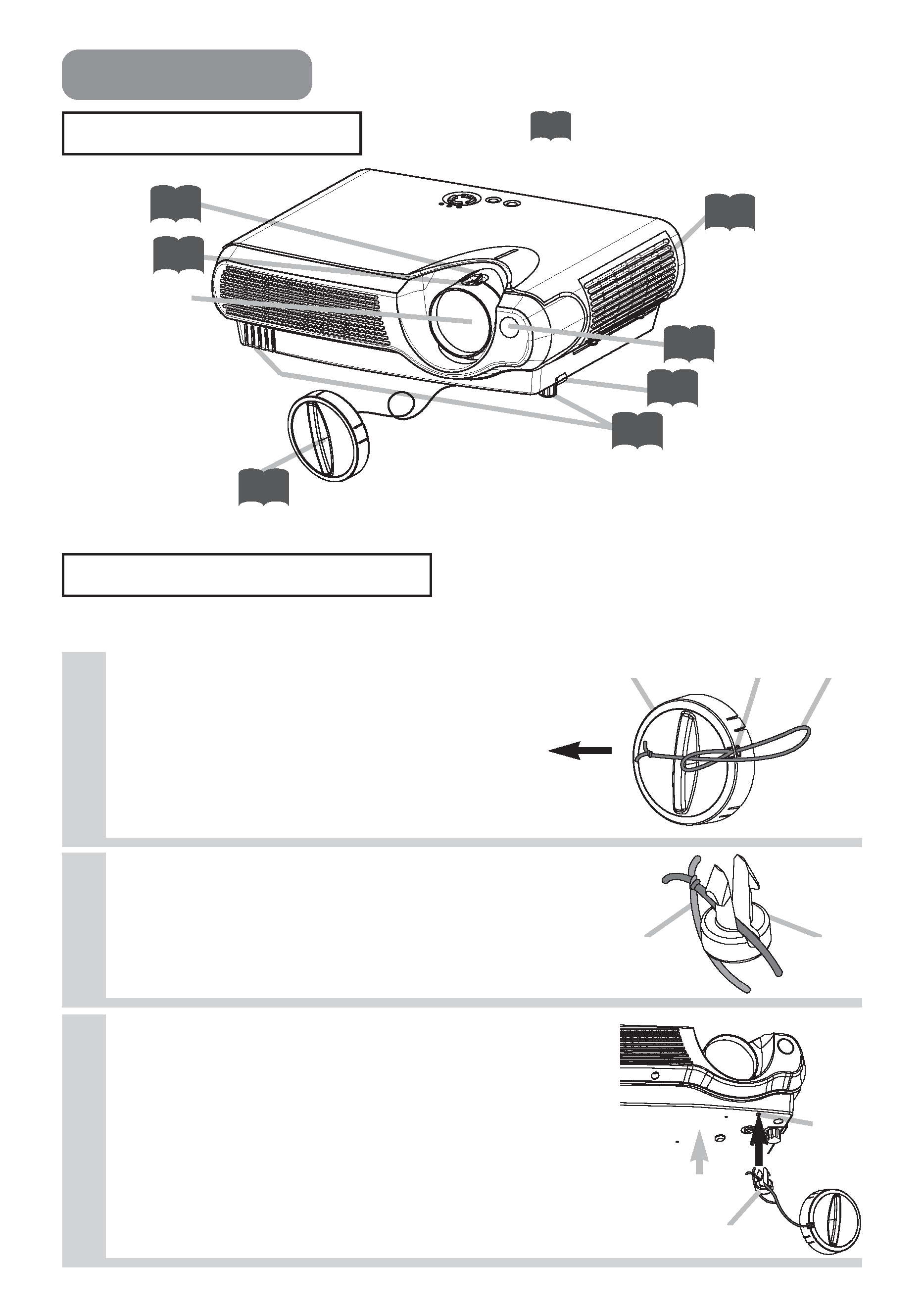 Indicates the corresponding
To avoid losing, please fasten the lens cap to the projector using the strap.
Fix the strap to the strap ring of lens
cap, as the right drawing.
Put one piece of the strap into the
groove on rivet, as the right drawing.
Push the rivet into the strap hole.
---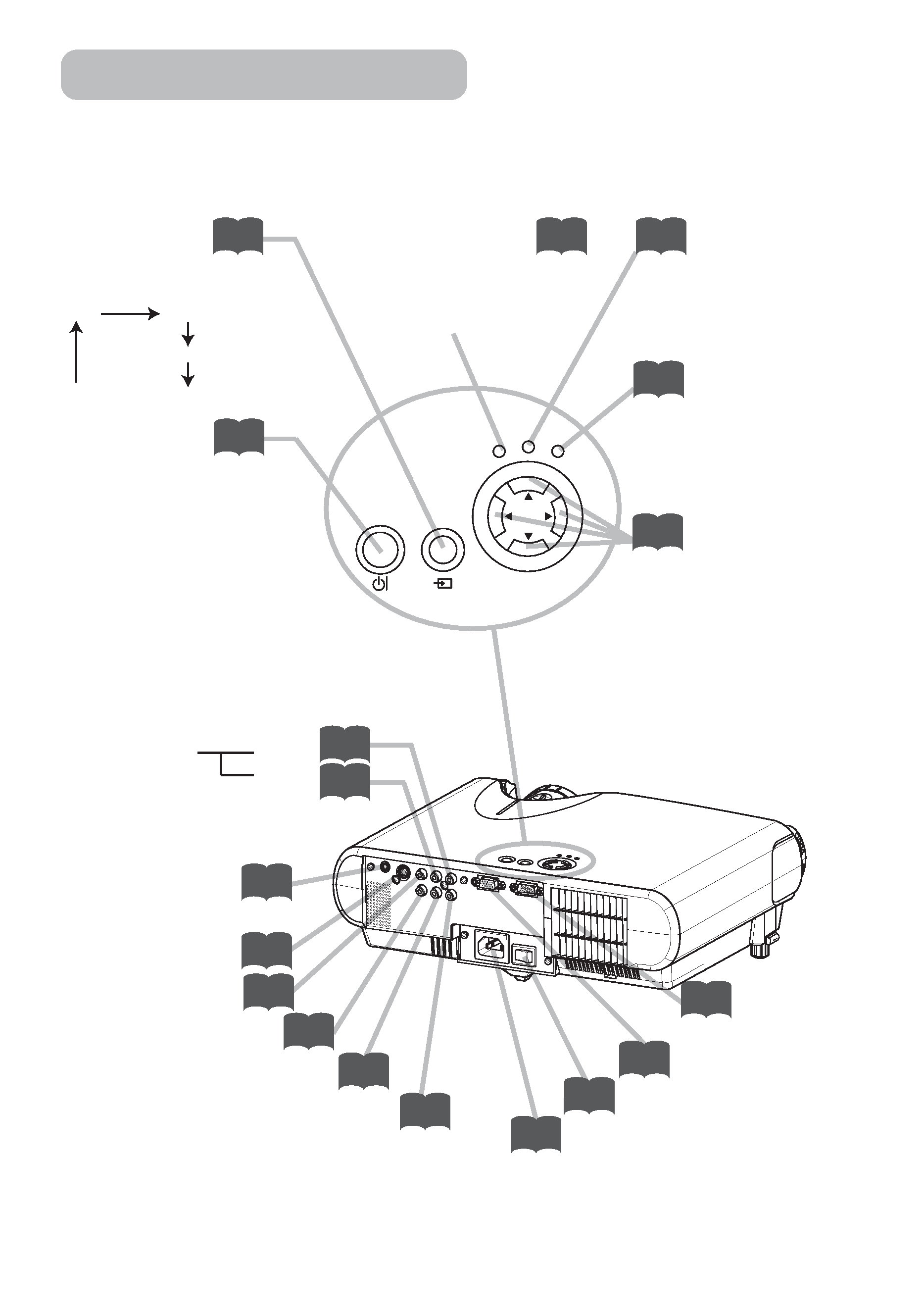 supply. Refer to the section
toggles between the signal
operate the menu function.
power on/off. Refer to the
lights or blinks when any
temperature has happened.
lights or blinks when any
problem about the lamp has
The Projector (continued)
---