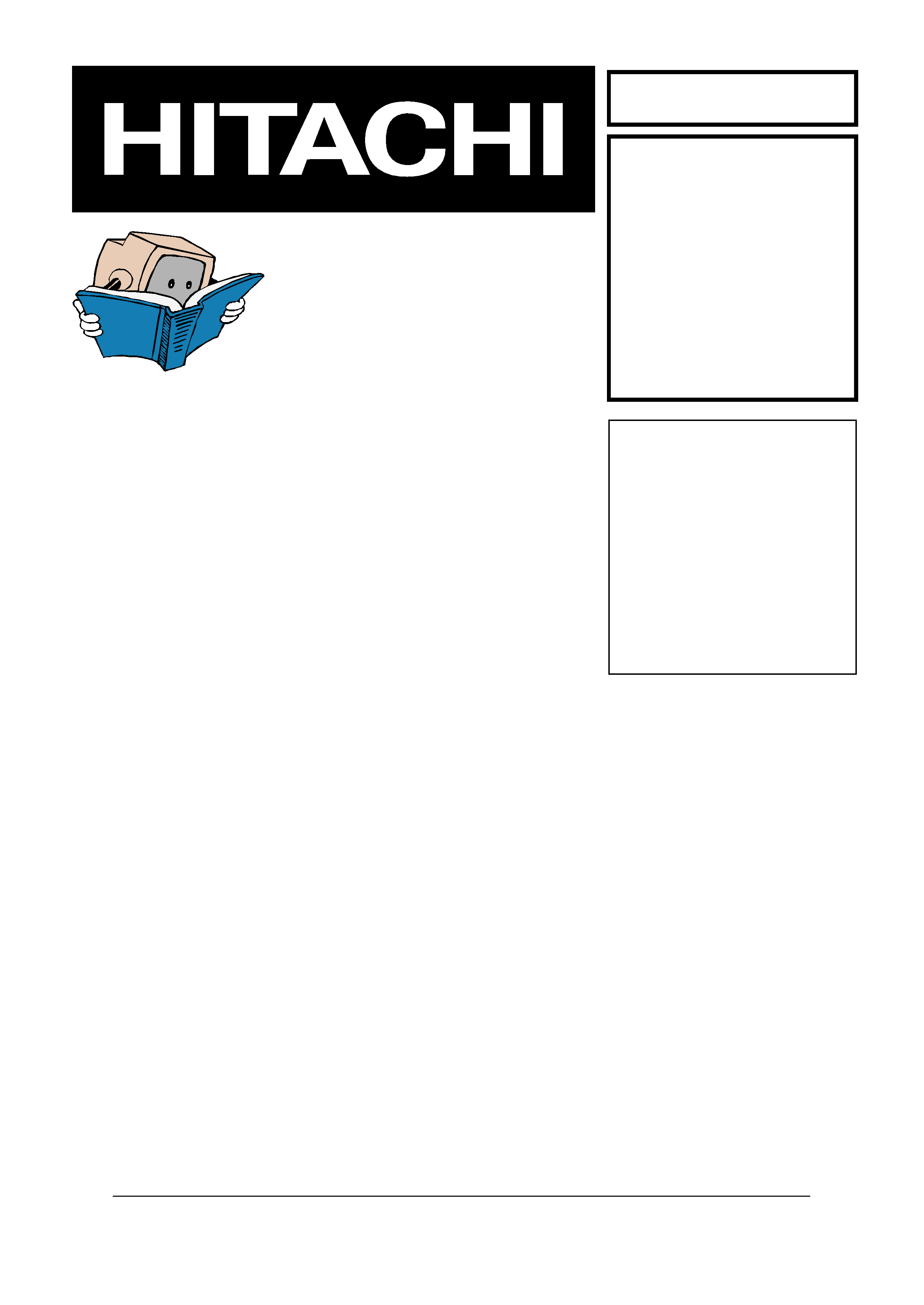 Before servicing this chassis, it is important that the service technician read the "Safety
Precautions" and "Product Safety Notices" in this service manual.
Avant d'effectuer l'entretien du châassis, le technicien doit lire les «Précautions de sécurité»
et les «Notices de sécurité du produit» présentés dans le présent manuel.
Vor Öffnen des Gehäuses hat der Service-Ingenieur die ,,Sicherheitshinweise" und ,,Hinweise
zur Produktsicherheit" in diesem Wartungshandbuch zu lesen.
manual is subject to alteration for
Les données fournies dans le présent
manuel d'entretien peuvent faire l'objet
de modifications en vue de perfectionner
enthaltenen Spezifikationen können sich
zwecks Verbesserungen ändern.
SPECIFICATIONS AND PARTS ARE SUBJECT TO CHANGE FOR IMPROVEMENT
---

The MT1370 Progressive Scan DVD Player Combo chip is a single -chip MPEG video decoding chip that
integrates audio/video stream data processing, TV encoder four video DACs with macrovision, copy protection,
DVD system navigation, system control and housekeeping functions.
These features can be listed as follows:
- Progressive scan DVD -player combo chip.
- Support NTSC, PAL-BDGHI, PAL-N, PAL-M interlace TV format and 480p, 576p progressive TV format.
- Built-in progressive video output.
- DVD-Video, VCD 1.1, 2.0 and SVCD.
- Unified track buffer A/V decoding buffer.
- Supports 16-bit/32-bit SDRAM data bus interface.
- Servo controlling and data channel processing.
· Macrovision 7.1 for NTSC/PAL interlaced video.
· Simultaneous composite video and S-video outputs, or composite and YUV outputs, or
composite and RGB outputs.
· 8-bit CCIR 601 YUV 4:2:2 output.
. Decodes MPEG video and MPEG2 main profile at main level.
· Maximum input bit rate of 15 Mbits/sec.
· Dolby Digital (AC-3) and Dolby Pro Logic.
· Dolby Digital S/PDIF digital oudio outputs .
· High-Definition Compatible Digital (HDCD) decoding.
The MT1379 provides a glueless a 16-bit interface to DRAM memory devices used as OSD MPEG stream and
video buffer memory for a DVD player. The maximum amount of memory supported is 16 Mb of Synchronous
DRAM ( SDRAM ). The memory interface is configurable in depth to support 128 Mb adressing. The memory
---

interface controls access to both external SDRAM memories, which can be the sole unified external read/write
memory acting as program and data memory as well as various decoding and display buffers.
The MT1379 supports the DV34 interface, and other RF and servo interfaces used by any types of DVD loaders .
These interfaces meet the specifications of many DVD loader manufacturers.
The front panel is based around an Futaba VFD and a common NEC front panel controller chip, (uPD16311).
The MT1379 controls the uPD16311 using several control signals, (clock, data, chip select). The infrared remote
control signal is passed directly to the MT1379 for decoding.
A typical rear panel is included in the referance design. This rear panel supports:
- Six channel or two channel audio outputs.
- Optical and coax S/PDIF outputs.
- Composite, S-Video, and SCART outputs .
The six-video signals used to provide CVBS, S -Video, and RGB are generated by the MT1379's internal video
DAC. The video signals are buffered by external circutiry.
The S/PDIF serial stream is also generated by the MT1379 output by the rear panel. AK4382, CS4392 Audio
DACs are used for two channel audio output with MT1379.
12-pin DDX board output jack gives out the amplified audio. Digital Audio is processed in the DDX-8228 IC
and then amplified in the DDX-2050 Power Amplifier ICs.
---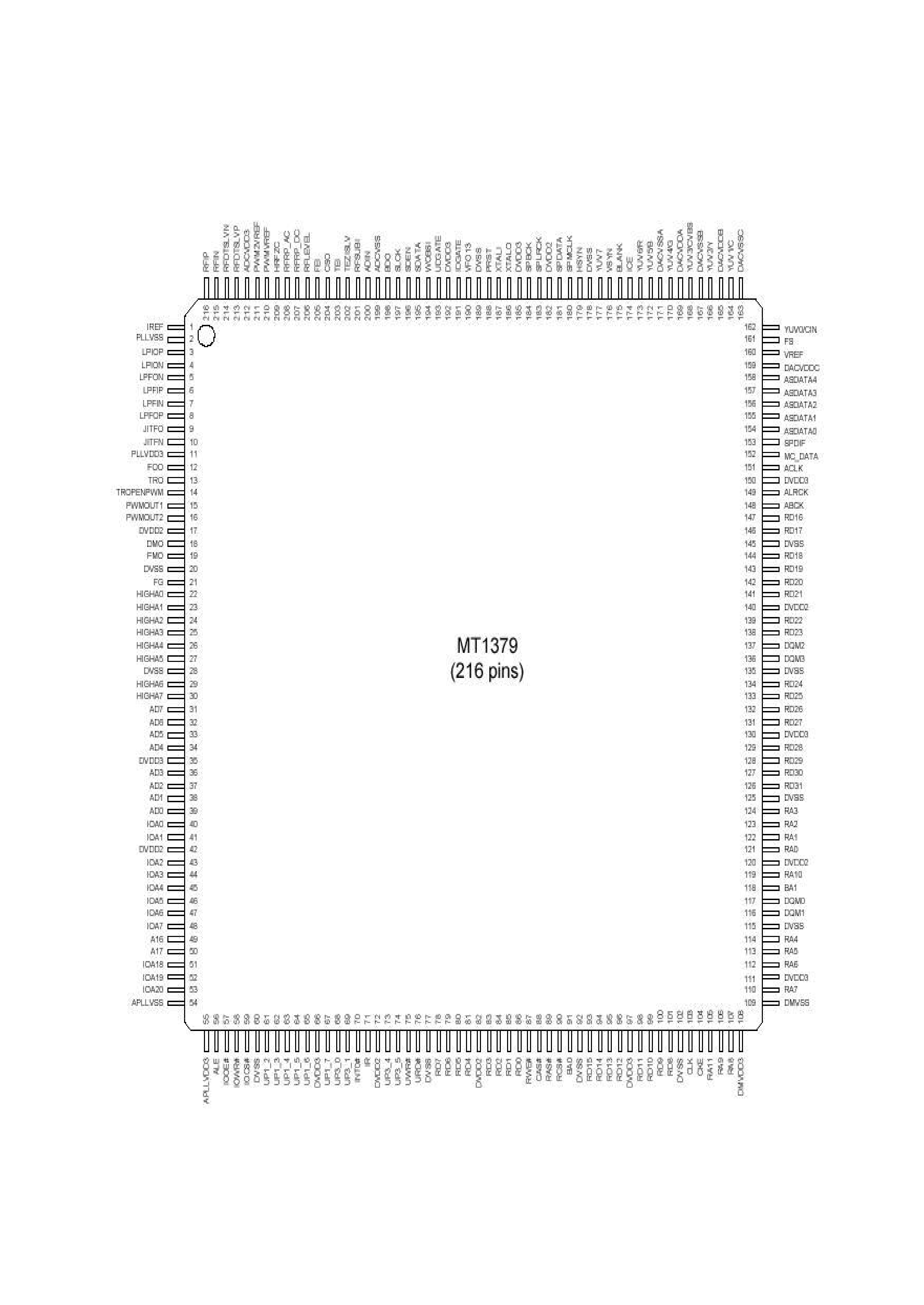 2. SYSTEM BLOCK DIAGRAM and MT1379 PIN DESCRIPTION
2.1 MT1379 PIN DESCRIPTION
---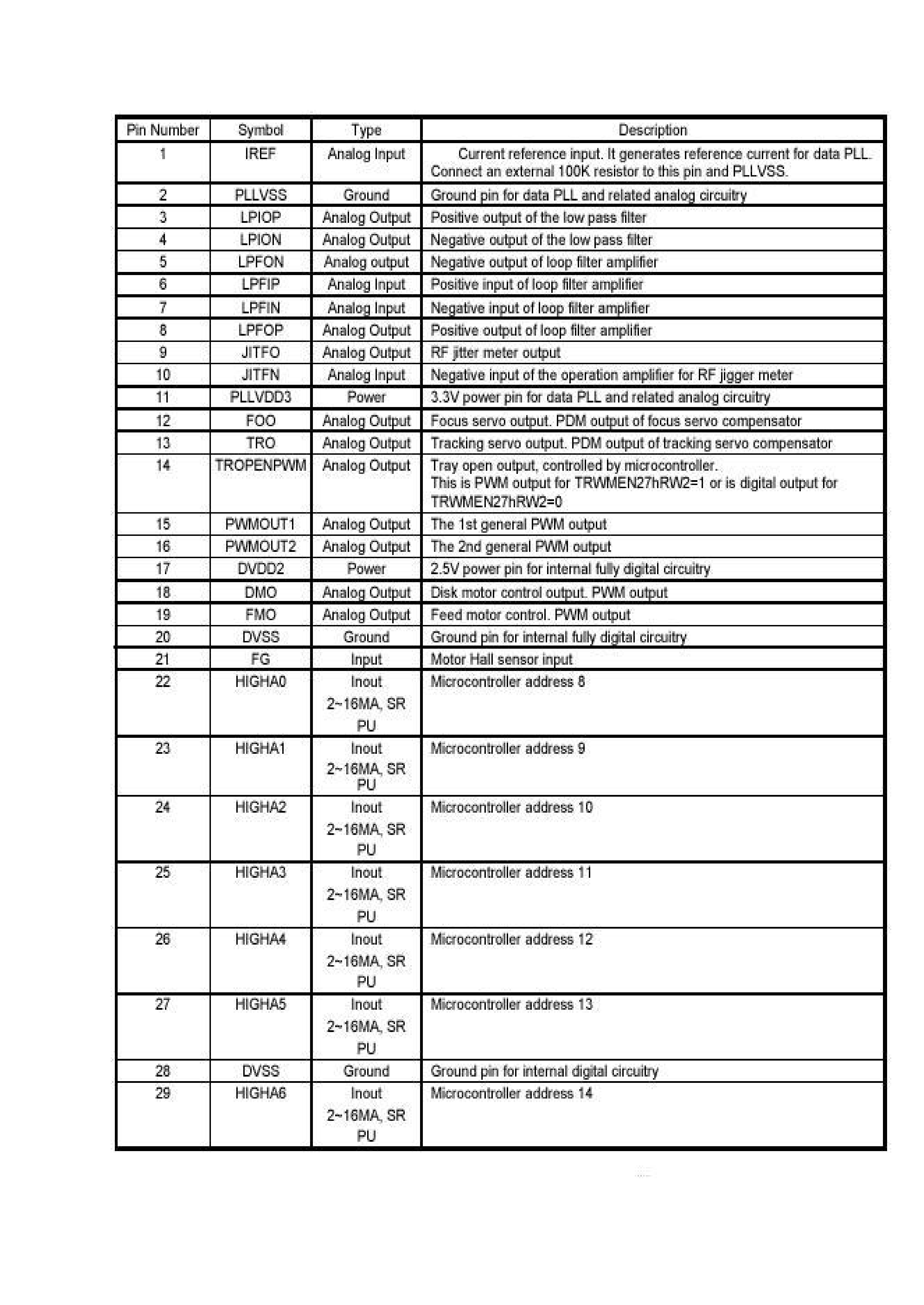 ---