manual is subject to alteration for
Les données fournies dans le présent
manuel d'entretien peuvent faire l'objet
de modifications en vue de perfectionner
enthaltenen Spezifikationen können sich
zwecks Verbesserungen ändern.
SPECIFICATIONS AND PARTS ARE SUBJECT TO CHANGE FOR IMPROVEMENT
As a suceeding model of CV-850
A
(Max 1300W), new CV-850
B
(Max 1400W) is put on sale.
The construction is same as previous CV-850
A
.
Regarding repairs, please have a look at the CV-850 service manual No.0041E-1.
---

Insulation class of materials
Maximum air flow (without attachment)
Weight (without attachment)
460mm(L) x 249mm(W) x 211mm(H)
---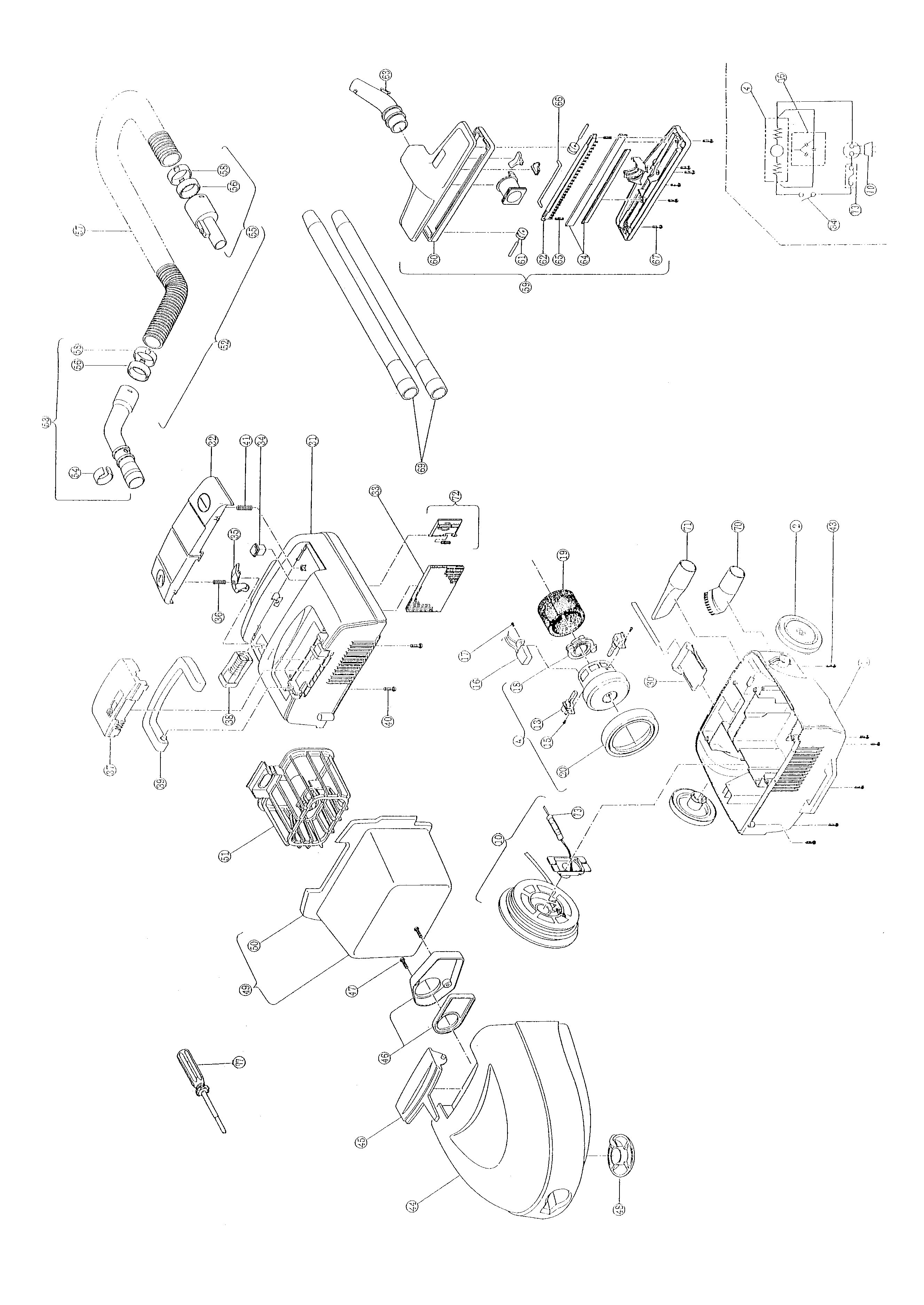 7.CONSTRUCTION DIAGRAM AND CONNECTION DIAGRAM
---

---

Hitachi, Ltd. Tokyo, Japan
International Sales Division
THE HITACHI ATAGO BUILDING,
No. 15 ­12 Nishi Shinbashi, 2 ­ Chome,
Minato ­ Ku, Tokyo 105-8430, Japan.
364 Kifissias Ave. & 1, Delfon Str.
D-85622 Feldkirchen bei München
Hotline: +49-180-551 25 51 (12ct/min)
Gran Via Carlos III, 101- 1
Via Tommaso Gulli N.39, 20147
Tel: +39 02 38073415 Servizio Clienti
Tel: +46 (0) 8 562 711 00
Fax: +46 (0) 8 562 711 13
B.P. 45, 69671 BRON CEDEX
HITACHI EUROPE LTD (Norway) AB
101 27 Pr aha 10 ­ Bohdalec
www.hitachidigitalmedia.com
---