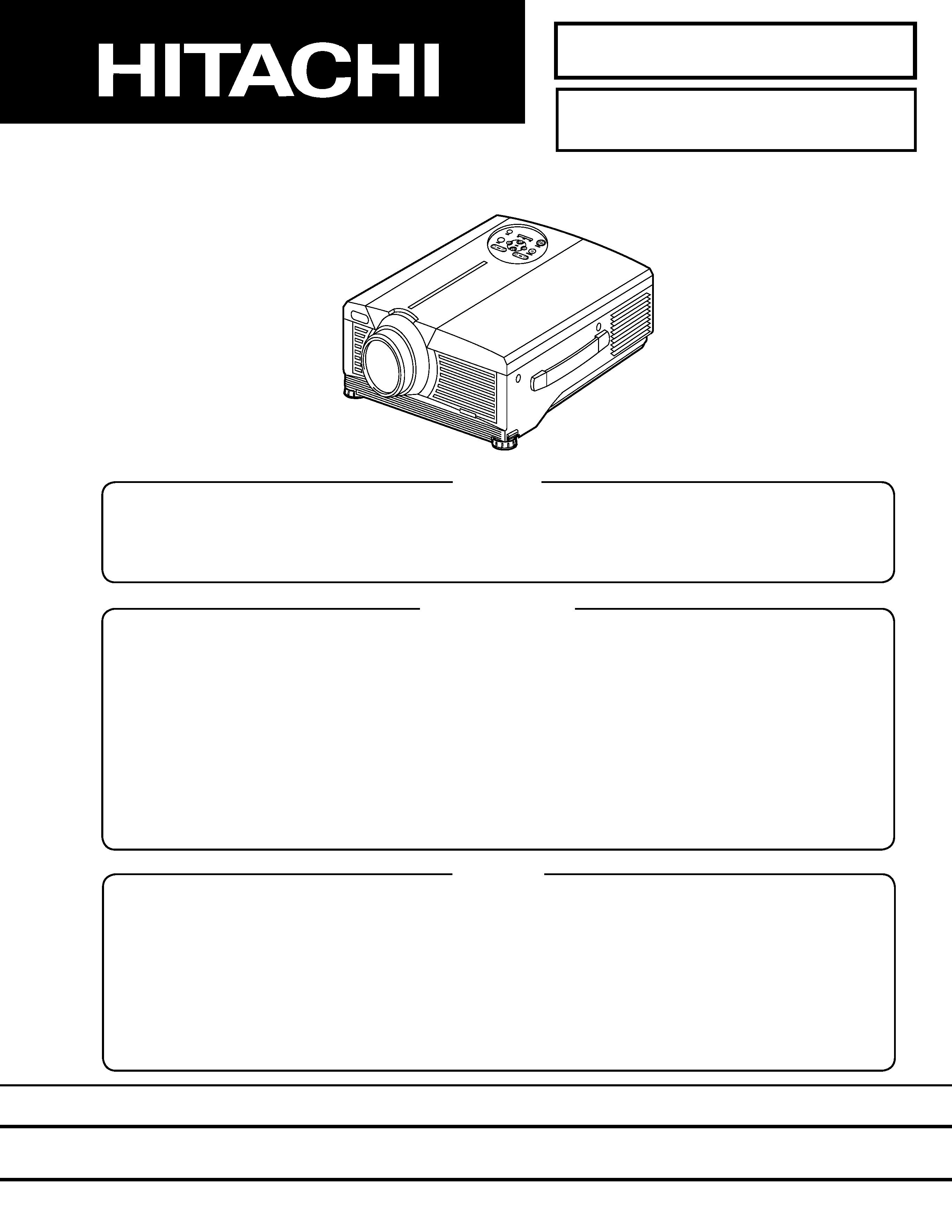 SPECIFICATIONS AND PARTS ARE SUBJECT TO CHANGE FOR IMPROVEMENT.
June 2002 Digital Media Division
Be sure to read this manual before servicing. To assure safety from fire, electric shock, injury, harmful
radiation and materials, various measures are provided in this HITACHI Multimedia LCD Projector. Be sure to
read cautionary items described in the manual to maintain safety before servicing.
1.The lamp becomes hot, avoid burns to your fingers when replacing the lamp.
2. Never touch the lamp bulb with a finger or anything else. Never drop it or give it a shock. They may cause
3. This projector is provided with a high voltage circuit for the lamp. Do not touch the electric parts of power
unit (main), when turning on the projector.
4. Do not touch the exhaust fan during operation.
5. The LCD module assembly is likely to be damaged. If replacing the LCD module assembly, do not hold
the FPC of the LCD module assembly.
6. Use the cables which are included with the projector or specified.
1. Features --------------------------------------------------- 2
2. Specifications--------------------------------------------- 2
3. Names of each part ------------------------------------- 3
4. Adjustment ------------------------------------------------ 7
5. Troubleshooting---------------------------------------- 14
6. Service points ------------------------------------------ 20
7. Block diagram ------------------------------------------ 24
8. Wiring diagram ----------------------------------------- 25
9. Basic circuit diagram---------------------------------- 29
10.Connector connection diagram -------------------- 54
11.Disassembly diagram--------------------------------- 55
12.Replacement parts list-------------------------------- 57
13.RS-232C communication ---------------------------- 58
---

High brightness, High resolution
Power zoom and power focus functions
Complies with VESA DDC1/2B specifications
---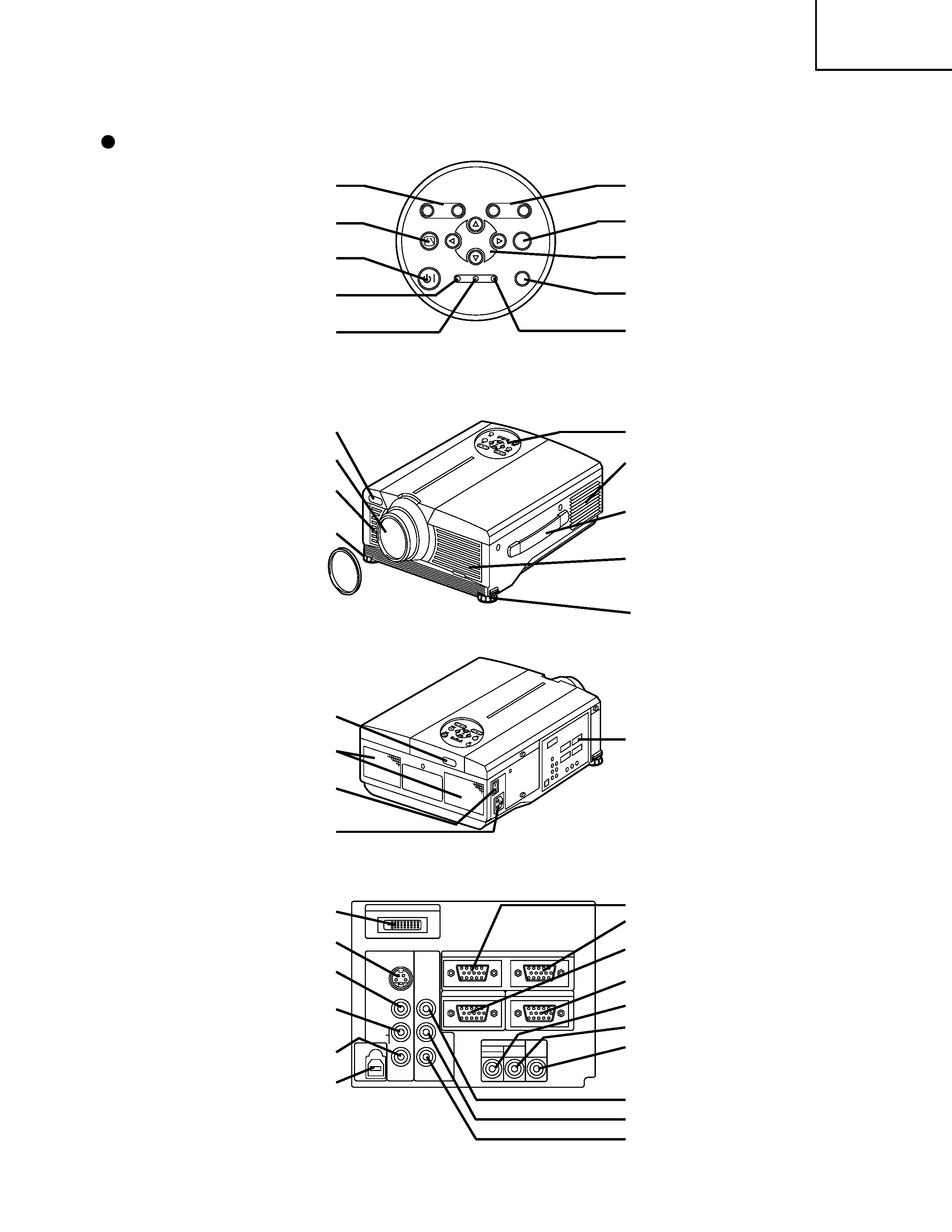 ---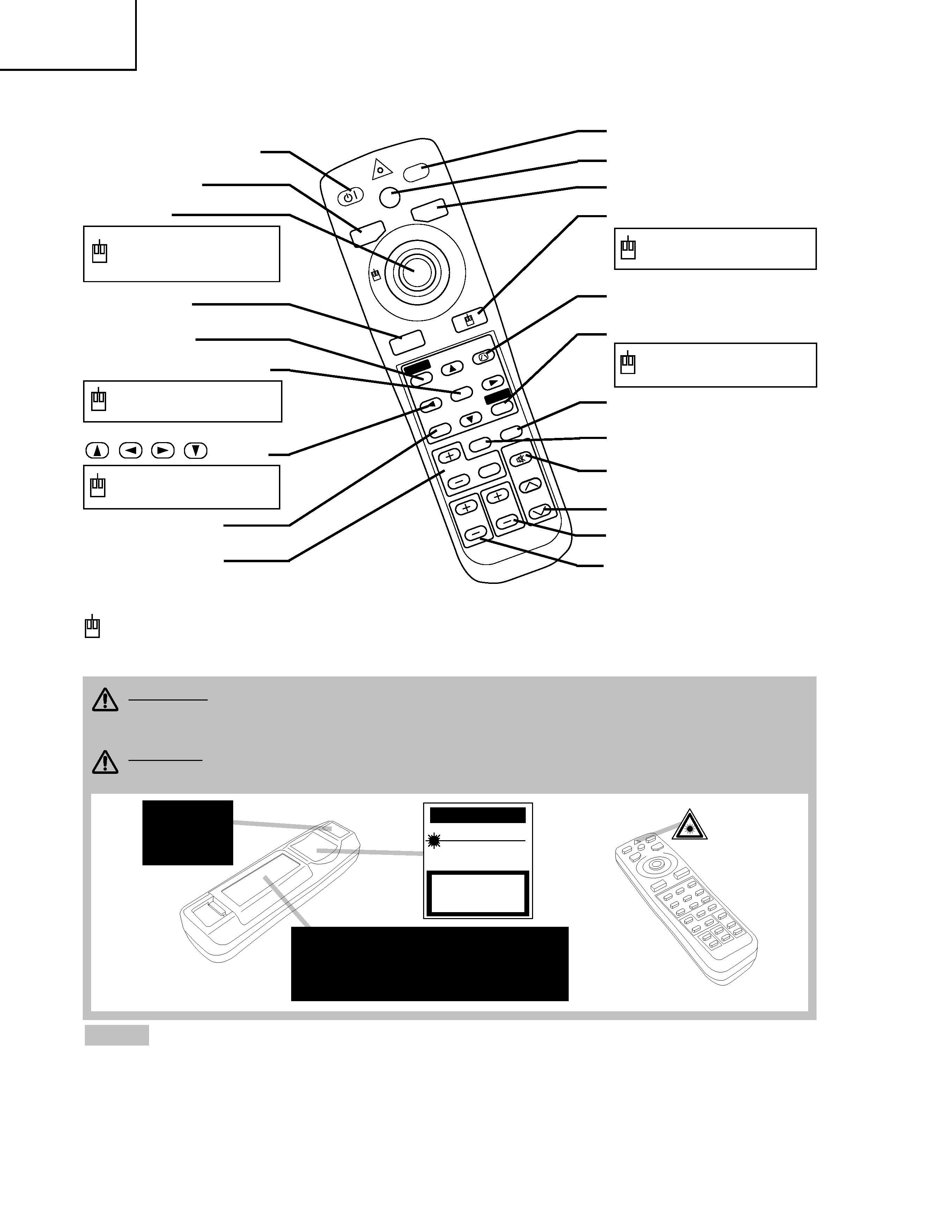 ---

The messages as described below may appear on the screen at power ON. Take the appropriate measures when
---