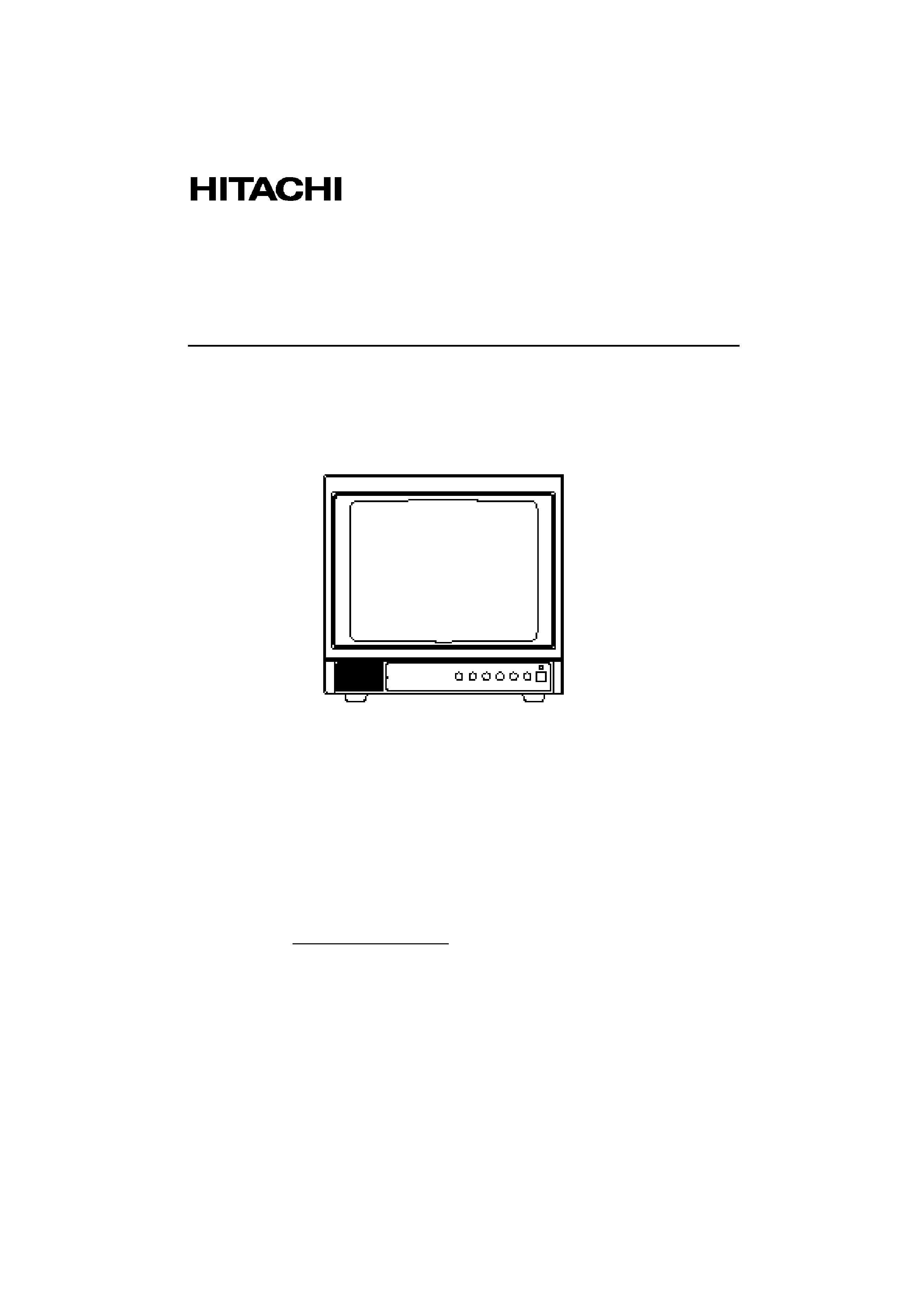 READ THE INSTRUCTIONS INSIDE CAREFULLY.
KEEP THIS USER MANUAL FOR FUTURE REFERENCE.
For future reference, record the serial number of your colour monitor.
The serial number is located on the rear of the monitor.
---

BEFORE OPERATING THIS EQUIPMENT
LOCATION AND OPERATION OF CONTROLS
---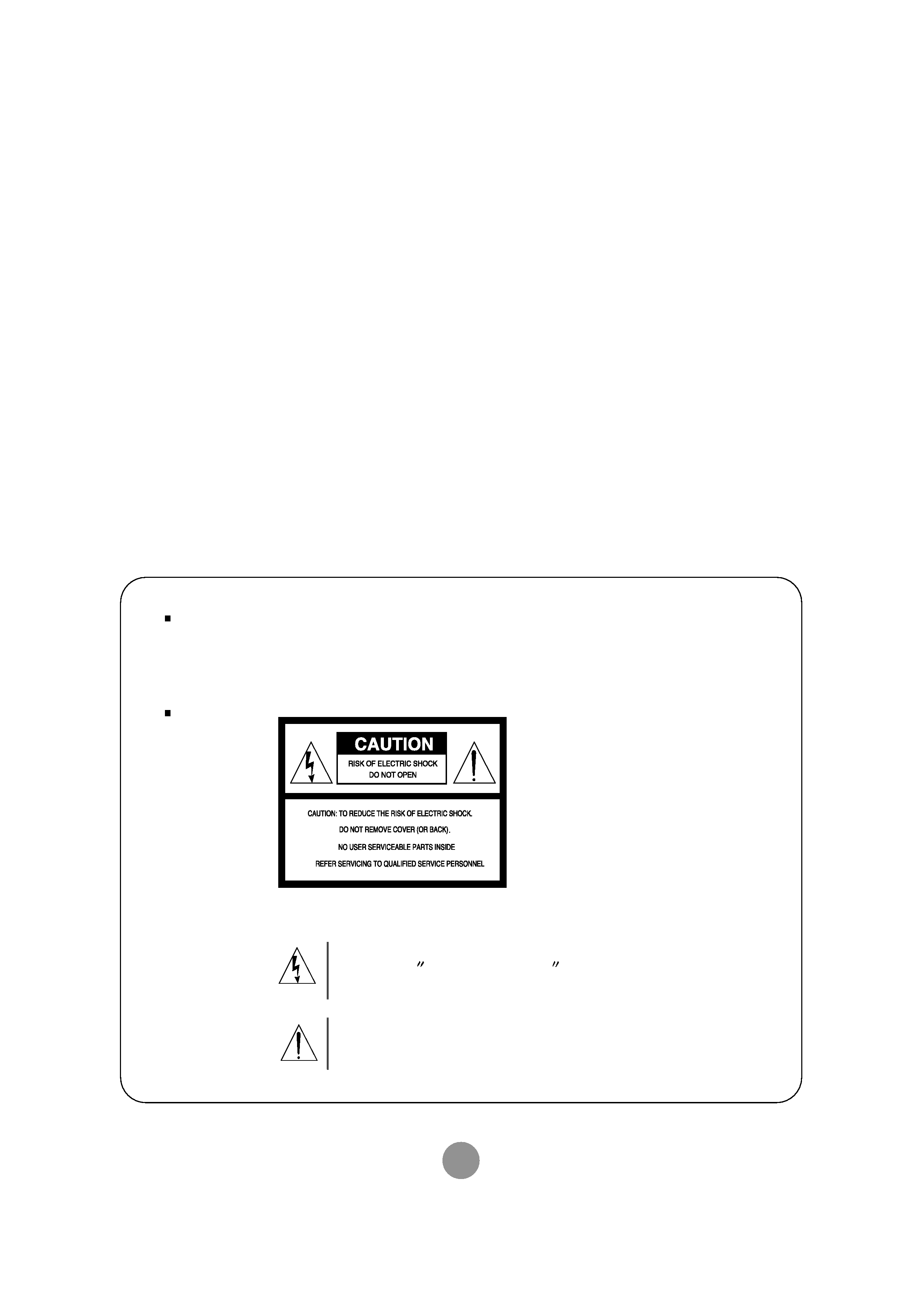 TO REDUCE THE RISK OF FIRE OR ELECTRIC SHOCK, DO NOT EXPOSE THIS
APPLIANCE TO RAIN OR MOISTURE. DO NOT INSERT ANY METALLIC OBJECT
THROUGH VENTILATION GRILLS.
Explanation of Graphical Symbols.
This symbol is intended to alert the user to the presence of
within the product's enclosure
that may be of sufficient magnitude to constitute a risk of electric
This symbol is intended to alert the user to the presence of
important operating and maintenance(servicing) instructions in the
literature accompanying the appliance.
---

Should any liquid or solid object fall into the cabinet, unplug the unit and have it checked by
qualified personnel before operating it any further.
Unplug the unit from the wall outlet if it is not going to be used for several days or more.To
disconnect the cord,pull it out by the plug.Never pull the cord itself.
Allow adequate air circulation to prevent internal heat build-up.Do not place the unit on
surfaces(rugs,blankets,etc.)or near materials(curtains,draperies)that may block the
Do not install the unit in an extremely hot or humid place or in a place subject to excessive
dust or mechanical vibration.
The unit is not designed to be waterproof.
Exposure to rain or water may damage the unit.
Clean the unit with a slightly damp soft cloth.Use a mild household detergent.
Never use strong solvents such as thinner or benzene as they might damage the surface of
---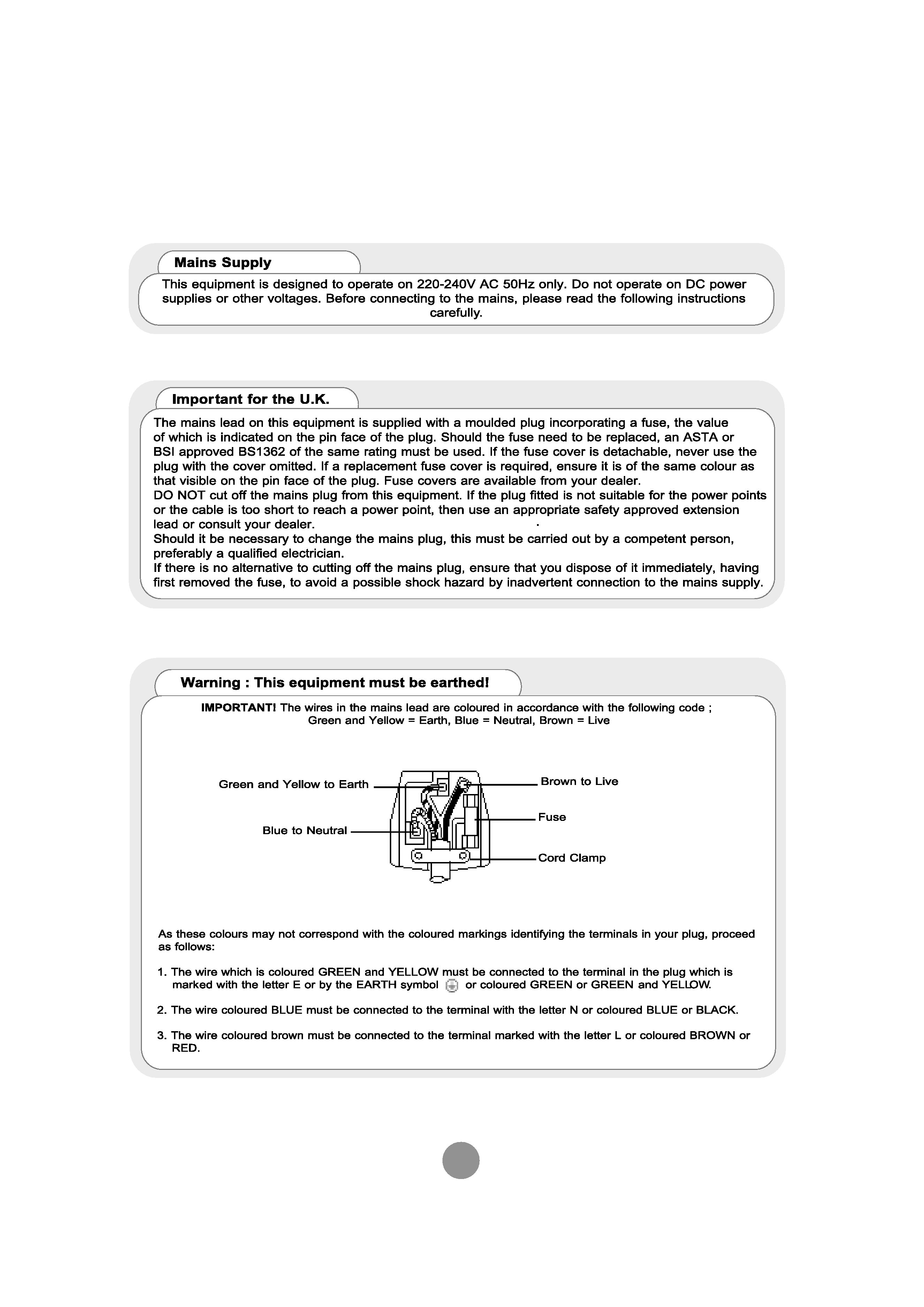 BEFORE OPERATING THIS EQUIPMENT
---