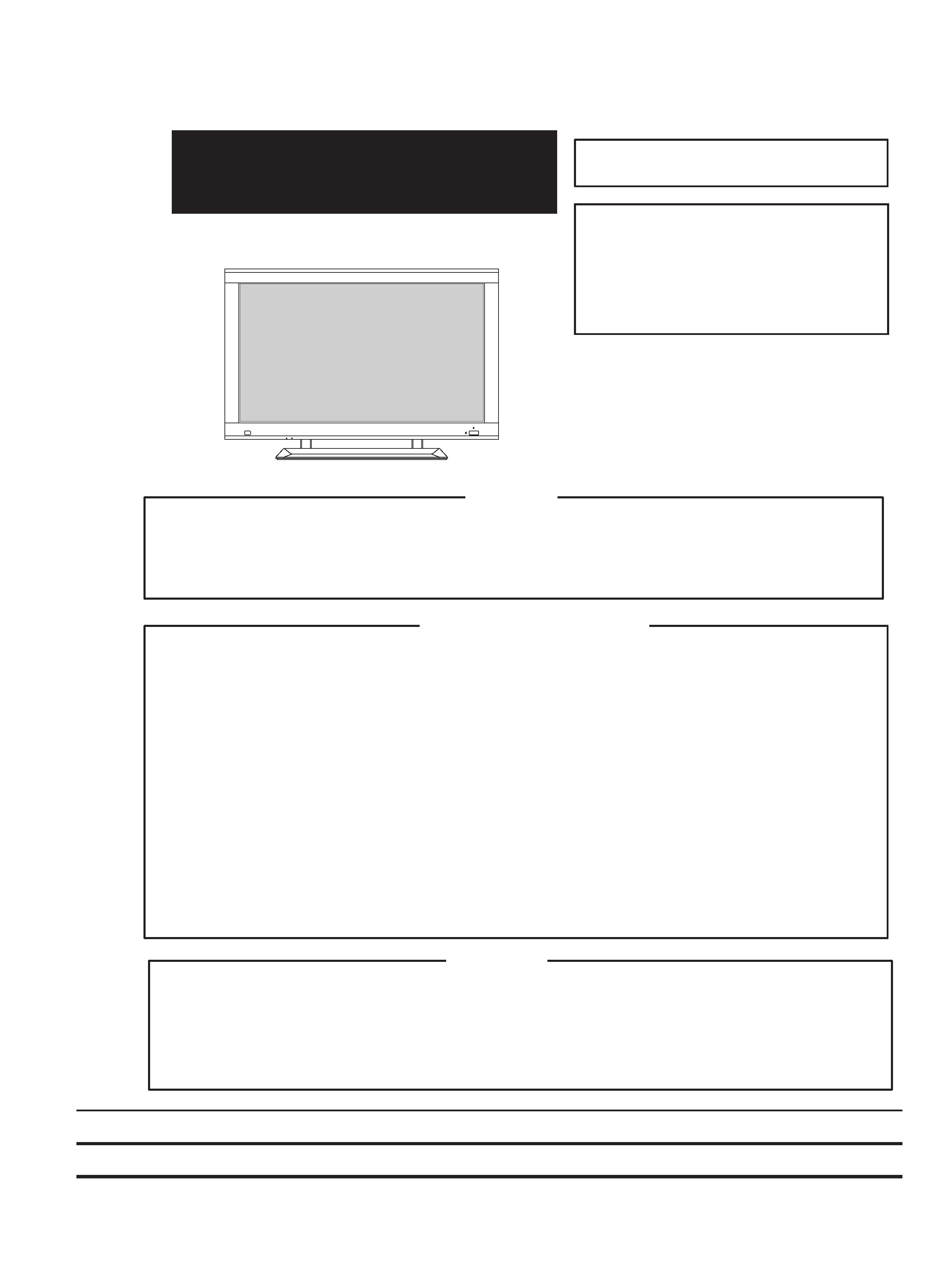 August 1999 Digital Media Systems Division
Be sure to read this manual before servicing. To assure safety from fire, electric shock,
injury, harmful radiation and materials, various measures are provided in this Hitachi Plasma
display. Be sure to read the cautionary items described in the manual to maintain safety
1. The Panel Module and front Filter are made of glass, therefore great care must be taken
when handling to prevent breakage and subsequent injury.
2. Do not attempt any module replacement work until the Panel Module and the AC/DC
Power supply have had time to cool down.
3. Special care must be taken to the front display area to prevent damage to its surface.
4. To protect its surface from stains, the Panel Module must not to be touched with bare
5. For personal protection and to protect the display area of the Panel Module, the use of
clean soft gloves is recommended during replacement work.
6. The Chip Tube of Panel Module (located upper left of the back) and flexible cables
connecting the Panel glasses to the drive circuit PWBs are very weak, therefore care
must be taken when handling. Any breakage of the Chip Tube is permanent.
1. Features .............................. 2
2. Specifications......................... 2
3. Names of each part................. 3
4. Trouble shooting..................... 4
5. Block diagram .......................
6. Disassembly diagram ............... 7
7. Replacement Parts list ............ 10
SPECIFICATIONS AND PARTS ARE SUBJECT TO CHANGE FOR IMPROVEMENT.
---

42 inches Hi-Vision compatible high-definition color plasma display panel
Newly developed Multi-scanning converter provides a multiscan converage of TV
signals through to PC analog signals (24kHz to SXGA (80kHz)) CMP402HDE supports
PC analog video signal only
Large high-quality display images free from color misconvergence and display
distortion, as well as from geomagnetic effect and the magnetic effect of ambient power
42 inch ALIS PDP panel (aspect ratio 16:9)
: 0.90 mm(H) x 0.51 mm(V)
: 250:1 (typical) with front filter
: Separate H/V, TTL level
Sync. on Green at 0.30 Vp-p
Composite Video or S-video (for S2)
NTSC3.58 NTSC4.43 PAL M-PAL SECAM
: S-video Y: 1.0 Vp-p, C:0.29Vp-p
Y,Pb,Pr or Y,Cb,Cr: (480I,480P,1080I,1035I)
Sync. : Superimposed with Y signals
Horizontal : 1024 dots (max.)
42 inches (1060 mm), diagonal (typical)
Viewable Image Area
Horizontal : 922 mm (typical)
30 minutes to reach optimum performance level.
AC 100 - 120 / 200 - 240 V (5.0A /2.5A)
(provided with power save circuit.)
1041 (W) × 648 (H) × 89 (D) mm
34 kg (approx.) without stand(option)
---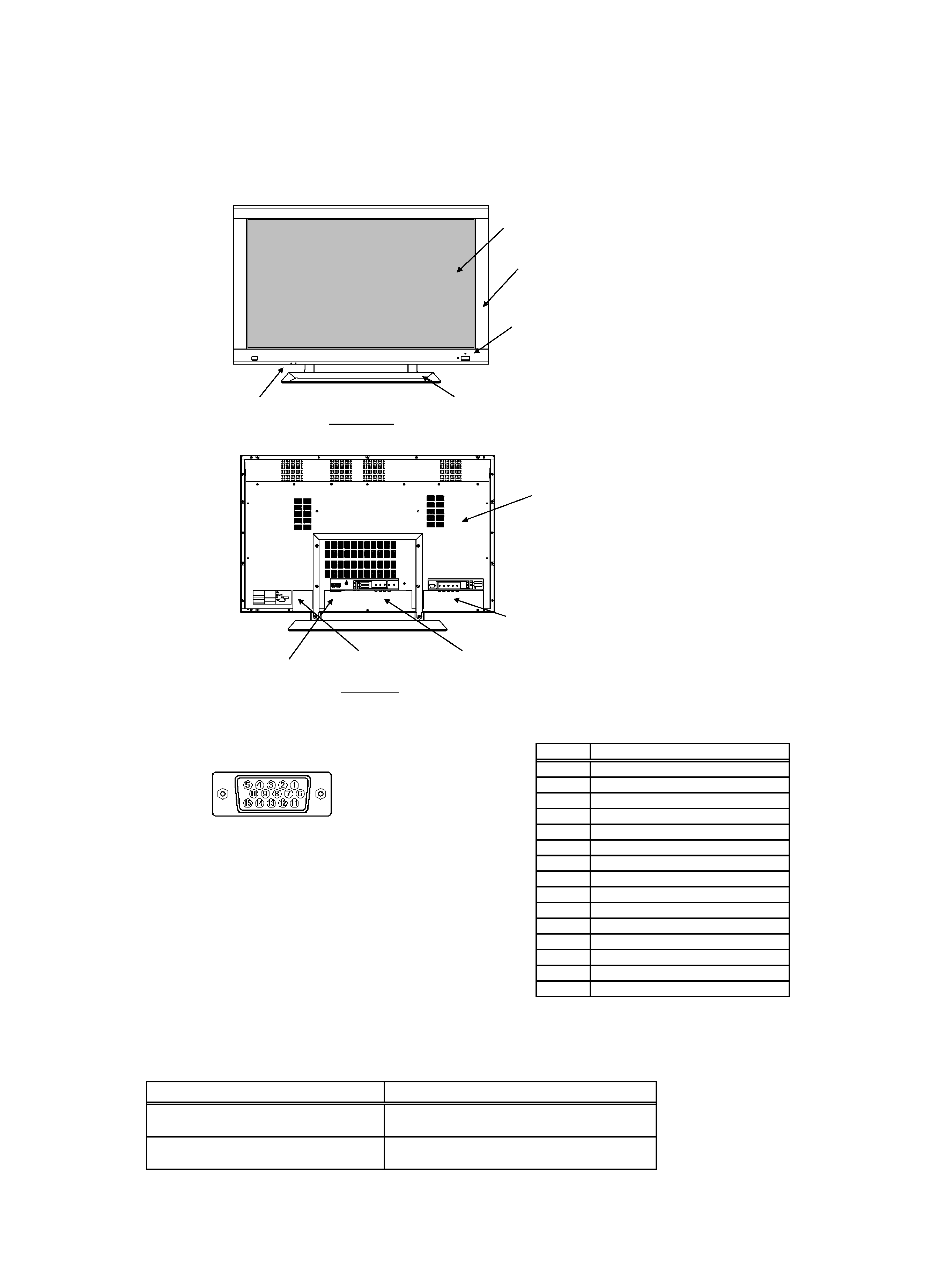 ,b,n,l ,o,n,m,d,m,s ·@,h,m
,f /,` ,u,d,q,s,h,r ,r,d,l,d,m
,u,n,q,r ,h,b,g,s/ ,o,q,d,b,`,t ,b,h,n,m
,b,n,l,o,n,r,h,s ,d·@,h,m
(CMP402HDE is not available.)
l Input terminal(D-sub connector)
Green Video (Sync. optional)
H.Sync. (or H/V composite)
The monitor indicates the message
The monitor detects no sync. signal.
The monitor indicates the message
The monitor detects a sync. signal which
is out of specification, or unstable.
---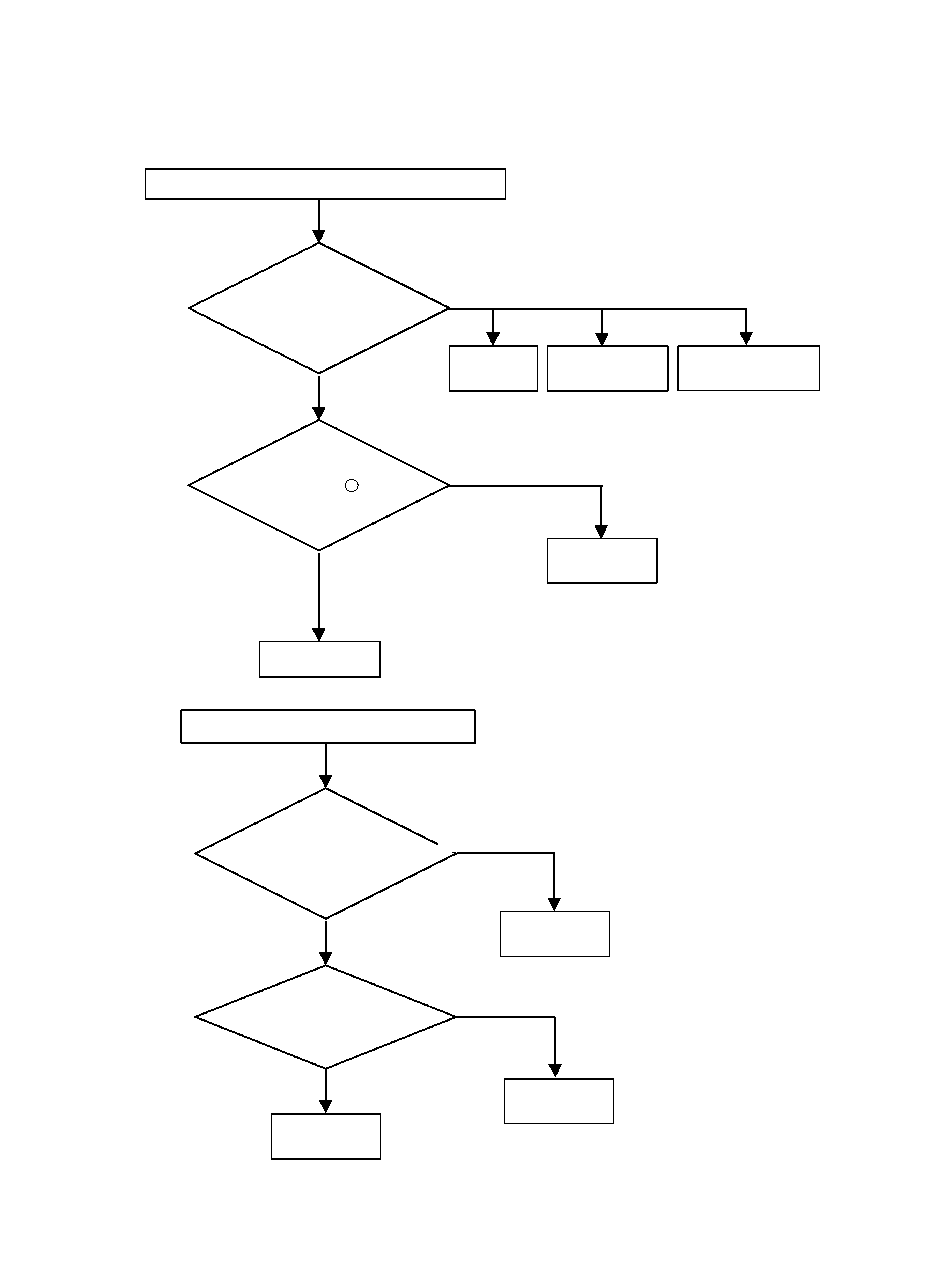 applied to pins ²,
11
(PAS)
Power can not be turned on (LED is not lit)
Picture is displayed, but no sound
---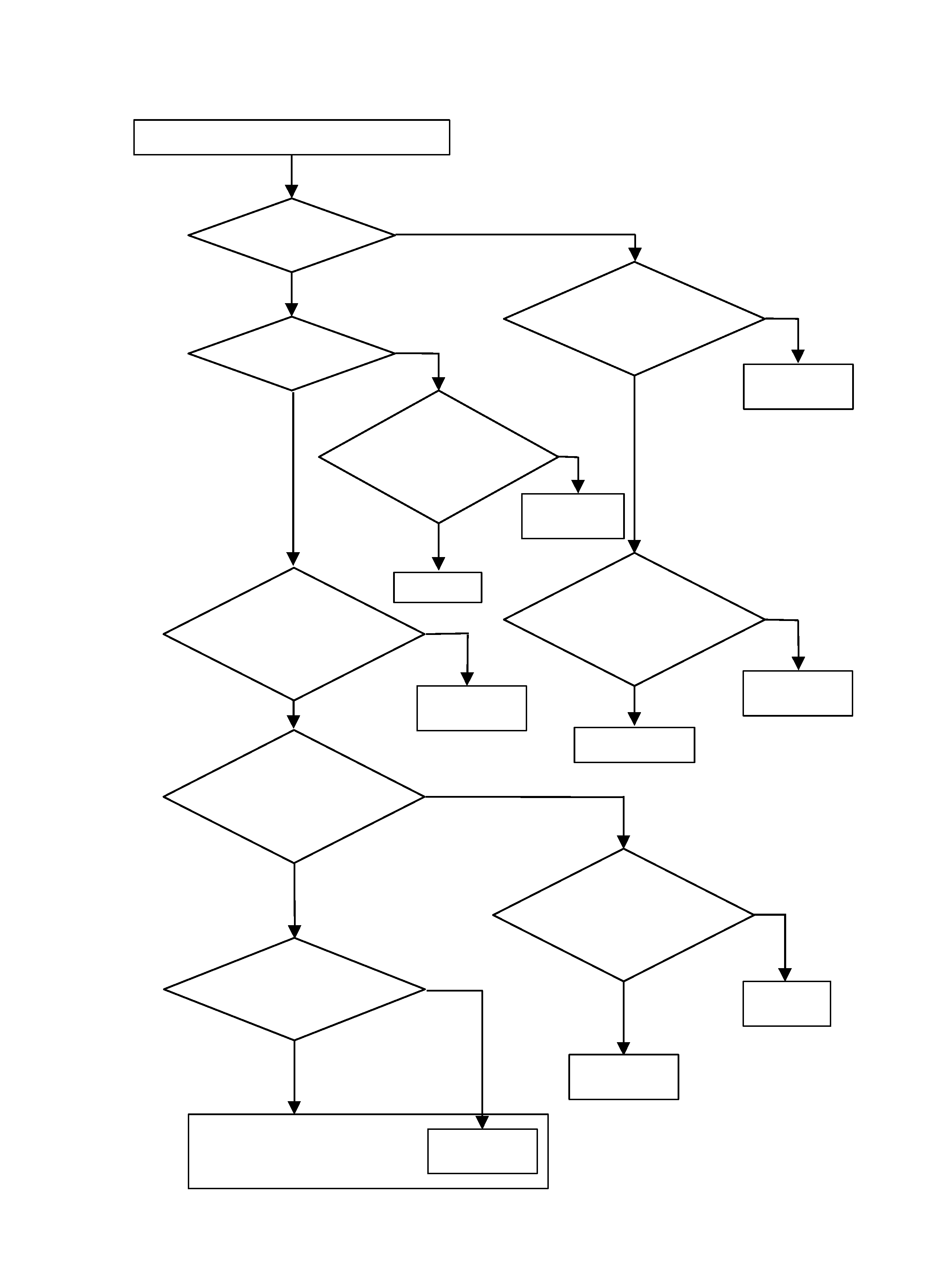 Picture is not displayed (LED is lit)
---