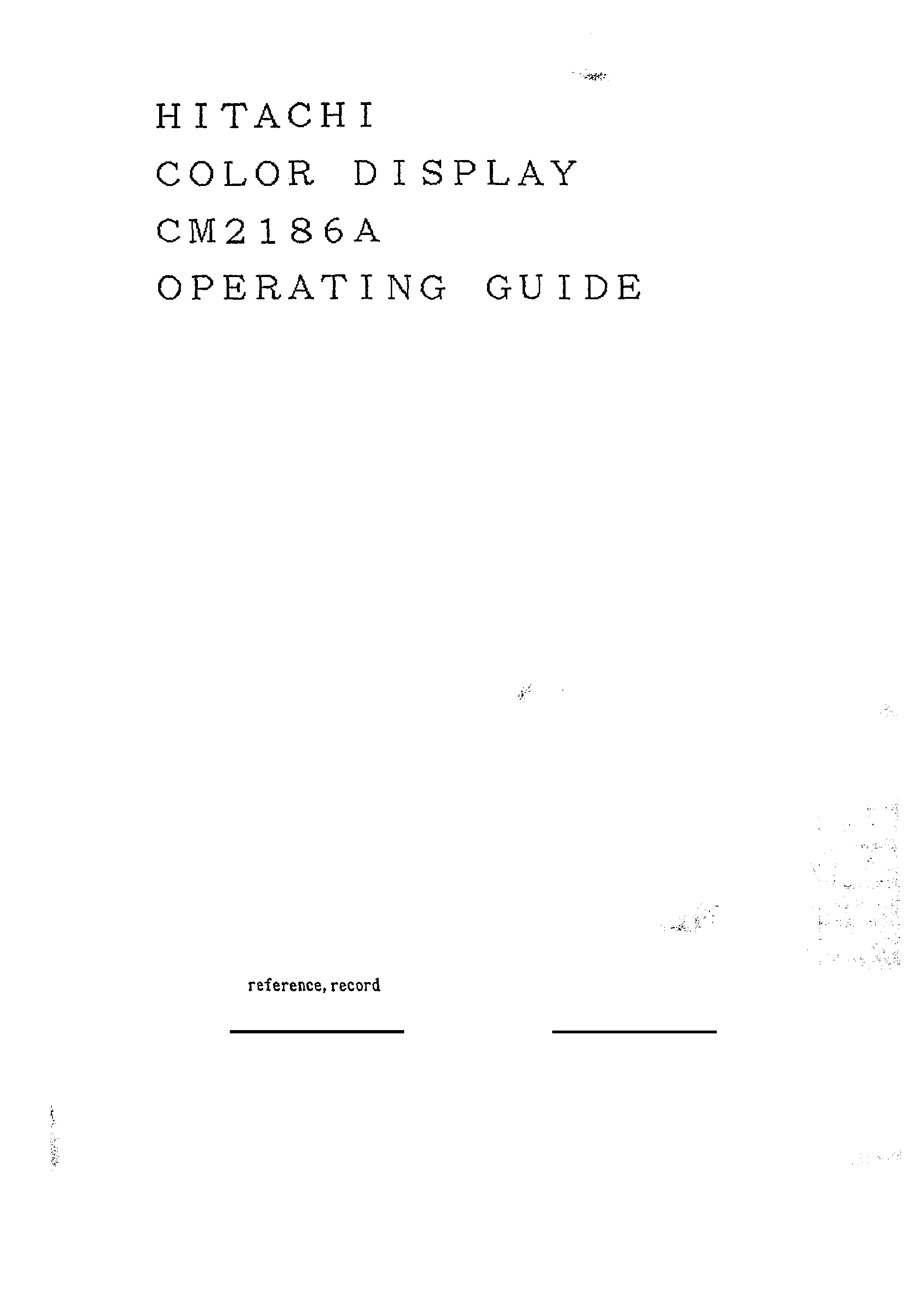 the model and serial number of your display monitor.
The numbers are located on the rear of the set.
Read the instruction inside carefully.
Keep this manual for future reference.
---

The information in this document is subject to change without notice. Hitachi
assumes no responsibility for any errors that may appear in this document.
FCC STATEMENT For USA Model
following statement applies to this HITACHI product. Federal Communication
Commission (FCC) Statement
WARN I NG- This equipment generates, uses, and can radiate radio frequency
energy and if not installed and used in accordance with the instructions manual,
may cause interference to radio communications.
It has been tested and found to
comply with the limits for a Class A computing device pursuant to Subpart J of
Part 15 of FCC Rules, which are designed to provide reasonable protection against
such interference when operated in a commercial environment.
equipment in a residential area is likely to cause interference in which case the
user at his own expense will be required to take whatever measures nay be
required to correct the interference.
---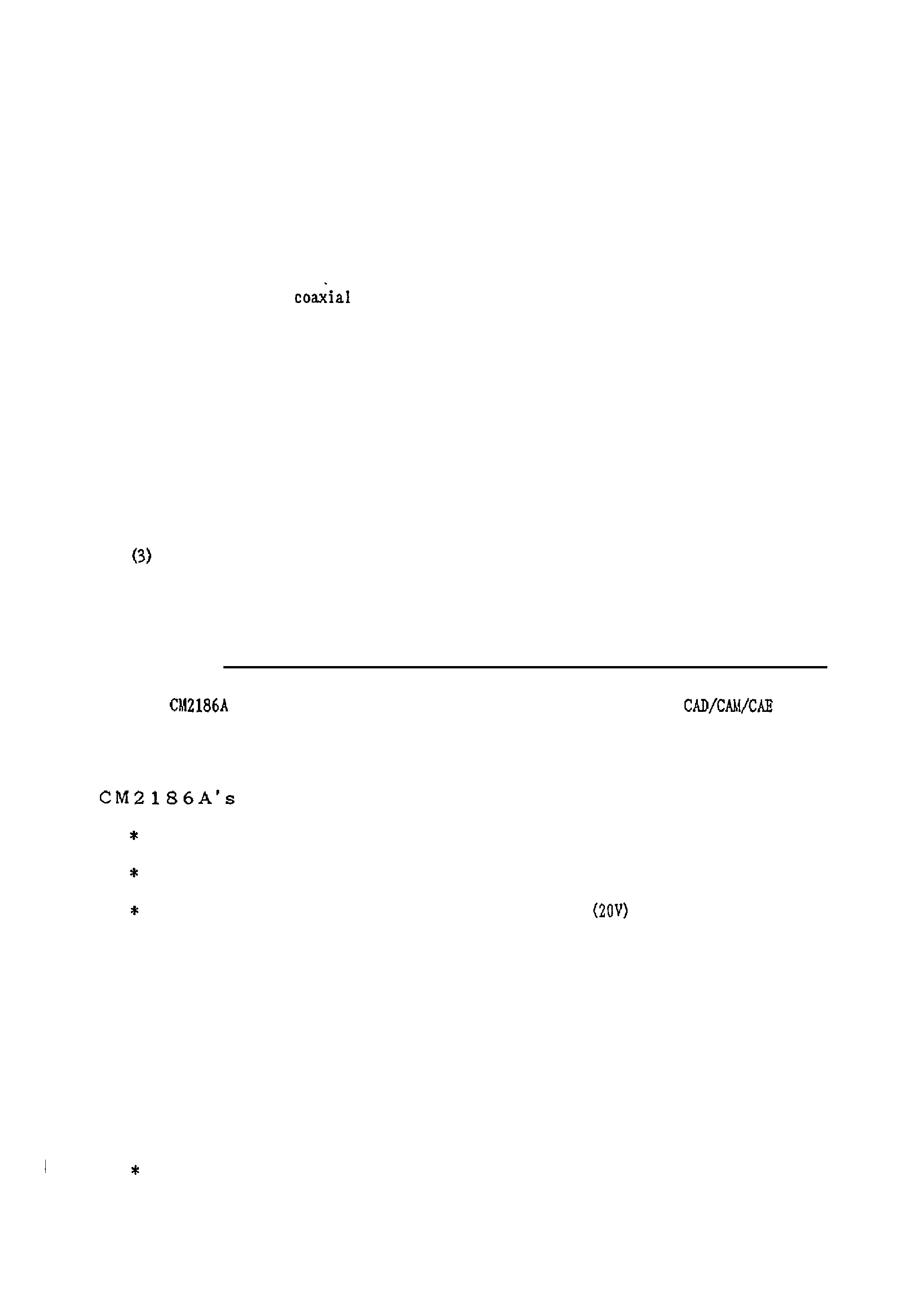 This equipment complies with the requirements of FCC (Federal Communication
Commission) Class A equipments provided that the following conditions are met.
cables (so called FCC shield cable) should be used and
the outer shield should be connected to the ground.
Or, if normal coaxial cables
are used, the cables should be enclosed in metal pipes or similar way to reduce
the interference noise radiation.
Shielded power cord should be used.
The outer shield should be connected to the
The input signal amplitude must not exceed the specified level.
is an ultra high resolution color display designed for
engineering and workstation use:
Ultra-high resolution up to 1280 dots X 1024 lines
Full square and flatter face plate screen.
Sharp focus by in-line gun high resolution CDT 21 inch
* Higher legibility at corners with dynamic focusing system.
* Bright color picture with low distortion due to the use of an efficient high
performance deflection yoke.
* Compact chassis and low power consumption with switching power supply and self
Ergonomically designed cabinet with tilt and swivel stand.
---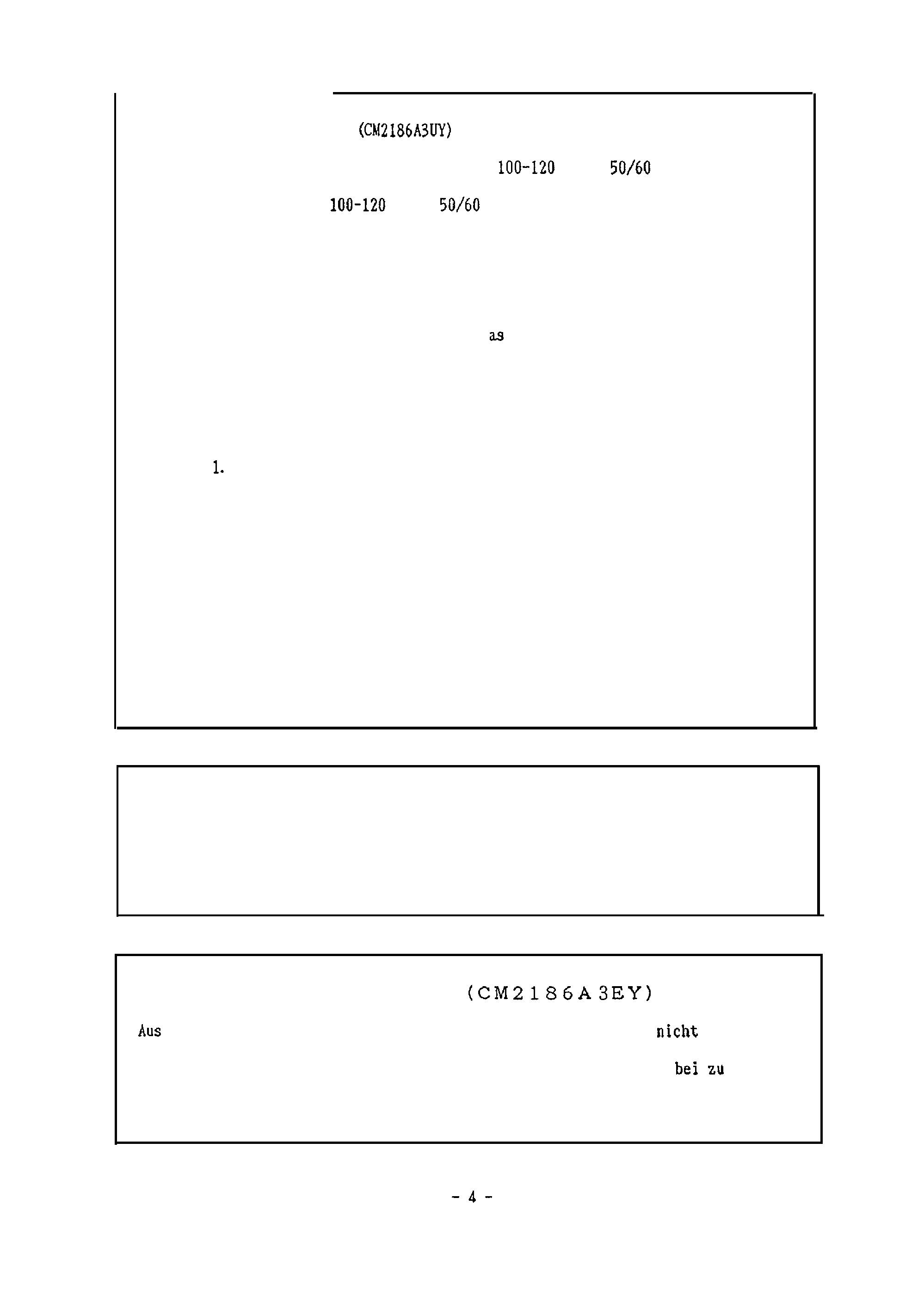 This color display is designed to operate on
Hz safety grounded receptacle.
TH-E SPEC I F I ED VOLTAGE.
Never remove the back cover of the display
this can expose you to very high
voltage and other hazards.
If the display does not operate properly, unplug
the display and call your dealer,
This color display is equipped with a three-wire type plug.
This plug will only fit into a grounding-type power receptacle.
This is a safety feature, do not defeat the safety purpose of
2. If the power cord or plug is damaged or frayed, replace it.
3. Do not overload wall receptacles or extension cords as this can
result in fire or electric shock.
EXPOSE THIS DISPLAY TO RAIN OR MOISTURE.
ergonomischen Gruenden wird empfohlen, die Grundfarbe Blau
Untergrund zu verwenden (schlechte Erkennbarkeit, Augenbelastung
---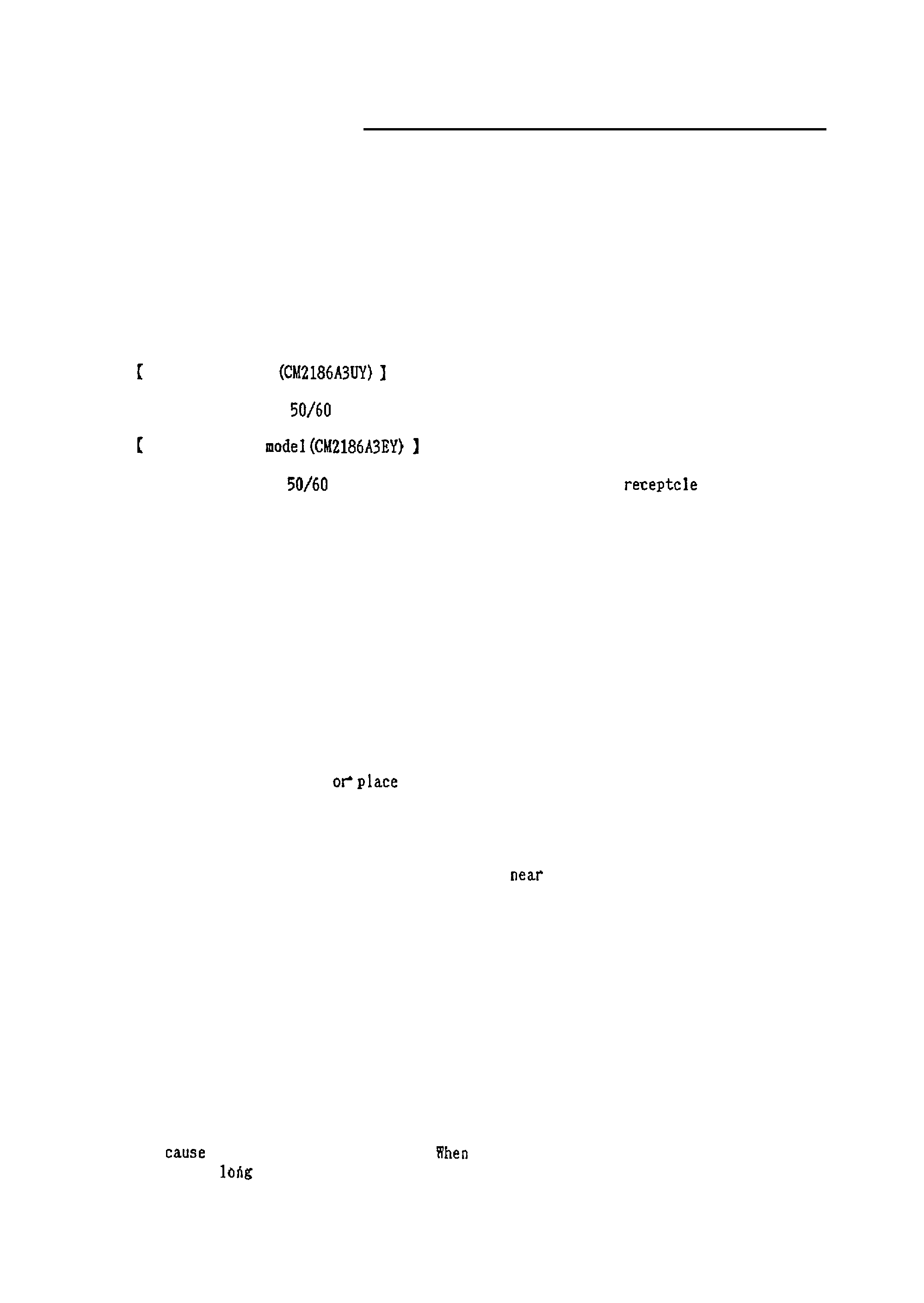 NEVER REMOVE THE BACK COVER
Removal of the back cover must be done only by qualified personnel,
Inside of this display monitor contains high voltage.
Hz power line with safety grounded receptacle only.
Hz power line with safety grounded
Extremely high or low power voltage may cause trouble or may not give optimum
DO NOT USE AT WRONG PLACE
To prevent shock or fire hazard, DO NOT expose this unit to rain or moisture.
This unit is designed to be used in offices.
DO NOT subject the unit to
vibrations. dust or corrosive gases.
KEEP IN A WELL VENTILATED PLACE
Ventilation holes are provided on the cabinet to prevent the temperature from rising.
anything on top of the unit,
Avoid placing the unit in direct sunshine or
Do not place a magnet, speaker system, printer, floppy disc drive or anything which
will generate magnetism near the unit,
distortion of displayed pattern.
A magnetic field may cause blurred colors or
Do not wipe the surface of the unit using volatile liquids such as benzine or thinners,
or any chemically treated cloth: do not apply insecticide.
It may damage the surface
peeling-off of the paint.
a vinyl product is kept in contact with the
---