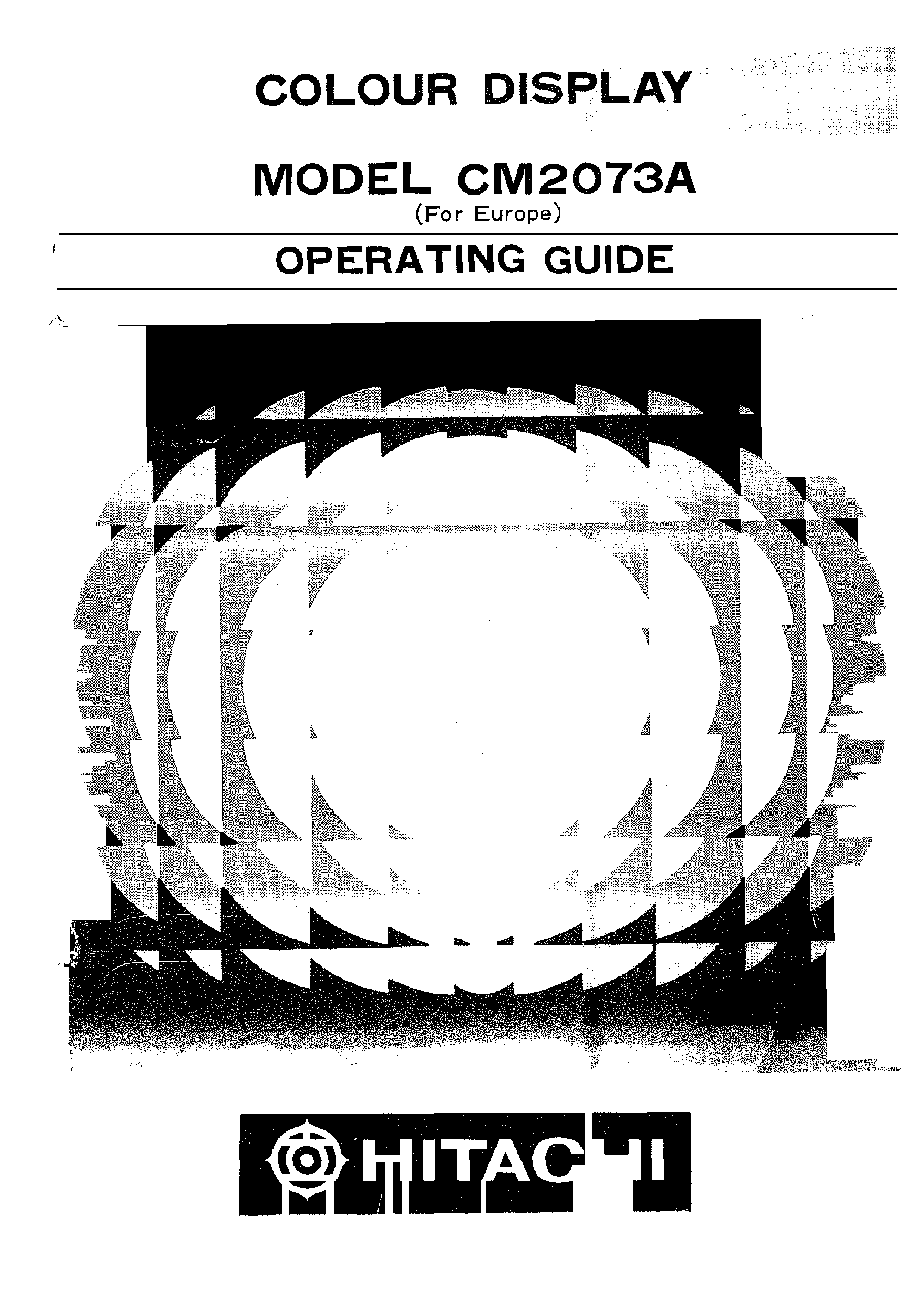 ---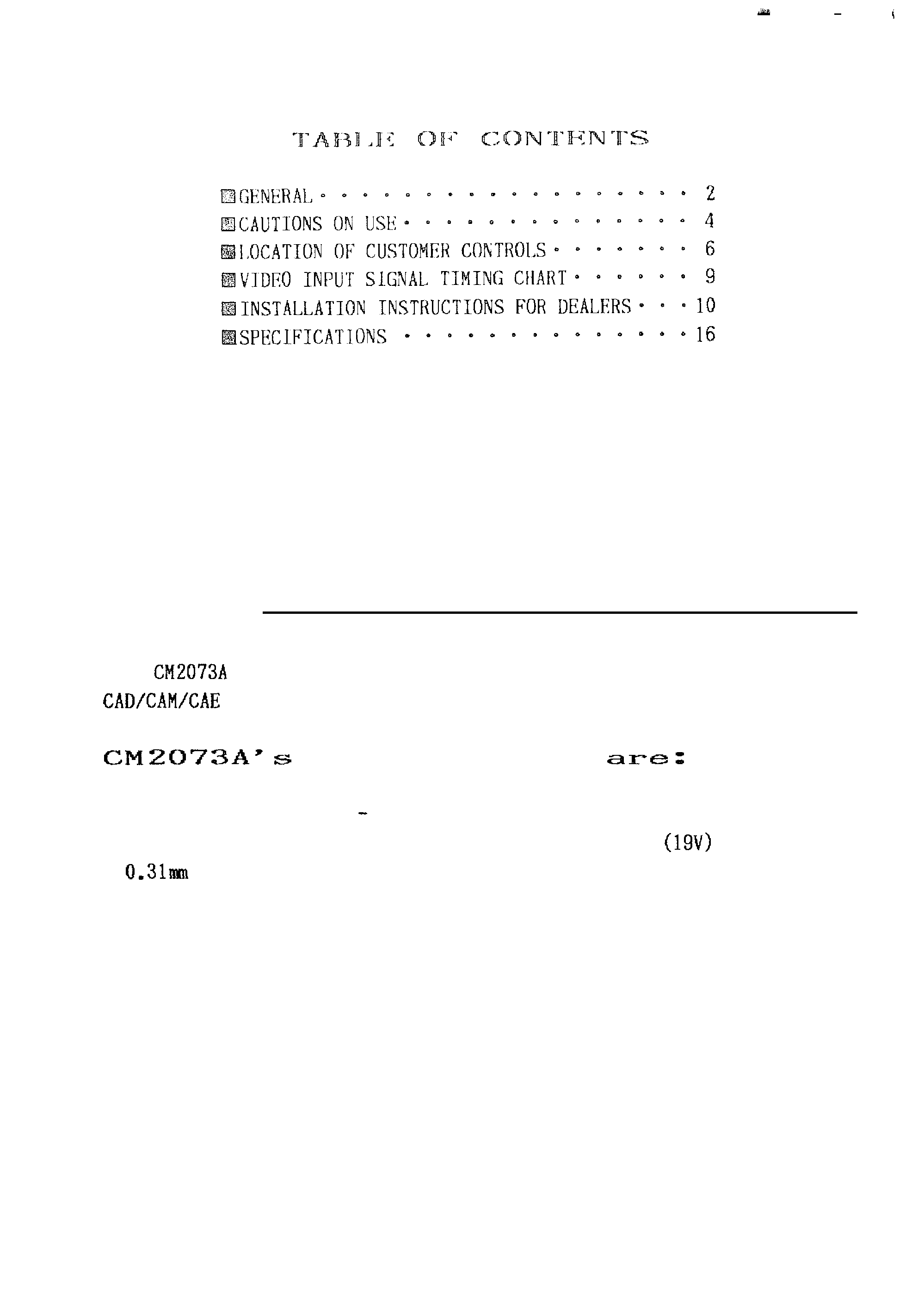 is an ultra high resolution colour display designed for
engineering and workstation use.
up to 1280 dots X 1024 lines
*Sharp focus by in-line high resolution CRT 20 inch
*Bright colour picture with low distortion due to the use of an
efficient high performance deflection yoke.
*Compact chassis and low power consumption with switching power
supply and self converging system.
*Ergonomically designed cabinet with tilt and swivel stand.
---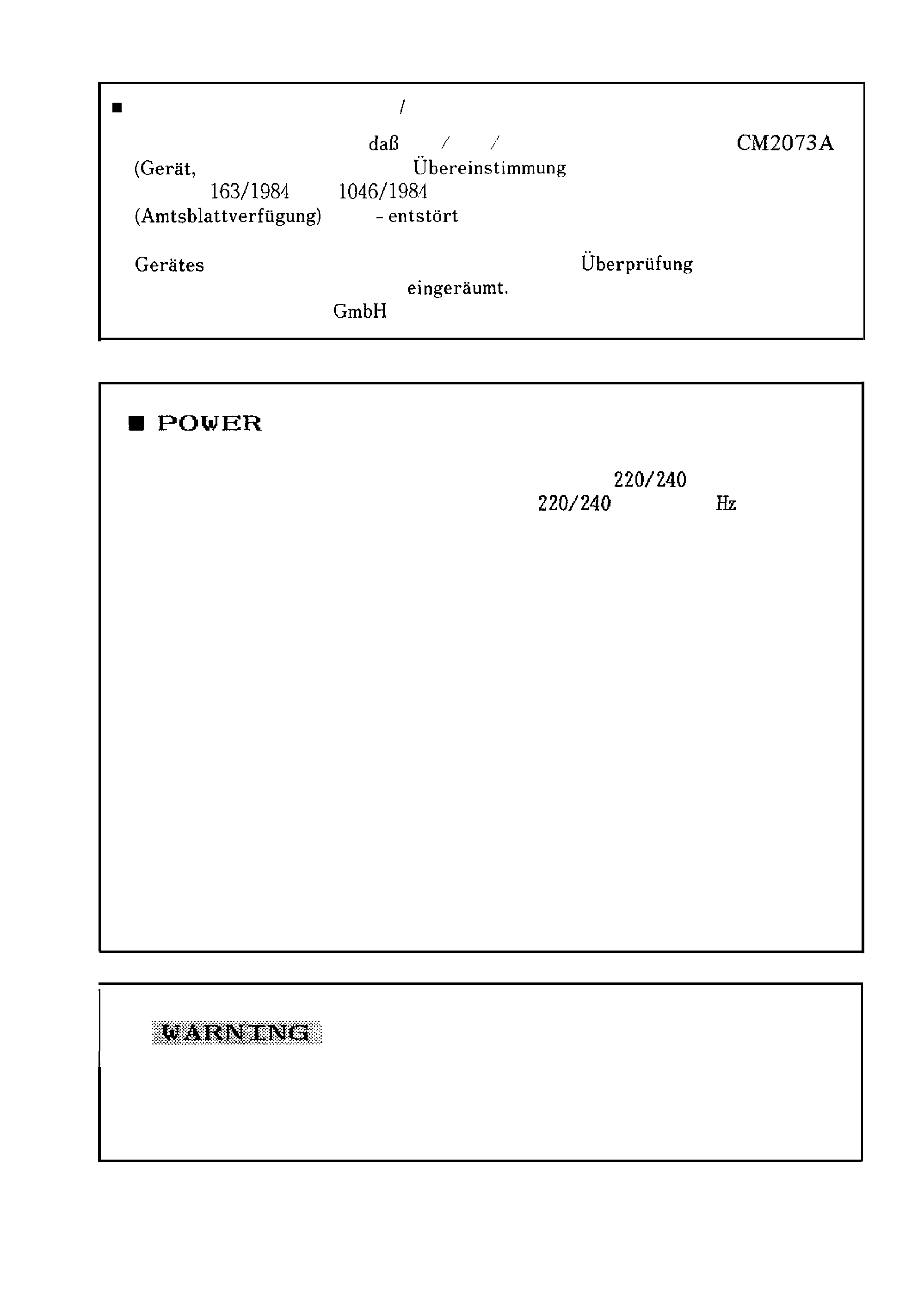 Bescheinigung des Herstellers Importeurs
Hiermit wird bescheinigt,
Der Deutschen Bundespost wurde das Inverkehrbringen dieses
angezeigt und die Berechtigung zur
Einhaltung der Bestimmungen
This colour display is designed to operate on
AC. Insert the power cord plug into a
DO NOT CONNECT THE DISPLAY TO OTHER THAN THE SPECIFIED VOLTAGE.
Never remove the back cover of the display as this can expose you
to very high voltage and other hazards. If the display does not
operate properly, unplug the display and call your dealer.
NOTE : 1. This colour display is equipped vith a three-vire type
plug. This plug will only fit into a grounding-type
power outlet. This is a safety feature, do not defeat
the safety purpose of the grounding-type plug.
2. If the power cord or plug is damaged or frayed, replace
3. Do not overload wall outlets or extension cords as this
can result in fire or electric shock.
---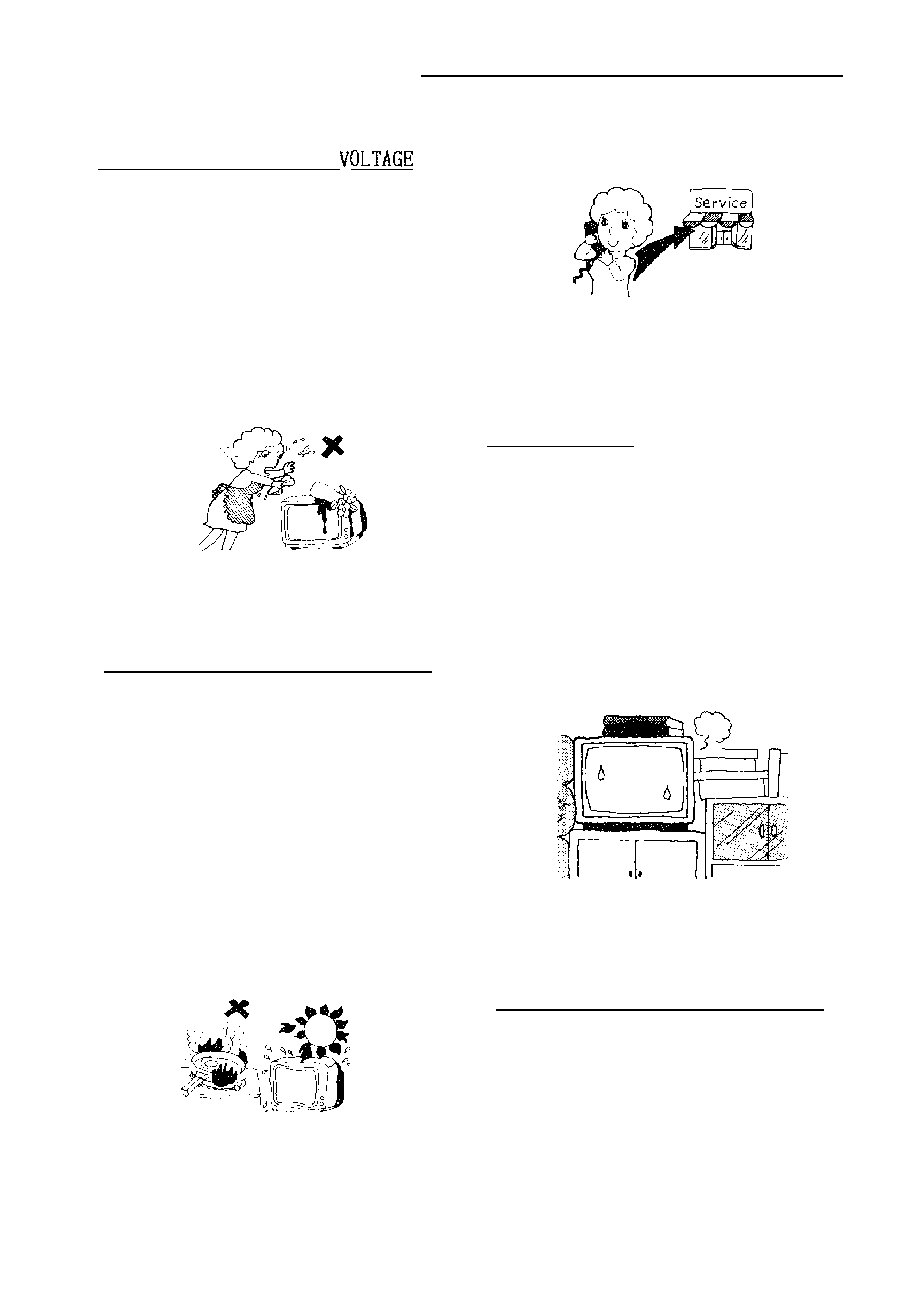 When the power voltage is
extremely high or low, it may
cause trouble or it may not give
optimum performance. Consult your
When water of liquid enters the
set, it becomes dangerous to use
the unit. Immediately pull the
plug out and contact your dealer.
KEEP IN A WELL VENTILATED PLACE
Ventilation holes are provided in
the cabinet to prevent the
temperature from rising. Do not
place the unit in a place badly
ventilated or cover the unit with
materials such as clothes.
HIGH TEMPERATURE CAUSES TROUBLE
Avoid placing the unit in direct
---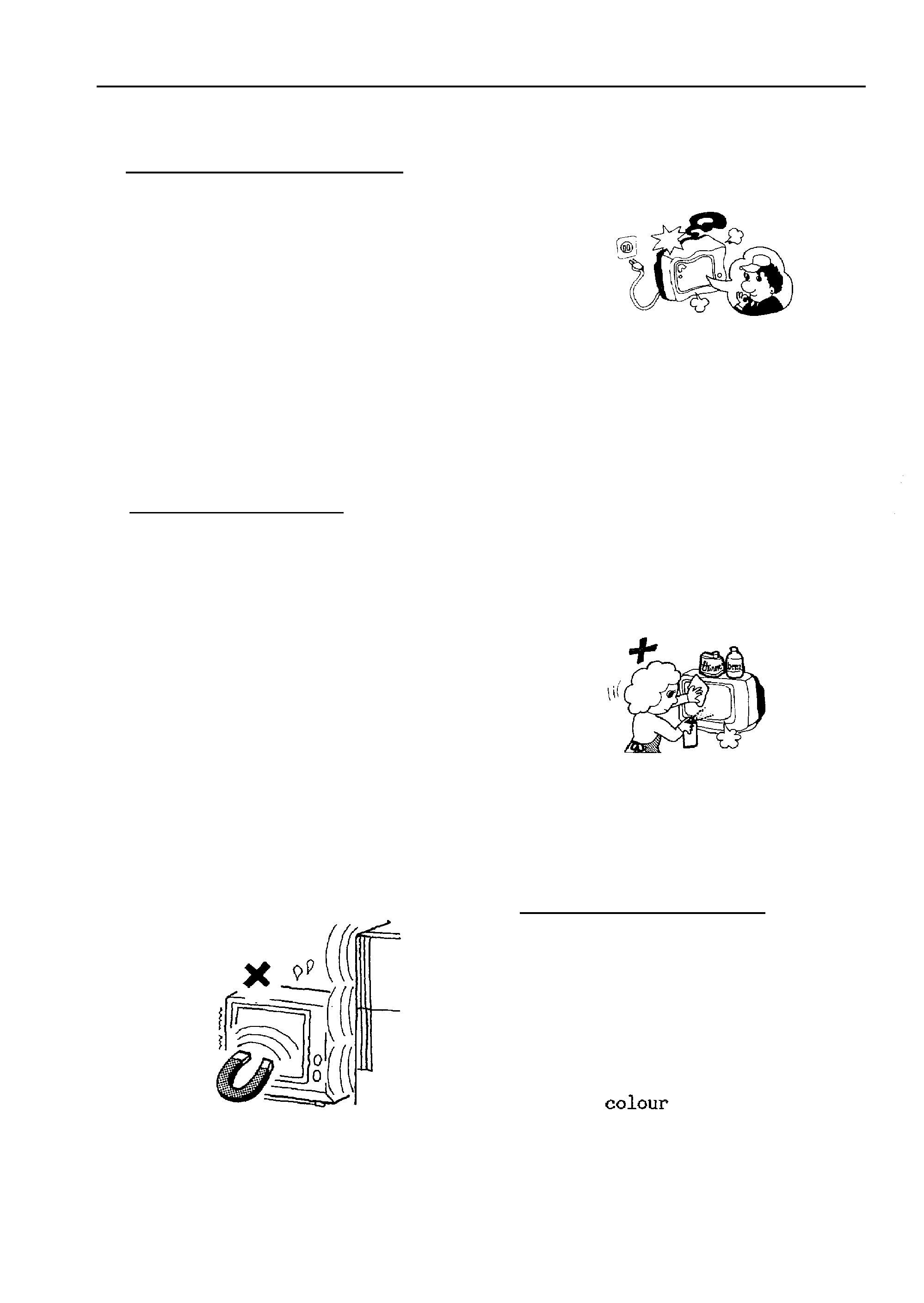 WHEN BEHAVIOUR IS ABNORMAL
When any abnormal sound, odour or
smoke is generated, push the
power switch off, pull the power
plug out from the socket and
Do not wipe the surface of the
set using volatile liquids such
as benzine or thinners, or any
chemically treated cloth; do not
apply insecticide. It may damage
the surface or cause peeling-off
of the paint. When a vinyl
product is kept in contact with
the surface for a long time,
Do not bring materials which
generate magnetism, such as a
magnet, printers, floppy discs,
or transformers etc. nearby: the
set may be affected by magnetism,
---