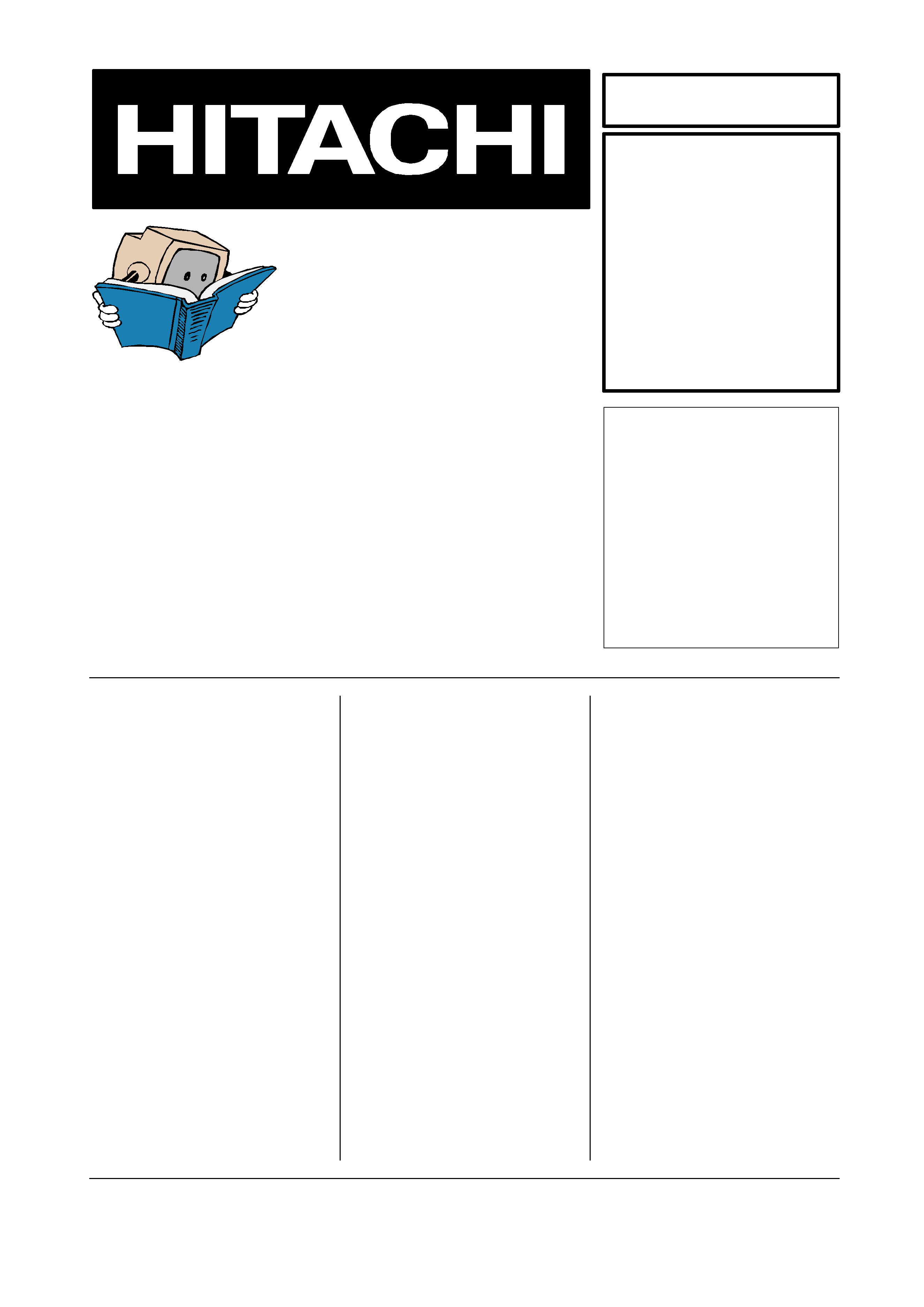 TV Standard .......................................625 lines
Channel Coverage ........ UHF/VHF Hyper band
Aerial input impedance ......................75 ohms
Programme Selectors .........Channel Up/Down
buttons with 99+2 programme
Standby power consumption ...................<1W
Mains voltage.........................220V/240V 50Hz
Fuse ............................................ T3, 15A Type
Focusing ..................................... Electro static
SPÉCIFICATIONS TECHNIQUES
Standard TV .................................... 625 lignes
Couverture de anaux..... UHF/VHF Band hyper
Impédance d'entrée d'antenne ..........75 ohms
Sélecteurs de programmes........... Touches de
sélection de canaux HAUT/BAS
Entrée directe canal (CH)
Consommation en mode veille................ <1W
Tension secteur..................... 220V/240V 50Hz
Fusible ........................................Type T3, 15A
Mise au point............................ Electrostatique
SPECIFICATIONS TECHNIQUES
Fernsehnorm................................... 625 Zeilen
Kanäle .......... UHF-/VHF-/Hyperband-Bereich2
Antenneneingangsimpedanz..............75 ohms
Senderwahl ............................... AUF/AB-Taste
auf Fernbedienung für 99+2 Sender
Leistungsaufnahme im Standby-Modus.. <1W
Netzspannung....................... 220V/240V 50Hz
Sicherung.............................................T3, 15A
Fokusierung ............................. Elektrostatisch
Before servicing this chassis, it is important that the service technician read
the "Safety Precautions"and "Product Safety Notices"in this service manual.
Avant d'effectuer l'entretien du châassis, le technicien doit lire les
«Précautions de sécurité» et les «Notices de sécurité du produit» présentés
Vor Öffnen des Gehäuses hat der Service-Ingenieur die ,,Sicherheitshinweise"
und ,,Hinweise zur Produktsicherheit"in diesem Wartungshandbuch zu lesen.
Data contained within this Service
manual is subject to alteration for
Les données fournies dans le
perfectionner le produit.
Die in diesem Wartungshandbuch
---

---

---

---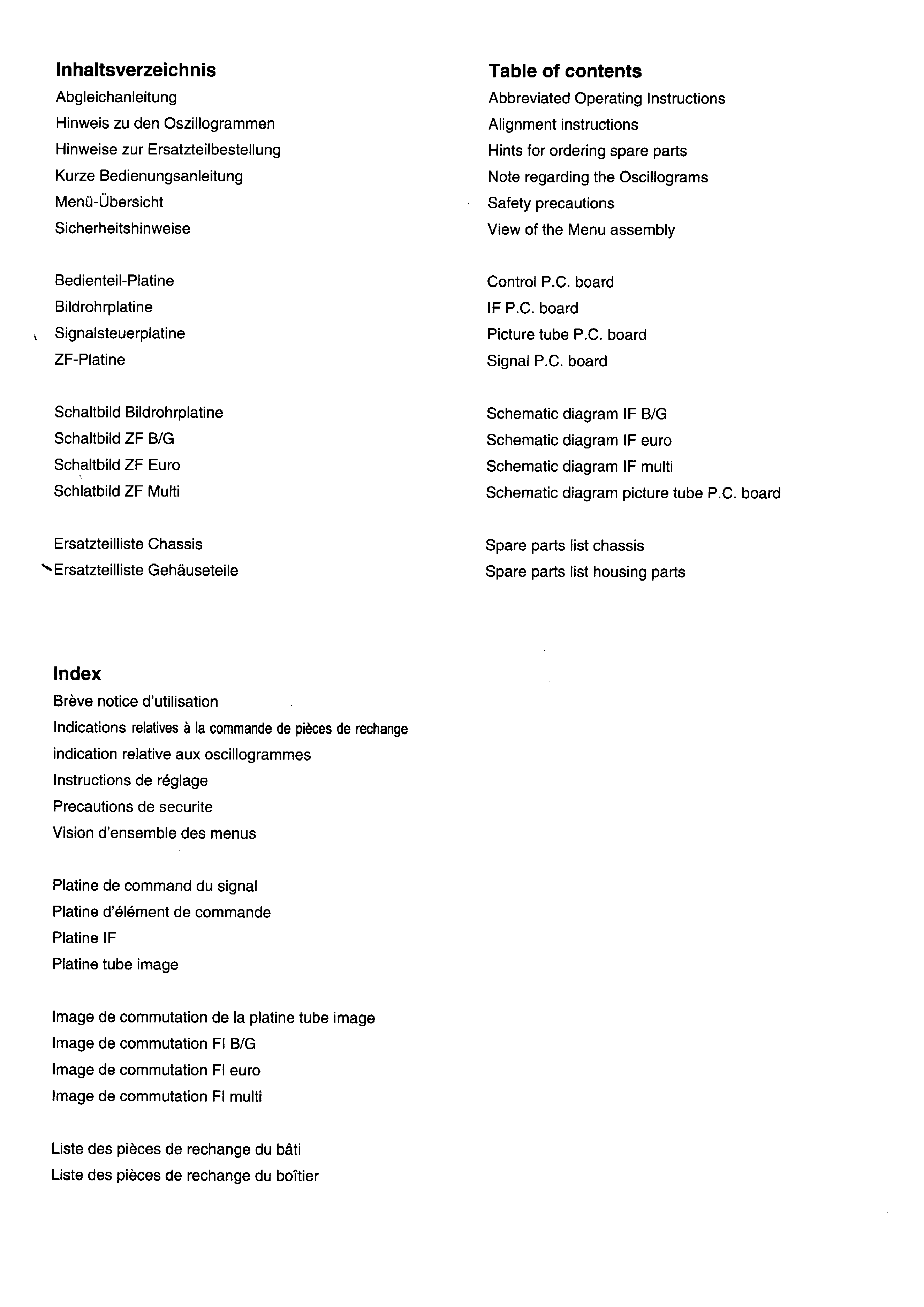 ---