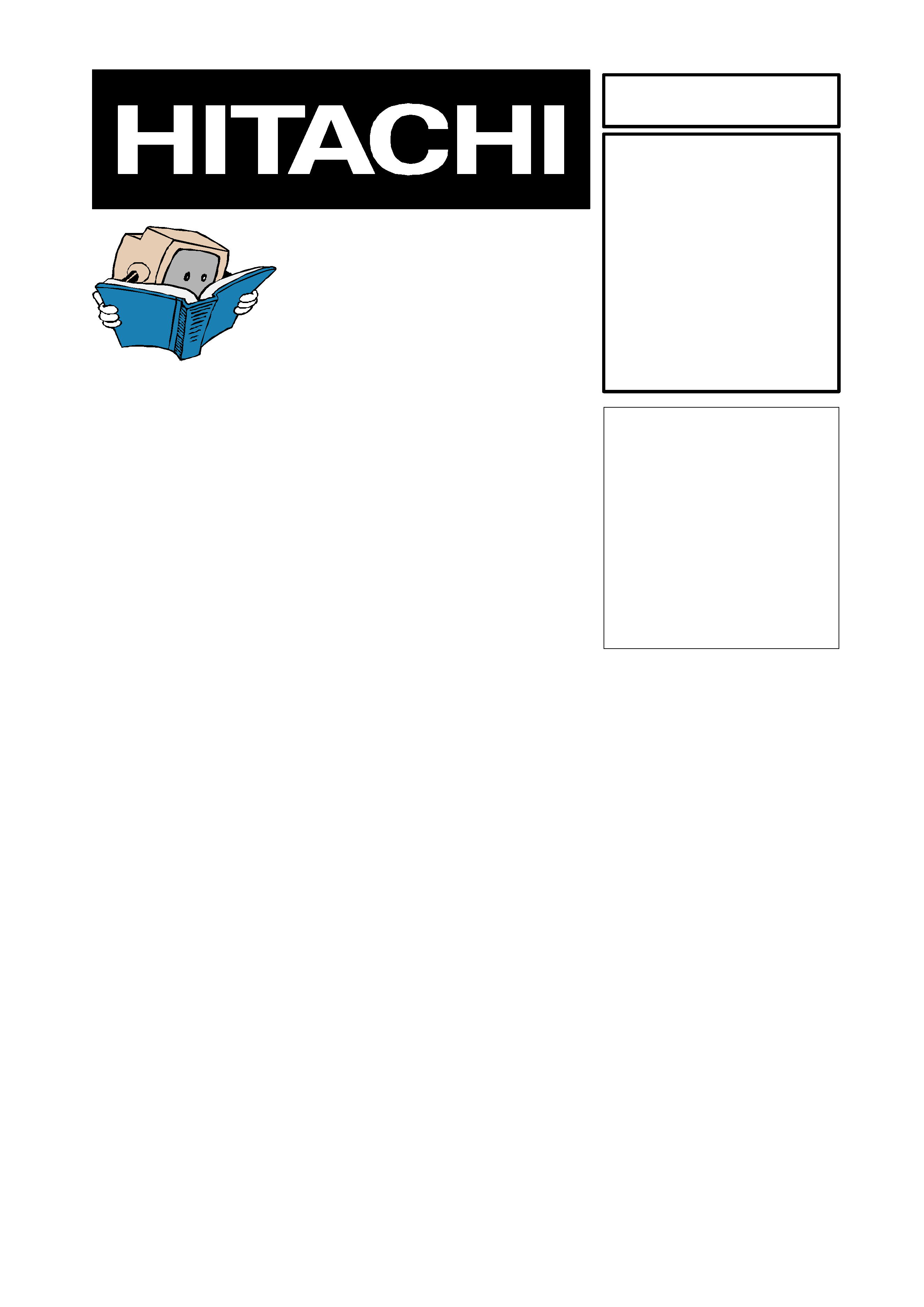 Before servicing this chassis, it is important that the service technician read
the "Safety Precautions" and "Product Safety Notices" in this service manual.
Avant d'effectuer l'entretien du châassis, le technicien doit lire les
«Précautions de sécurité» et les «Notices de sécurité du produit» présentés
Vor Öffnen des Gehäuses hat der Service-Ingenieur die ,,Sicherheitshinweise"
und ,,Hinweise zur Produktsicherheit" in diesem Wartungshandbuch zu lesen.
Data contained within this Service
manual is subject to alteration for
Les données fournies dans le
perfectionner le produit.
Die in diesem Wartungshandbuch
---

Service manual CL2554AN / CL2854AN
3 - Alignment instructions
3-1 Microcontroller configuration : Service mode
3-2 Microcontroller configuration : Option
4-1 TDA936x TV signal processor - Teletext decoder with embedded m-Controller.
4-2 MSP3415D Multistandard Sound Processor
4-3 TDA894xJ Stereo Audio Amplifier
4-4 TDA835xJ Vertical Amplifier
5-4 m-Controller I/O pin configuration and function
5-8 Power supply (STR F6653)
5-9 TV start-up, TV normal run and stand by mode operations
6 - Replacement parts list
---

Service manual CL2554AN / CL2854AN
PAL - SECAM B/G D/K, PAL I/I, SECAM L/L'
21" : 4.5W x 2 (at 60% mod, 10%THD)
28" : 7W x 2 (at 60% mod, 10%THD)
10 pages memory FASTEXT (FLOF or TOP)
Off-air channels, S-cable channels and hyperband
frequency synthesiser tuning system
EURO-SCART 1 : Audio / Video In and Out, R/G/B In, Slow and
EURO-SCART 2 : Audio / Video In, SVHS In.
Audio-Video Jack on front of cabinet in common connection with
Headphone jack (3.5 mm) on front of cabinet
0.5 Vrms, Impedance < 1 kW, ( RF 54% Mod )
0.5 Vrms, Impedance > 10 kW
0.5 Vrms, Impedance < 1 kW, ( RF 54% Mod )
0.5 Vrms, Impedance > 10 kW
0.7 Vpp ±0.1V, Impedance 75W
TV : 0 to 2V, AV 16/9 : 4.5 to 7V, AV 4/3 : 9.5 to 12V ,
0.7 Vpp ± 0.1V, Impedance 75W
---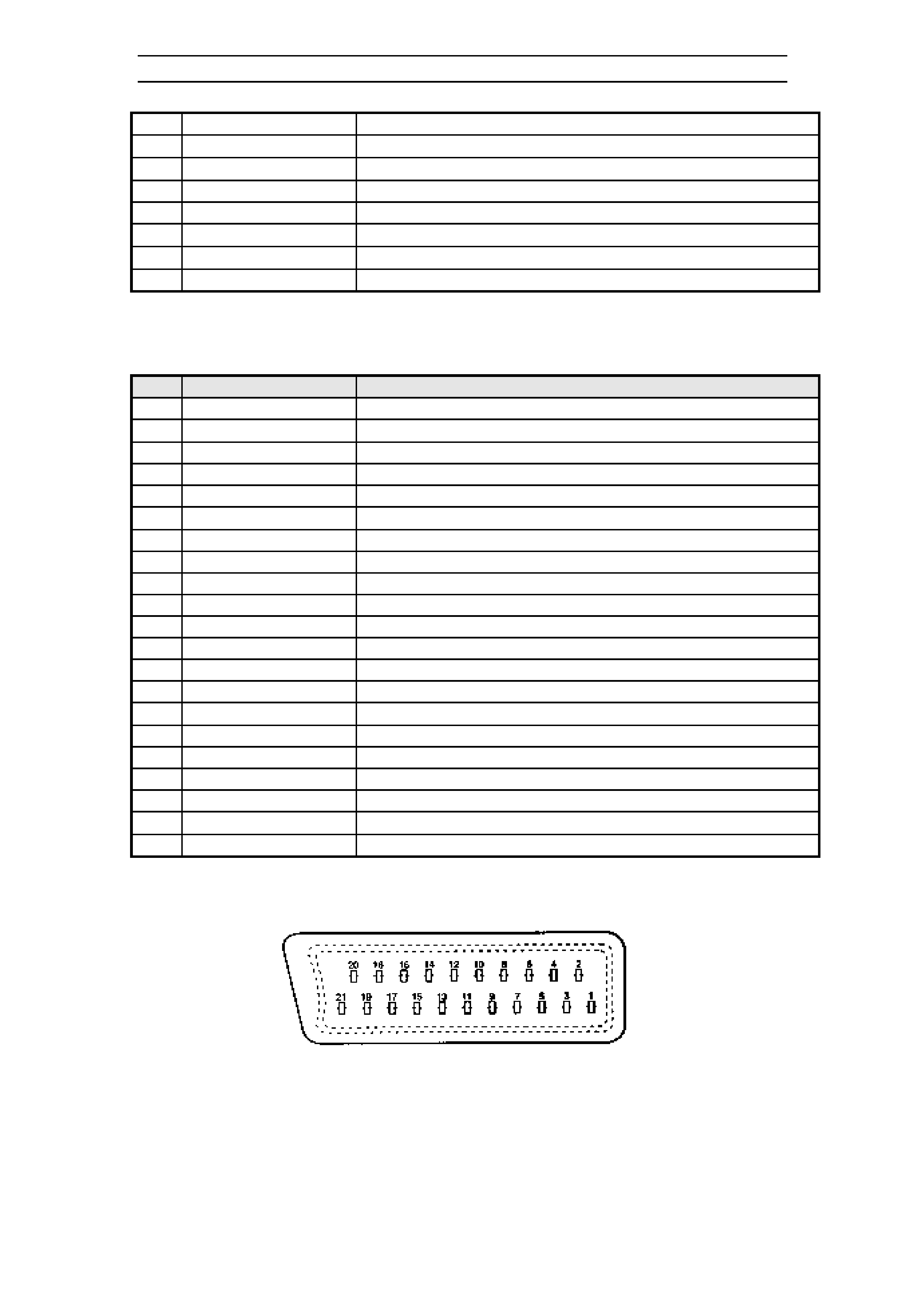 Service manual CL2554AN / CL2854AN
0.7 Vpp ± 0.1V, Impedance 75W
0 to 0.4V : Logic "0", 1 to 3V : Logic "1", Impedance 75W
1 Vpp ± 3dB, Impedance 75W
1 Vpp ± 3dB, Impedance 75W
0.5 Vrms, Impedance > 10 kW
0.5 Vrms, Impedance > 10 kW
3dB for a luminance signal of 1 Vpp
1 Vpp ± 3dB, Impedance 75W
---

Service manual CL2554AN / CL2854AN
---