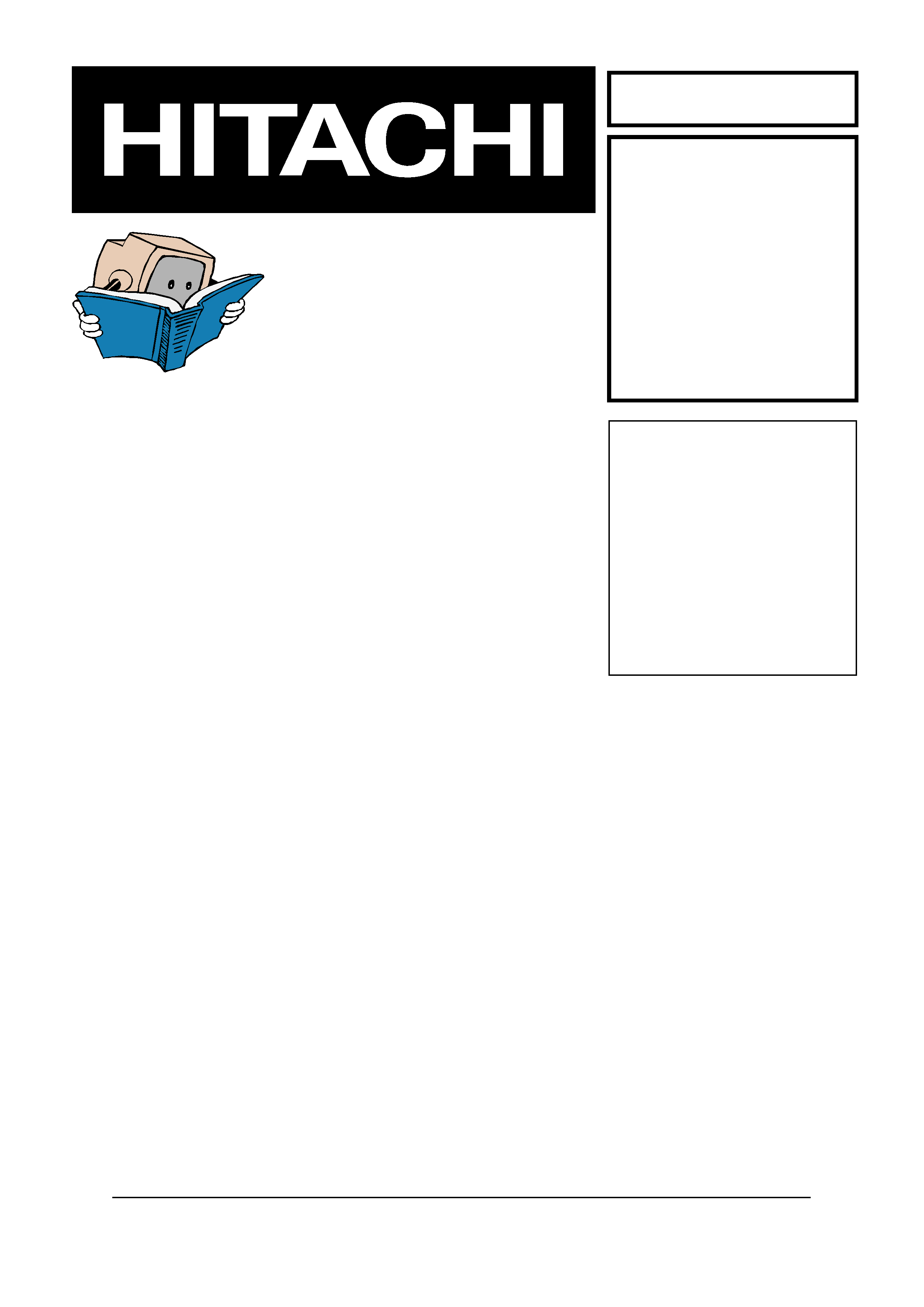 Before servicing this chassis, it is important that the service technician read the "Safety
Precautions" and "Product Safety Notices" in this service manual.
Avant d'effectuer l'entretien du châassis, le technicien doit lire les «Précautions de sécurité»
et les «Notices de sécurité du produit» présentés dans le présent manuel.
Vor Öffnen des Gehäuses hat der Service-Ingenieur die ,,Sicherheitshinweise" und ,,Hinweise
zur Produktsicherheit" in diesem Wartungshandbuch zu lesen.
Data contained within this Service
manual is subject to alteration for
Les données fournies dans le présent
manuel d'entretien peuvent faire l'objet
de modifications en vue de perfectionner
Die in diesem Wartungshandbuch
enthaltenen Spezifikationen können sich
zwecks Verbesserungen ändern.
SPECIFICATIONS AND PARTS ARE SUBJECT TO CHANGE FOR IMPROVEMENT
---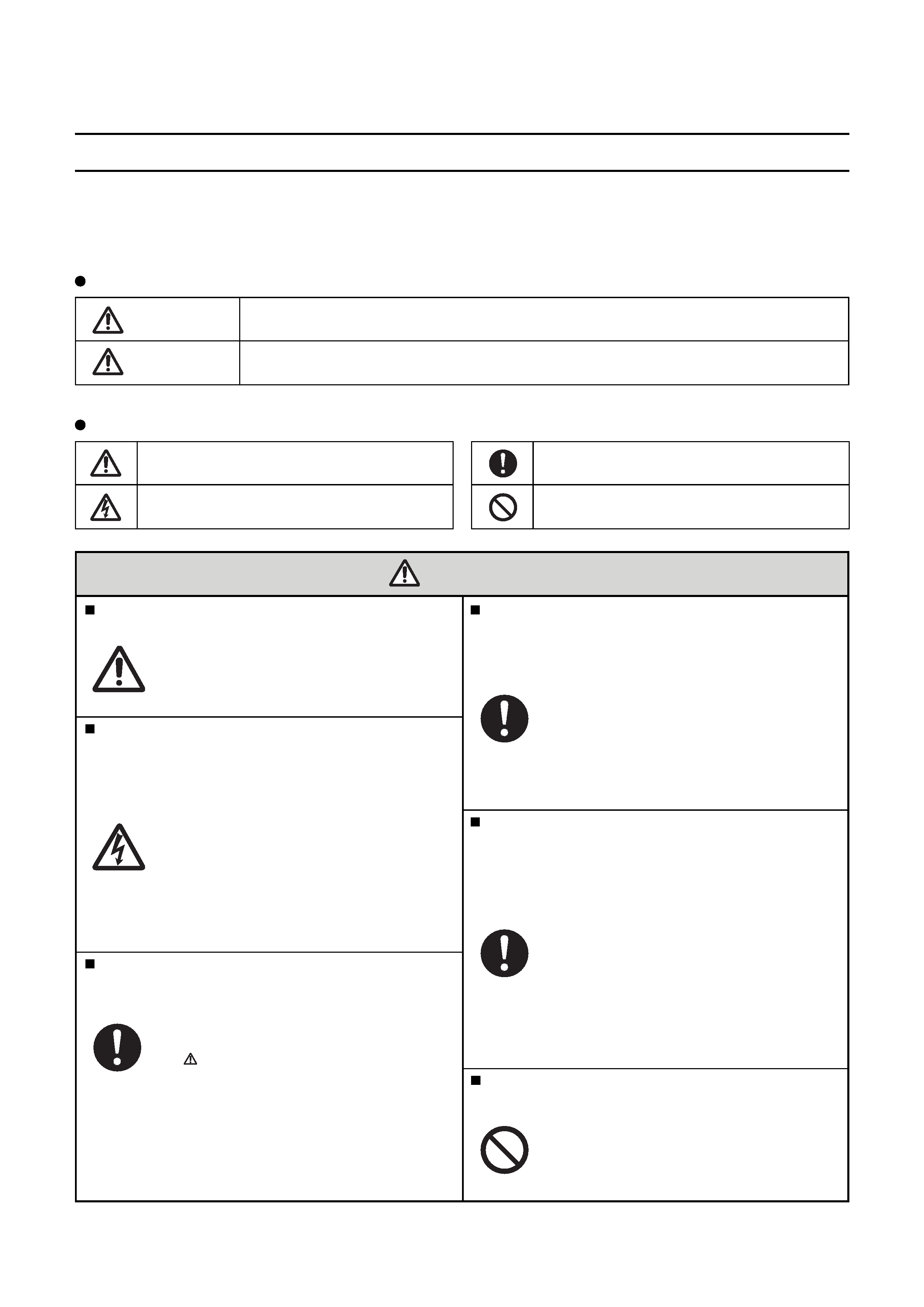 Please read this page before repair the monitor.
This page explains to following items for keep the safety of set and prevent to accident during
We explain by symbol at happen the damage or injury when took wrong repair.
This symbol means "possible to die or heavy damage"
This symbol means "possible to damage or something will break"
We made the symbol as below, which are kind of following items.
This symbol means "CAUTION"
This symbol means "POSSIBLE to
This symbol means "DO NOT"
Should be follows to instructions.
We indicates to cabinet, chassis and parts
by label, which are special attention part.
Please follow to note and [Safety Instructions]
Prevent the electric shock.
Please take care during working because
monitor has high voltage part and power
Possible to die if you touch to these place
Please disconnect power plug during
overhaul, reassemble or change parts.
You will die or take damage by electric
shock if you touch to live part.
Use recommended components.
Please use to same characteristic compo-
nent, which is same as previous for your
safety and keep reliability especially marked
in parts list and circuit diagram.
It is reason of electric shock or fire if you
use non-recommended component.
Should be kept same style of wiring or component.
Monitor uses tubes or tapes, which made
by insulator, and some components are
keep distance from surface of PWB for
Internal leads kept from hot part or high voltage
part by clamper or styling, so please return to
original condition for prevent to electric shock
Should be done safety check after finished.
Every part (removed screws, component
and wiring) should be returned to previous
Check around repair position for make
damage by miss take and measure the
insulated impedance by meg-ohm meter.
Confirm the value of impedance, that
value is more than 4M ohm.
It is reason for electric shock or fire if that
value is less than 4M ohm.
Nobody can check and repair to the code
and combination circuit of HDCP.
Never remove the shield case, which is
assembled to the code and combination
---

How to clean the plasma screen panel of the monitor
Before cleaning the monitor, turn off the monitor and disconnect the power plug from the power outlet.
To prevent scratching or damaging the plasma screen face, do not knock or rub the surface with sharp or hard
objects. Clean the screen with a soft cloth moistened with warm water and dry with a soft cloth. If it is not
enough, then use a cloth with mild detergent. Do not use harsh or abrasive cleaners.
How to clean the cabinet of the monitor
Use a soft cloth to clean the cabinet and control panel of the monitor. When excessively soiled dilute a neutral
detergent in water, wet and wring out the soft cloth and afterward wipe with a dry soft cloth.
Never use acid/alkaline detergent, alcoholic detergent, abrasive cleaner, powder soap, OA cleaner, car wax,
glass cleaner, etc. especially because they would cause discoloration, scratches or cracks.
Information for users applicable in European Union countries
This symbol on the product or on its packaging means that your electrical and electronic equip-
ment should be disposed at the end of life separately from your household wastes. There are
separate collection systems for recycling in EU. For more information, please contact the local
authority or the dealer where you purchased the product.
Large-screen, high-definition plasma display panel
The 42-inch color plasma display panel, with a resolution of 1024 (H) x 1024 (V) pixels, creates a high-definition,
large-screen(aspect ratio : 16:9) and low-profile flat display. Free from electromagnetic interferences from geomag-
netic sources and ambient power lines, the panel produces high-quality display images free from color misconver-
gence and display distortion.
High Performance Digital Processor
A wide range of input signals can be handed,including composite, component,and HDMI.High Definition Digital Pro-
cessor creates the fine-textured image with dynamic contrast. In addition, it corresponds to a broad array of per-
sonal computer signals, from 640 x 400 and 640 x 480 VGA to 1600 x 1200 UXGA.(Analog Input)
Easy-to-use remote control and on screen display system
The remote control included eases the work of setting display controls. Further, the on-screen display system,
displays the status of signal reception and display control settings in an easy-to-view fashion.
Connecting to an Audio Visual Device
· Two Scart terminals
*1
, composite/S terminal
*2
, a component terminal
*3
, and a HDMI terminal have been added.
A composite video output terminal is also provided as a monitoring output.
AV1 scart applies to composite/ S-video
AV2 applies to composite/ RGB
A composite/S terminal = Side Input
With AV3 input, if a composite terminal and a component terminal are used at the same time, the component
· A wide range of devices can be also connected besides personal computers.
It allows turning the plasma display left or right within ±30 degree using the remote control.
---

Digital Terrestrial Television Broadcasting
Converting into digital signal enables to provide more channels and various useful features, such as Electric Pro-
gramme Guide, Digital Teletext, and so on. Further, digital signal can create high quality picture.
This logo indicates that the product is compliant with European Digital Broadcasting.
DVB is a registered trademark of the DVB Project.
This logo indicates that the product is set up to view digital terrestrial TV.
FREEVIEW and the FREEVIEW logo are trade marks of DVT Services Ltd and are used under license. FREE-
VIEW Logo © DTV Services Ltd 2002.
This logo indicates that the product will work after implementation of full digital switchover.
The Digital logo is a Certification Mark.
---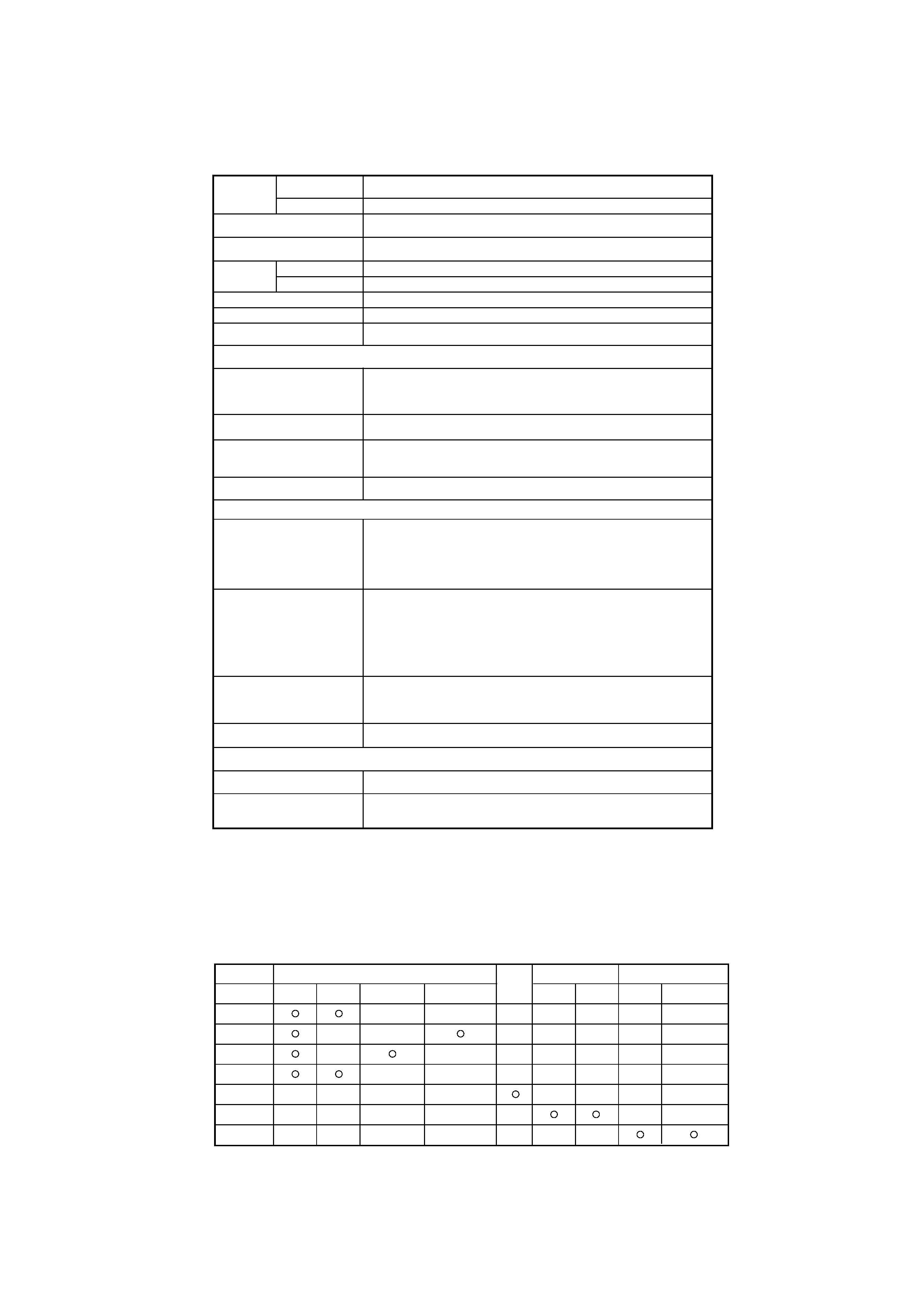 SECAM B, G / K1 / L, L' / (D, K)*
2
OUTPUT (MONITOR): composite video monitor-output terminal (RCA)
OUTPUT (MONITOR): L/R audio monitor- output terminal (RCA)
OUTPUT (HEADPHONE): L/R audio monitor- output terminal (Mini-pin)
AV1: composite video / L/R audio monitor /DTT/TV output terminal (SCART)
AV1: composite video /S video / L/R audio input terminal (SCART)
AV2: composite video /RGB / L/R audio input terminal (SCART)
AV3: composite video / Y/P
B
/P
R
video / L/R audio input terminal (RCA)
AV4: composite video /S video / L/R audio input terminal (RCA)
· The monitor takes at least 30 minutes to attain the status of optimal picture quality.
*
1
720p/50 does not support RGB2.
*
2
The SECAM D, K system might not be normally received, depending on the model.
Power consumption/at standby
(excluding Speakers/Stand)
(excluding Speakers/Stand)
Operating : 5°C to 35°C, Storage : 0°C to 40°C
Operating : 20% to 80%, Storage : 20% to 90% (non-condensing)
RGB1 DVI input terminal (DVI-D)
RGB1 audio input terminal (3.5mm Stereo Mini Jack)
RGB2 analogue RGB input terminal (D-sub 15-pin)
RGB2 audio input terminal (3.5mm Stereo Mini Jack)
0.7 V/1.0 Vp-p, analogue RGB (Recommended Signal)
480i, 576i, 480p, 576p, 1080i/50, 1080i/60, 720p/50*
1
, 720p/60
H/V separate, TTL level [2K]
H/V composite, TTL level [2K]
Sync on green, 0.3 Vp-p [75 ]
AV1: PAL, SECAM, NTSC3.58, NTSC4.43
AV2: PAL, SECAM, NTSC3.58, NTSC4.43, RGB
AV3: PAL, SECAM, NTSC3.58, NTSC4.43
AV3: 480i, 576i, 480p, 576p, 720p/50, 720p/60, 1080i/50, 1080i/60,
AV4: PAL, SECAM, NTSC3.58, NTSC4.43
1050 (W) x 676 (H) x 128 (D) mm
1024(H) x 1024 (V) pixels
Approx. 42 inches (922 (H) x 522 (V) mm, diagonal 1059mm)
Applicable video signals for each input terminal
Applicable video signals for input terminal
---