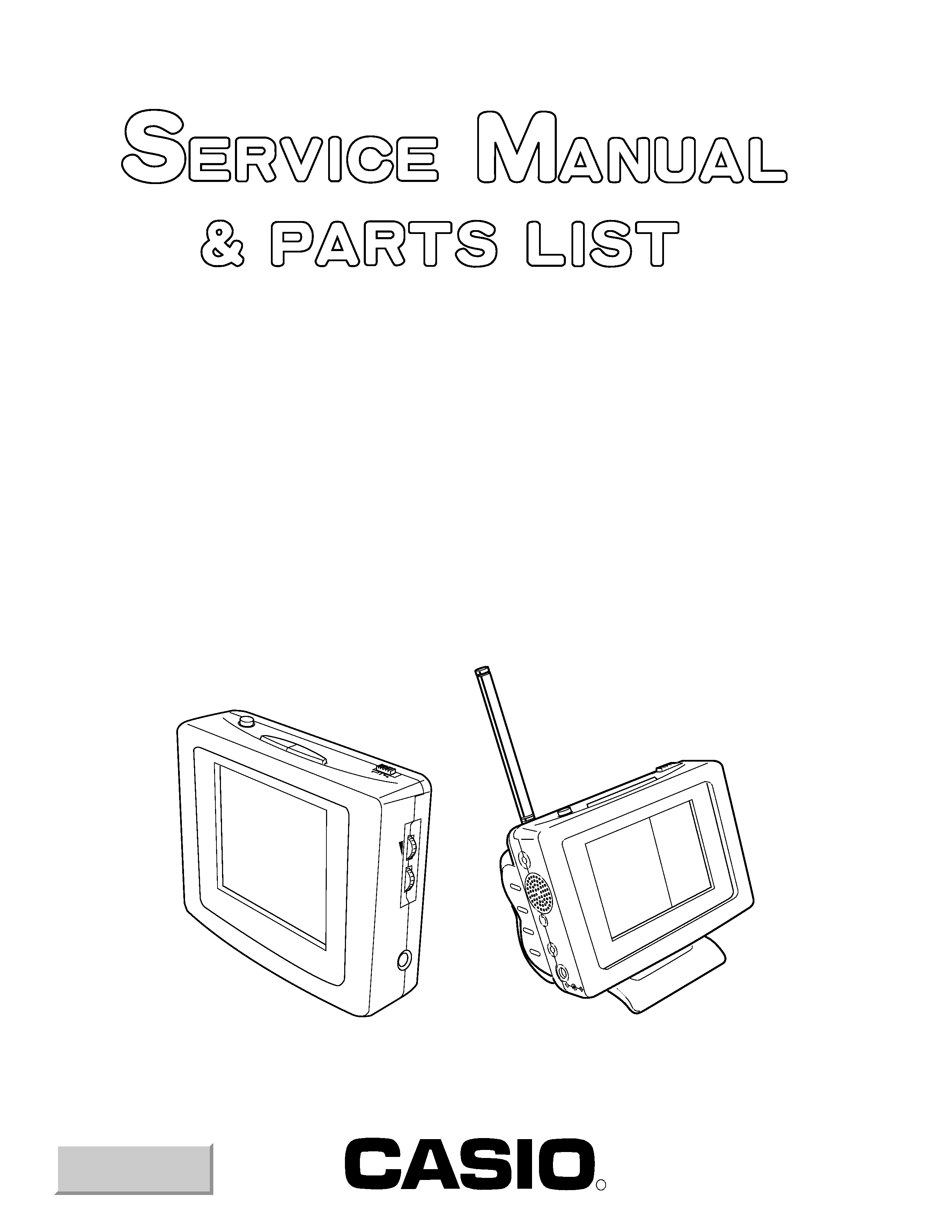 ---

SPECIFICATIONS ......................................................................................... 1
BLOCK DIAGRAM ........................................................................................ 2
PRINTED CIRCUIT BOARDS ....................................................................... 3
EXPLODED VIEW ......................................................................................... 7
ELECTRICAL PARTS LIST ........................................................................... 9
MECHANICAL PARTS LIST ....................................................................... 15
IC AND TRANSISTOR LEAD IDENTIFICATION ........................................ 17
SCHEMATIC DIAGRAMS ........................................................................... 19
WAVEFORMS .............................................................................................. 21
---

5. Battery life (with alkaline batteries)
Approx. 9.0 hours (TV-8700B only)
× LR20 (D) size batteries (TV-8700B only)
: 3.5 ø mini (TV-M420B only)
9. No. of picture element
TV-M420B : 354 g excluding batteries
: 445 g excluding batteries
Antenna matching device : AS-35S
---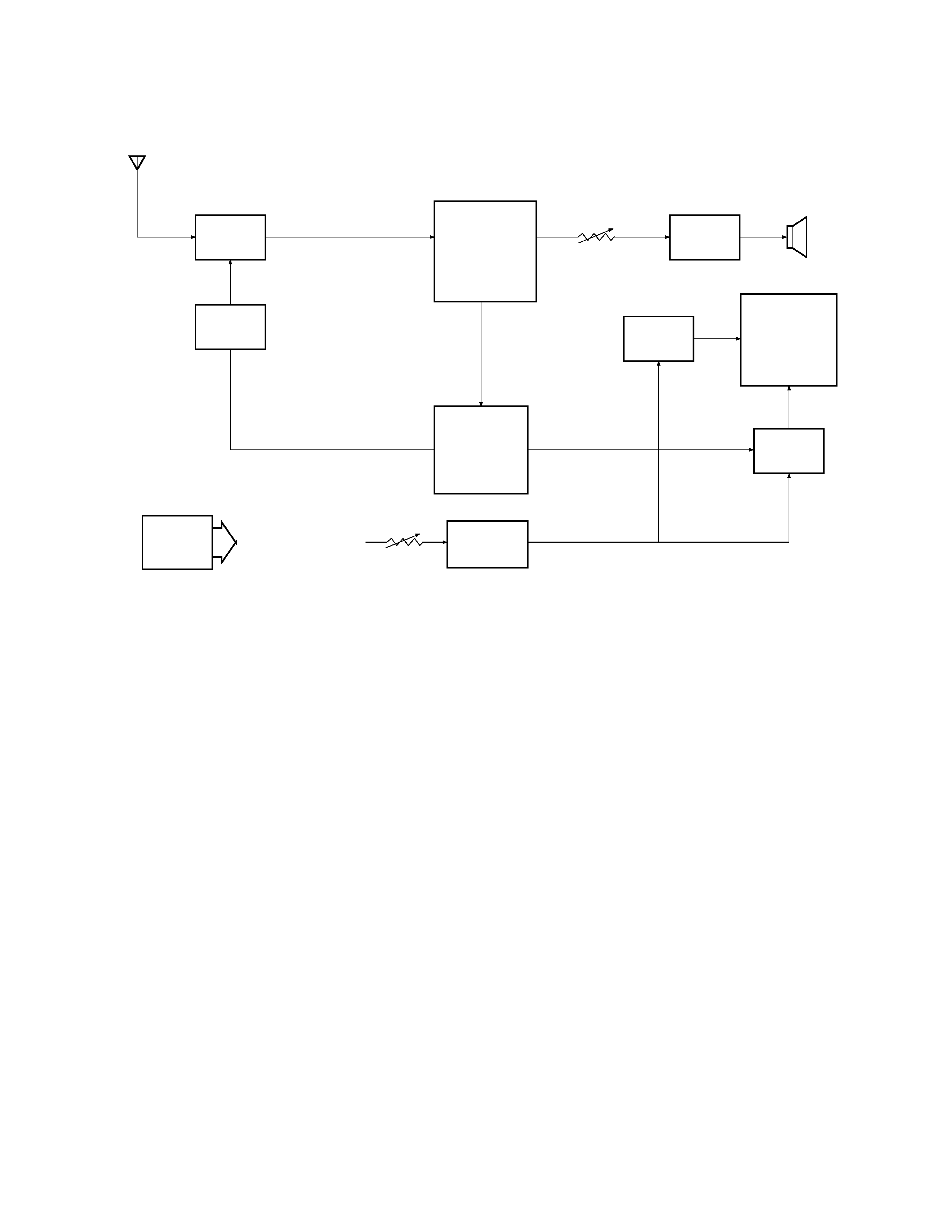 Selects a desired radio wave, and changes it to the video IF signal.
2 -- Video, Sound, FM Det., AGC, Chroma circuit IC200 CST-2
Eliminates the carrier wave in the video IF signal, and picks up the video signal and the sound IF signal.
The sound signal is picked up from the sound IF signal by FM detection.
Generates the tricolor of red, green and blue from the video signal.
3 -- Audio Amp. IC600 NJM386 (TV-M420B), NJM2070 (TV-M8700B)
4 -- OSC, A/D Converter, Display / Auto-tuning Control : IC700 MSM6625-01 GSK-640E
Converts the color signal into digital signal.
Also generates the clock pulse for the display, and controls the display.
5 -- Tuning Voltage Generator IC500 MSC1169MS-K
Generates the tuning voltage from the tuning pulse (TU) output of 4.
6 -- Display Voltage Generator IC800 BA10358F
Generates the display voltages V0 ~ V4 from VEE1 and VCC7 outputs of the power supply.
---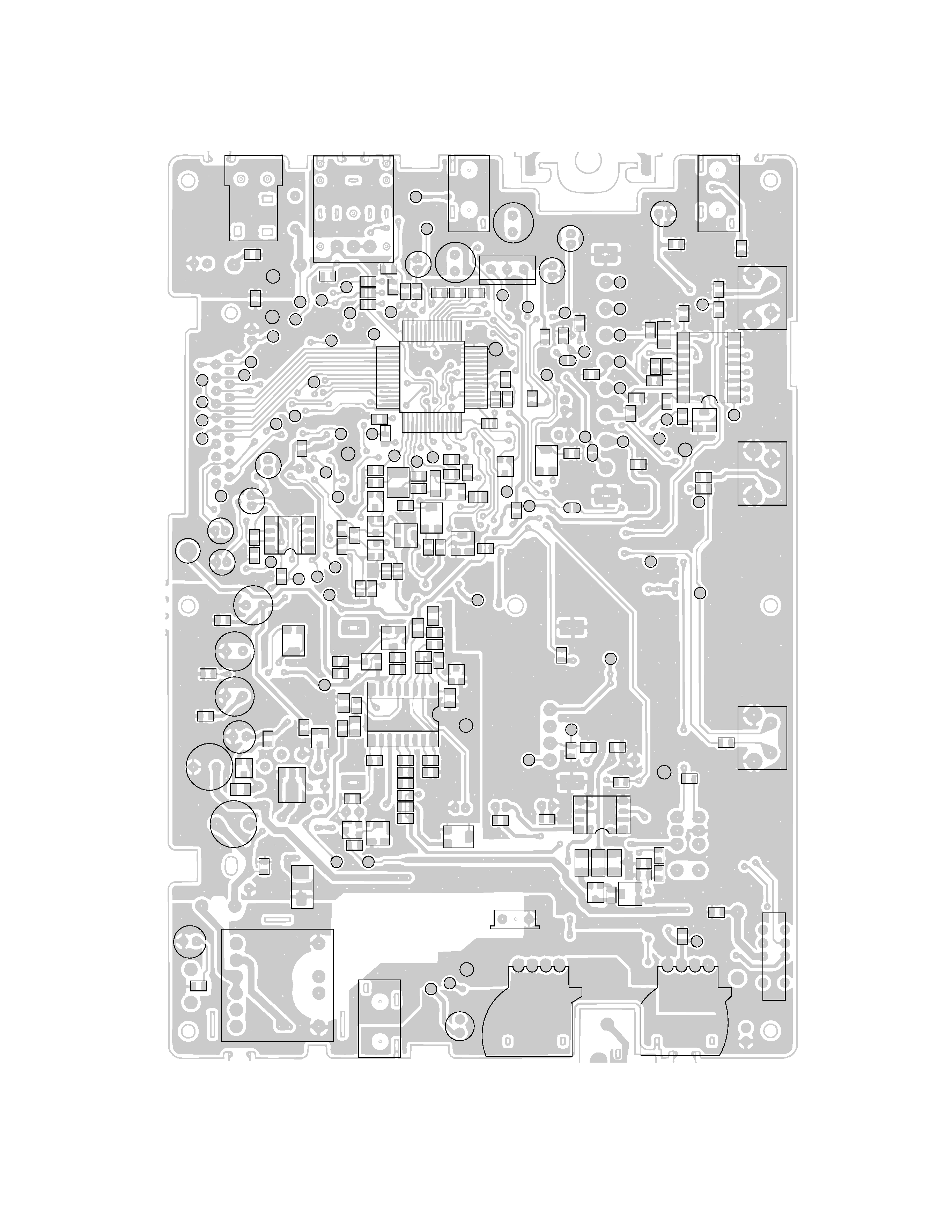 ---