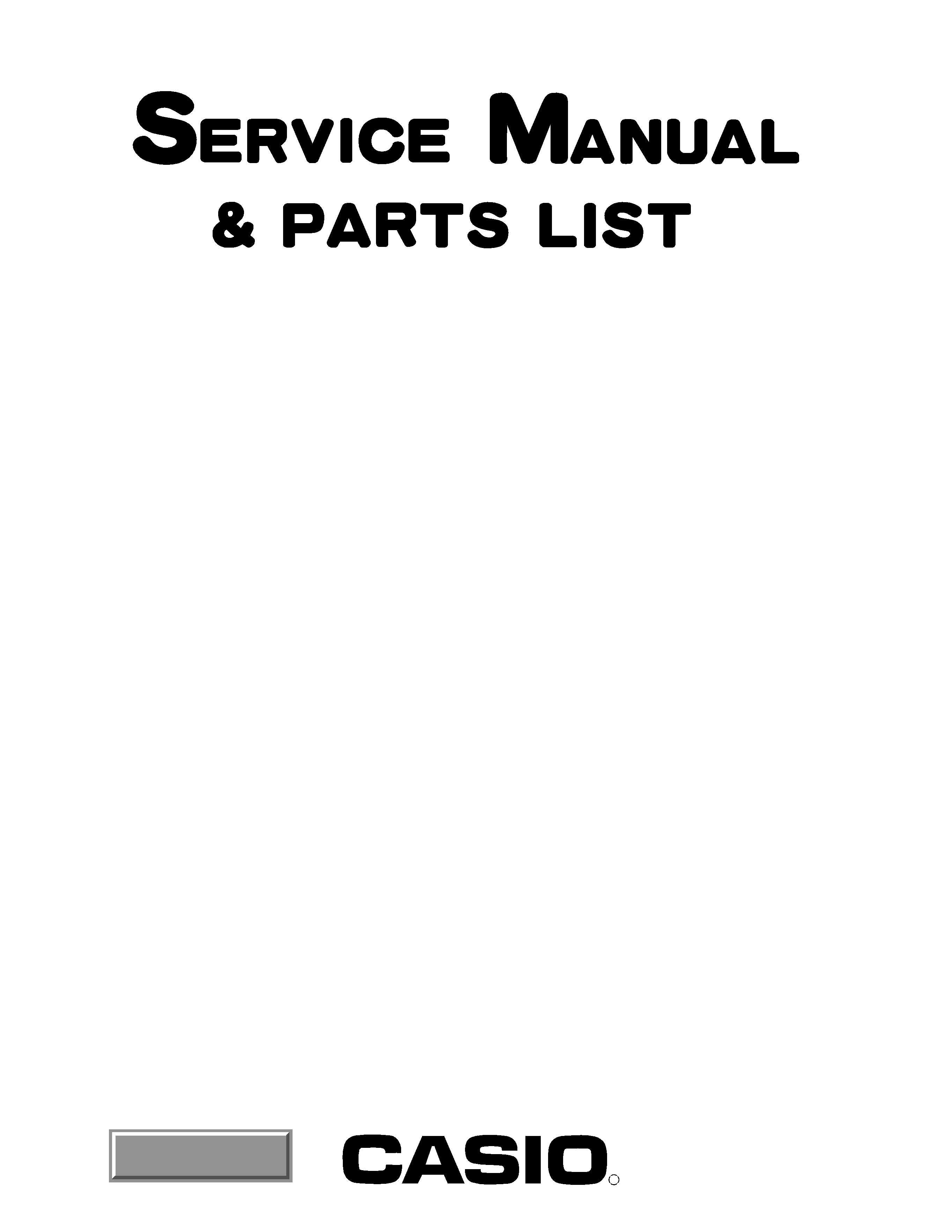 Specifications............................................................................................. 2
Block Diagram ........................................................................................... 3
Circuit Operations ...................................................................................... 4
Linear PCB .......................................................................................... 5
Printed Circuit Boards ................................................................................ 9
Electrical Parts List .................................................................................. 11
Mechanical Parts List............................................................................... 17
Exploded View / Disassembly .................................................................. 18
Wiring Diagram ........................................................................................ 19
Schematic Diagrams and Waveforms ..................................................... 20
---

Battery Life (with alkaline batteries)
× 91 mm (W) × 38.1 mm (D)
240 g excluding batteries
8.5 oz excluding batteries
---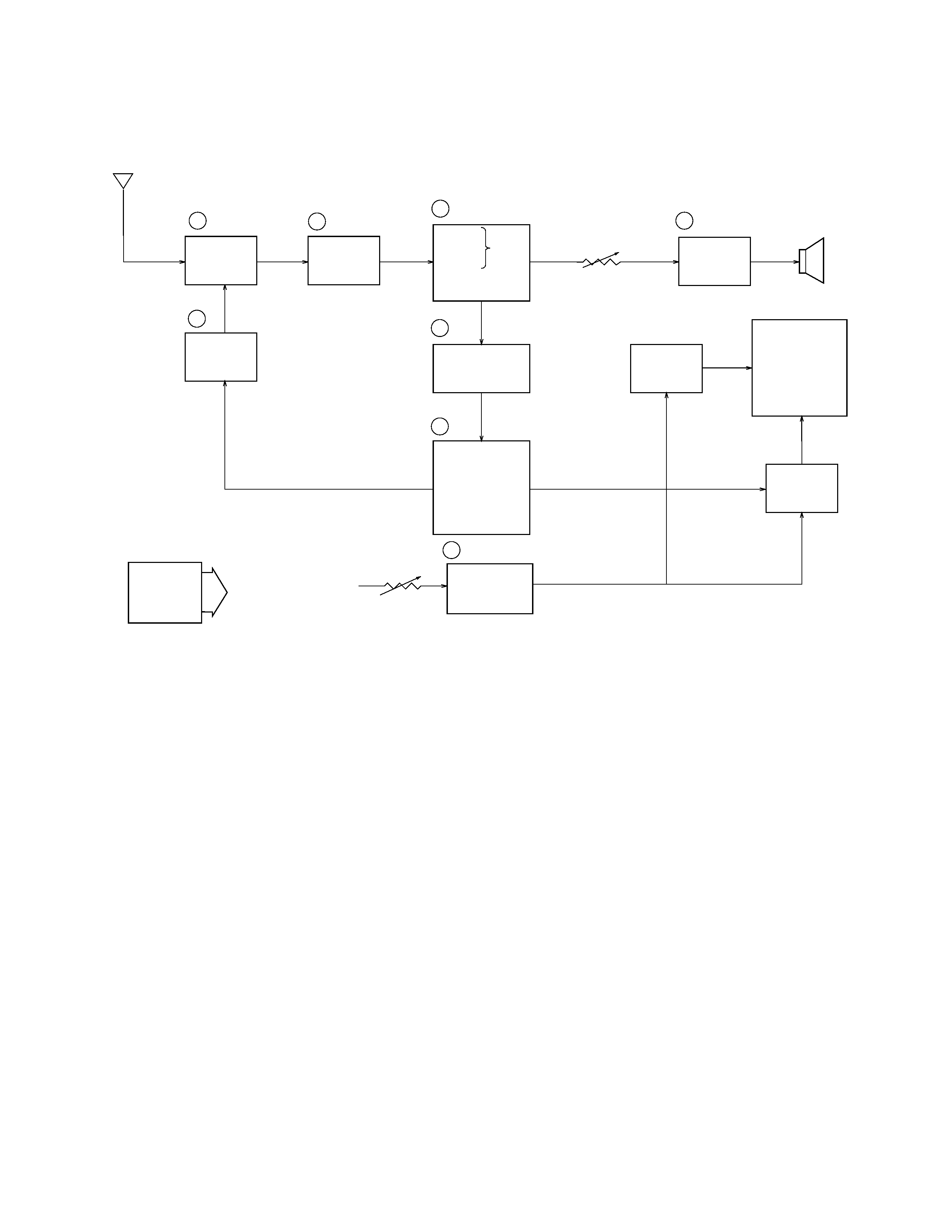 -- Color Tuner: TU200 TEPE5-01
Selects a desired radio wave and changes it to the video IF signal.
-- Video IF Amp.: Q200 2SC4238
Amplifies the video IF signal output from the tuner TU by 10 times (20 dB).
-- Video Det./Sound Det./FM Det./AFT/AGC: IC200 M51348FP
Eliminates the carrier wave in the video IF signal, and picks up the video signal and the sound IF signal.
Also, the sound signal is picked up from the sound IF signal by FM detection.
-- Audio Amp.: IC600 NJM2070M
-- Chroma Circuit: IC300 M52045FP
Generates the tricolor (red, green, and blue) from the video signal.
-- OSC/A-D Converter/Display Control/ Auto-Tuning Control : IC700 MSM662501 GSK-640E
Converts the color signal into a digital signal.
Also, generates the clock pulse for the display and controls the display.
-- Tuning Voltage Generator: IC500 MSC1169MS-K
Generates the tuning voltage with the tuning pulse (TU) output from 6.
-- Display Voltage Generator: IC800 BA10358F, Q804 ~ Q806 Q810 Q811 2SD1149S,
Generates the display voltages V0 ~ V4 with VEE1 and VCC7 outputs from the power supply.
---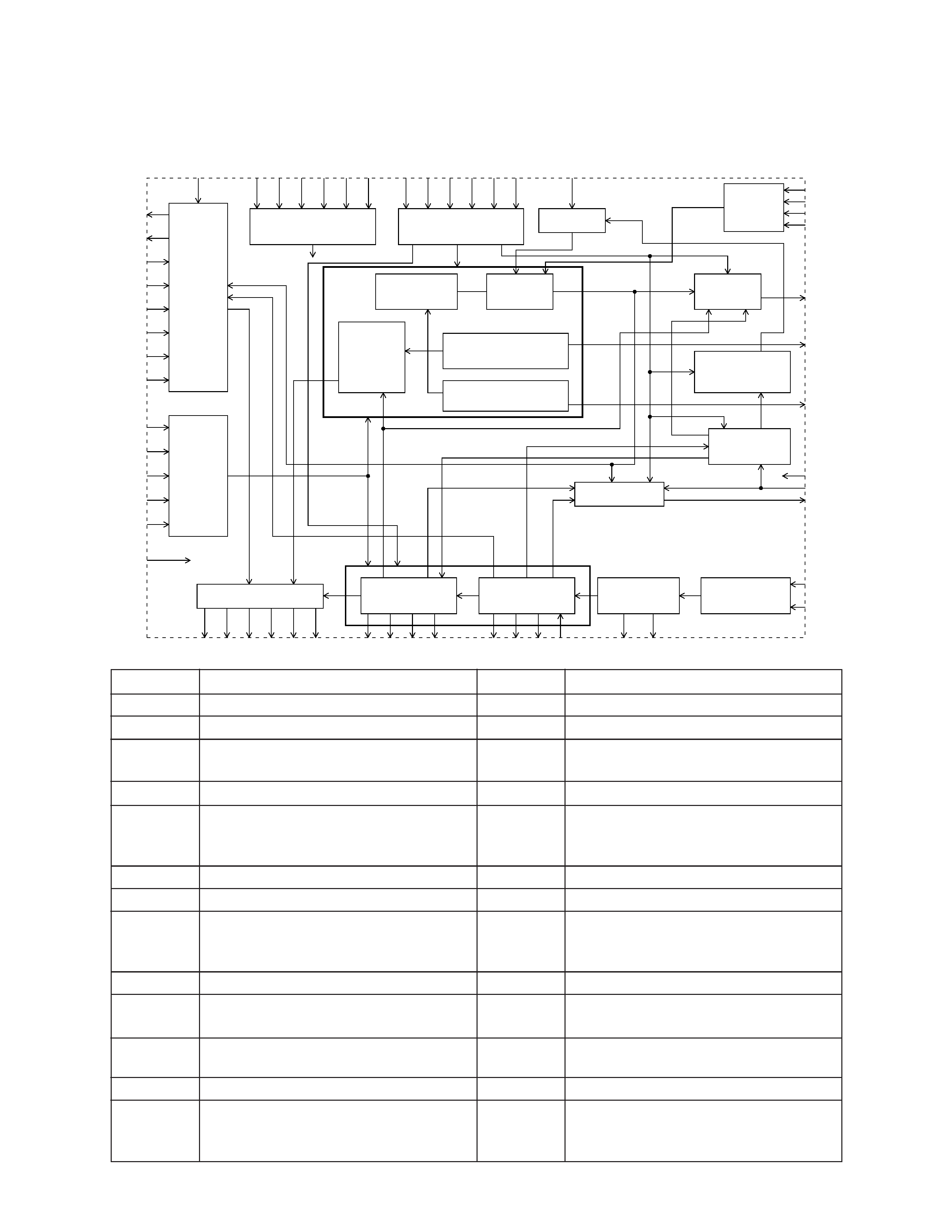 Display data output terminal
Tuning control pulse output terminal
VHF High/Low channel select signal
Output voltage changeover signal
Scanning signal shift lock signal
Brightness modulation pulse control
AFT voltage input terminal
Mode select signal input terminal
Signal input terminal controlling the
segment drive terminal to "H" during
Clock pulse output terminal
Oscillator freuency control terminal
"L" level voltage input terminal of
Clock pulse adjustment terminal
"H" level voltage input terminal of
Synchronizing pulse input terminal
Horizontal synchronizing signal input
Power supply voltage input terminal
VDD voltage input terminal
---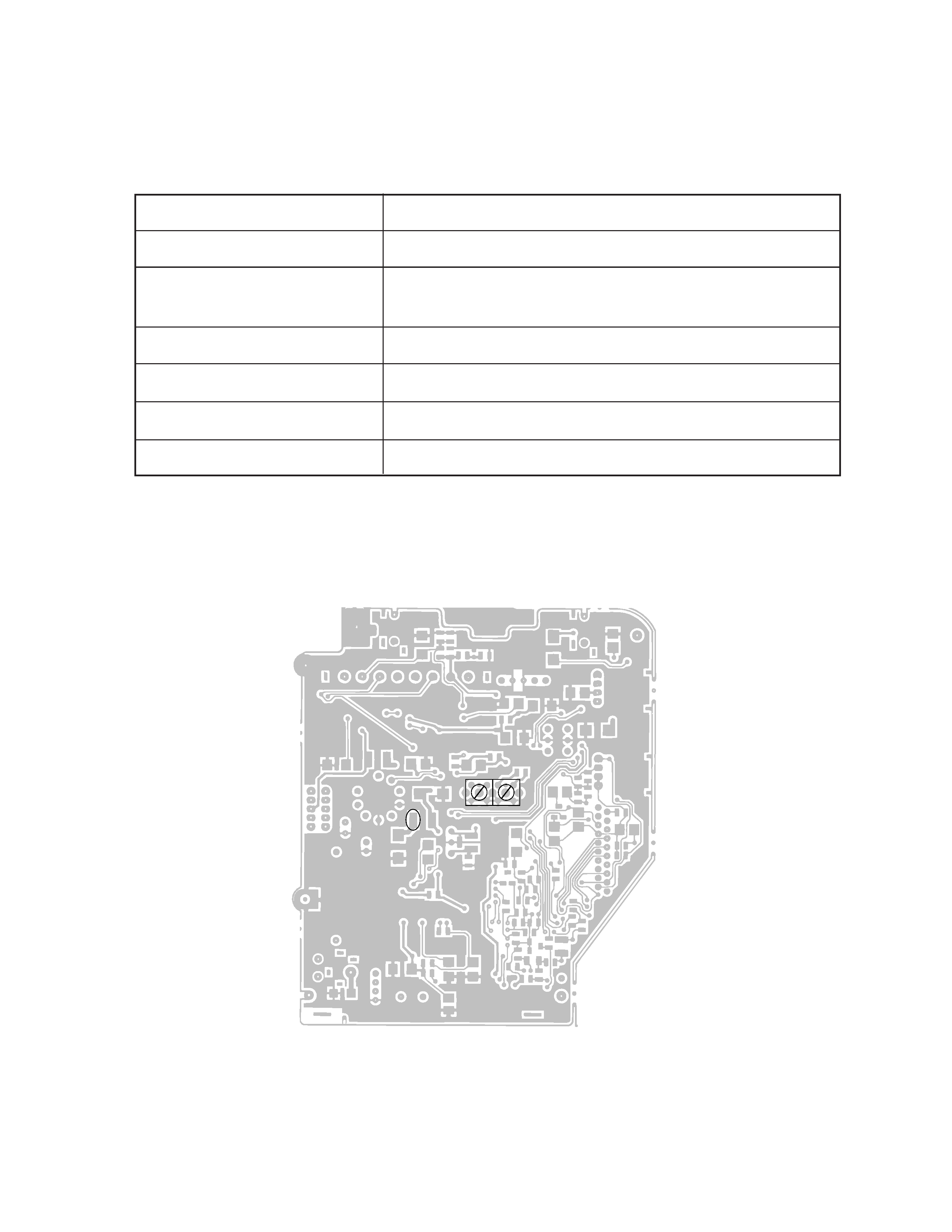 Video detection coil adjustment
TV signal generator, pattern generator, oscilloscope,
Sweep generator, oscilloscope, voltmeter
TV signal generator, pattern generator, oscilloscope
TV signal generator, pattern generator, IF levelmeter
2) Adjustment and Test Point Locations
---