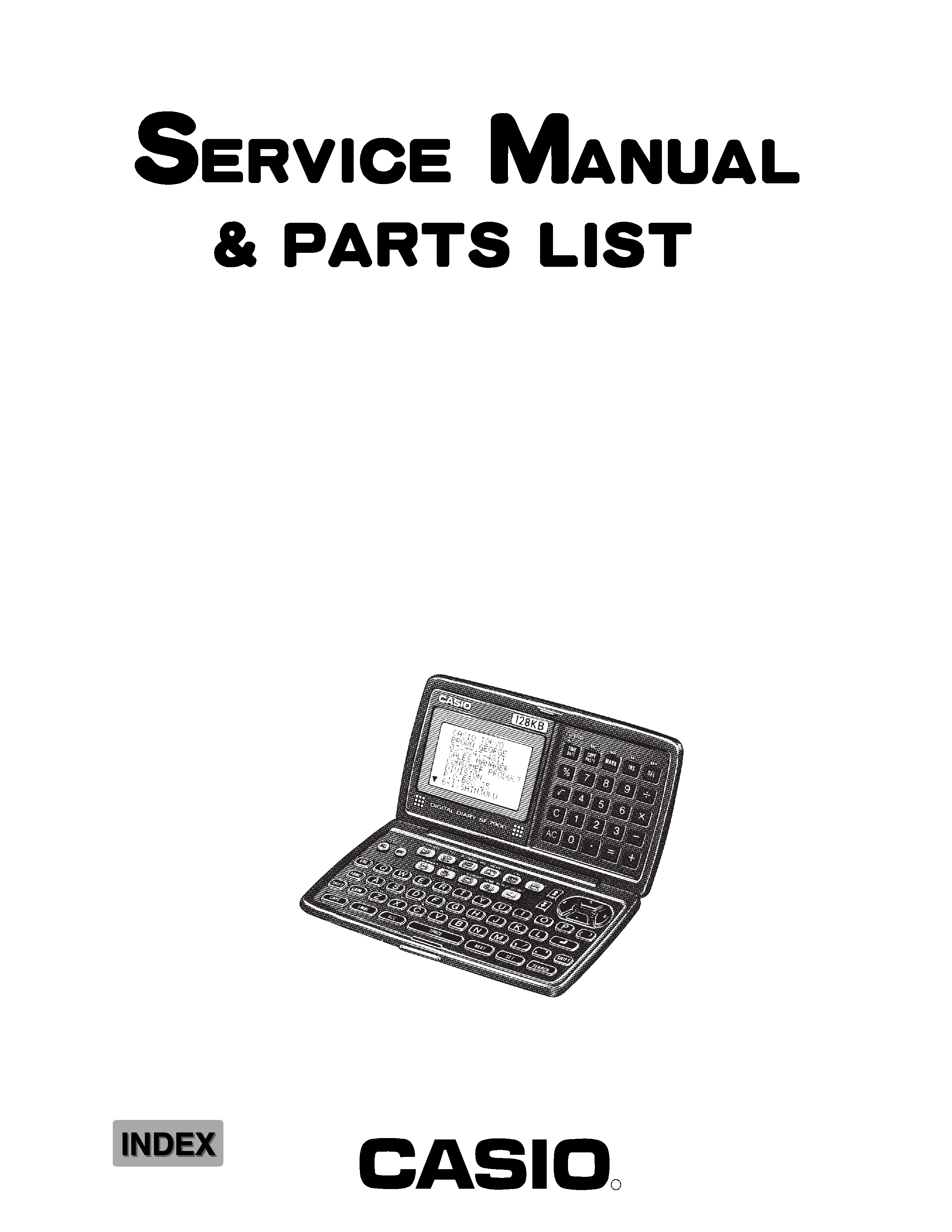 ---

SPECIFICATIONS ................................................................................................................ 1
TO REPLACE THE BATTERY ............................................................................................. 2
TO CHECK THE MEMORY CAPACITY ............................................................................... 2
ERROR MESSAGE ............................................................................................................... 3
TO RESET THE SF UNIT'S MEMORY ................................................................................. 4
TO SAVE THE DATA TO ANOTHER UNIT ......................................................................... 5
BLOCK DIAGRAM ................................................................................................................ 8
System chart................................................................................................................. 9
Power supply circuit .................................................................................................. 10
CPU pin description (HD62076C03).......................................................................... 12
Gate array pin descriptions (SSC2571F0A) ............................................................. 13
Operation program ROM pin descriptions .............................................................. 14
RAM pin descriptions ................................................................................................ 14
DIAGNOSTIC OPERATION ................................................................................................ 15
TROUBLESHOOTING ........................................................................................................ 20
Main PCB .................................................................................................................... 21
Display PCB ................................................................................................................ 22
Key Matrix ................................................................................................................... 23
Key Matrix (Display side)........................................................................................... 24
PARTS LIST ........................................................................................................................ 25
ASSEMBLY VIEW .............................................................................................................. 27
---

Telephone Directory, Business Card Library, Memo, Schedule Keeper,
Expense, Reminder, Calendar, Home Time, World Time and Calculator
Storage and recall of telephone, business card, memo, schedule, expense,
reminder data, calendar display, secret area; editing; memory status display
World Time; reminder alarm; schedule alarm; daily alarm; accuracy under
12-digit arithmetic calculations; arithemetic constants (+, ­,
ent memory; percentages; square roots; 24-digit approximations; date calcula-
tions; other mixed calculations
3 lithium batteries (CR2032)
Approximately 170 hours continuous operation in Telephone Directory;
approximately 130 hours repeating one minute of input and 10 minutes of
display in Telephone Directory; approximately 12 months for memory back
Approximately 6 minutes after last key operation
· Design and specifications are subject to change without notice.
---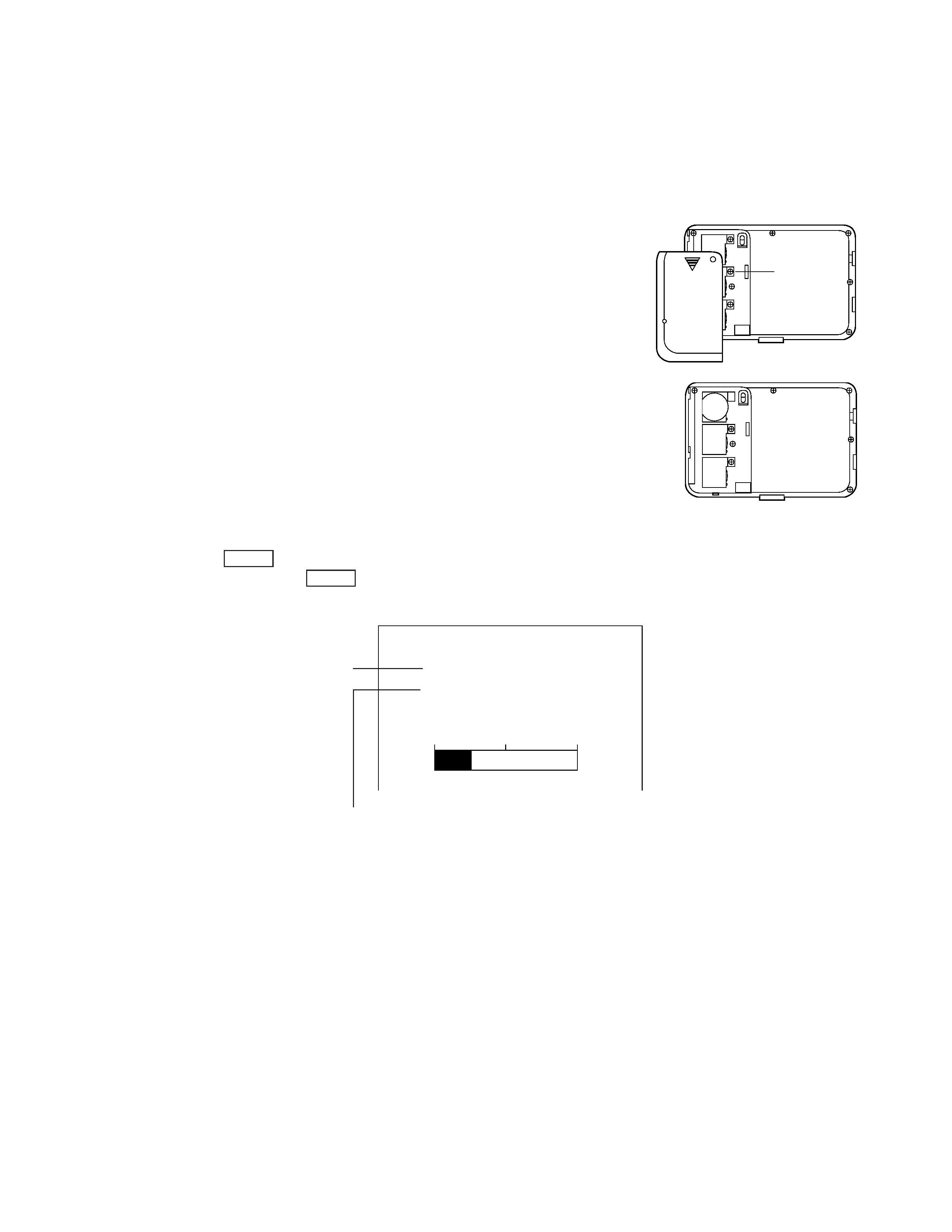 Hold down CAPA to display a screen that shows the current memory status. To clear the memory
status display, release CAPA .
TO CHECK THE MEMORY CAPACITY
Total number of characters stored in memory
Loosen the screw on the back of the SF unit that holds the battery compartment cover in
place, and remove the cover.
In the next step, be sure to remove only one battery at a time.
Otherwise, you will lose all data stored in memory.
Loosen the screw that secures one of the three battery holders
in place and remove the battery holder.
Replace the old battery with a new one, making sure that the
positive (+) side of the new battery is facing up (so you can see
Replace the battery holder and secure it by tightening its screw.
---

No more room in memory Delete unnecessary data
Attempt to set a Schedule Set a different alarm time
or change the existing alarm
Attempt to set a Schedule Set a different alarm time
(for a future time/date.)
time/date that is already
memory area data item is area to view details of the
Use the correct password.
preset for the secret area.
---