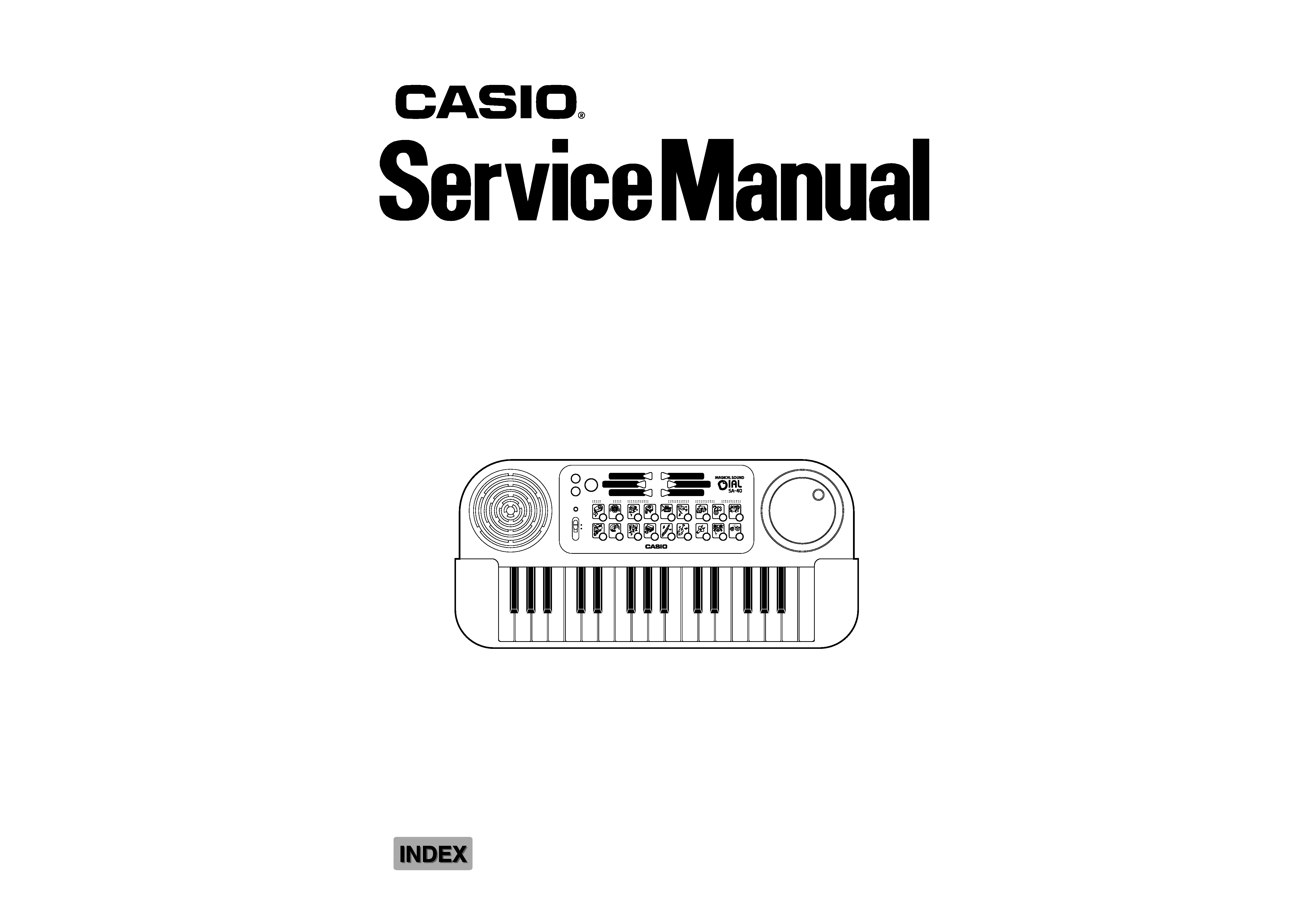 ---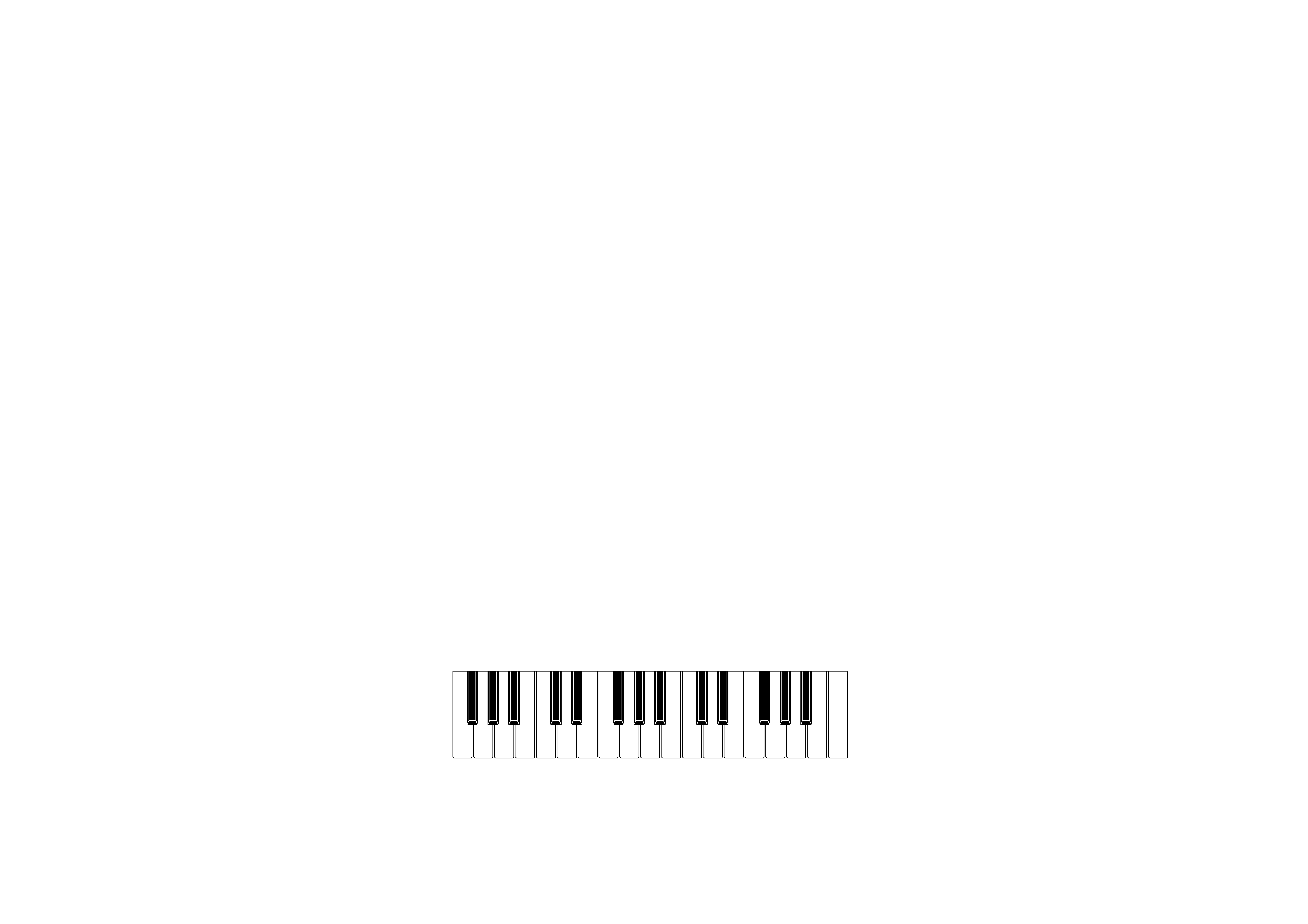 Specification .................................................................... 2
Block Diagram ................................................................. 3
Circuit Description ........................................................... 3
PCB View and Major Waveforms .................................... 5
Schematic Diagrams ....................................................... 6
Exploded View ................................................................. 8
Parts List ......................................................................... 9
8 cm dia. 1.0 W Input Rating: 1 pce.
Battery life: approx. 6 hours (SUM-3/R6P)
(2-1/4 x 17-1/4 x 8-1/16 inches)
0.99 kg (2.2 lbs) including batteries
Current Drain with 7.5 V DC:
with keys G3, A3, B3 and C4 pressed
in Street Organ tone, Volume; Maximum
Speaker output level at 4
with key C4 pressed in Street Organ tone
Minimum Operating Voltage:
---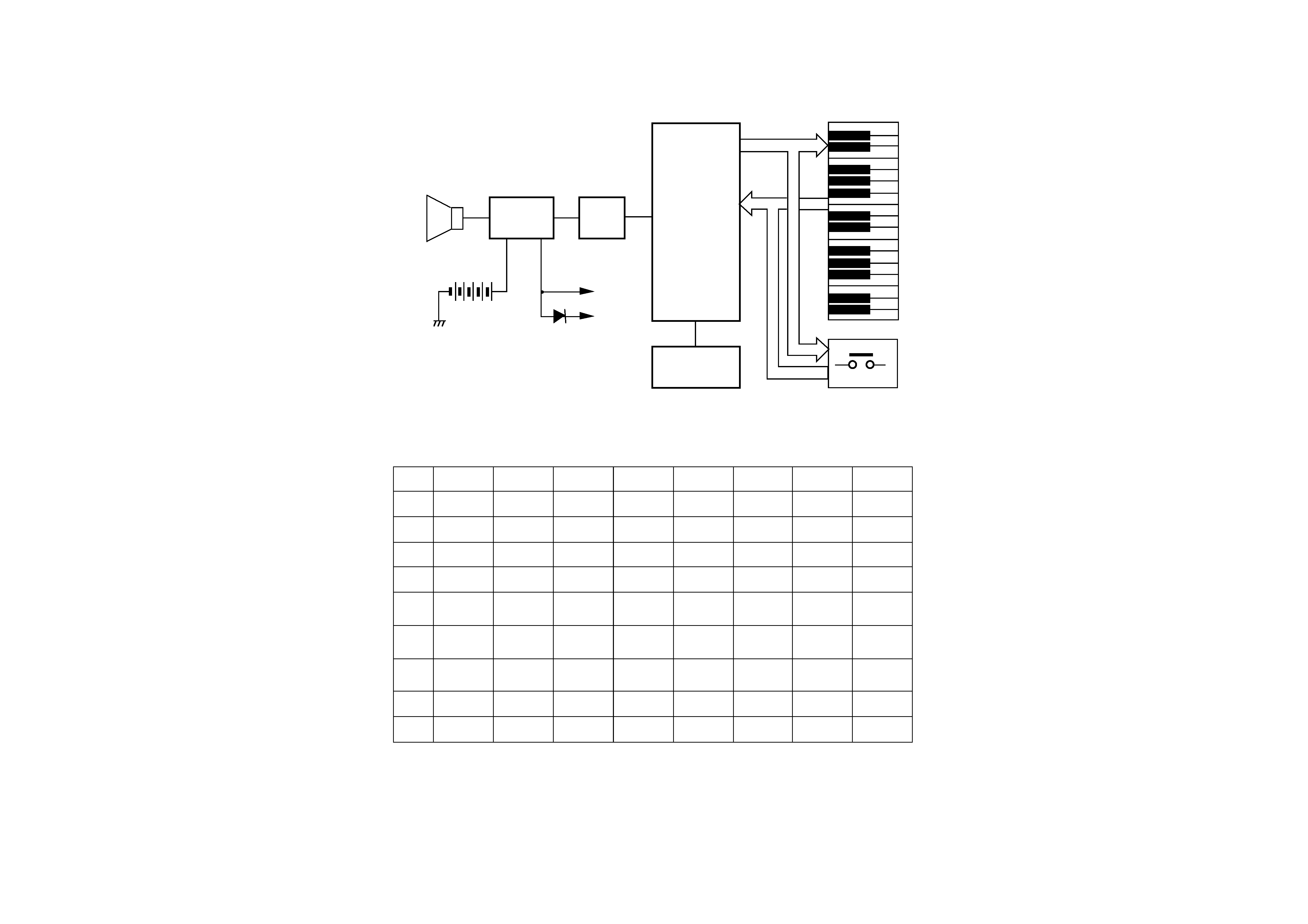 Song 1: Twinkle Twinkle Little Stars
Song 4: Old MacDONALD Had a Farm
Song 2: Pop Goes the Weasel
Dial SW-A Dial SW-B Dial WS-C
---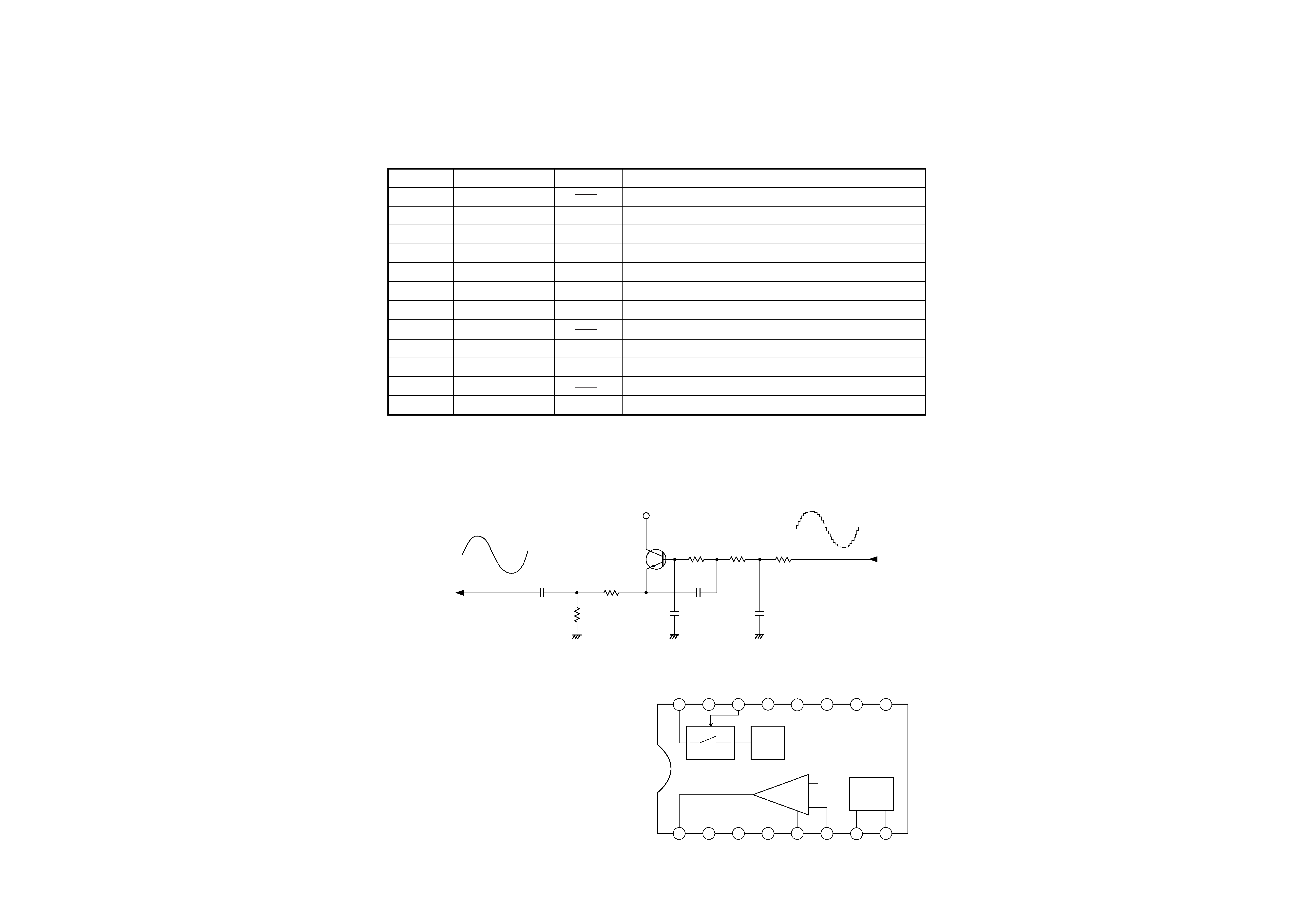 Not used. Connected to ground.
Power ON reset terminal. On: +5 V
+5 V sorce for the built-in DAC
Ground (0 V) source for the built-in DAC
21.725 MHz clock pulse input
Input terminals from keys and switches
Key and switch scan signal outputs
Containing a sound data ROM and a DAC (Digital to Analog Convertor), the CPU provides sound wave-
form in accodance with the pressed key and the selected tone.
The following table shows the pin functions of LSI101.
Amplifier/Voltage Regulator
The right figure shows the internal block of IC101.
Since the sound signal from the CPU is a stepped waveform, the filter block is added to smooth the
---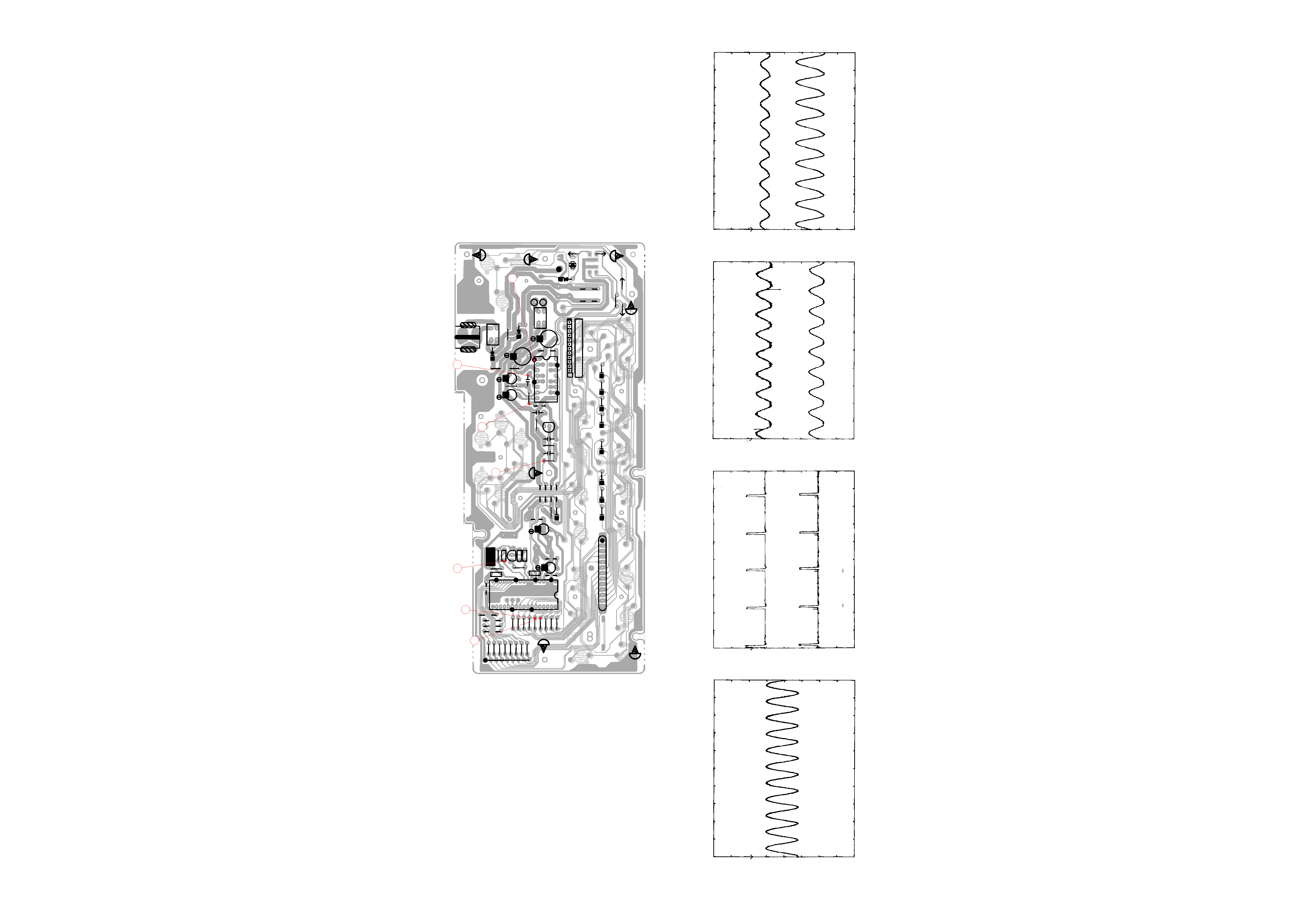 PCB VIEW AND MAJOR WAVEFORMS
5 Filter output Emitter of Q101
---